Do you, your hubby, or your kids have stinky and dirty shoes? At our home, we do, but I try to keep it under control with TriNova's shoe cleaning products. Now my family can have nice smelling and clean shoes!
Cleaning and deodorizing your shoes is simple! Getting rid of dirty and sticky shoes is easier than ever. TriNova is a new brand that offers cleaning and care products for your shoes to your leather purses, couches, wood floors, granite countertops, and more! Plus, their products are the U.S. manufactured and never tested on animals!
*This post includes my affiliate links.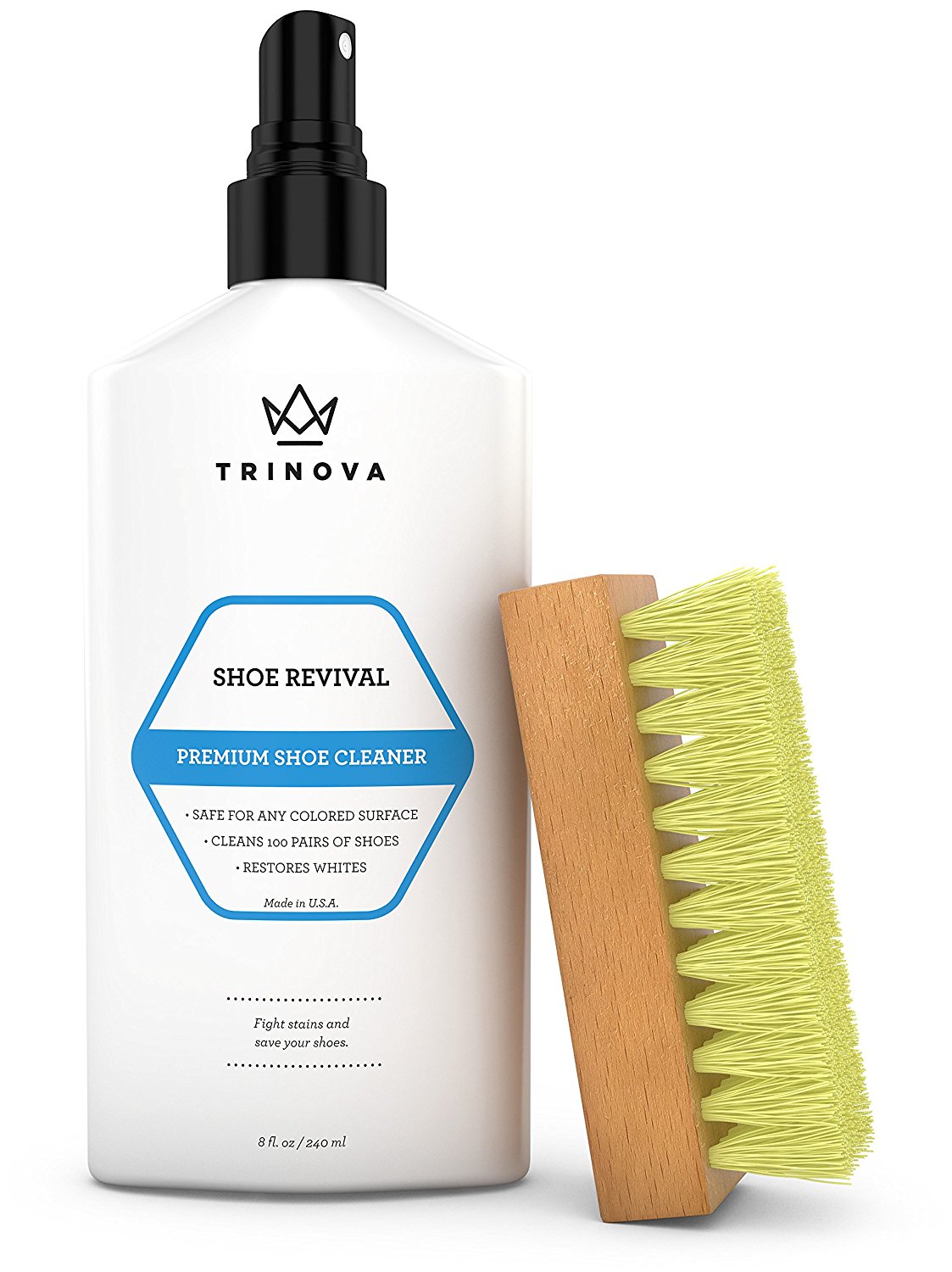 TriNova's Shoe Revival Premium Shoe Cleaner makes it so easy to keep my kid's never-ending dirty shoes, clean. All I have to do is spray the cleaner on the little scrub brush that comes with this kit and then scrub their shoes. Soon, the shoes are clean and look so much better than before! It gets rid of those nasty built-in stains and dirt, quickly without damaging the shoe surface. With one 8 oz. bottle, you can clean 100 pairs of shoes!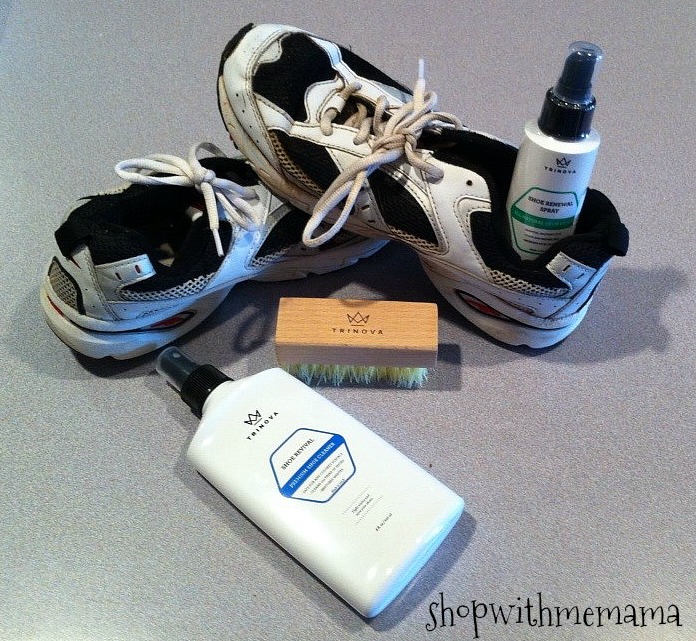 Your family got stinky feet too? No problem! You can now take care of the yucky feet smells by using TriNova's Shoe Renewal Spray which uses a blend of natural oils like Peppermint, Tea Tree, and Thyme, to create a pleasant aroma that will help combat those gross odors. The spray is 100% plant-based so there are no chemical additives or preservatives. This spray is even safe enough to use on your feet! The spray, to me, has the scent of menthol.
Buy
You can purchase these fabulous products online at Amazon.com. TriNova's Shoe Revival Premium Shoe Cleaner kit retails for $15.97.