In this post, you will find the top 5 tips to keep wood floors clean for the summer! Yes, most of our home has wood flooring. And with wood flooring comes many, noticeable messes! I like to keep things super simple though and use my Pledge Floor Care products. With summer in full swing, lots of messes have come and gone in this household!
There have certainly been some doozies that are for sure! I tend to grab a mop and Pledge FloorCare Squirt & Mop. Why? Because the Pledge FloorCare Squirt & Mop is convenient to use and makes me having to clean up messy wood floors, EASY. It has a very subtle citrus scent and it is very nice!
*This post includes my affiliate links
5 tips to keep wood floors clean for the summer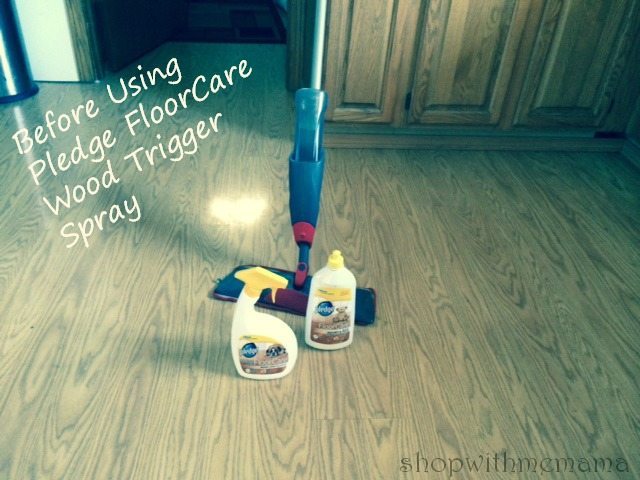 I like how I can just squirt it straight from the bottle onto the floor and mop it up. My floor gets clean and shiny, quickly. It also dries fairly fast, so little feet can run on it again. It is a great product.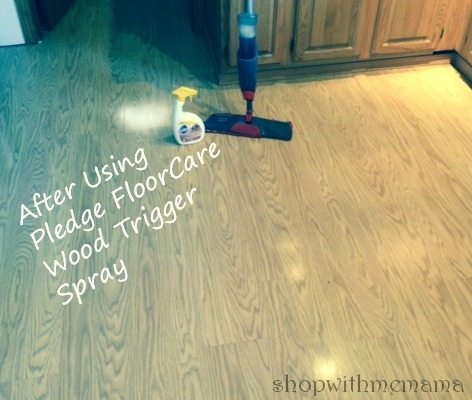 Another product I reviewed is the Pledge FloorCare Wood Trigger Spray. Since checking out this product, this is another one of my go-to products to quickly and efficiently clean my floors. It is perfect for cleaning wood and laminate flooring. It also works awesome on my cupboards and other wood surfaces that are sticky. I love the stuff! So easy to spray and wipe!
It also safely removes dirt and grime to reveal wood's natural beauty and helps maintain its natural finish. There is no dulling, oily residue left behind. Did I mention it has a citrusy scent to it? It makes my kitchen smell nice when I am done using it. Good stuff!
Now for some tips from Erika!
About: Erika is an Atlanta-based interior designer, writer, and philanthropist. Named by Atlanta Tribune as having one of the top design firms of 2012, Erika's work has appeared in Better Homes and Gardens Magazine, Atlanta-Journal Constitution, Atlanta Home Improvement Magazine, and on HGTV.com.

In addition to providing decorating advice and inspiration on her internationally recognized blog, she is a writer for Huffington Post, houzz.com, Williams-Sonoma's Designer Marketplace blog, and Atlanta Tastemaker Magazine. Her other contributions on the topic of interior design can be found on SheKnows.com, Heart and Soul Magazine, and Jet Magazine.
Erika's top five tips for how to keep wood floors clean for the summer:
1. PUT EVERYONE ON PAW PATROL
After walking the dog, the responsible walker wipes his four paws clean before entering the home – especially during mud-inducing weather conditions.
2. PAMPER YOUR PET
Keeping your pup's nails trimmed is always a good idea. You can only imagine how ours can scratch up the floor when he hears the welcoming sound of the doorbell. A little manicure goes a long way for a piece of mind and the longevity of a wood floor.
3. PLACE RUGS IN HIGH-TRAFFIC AREAS
Just as much as pets can wreak havoc on our floors, so can children's toys. In gathering areas such as family rooms, sitting rooms, or keeping rooms, use comfortable area rugs on the floor where the children can play with their favorite toys without restriction.
4. PUT KIDS IN CHARGE OF CLEAN UP
As early as preschool, kids learn to clean up small messes, especially liquids. Remove water, juices, or any liquid immediately from wood surfaces to prevent unnecessary water damage. Have a mini mop that is just their size and accessible to them. Little ones are happy to help in the cleanup efforts especially when you make it a game. Listening to music while you work helps time to pass.
5. POLISH AND PROTECT YOUR FLOORS
Be proactive. I always advise my clients to polish and protect their wood floors with FloorCare Wood Finish, and I do it too. Before our first usage, we thoroughly cleaned the floor with a solution of 1 cup ammonia and 1/4 cup Pledge® FloorCare Multi Surface Concentrated Cleaner in 1/2 gallon cool water, then rinsed the floor with clean water. We next laid down the finish to give our floors a beautiful shine. This maintenance product can protect hardwood floors and help prevent dirt from getting trapped in floor grooves and indentations, which makes cleaning much easier.
I hope you learned a thing or two from my post about 5 tips to keep wood floors clean for the summer! Do you have anything to add? Please leave me a comment below if you do! Thanks!