Crayon letter art is such fun! I am not talking about making letter art with melted crayons though. I am talking about a new Etsy shop I came across that sells beautiful letters that are made from melted crayons!
The Etsy shop is called 'The Crayon House' and they sell the most beautiful letter art ever! They send you the crayon letters of your choice (duh!) and you can get them to spell out a name or any word! They are really cute and fun!
I like that your child can either display them in their room on a shelf or they can use them to draw and color! What a fun gift this would be for any child of any age to receive!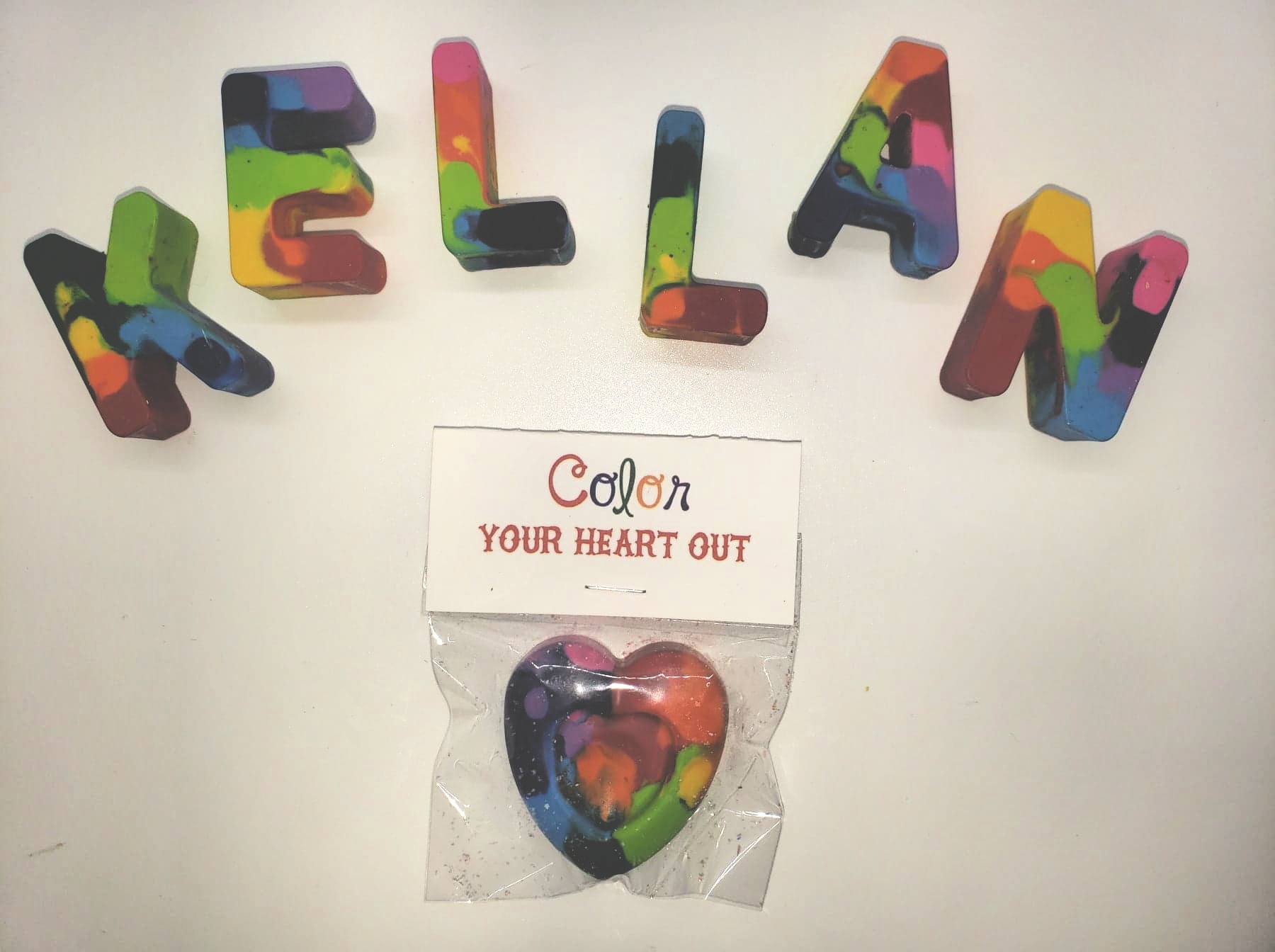 A Little About The Crayon House!
First, you must know a little bit about the awesome company behind the super cute crayon letter art! They are a shop on Etsy. Tina, the shop owner, makes and ships orders out fast (within 2 business days), so there is no endless waiting! She shipped my order SO fast it was crazy!
A little About Tina's Background:
High school sweethearts and five years of marriage, we welcomed our first son. Our second son soon followed, and he was born with a debilitating terminal disease called Leukodystrophy. Four years later, while on Hospice, he passed at home. Our third son was born with the same fate and died within the year.
All through this difficult time in our life, we always understood the value and need to work from home. We have since fostered and adopted 3 more children. All four of our kid's ages 9 thru 21 help in the family crayon business.
You can always smell Crayola crayons throughout our home, hence the name The Crayon House. I thoroughly enjoy working from home, designing, and creating every day.
My Response To Tina:
Tina, you are a STRONG woman to have gone through such pain and heartache. I could never imagine that pain. What you do, and this business you run, is absolutely amazing, just like you! Thank you for sharing your story with everyone at Shop with Me Mama!
The Name Crayons Come Beautifully Packaged and Ready To Gift!
The rainbow crayon names arrive in a beautiful personalized gift box ready to give (as you can see in the picture below!). She even puts a little name sticker on the box to personalize it even more! And, we also received a little heart crayon too! Talk about a special gift to give to a loved one!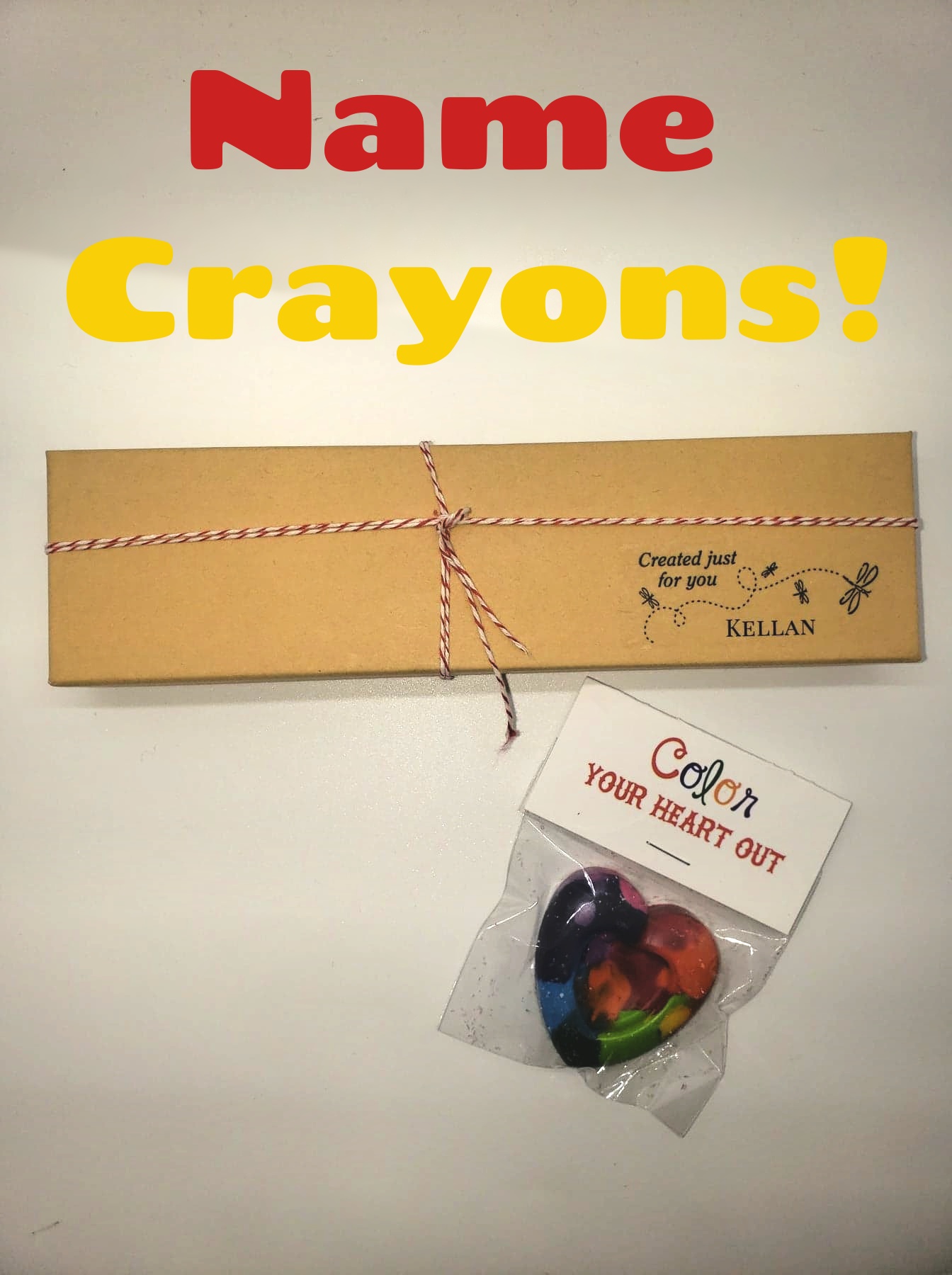 The Crayon House also sells other things like mint party favors that would be great for weddings or anniversaries too! They are personalized with whatever you want them to say (on the paper part). Very cute!
They also sell animal-shaped crayons, heart-shaped, animal paw prints, and MORE. I am sure if you had a special request, Tina would try her hardest to make it for you, just ask her! What awesome birthday party favors for a little kid's birthday party! Unique and fun!
I really appreciated how quickly this crayon letter art arrived at my home. I know I could count on this Etsy shop to deliver on time! That is always nice to know!
Also, this packaged came in really good condition. The letters did not move at all and when I opened the box (see picture below) the letters were in the perfect place! No broken letter art crayons, no dings, and no mess! Just perfect!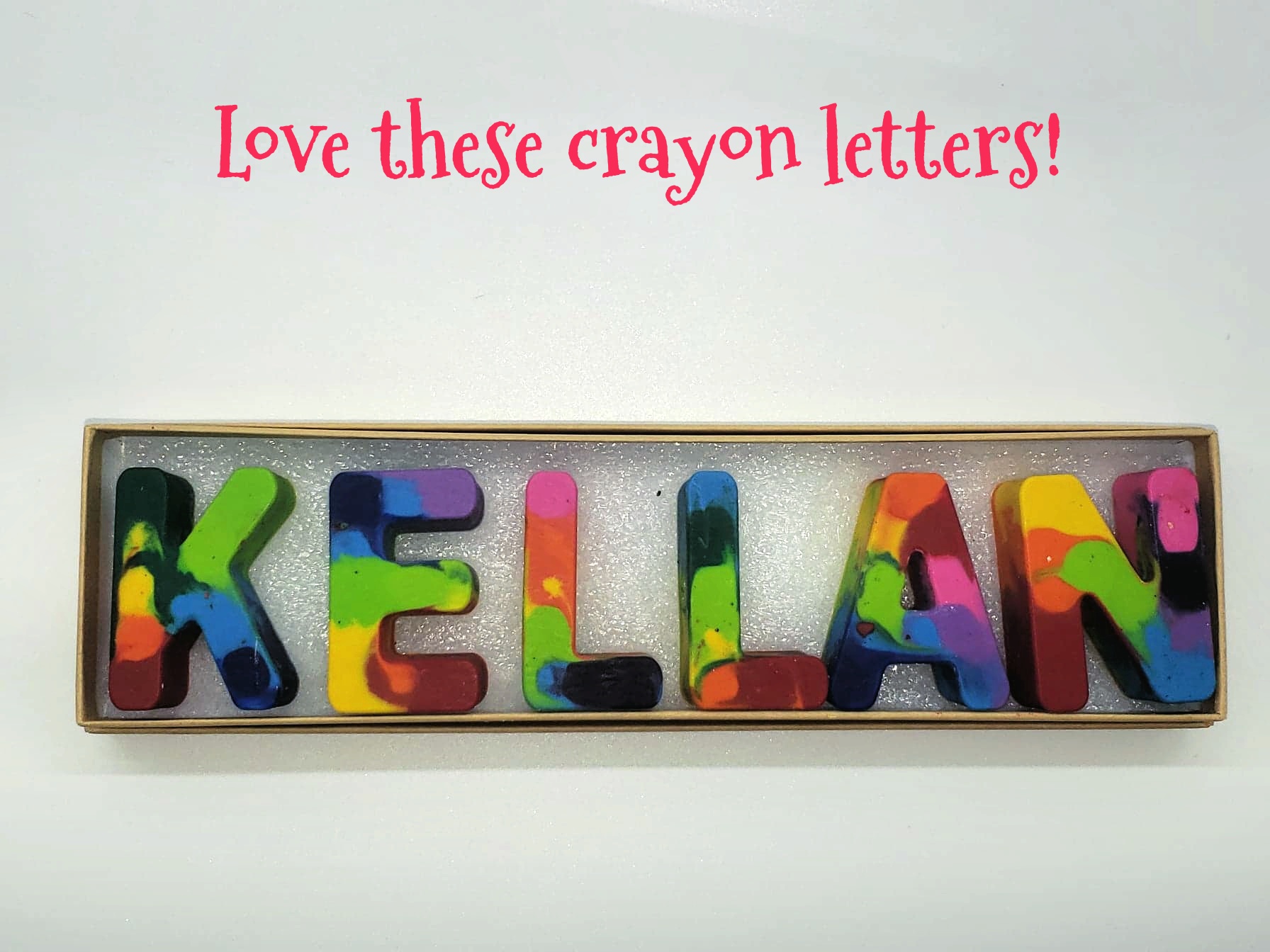 Crayon Letter Art In Rainbow Colors!
I decided to get this letter art in my youngest son's name, Kellan. He loves to color and will get a kick out of crayons that spell his name because we are working on reading and letters right now. These are actually going to be used in our homeschooling because they can easily be turned into a learning lesson! There are so many possibilities with these cute crayon letters!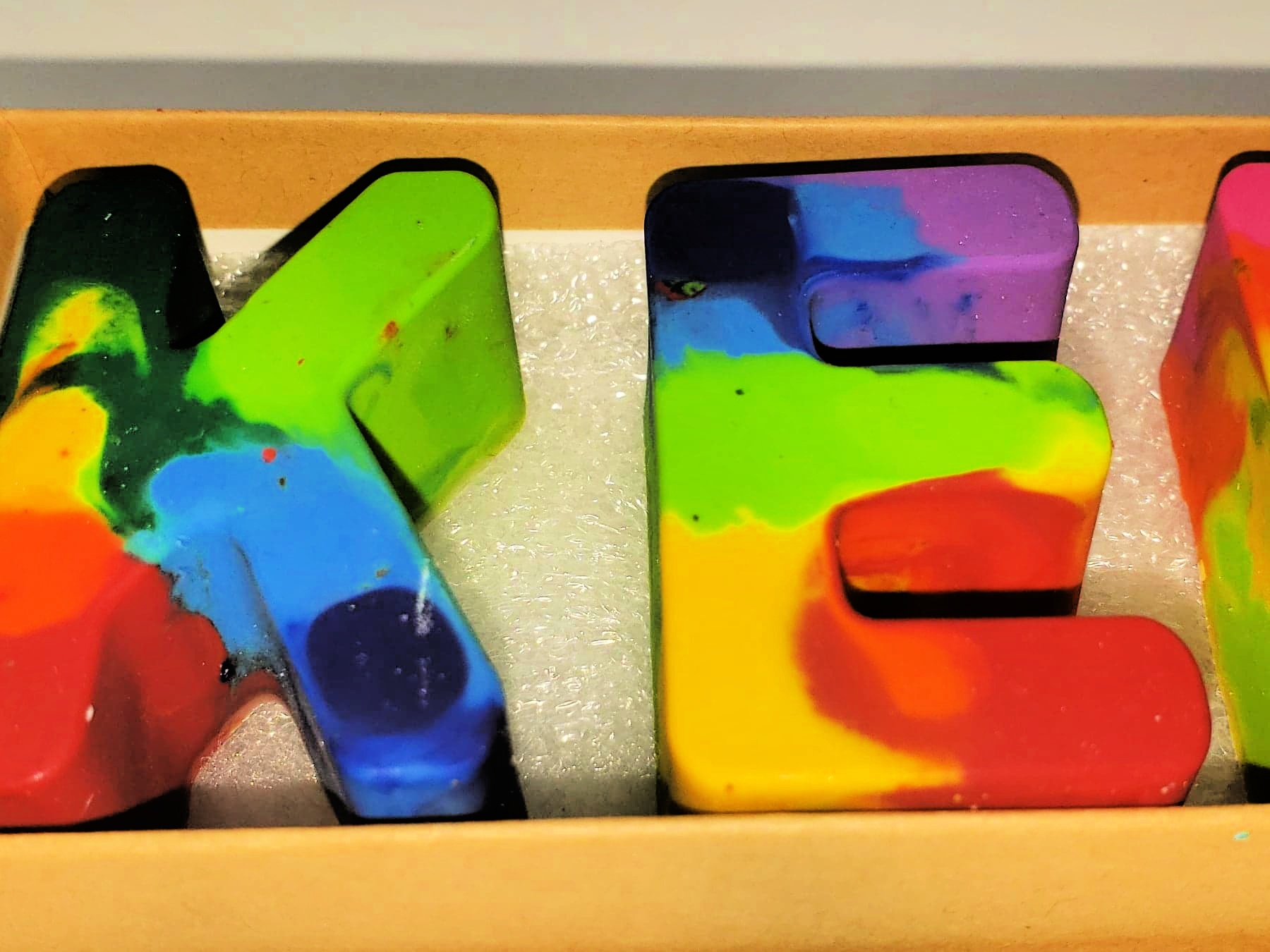 Buy
You can purchase your very own crayon name letters by visiting Tina's shop on Etsy; The Crayon House!
PIN IT