I don't know why, but lately, I want to bake and cook new things! Today I made Cream Cheese And Chicken Crescent Rolls!! YUM! Oh my goodness, yum! The recipe is below! I love baking and cooking with cream cheese only because it makes most things taste better! I love the creamy and rich flavor it brings to my recipes. And, adding chicken just makes it all the better tasting! I love throwing chicken into my recipes! And, this recipe is kid-approved! My kids LOVE it when I make these!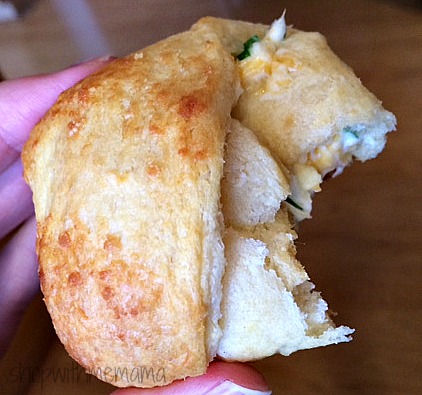 To make these, you only need a few ingredients, the list really isn't that long. You can easily find these ingredients at your local supermarket or you might even have them in your pantry and freezer already. Check out the recipe below and let me know if you make these!
Cream Cheese And Chicken Crescent Rolls
Ingredients:
*Preheat oven to 400 degrees:
*1 8 0z. package of Philly Cream Cheese
* small green onion diced (optional)
*1 tsp milk
* 1 egg
* 1 chicken breast cooked and diced
*Refrigerated Crescent Rolls (you buy in the tube)
Directions:
*Soften cream cheese and mix it in a bowl with diced onion, diced cooked chicken, and seasoned to taste
*Next, layout the crescent roll dough and place a small amount of the cream cheese, chicken, and onion mix in the middle, then roll it up.
*Mix the egg and milk in a bowl until well blended
*Spread the egg and milk mixture over the rolls
*Place in the oven for 15 minutes at 400 degrees
*Let cool and enjoy!!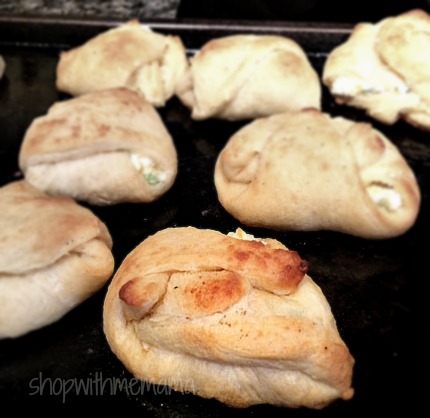 These are soooo good and very easy to make. It looks like you slaved over it, but you didn't!! 🙂 Oh, and my kids LOVE them!
Have you ever made Cream Cheese And Chicken Crescent Rolls? What sorts of things do you enjoy baking? If you liked this recipe, check out my other yummy recipe for ground beef eggrolls! YUM!