At Maps Of The World, you can create your very own beautiful custom map poster of anywhere in the world, whether you have a favorite city, special place you want to remember forever, the place you grew up, your first kiss, or where you got engaged, you can have it all on a custom map poster! These custom maps are awesome and I want to tell you more about them!
Not only do these custom map posters make wonderful and thoughtful gifts for loved ones, but they make for awesome memories too! What a beautiful keepsake for you or a loved one! And, it is unique! How many people do you know have their very own custom made map poster hanging in their home??
Create Your Own Custom Map Poster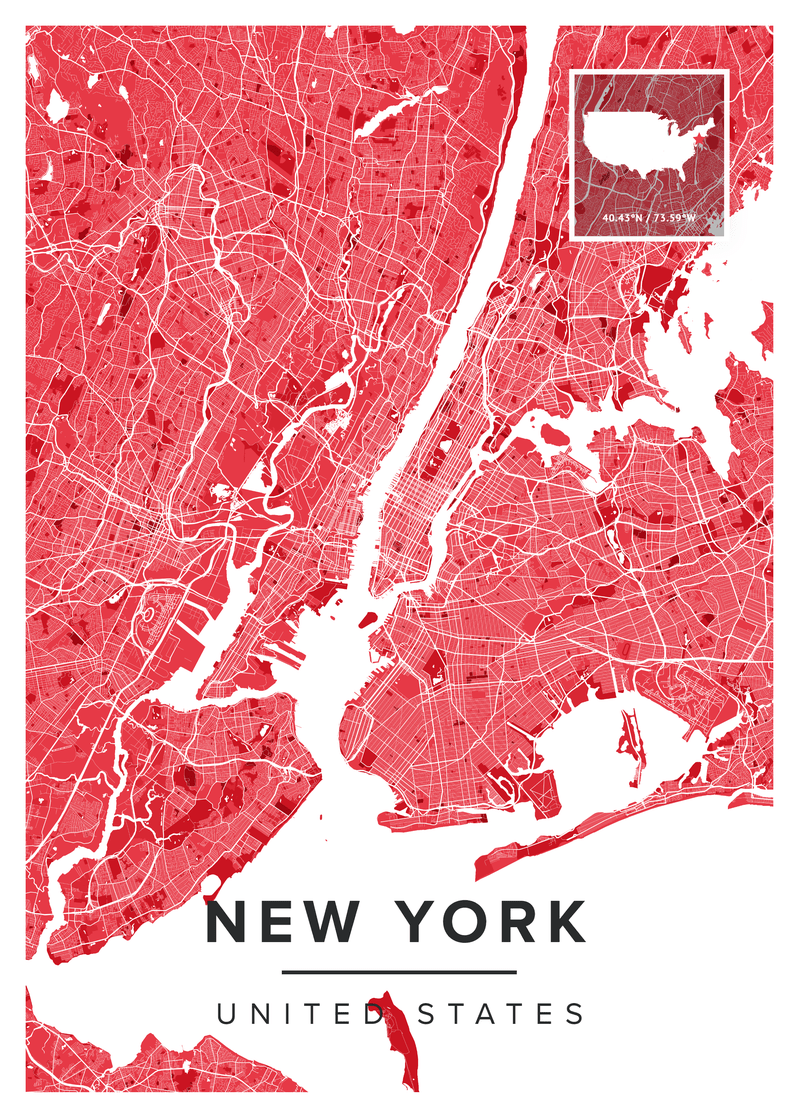 At Maps Of The World, you can create a beautiful custom map poster of any location on Earth. All of their custom maps are printed on museum grade 200gsm matte fine art paper with official UV pigment-based inks. Each frame (if you choose to purchase one with the custom made map poster), is handmade from premium quality wood and presented with a lovely satin finish.
With their easy to use custom map creator, you can design your very own unique map poster in just a few clicks! Take a peek below, to see just how easy it is to create one!
Use the search tool to position your map anywhere on Earth, and adjust it precisely with the zoom and move functions.
Choose from 13 optional custom map marker icons, and pick any color, to mark up to four locations on your map.
Create your own custom color scheme
Use the color picker tool to customize the color of the land, roads, water, and more. Too many options? You can also choose from over 50 predefined color schemes!
Add your own personal messaging
With their custom text labels, you can edit your map's title, subtitle, and tagline. So fun!
Select a handmade wooden frame & custom fitted mount
All of our frames are individually handmade to order and each design is printed on fine-art 200gsm paper.
Then you can order it and get your map print sent directly to you or a loved one of your choice! I love all the features and fun things you can do to customize this map poster! So unique! Such a perfect gift for anyone to receive!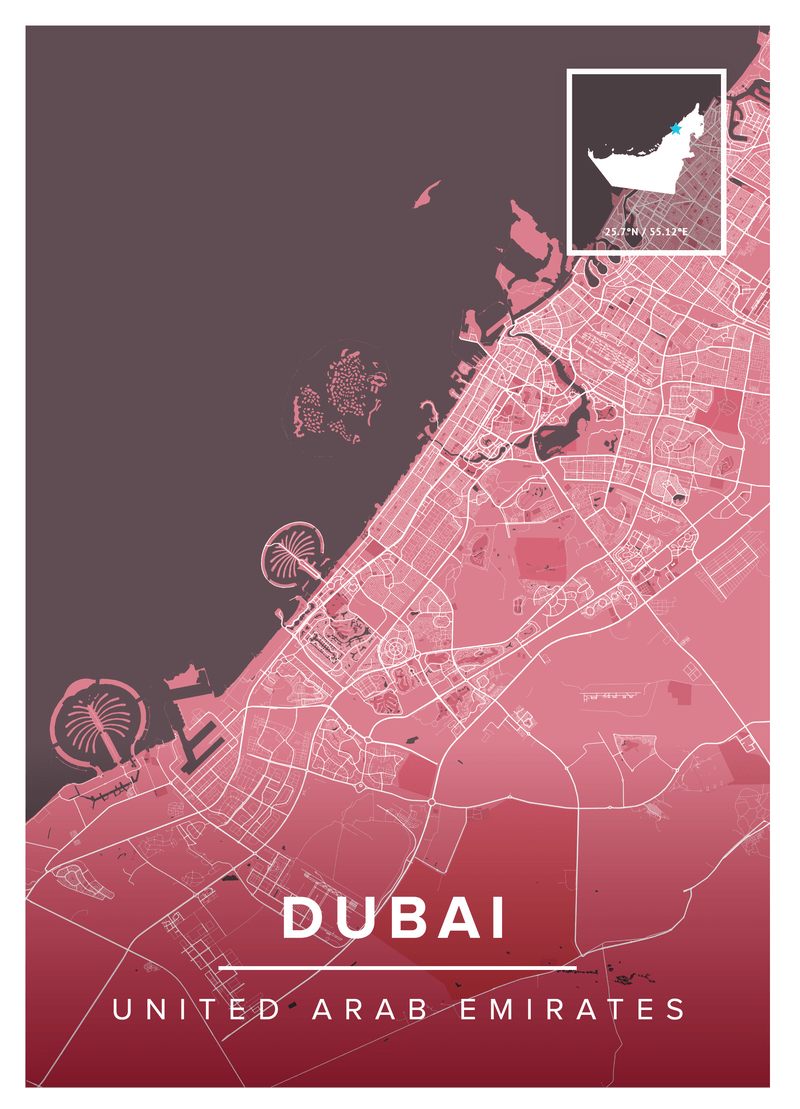 Some of Their Popular Custom Map Posters Are:
Map poster Los Angeles
Custom map poster
Houston wall map
Map poster vegas
Paris map print
Panama Canal Map
After you create your map, you can then preview it before you purchase it. After they receive your order, their in-house team of map designers will create your design using the exact positioning (lat, long, zoom, colors, etc) you selected in the editor tool. They will send you a follow-up confirmation email for approval before it is sent to the print queue.
What Are The Delivery Times And Fees?
For the UK, EU, US, & AU unframed prints are typically received within 4 – 6 working days and framed prints are normally received within 6 – 8 days.
For unframed maps they offer Free Shipping to the following countries/regions:
United Kingdom
United States
Europe
Australia
About Maps Of The World
Maps of the World's journey began in Newcastle, UK. They wanted to create a product that combined their passion for design, technology, and travel, but most of all a product that people would love, and Maps Of The World was born! They run the business from their base in Newcastle and have printing facilities located across the United States, Europe, and Australia.
With their unique interactive map creator, you can make your design stand out from the crowd with some amazing bespoke features including, custom map markers, bespoke color schemes, fully editable text labels, and much more!
Want To Buy A Custom Map Poster?
Sure you do!! Just visit Maps of The World online and start creating your one-of-a-kind custom map poster today! Perfect for Valentine's Day or any day of the year!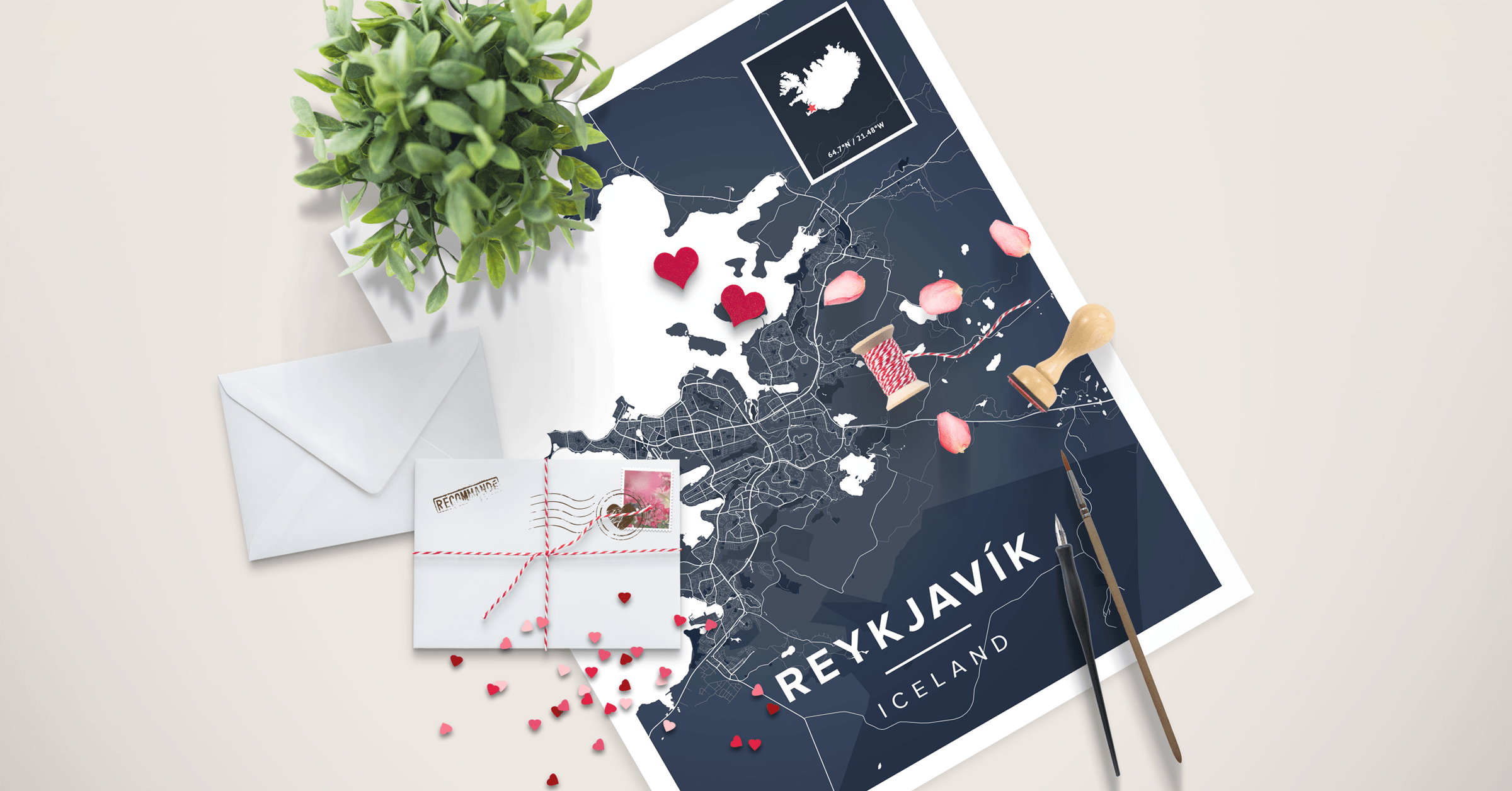 Win A Custom Map Poster!
Yay! One lucky individual is going to win their very own 20″ x 28″ size unframed custom map poster! The winner will receive a 100% off coupon code that they can use to create their design and order!
Rules
This contest is open to US residents ages 18+. This giveaway will end on February 8, 2020, at 11:59 pm MT. The winner will have 48 hours to claim their prize or a new winner will be selected. I am NOT responsible for lost or stolen mail (DUH!).