*Sponsored Post. Opinions Are My Own.
Ever wonder where you should go, when traveling in the United States? Want some great ideas? I have quite a few for you. Since we are planning on traveling more this year, I was researching the best road trips in the United States and I was excited with what I found!
So many places I would never have even considered traveling to or experiencing with my family. I would have missed out on so much! So glad I did my research, it is always best to research before you go anywhere and now I truly believe that.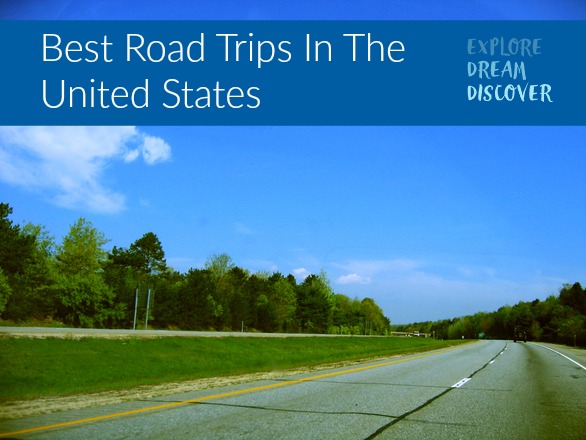 The Best Road Trips In The United States
Pacific Coast Highway. From San Francisco To San Diego and everything in between, there is so much to see! Check out the beautiful California coastline and experience all it has to offer on your road trip!
From Idaho To Yellowstone National Park. Since moving to Idaho this is one trip we are going to be making and soon. We are SO excited about this upcoming road trip! We have heard so many awesome things about Yellowstone and can't wait to experience it.
Miami To Key West Florida. This sounds like a trip we would remember for a long time. Although you can drive this in a short few hours, I learned you should take your time on this trip. Experience the views, the tourist traps, seafood and more, along the way.
Grand Junction Colorado to Moab, Utah. I learned that this road trip has the top dinosaur sites and beautiful scenery. Stop at a town called 'Dinosaur' and spend some time at the Dinosaur National Monument to learn all about those dino's and how they lived. Then, keep on going until you get to Utah where you can visit another fun dinosaur spot where you can visit a place that has a museum's garden of life-size dinosaurs! If you have a dino lover in your family, this is a must take road trip.
Having a reliable vehicle to take your road trips is essential, and if you are in need of a vehicle repair, it is important to find a company you can trust like Patrick Auto Body.
Where Do You Love Traveling To? Any Favorite Spots In The United States You Like Visiting The Most?