There are so many creative kids activities and I have a few for you below! With everyone dealing with the stay-at-home orders and the second wave of COVID-19, we really can't do much right now.
However, there are some fun crafts that kids can do from home that will keep them happy and busy for at least a little while! Hey, I will take it! If you have creative kids at home, then these fun crafts are for them!
*Creative kids activities were received. This post includes my affiliate links.
Creative Kids Activities
These creative kids activities are all easy and fun for the whole family!
*CHALK OF THE TOWN T-SHIRT KIT — Dream it, draw it, wear it! These fun chalk t-shirt kits are erasable, reusable, and machine washable. These tees allow kids to create and wear their own specially designed t-shirt. Available in youth sizes XS to XL and adult sizes S to 2XL in lime green!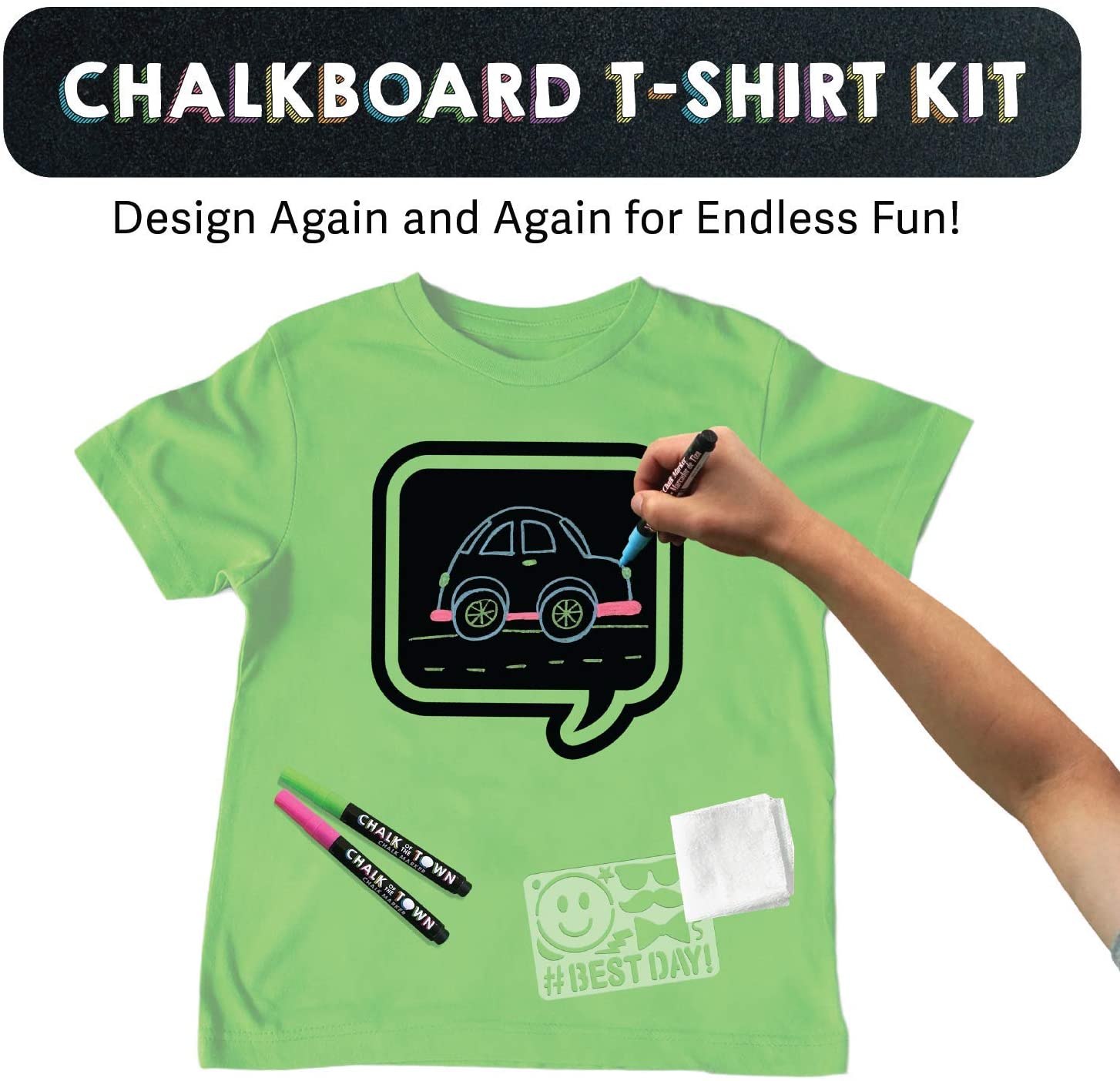 My kids enjoyed being creative with these tee shirts. If you get tired of the design on the shirt, just use a washcloth and wipe it off and start over! My youngest, who is 7, has redone his tee-shirt several times! They are a lot of fun to draw on! Such fun Creative Kids Activities!!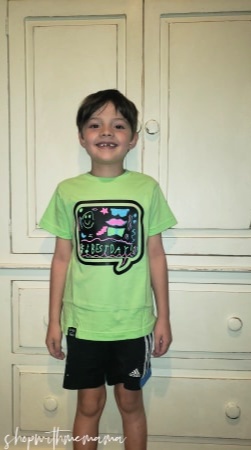 Kit includes soft 100% cotton machine washable Chalkboard T-shirt, stencil, water-based, non-toxic, chalk markers, and a washcloth; for ages 4 and up. Retails for $24.95 and you can grab yours on Amazon.com.
*DINOMAZING EGG DECORATOR — This dynamically different craft kit is actually a craft and activity in one! Pop in one of the plastic eggs included with the kit and let the decorating begin.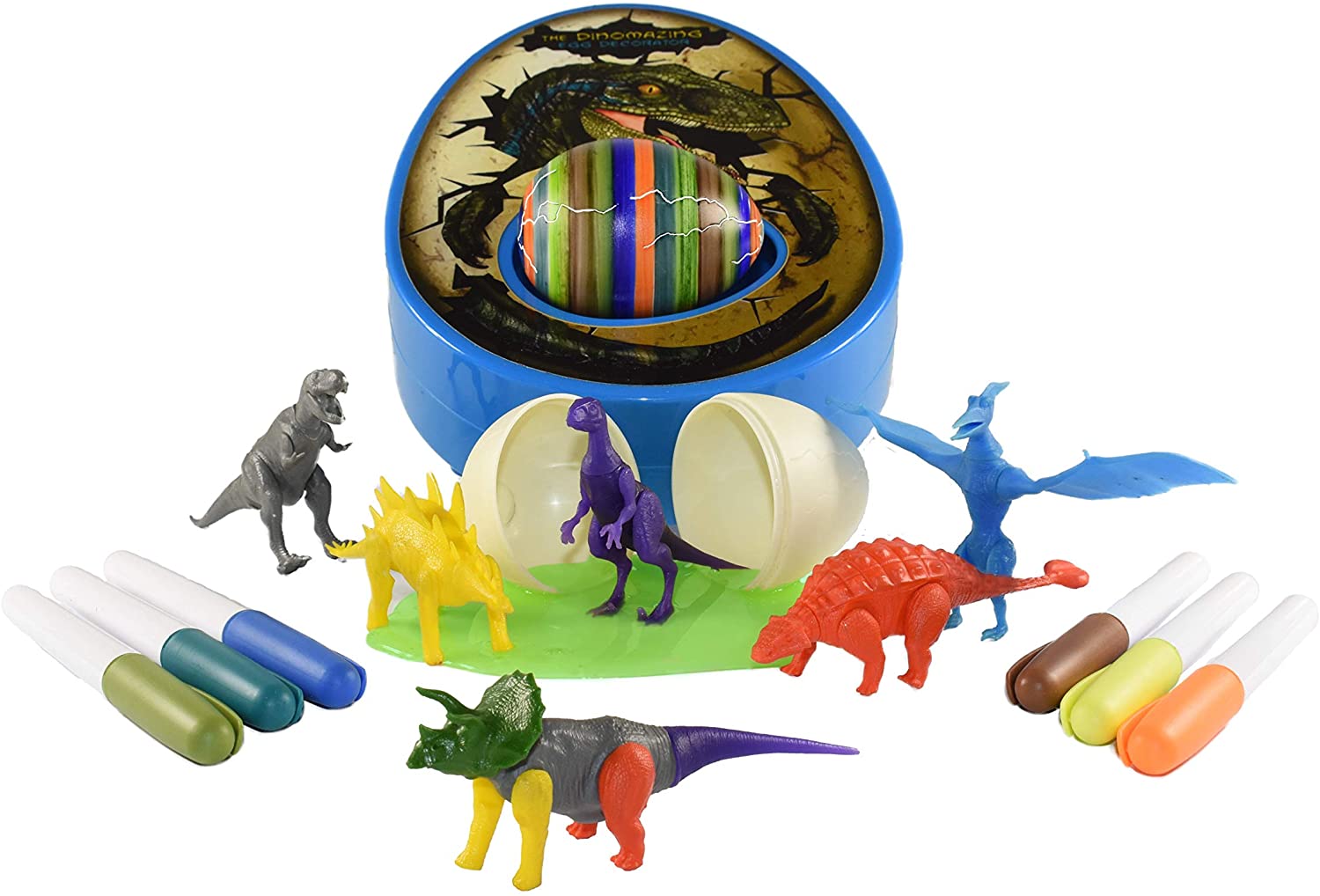 Unique dinosaur-themed egg-decorating machine

Encourages fine motor skills, creativity, imaginative play, an interest in paleontology

An exciting twist on the timeless fun of egg-decorating

Eggs contain one mystery dinosaur plus gooey ooze

Cracks are revealed as the eggs are colored
Use the different colored markers, to add stripes, lines, or other fun"prehistoric" designs to decorate your egg. Then, "crack" open the shell to discover a surprise mini collectible dinosaur dripping in cool colored slime! Retails for $27.99. Grab yours on Amazon.com.
*FOODIE SURPRISE FOOD CARTS — Unpack each of the different Food Carts from its adorable 'to-go' container. Along the way, kids will discover a variety of surprise ingredients and supplies that will let them create their own edible candy!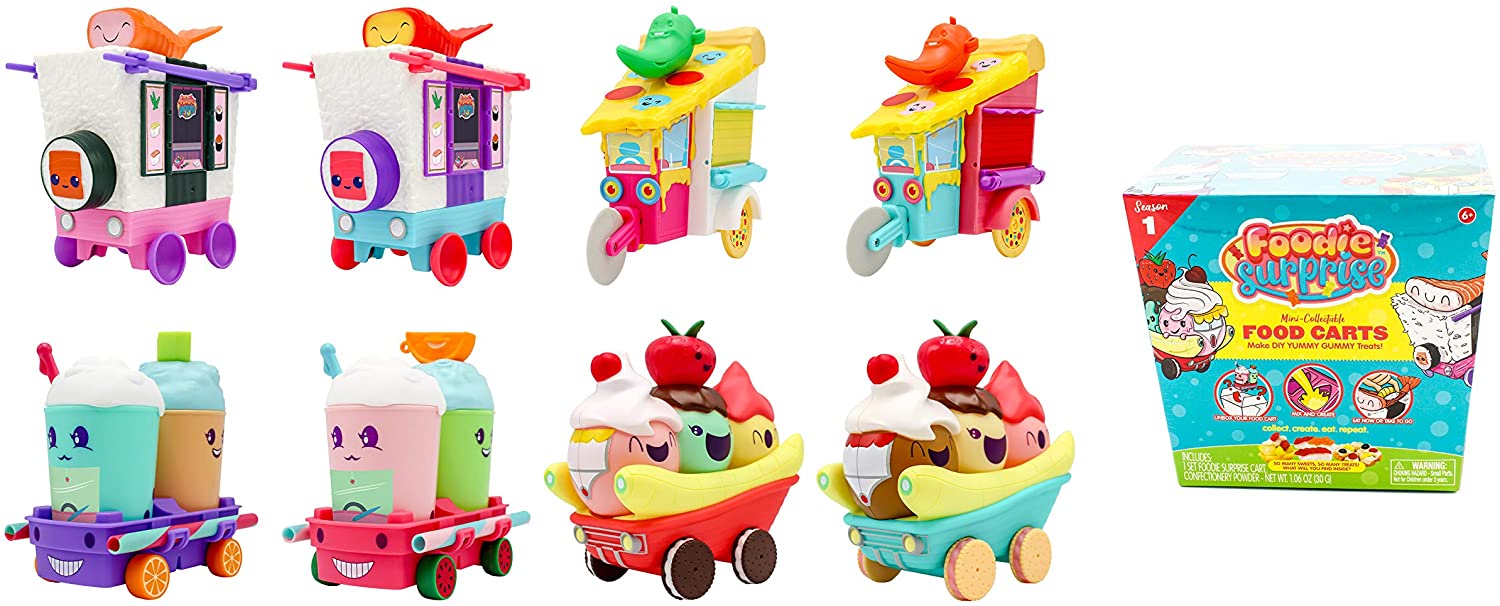 What's in your food cart? Create delicious candy treats that look like real food with foodie surprise, the magical candy making collectible!

Each foodie surprise set is a mystery Mini food cart collectible full of magic ingredients and delicious recipes for creating yummy sweets that look like your other favorite treats.

Take your candy on the go with the adorable surprise food-themed collectible characters in each set, and share the foodie surprise love with the bonus sticker sheet!
These retail for $9.94 each. You can purchase them on Amazon.com.
*AQUABEADS TROLLS WORLD TOUR (Epoch): Perfect time for crafting! Kids make creations from templates or their own imaginations placing beads onto a layout tray, spraying with water to fuse the beads together!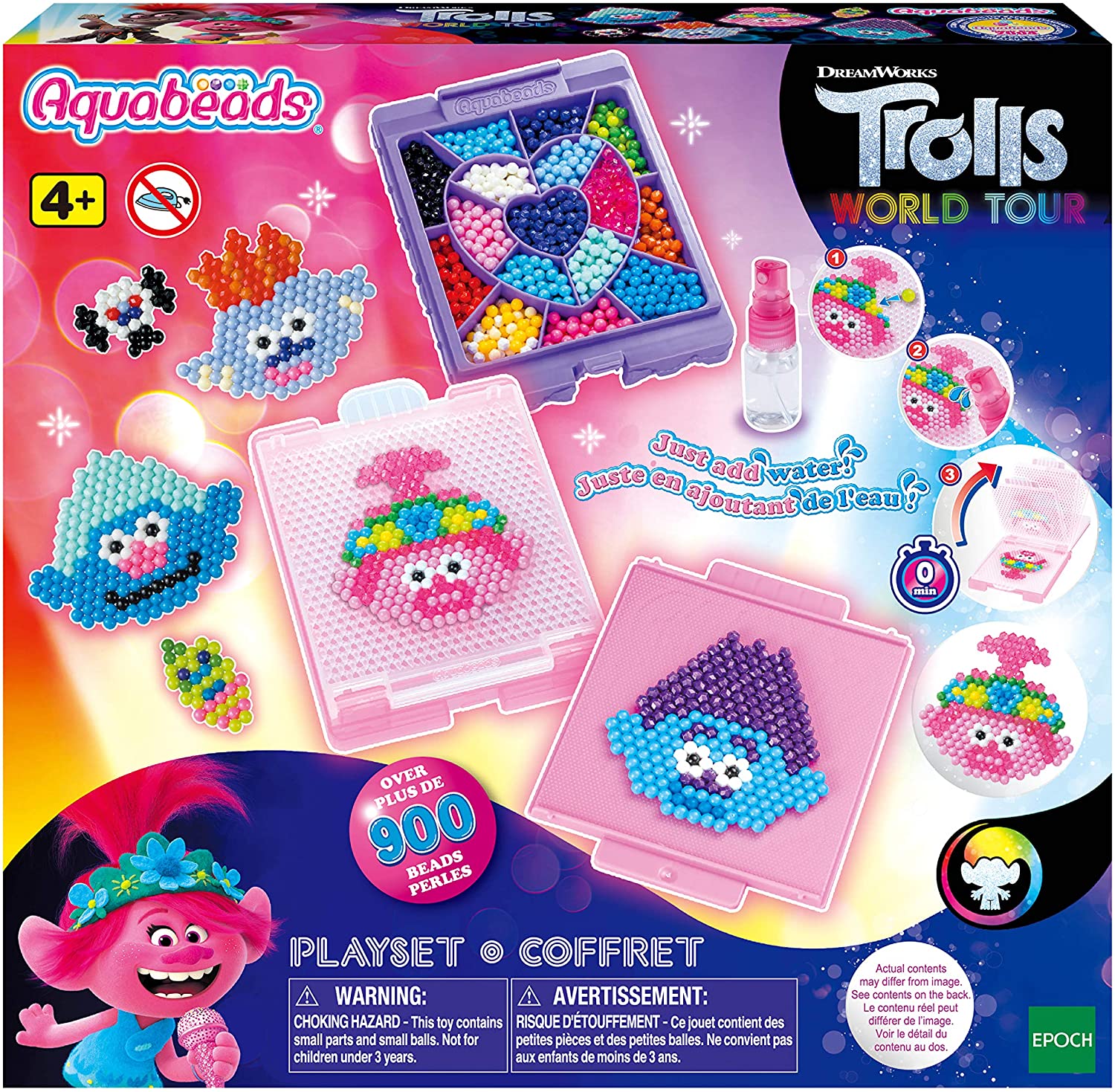 CREATE, spray, flip tray and they stay! Aquabeads is the ORIGINAL water-activated bead craft set.

EVERYTHING YOUR CHILD NEEDS to make their favorite Trolls World Tour characters including Poppy, Branch, Barb, and more!

Features 900 jewel and solid beads in 21 colors.

Place the beads following the template and spray with water to complete! Flip the tray to remove the design, wipe dry, and continue creating with Aquabeads!

Includes flip tray with bead palette, sprayer, two double-sided template sheets & instructions.

Made from the highest quality materials. Suitable for children ages 4 and up.
Retails for $25.52 and can be purchased on Amazon.com.
*Science and Technology Projects
Most kids love Science experiments and are very interested in technology. Just because school is out doesn't mean they can participate in their favorite subject or do experiments. Take advantage of the sunny days to do a few backyard experiments with the kids. You can find tons of them on the internet. When you need to stay cooped inside because of the weather, get these build-a-tech kits to start a technology project with the kids. You can build a robot or an electronic together as a family.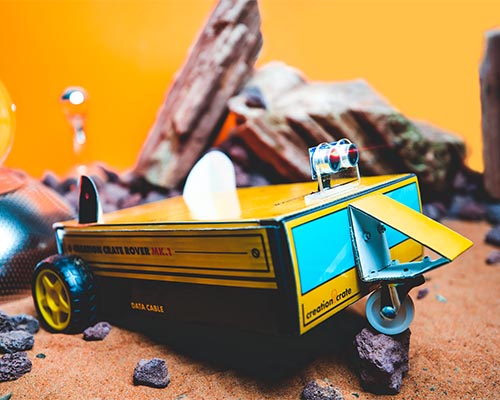 These Creative Kids Activities are so much fun for the kids to do! My kids had a blast doing them and I know your kids will have a blast doing them too!
If you are looking for more fun things to do at home, here are 38 ways to have fun at home with your kids. So, be sure to check out that post too for more fun ideas! So fun!!!!!!