CONTEST OVER! CONGRATS TO
Eileen Richter #486!!

So, last week I wrote about the Crest 3D 2-Hour Express Whitestrips and how I was going to be trying them out and sharing my results with you all!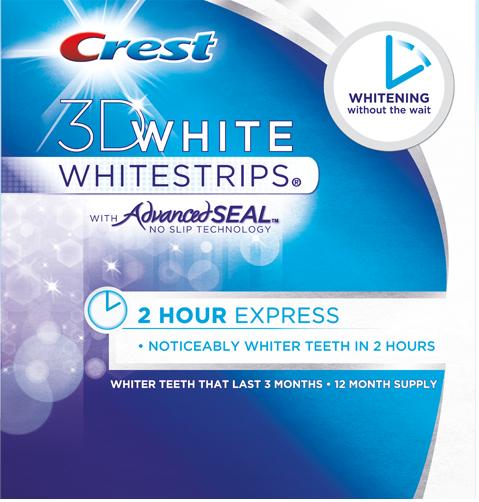 You can see my before picture below: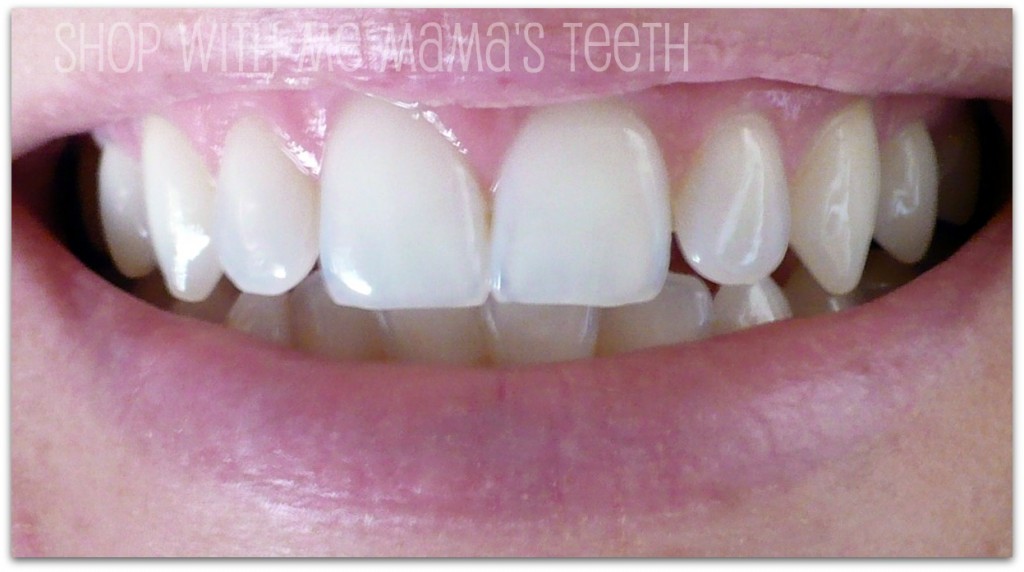 My After Picture: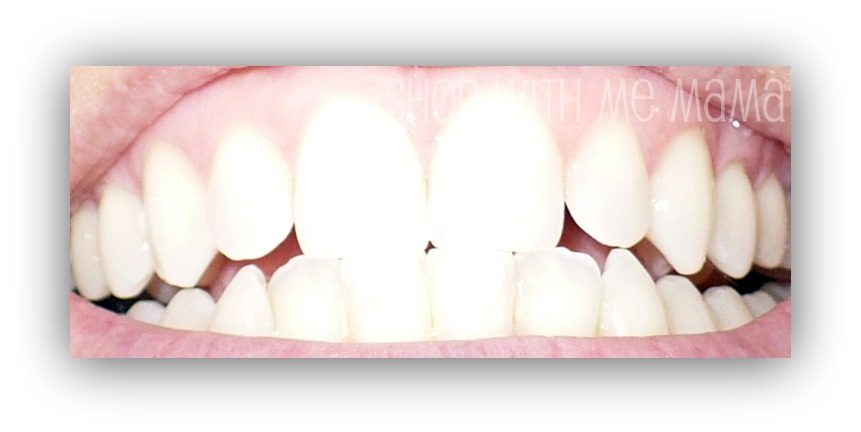 Yes, my camera sucks. But, you can certainly see a difference, I know I can. My teeth were pretty white to begin with, but when you compare the first with the second, there is definitely a change, they are whiter. I used the Crest 3D 2-Hour Whitestrips last night. I put them on while I was in the bath and then after my bath I did some housework while they were on. They did not slip around on my teeth and they stayed put very nicely. My biggest pet peeves about whitening strips, is that they would slide around, but these did not. You can also drink water while wearing these, though I did not. No sensitivity while wearing the strips, but afterwards, like today, YES, I definitely have teeth sensitivity, just my front teeth. I hope that goes away 🙁
I am very pleased with the results but I am not sure I will redo them in 3 months, only because my teeth are super sensitive. I will give the remaining 3 treatments to my sisters, they will love them! At least I got some pretty white teeth out of this! I am happy.
About Crest 3D 2-Hour Express Whitestrips:
The Crest 3D 2-Hour Express Whitestrips, will give you a noticeably whiter smile in just two hours and the results are said to last for up to 3 months! Each kit contains 4 treatments, so you can keep your smile bright throughout the year

The Crest 3D 2-Hour Whitestrips are also formulated with the same enamel-safe ingredient that dentists use. And it is said to have a no-slip whitening.
Buy
You can purchase the new Crest 3D 2-Hour Express Whitestrips on Amazon.com, Drugstore.com, CVS.com or any local store that carries Crest Products.
Don't forget to go to their Coupons Page and grab your money saving coupons!!!
Win!
One person is going to win a box of the Crest 3D 2-Hour Express Whitestrips a value of $54.00!!
How?
Easy! Just use Rafflecopter below!
Disclosure:
I received product for this review. These are my own honest opinions/results, thanks!