Congrats to Heather Hayes Panjon
*Product was received. Opinions are my own.

Nothing like taking a bite of something cold and it hurting your teeth. I have done that so many times, too many to count. You would think I would have done something about my teeth sensitivity by now… sheesh.
Well, maybe it took me a bit to actually DO something about my teeth being so sensitive, but now I have. I use Crest Sensi-Stop Strips (which are available at Walgreens!!) and they are helping me with hot/cold foods on my teeth.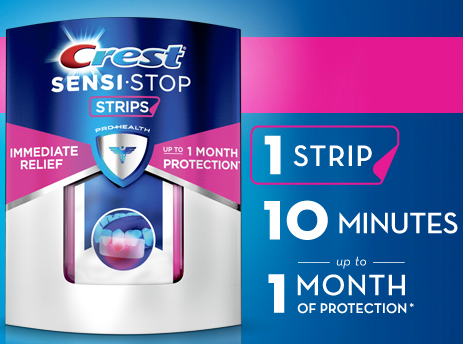 The Crest® Sensi-Stop™ Strips are thin, flexible strips that contain an active ingredient used by dental professionals to help your teeth  not be so dang sensitive.
Unlike toothpaste, Crest® Sensi-Stop™ Strips are applied directly to sensitive areas, providing targeted delivery of the key ingredient that allows for longer contact time on the surface of the tooth. Within minutes, strips build a lasting barrier that helps stop sensitivity pain by blocking tubules, relieving symptoms of dental sensitivity for up to 30 days (*With the use of similar oxalate products, some patients reported sensitivity relief for periods of up to one month, while others reported relief for shorter periods).
What A Deal!!!
On Saturday, September 27th, stop by your local Walgreens Saturdate event and pick up a box of Crest Sensi-Stop Strips™ for $17.99! There will be additional coupons and deals throughout the event and even samples of Crest Sesni toothpaste!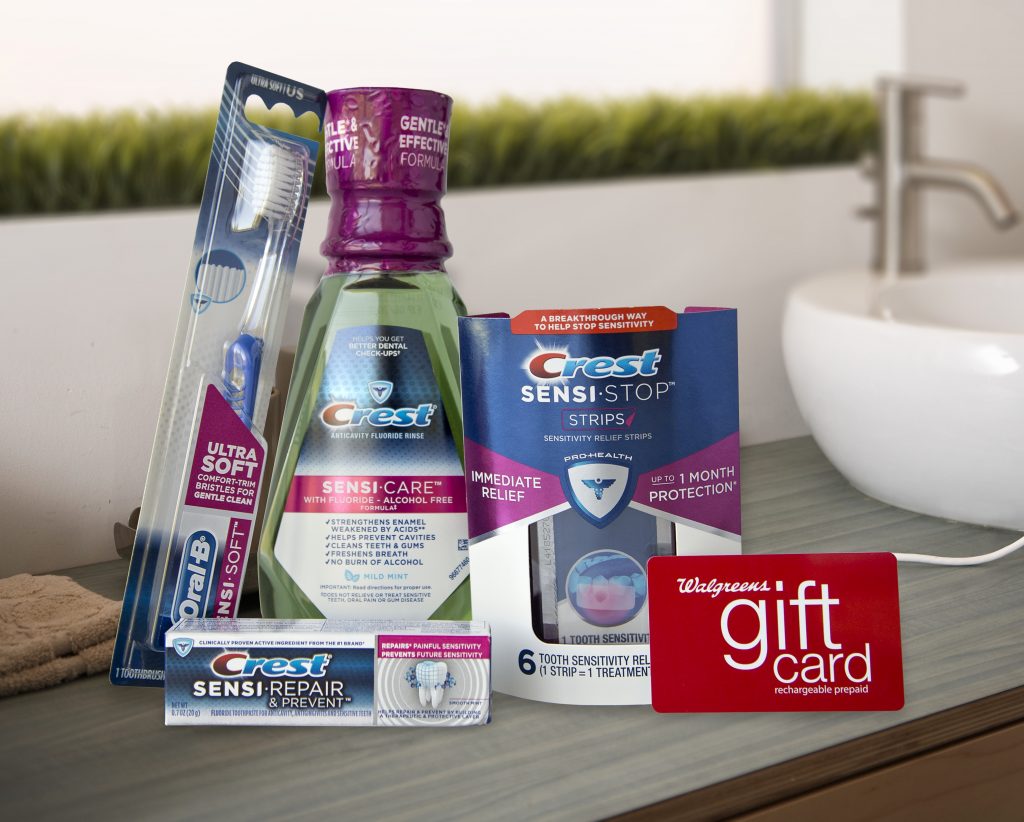 Win
One person is going to win the following
Crest Sensi-Stop Strips
Crest Sensi-Care Rinse
Crest Sensi-Repair Toothpaste (sample size)
Oral-B Sensi-Soft Toothbrush
 How?
Easy! Just use the RC form below! GL~