Congrats to Christina Helsel Sparks
*Product was received. Opinions are my own.

I blog from my laptop. I don't have another computer, I prefer my laptop over any desk computer. I like that I can blog from anywhere! It is hard to blog though, when you are not feeling well and have to get some work done, while in bed. I really needed something that could hold up my laptop and still be comfy for me, while blogging from my couch or bed.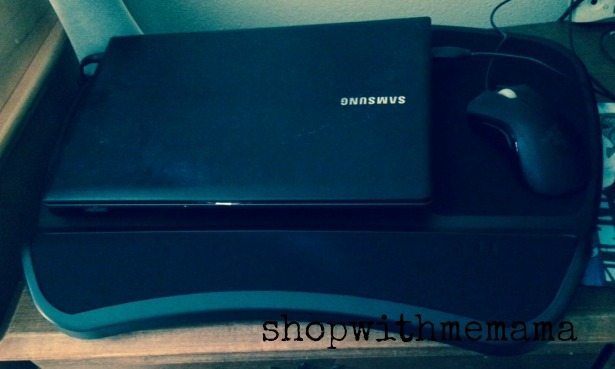 I came across the wonderful Deluxe™ Notebook LapDesk and thought, now that would be nice to have around! I did receive it for my holiday gift guide, but since I have been using it so much, I figured I would just let you all know how I liked it 🙂
It is so comfy on my lap. It holds my full-sized laptop nicely with room on the sides. The arm/wrist pad is very cushy and helps alleviate wrist pains I get from typing too much. I also like that it is a solid black color. It is light weight, but sturdy and durable too. This is great for any one who uses their laptops a lot, like me.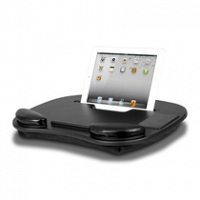 Product Description
Save the pillow for your head, not your lap. The LapGear® Deluxe Notebook Lapdesk, from our Techno collection, is seriously comfy and protects your laptop, and your legs, from damaging heat.
The Deluxe Lapdesk is everything you need in a desk. You get massive work area, non-slip grip, wrist support, dual channel lap cushion, 2 zippered side pockets and a built-in carry handle. Serious work (and play) calls for a serious desk. Whether you work on a laptop or tablet, this desk has it all.
Buy
You can purchase the Deluxe Lapdesk online at http://www.lapdesk.com/. It retails for only $34.99!
Win!
One person is going to win the Deluxe Lapdesk! Yay!
How?
Easy! Just use the RC form below!  Remember, the Contest Rules Are Always Right Under The Rafflecopter Widget Under 'Terms &
Conditions'. GL!