*Sponsored post. Opinions are my own.
Childhood drowning happens all the time. I have friends that have suffered the loss of one of their kid's because of drowning. It is SO sad and there are just no words for those sweet families who have had to suffer through such a horrible tragedy as a child drowning 🙁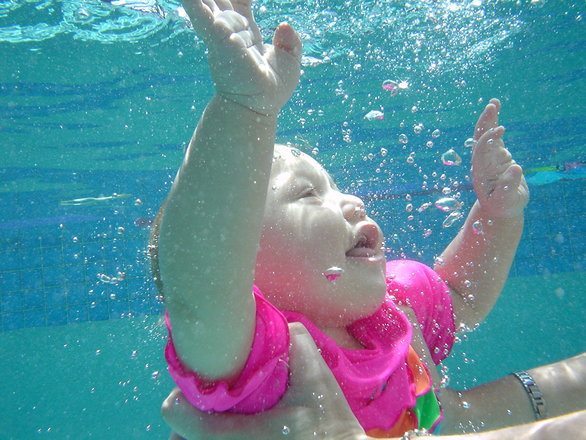 Image from FreeImages.com
Sure there are many ways to help prevent such a tragedy, but kids can be sneaky and when a parent or caregiver looks away for a second, that is when scary things can happen. Accidents suck and can be so sad and heartbreaking!
If you have a swimming pool at your house or your child visits a friend's house with a pool or ANY place with water that your child can get into, then I thought you should all know about a new device, SEAL SwimSafe. This is A Device To Help End Childhood Drowning.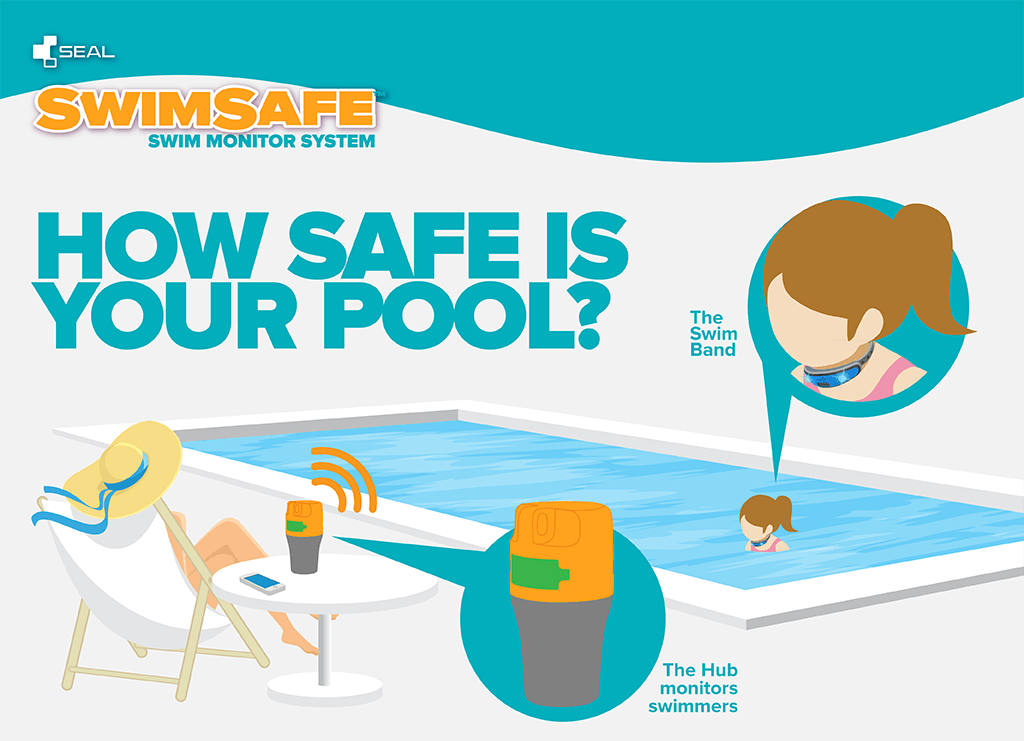 What Is the SEAL SwimSafe?
SEAL SwimSafe Aims to Put an End to Childhood Drowning. Unfortunately, the #1 cause of accidental death for kids 5 and under in the US, is drowning!
This wearable technology monitors kids while they swim and alerts parents and lifeguards of possible danger, like if your child is submerged in the water too long. The SEAL SwimSafe is already being implemented by YMCA's for use at both their aquatics facilities and summer camps to help ensure their swimmers are safe.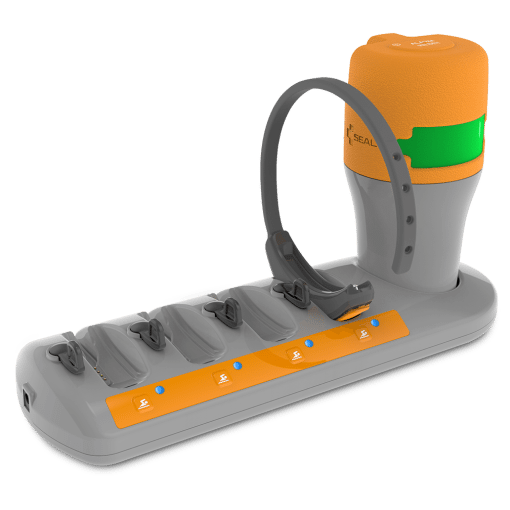 How Does It Work?
SEAL SwimSafe consists of wearable necklace Bands and a Hub. The Hub can be placed anywhere around the pool or swim area and it will communicate with each band. It checks in several times a second, using a patented RF technology.
The hub will monitor up to 16 swimmers at once, the commercial system used by YMCA will monitor up to 60 swimmers at once! When a band is submerged longer than the safe time for that particular swimmer, the Hub and Band alarm with strobing lights and sounds, so any swimmer that is in need of help, is quickly identified.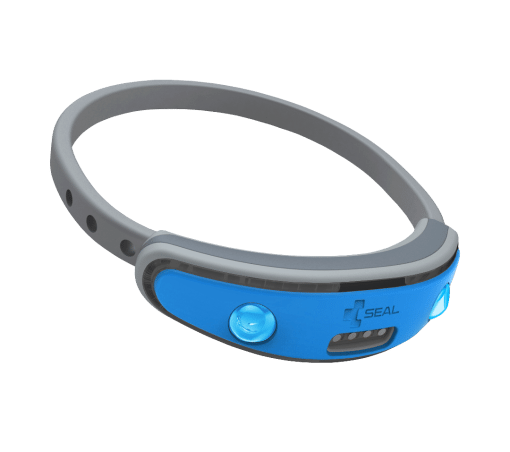 The system also alarms if a swimmer leaves the coverage area, which helps keep swimmers safe and accounted for at YMCA's, club pools, cruise lines and other facilities. Isn't this a much-needed product to have, if you ever visit a pool or are around a big body of water? You can never be too safe, EVER.
Worth Mentioning
Technology like this doesn't replace a lifeguard or a parent, but it does offer a failsafe to help ensure safety for all swimmers – from toddlers to kids just learning to swim to older swimmers too.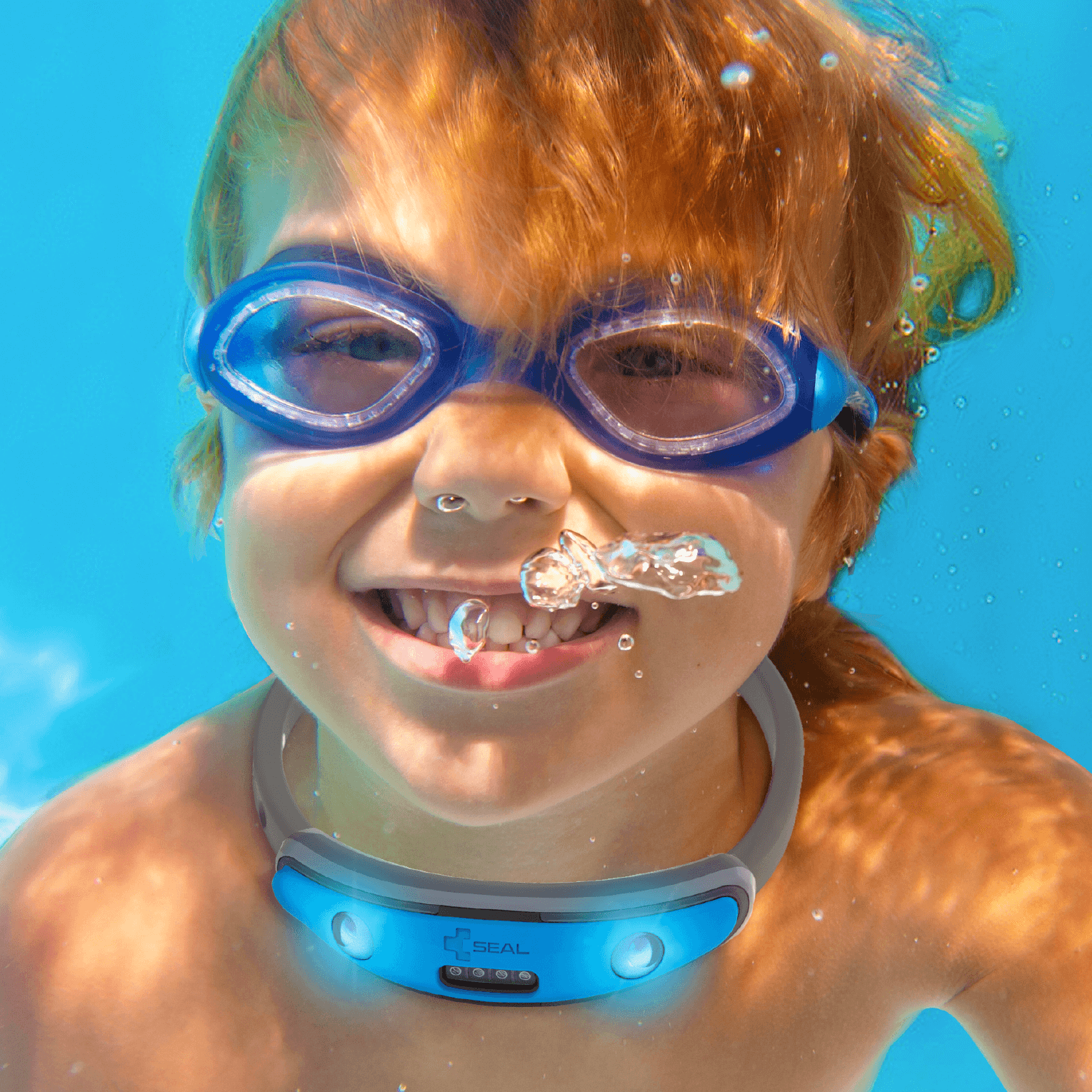 Where Can I Purchase SEAL SwimSafe?
This product is now available on their website at http://www.sealswimsafe.com/  and in select pool and spa retailers across the country.
Get Social!
Connect with SEAL SwimSafe on Twitter and Facebook!
What Do You Think Of SEAL SwimSafe?