Check out these Do It Yourself Wedding Invitations Templates! Are you getting married soon and don't know what kind of wedding invitations you want? If you are like me, you want to create your own wedding invitations.
Now you can with the Adobe Spark Do It Yourself Wedding Invitations Templates! Makes creating your wedding invitations super easy and you are in charge every step of the way!
Brides have a lot on their plates, let's be real here! They really do! From finding that absolute PERFECT wedding dress to selecting their bridesmaids and maid of honor, it is hard work!
I know, because I was a bride before! So, I know a thing or two about getting hitched and all the work that goes along with it! And don't forget about your wedding registry! Have your maid of honor go with you and get it done!
Do It Yourself Wedding Invitations Templates
Adobe Spark allows you to create wedding invitation templates that are stress-free and designed focused to help streamline the whole planning process of creating that perfect, one-of-a-kind wedding invitation!
By using Adobe Spark, couples can create an unforgettable wedding invitation using premade templates that are easy to design, download, and share in whatever way they choose! Couldn't be any easier than that! Am I right???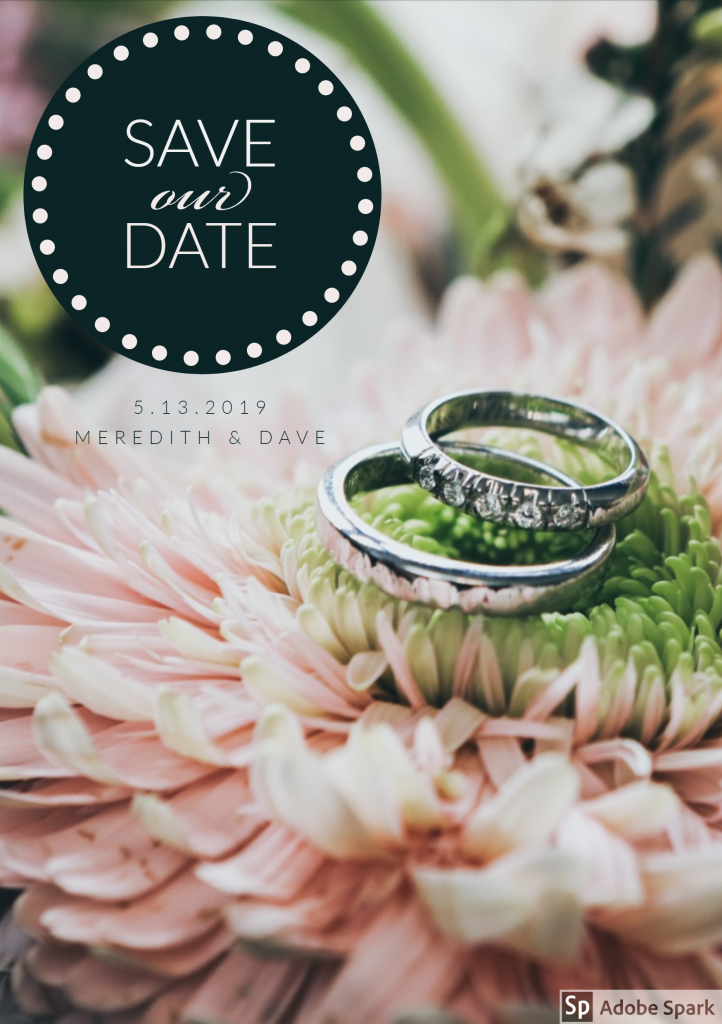 Create Your Wedding Invitations!
Let's get started! We all know how busy you are! Creating your wedding invitations is easy to do when you use the Adobe Spark Wedding Invitations Templates!
When you click on the wedding invitations link, it will bring you right where you need to be, where you start creating your DIY wedding invitations, yay!
Next, you can choose from beautiful wedding invitation templates to design your own wedding invitation in minutes. It really is that simple.
How do I know? Because I made my own! Of course, I am not getting married again, but in order to rave about how easy it is to create your very own wedding invitations, I had to try it out for myself, right?
I chose a style that really spoke to me. Adobe Spark has a lot of styles to choose from! From Rustic wedding invitation templates to a more modern design, there is something for every bride and groom!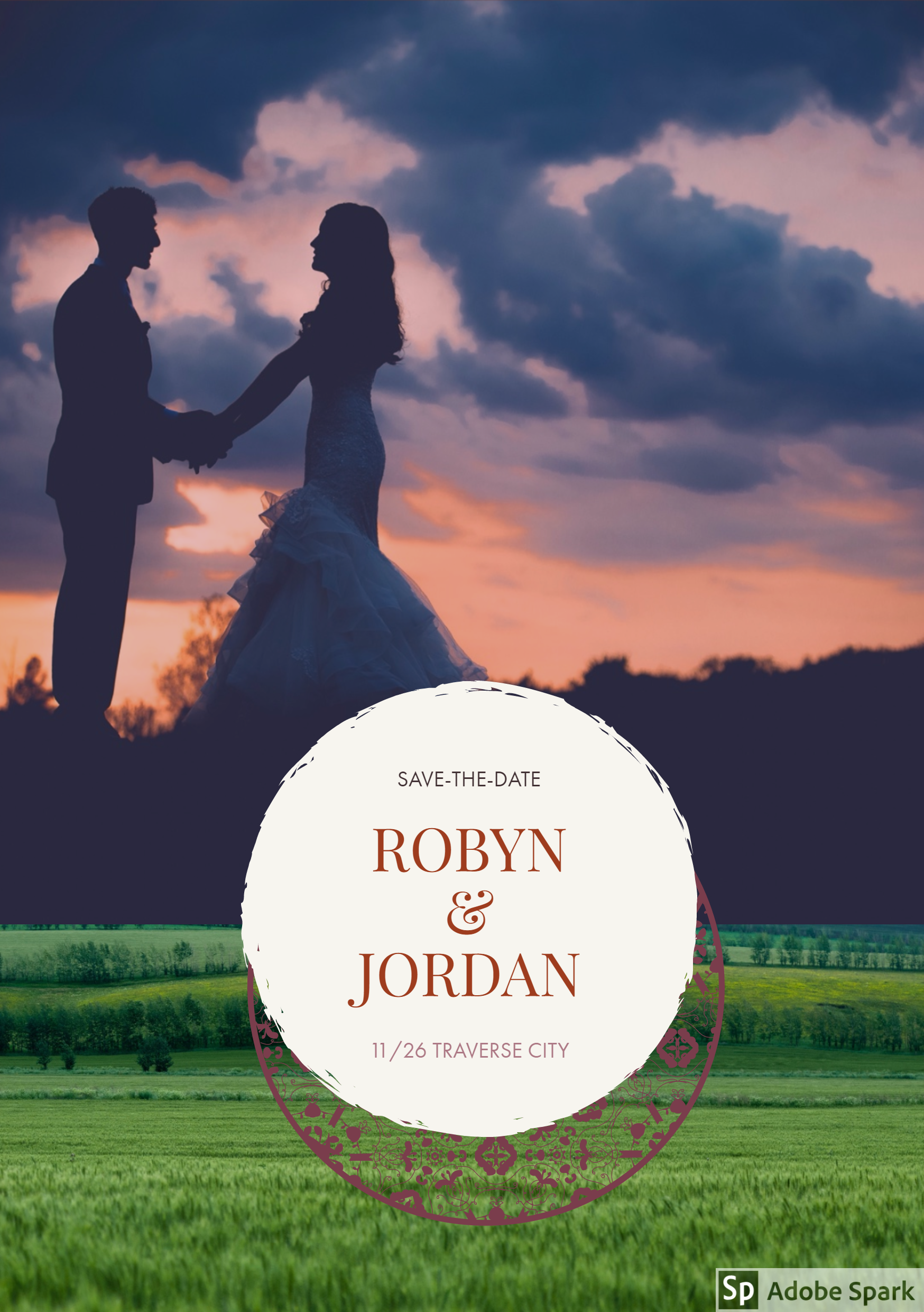 Once you choose your template, it will bring you to another page with the template on it. It will ask you if you want to take off their Adobe Spark logo, of course, I chose to.
If you upgrade, you can add your own logo, but I did not feel that was necessary because it is a wedding invitation, not a business card (though that might be kind of brilliant if you think about it...).
When you remove the Adobe Spark logo, a page will pop up giving you options to upgrade. I just went with the free version. But if you want to upgrade you can.
It is $9.99 a month with their individual plan or $19.99 a month for the team plan where you can add multiple users under one account. And, of course, the starter plan which is free and requires no credit card.
Once that was decided, I was brought back to my wedding invitation template where I could change just about everything my heart desired. You can change the text, style, size, and color of the text too.
If you don't see a font you like, you can download one (if you want to download one, you have to upgrade). You can also browse Adobe Fonts.
I chose my font and what I wanted my wedding invitation to say. That wasn't too hard! Then I decided I wanted to change the image on my template. I clicked the image icon above the wedding invitation template and got started!
You can then find free photos online, use Adobe Stock Photos, pull photos from your Creative Cloud, lightroom, and connect to Dropbox, Google Photos, or Google Drive.
You can also, obviously, grab them from your computer or laptop too. So many choices! However, I opted for no picture in the background. I wanted it simple!
There are so many features to use and many ways to create your perfect wedding invitations with these Do It Yourself Wedding Invitations Templates!
I had a lot of fun creating my 'wedding invitations' even though I am already married, LOL. It was fun! And didn't take forever to create them. When you are done creating your wedding invitations, you can download them! Just choose how you want to download them.
Here is my finished wedding invitation. Of course, the phone number and address are not real 🙂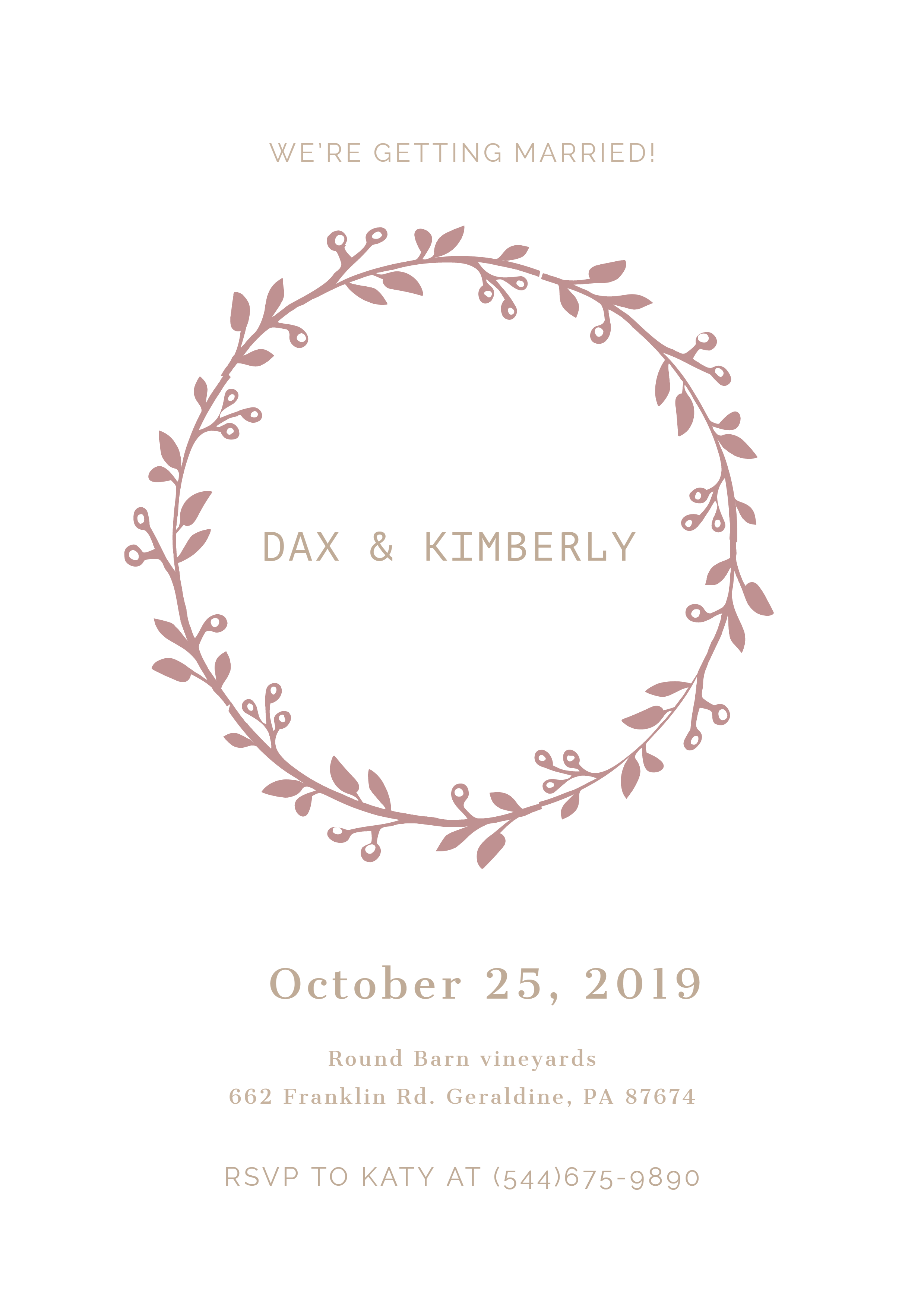 Isn't that simple and cute? I love how it turned out! Just perfect and exactly how I wanted it to be! Adobe Spark is a powerful, online design platform that puts you in control of the creative process. But while it's capable of delivering professional results, it's also exceptionally easy to use.
Adobe Spark Templates Make the Design Process Easy!
The entire system is click-based, meaning you can create your own design with your existing computer and a mouse. No knowledge of graphic design or programming is required.
With a little practice and some trial and error, you should be able to master the basics of design in just a few minutes. Don't be afraid to experiment with various options.
You'll see the results of your changes immediately, and you can change them with just a few clicks of your mouse. Adobe Spark puts you in the creative hot seat without the need to read huge instruction manuals first!
Ready To Get Started?
Great! As I said, creating your wedding invitations is SIMPLE when you use the Adobe Spark Wedding Invitations Templates! Easy peasy! To get started, just visit Adobe Spark online and you are on your way to creating the perfect wedding invitations ever!
Pin It!