* I am a member of the Mom It Forward Blogger Network. I was compensated with product and payment from Marpac for this post but the opinions are 100% honest and all my own.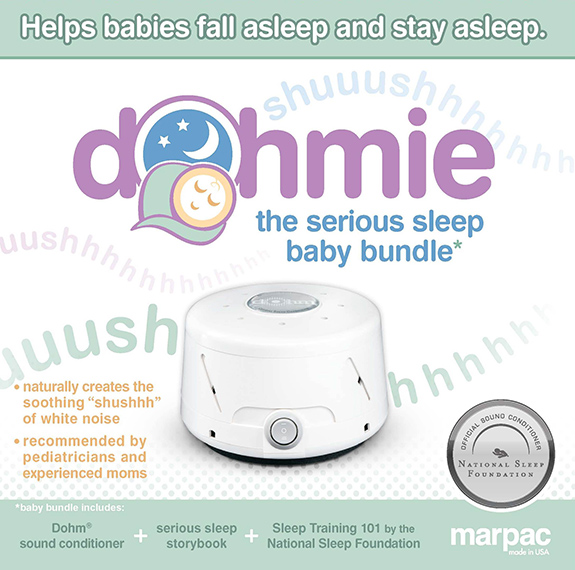 You know what is absolutely hilarious? Being pitched and being accepted to review and item named 'Dohmie'. WHY is that sooo dang hilarious? Because that is my baby boys nickname!!!!!! I HAD to review this item as it has the same name my baby does, LOL.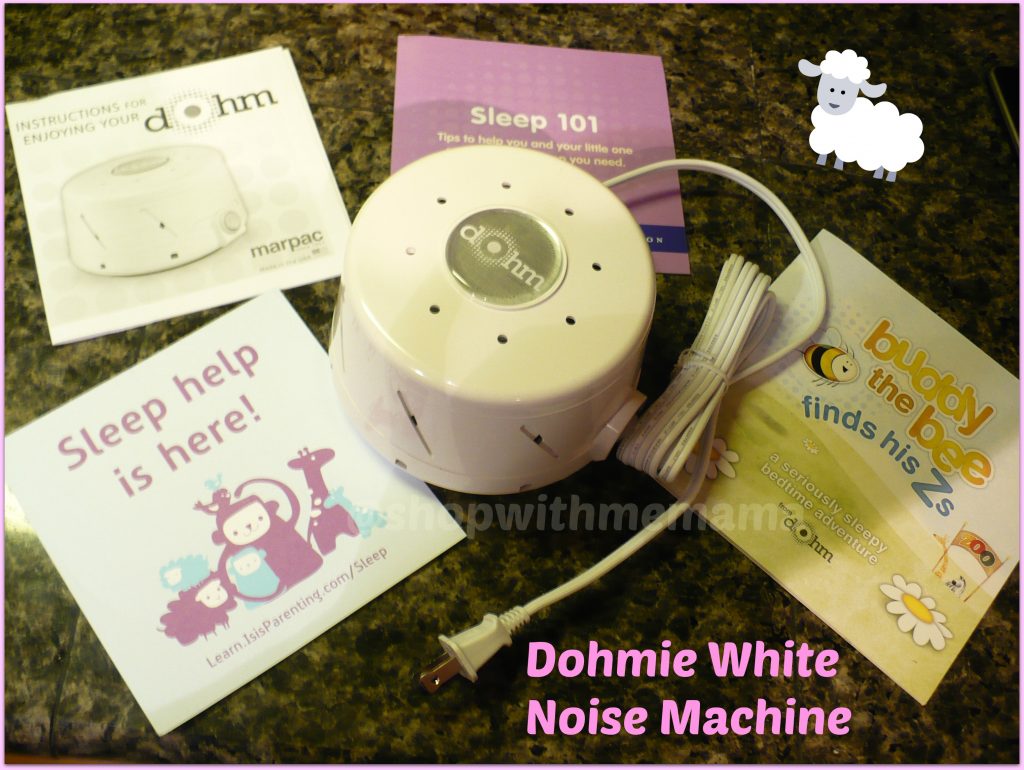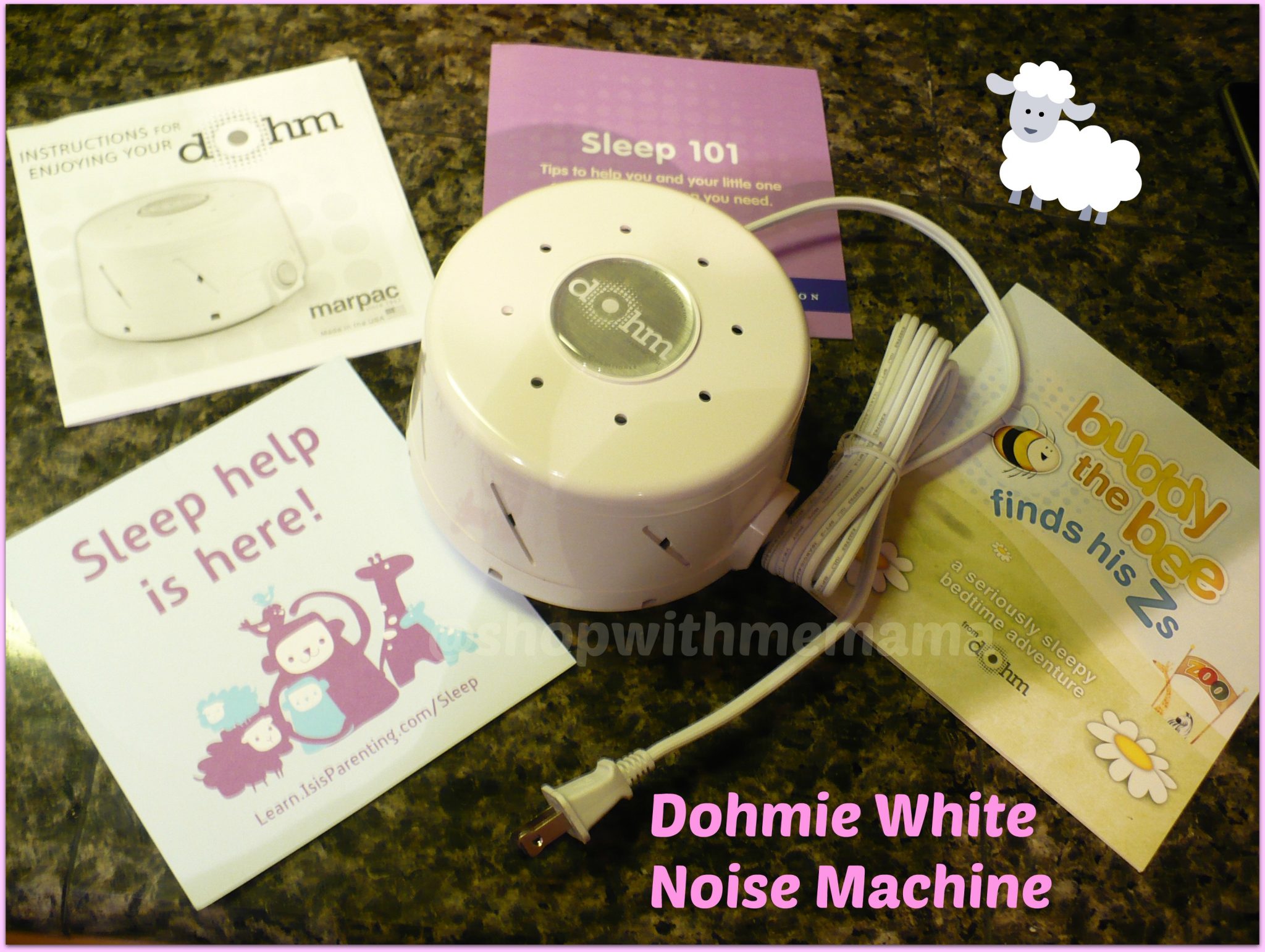 Okay, so his other nickname is 'Domma' but I am using Dohmie or should I say 'Dommie' more and more. So, this review was just so fitting for us 😉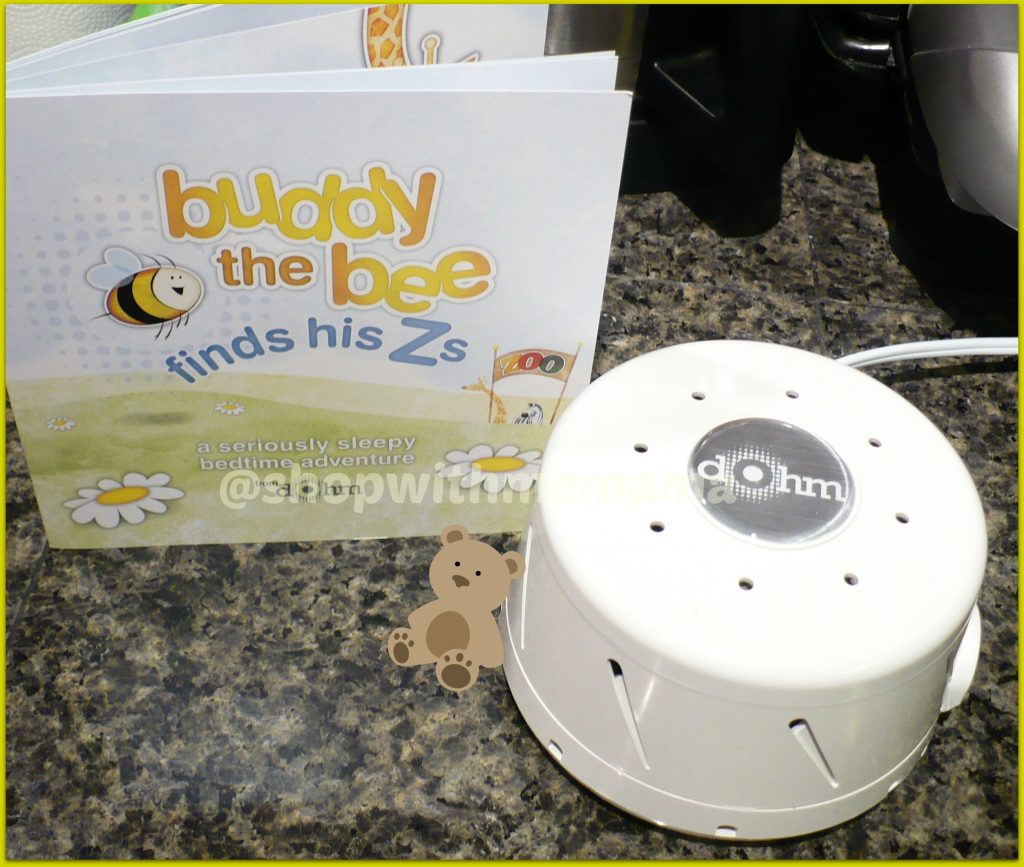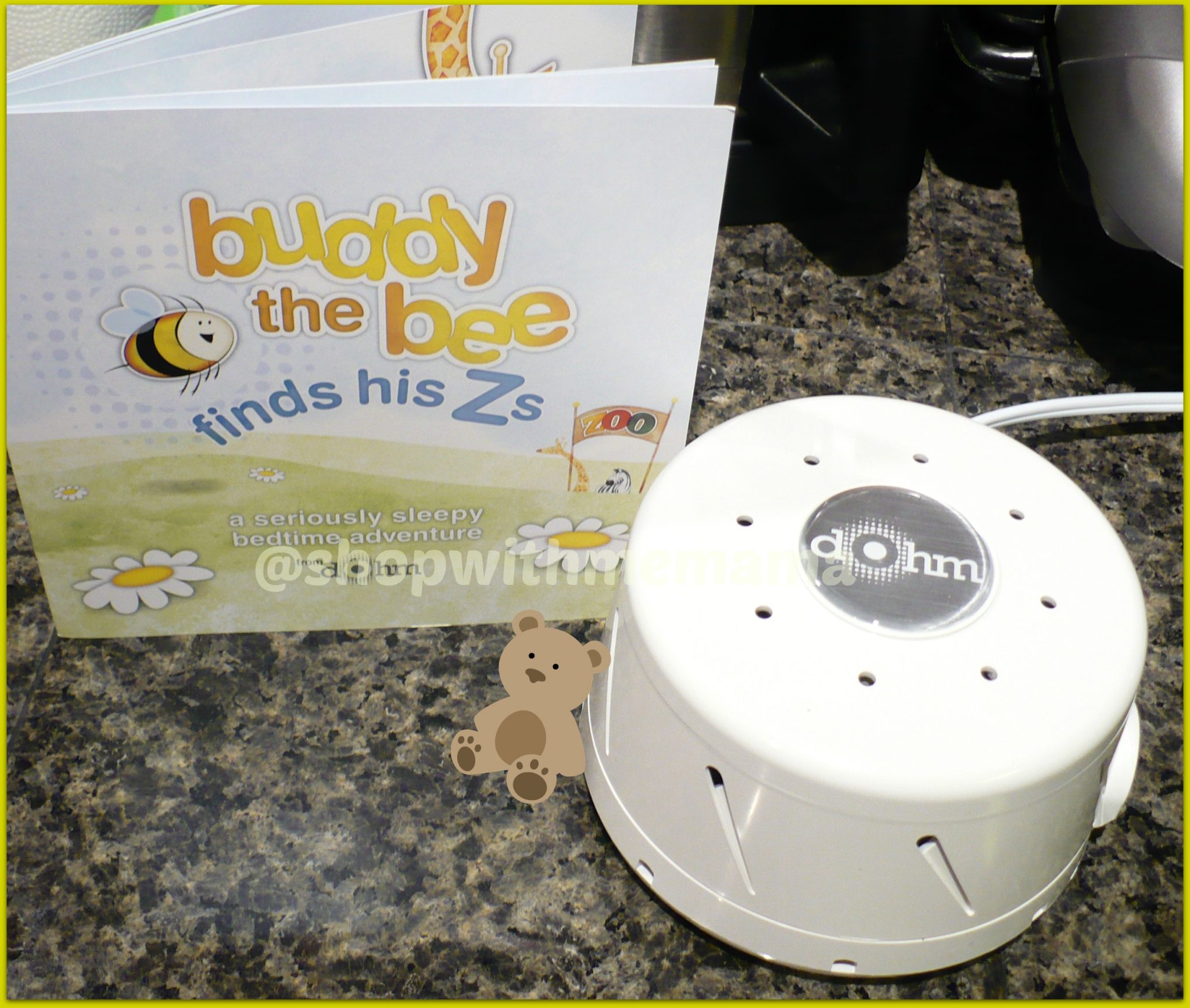 Okay, on to the product I am reviewing! I received the Dohmie by Marpac. It is a natural, white noise machine to help your baby (and YOU!) fall asleep and stay asleep, longer. As parents, we can all use a good nights sleep I know I could!
I have been using the Dohmie for about 3 weeks now. Every night before we crawl into bed, I turn it on. I adjust it to how loud I want it and then go to bed. This is a very unique white noise machine in that you twist it and turn it to get the white noise level/sound you desire.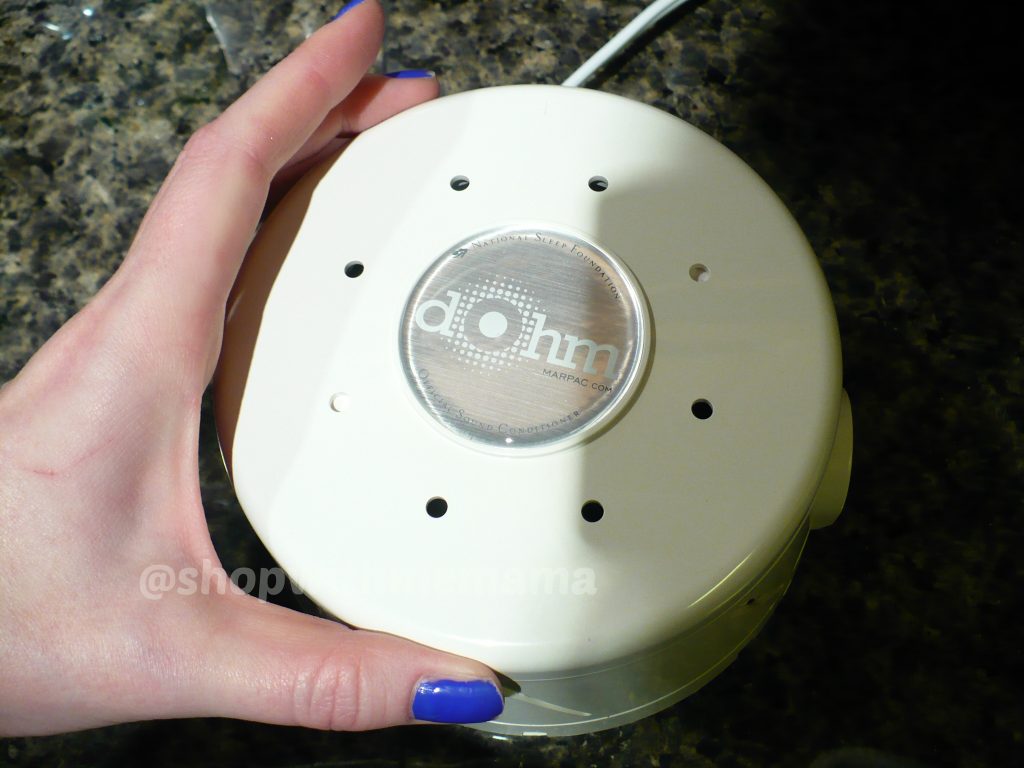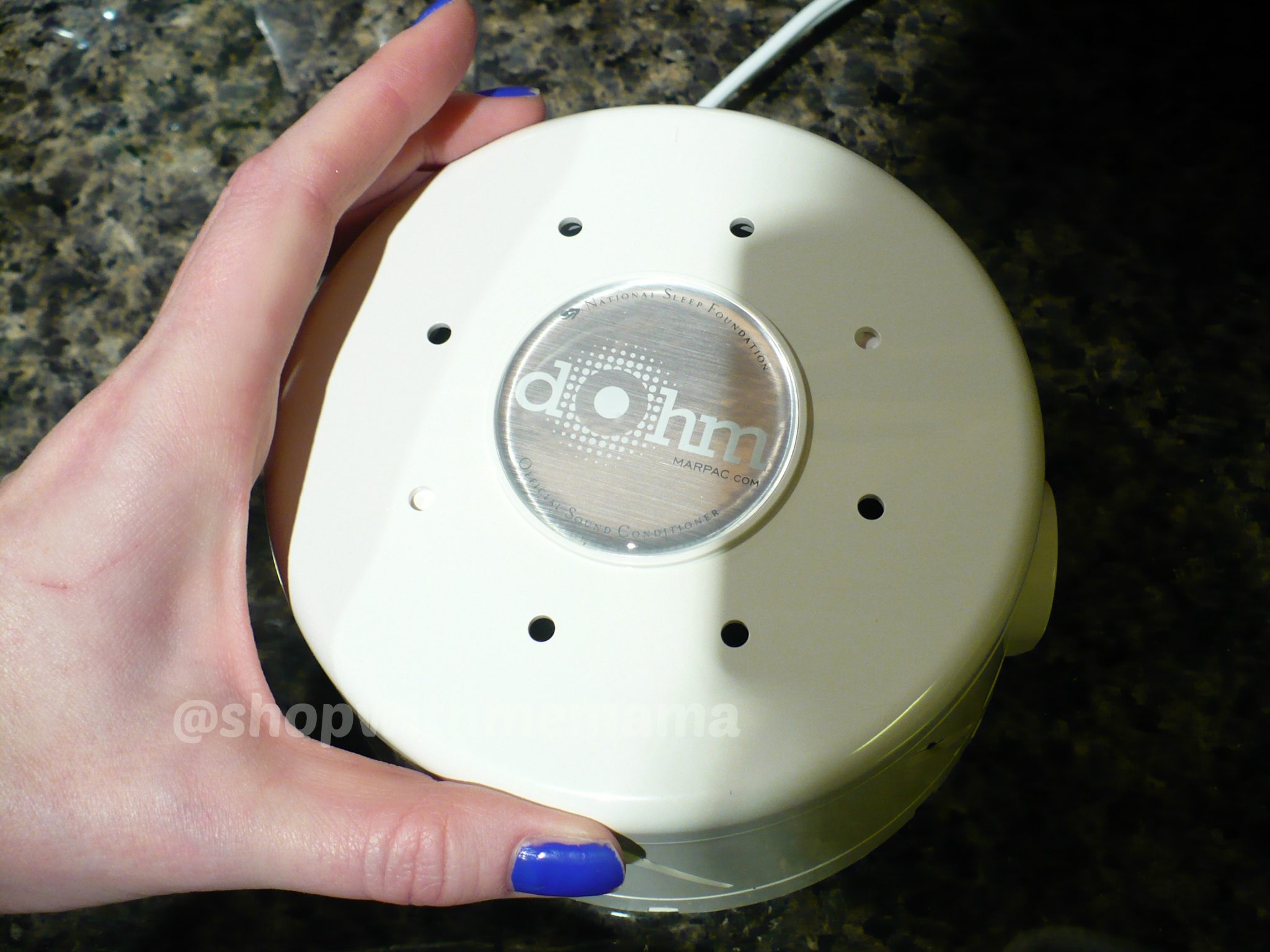 The Dohm uses electromechanical technology to create the natural sound of rushing air, unlike other white noise machines that work on a digital loop and cut off after a set period of time. The Dohm has little air holes all around it, allowing you to adjust and find the right level of white noise for you and your infant.
I like that it is also lightweight and I can easily bring it with me when I travel. Nothing is worse than sharing a hotel room with your whole family in ONE room and trying to get a baby to sleep!! This white noise machine allows the baby to fall asleep (and the kids!!) soundly. So if someone is a loud sleeper, this machine will help soften those sounds.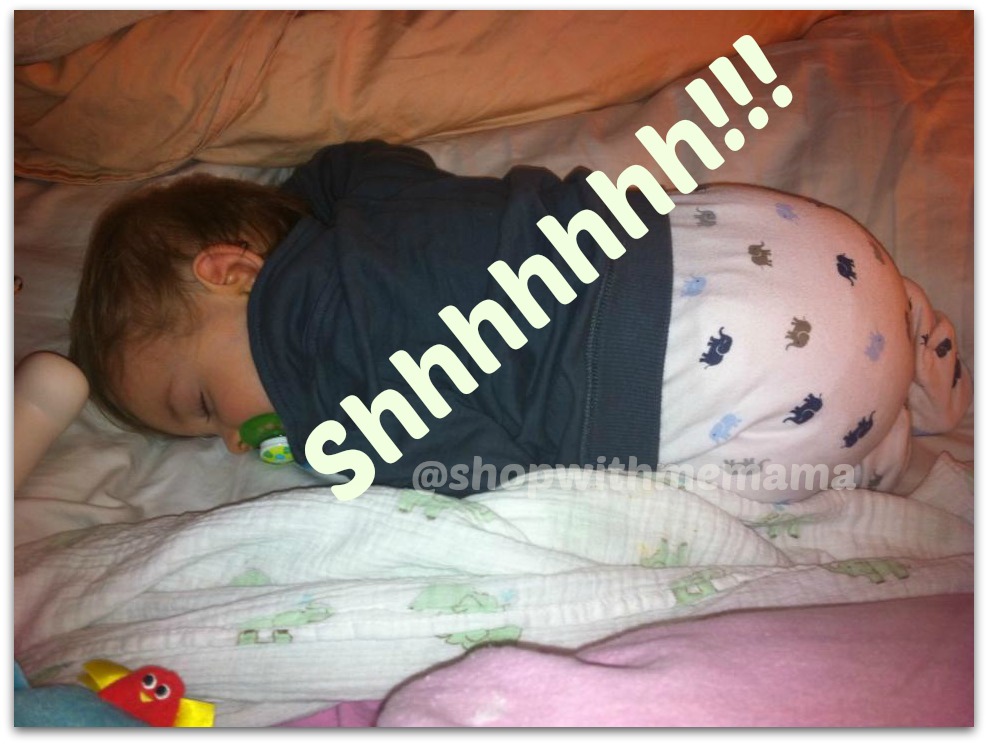 I always have slept with a sound machine, for years I have. I cannot fall asleep without noise, I must have it. So, this white noise sound conditioner is a huge hit in my room. Me and baby love it and it is perfect for us. Now that it is the holidays and things are a bit hectic, it is nice to go into my room, turn on the Dohmie and just zone out for a few minutes! It is a good refresher for a busy day! I call it 'ME TIME' 😉
The Dohmie came packaged up with a really cute "Buddy the Bee" storybook. So, I can read this cute book to my kids (baby is still a bit young) and then off to bed they go. The book is a nice touch with the white noise machine. I love that a charitable contribution is made for every Dohmie bundle sold!
Specifications
WEIGHT: 1.5 pounds
MATERIAL: ABS Plastic
COLOR: Bright White
ELECTRICAL: Normal Household Current
POWER CORD: 8 feet long
STANDARDS: UL Listed-U.S. & Canada
SIZE: 5 3/4″ base diameter: 3 1/4″ high
Buy
You can purchase the Dohmie online at http://www.marpac.com/. It retails for $59.99.
Feel free to connect with Marpac on Facebook, Twitter and Pinterest