*This post is brought to you by Dollar Tree. Opinions are mine.

I am so happy to have a Dollar Tree near us! We are frequent visitors there. Whenever I get a little bit of money to spend on the kids, we head over to the Dollar Tree. Why? Because the kids have SO much fun picking out anything they want, because everything is $1! It really is just about the thrill of the hunt for my kids!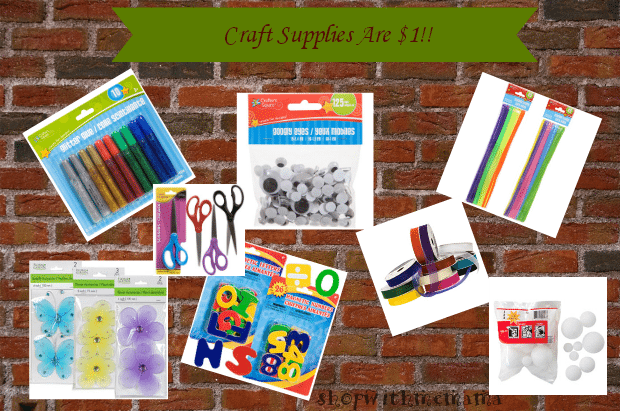 I do give them a limit, of about $25 each. They go crazy picking out things from toys to art supplies, books and more! The selection is always big and I love how they switch out their items/products on a regular basis. Every time I go in there, there is something new to look at. I love that!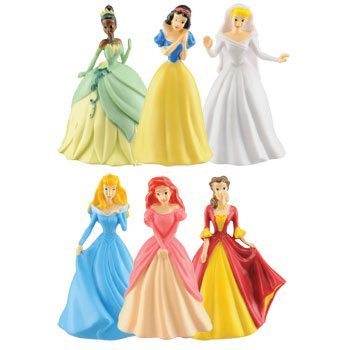 My favorite go-to place to buy holiday decorations? Crafting supplies? It is this place! We do lots of crafty things around here and so I try to always stock up on felt pens, paper, tape, glue sticks and more, so we can have a fun, crafty day together, anytime we want!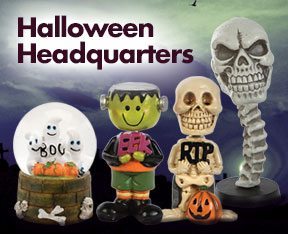 Every Dollar Store I have visited is always well  lit and clean. I can find items easily and I always find things I did not think I needed, but maybe just had to have instead!!! Such a fun store and I don't feel guilty leaving this store with bags of items/products, because everything is only $1 🙂
Some of the product departments you'll find at Dollar Tree include housewares, glassware, dinnerware, cleaning supplies, candy (HUGE selection of candy!!!), snacks, food, health and beauty, toys, gifts, gift bags and wrap, party supplies, stationery, craft supplies, teaching supplies, books, seasonal decor, and more! See, a HUGE selection awaits you!!!
Dollar Tree is a national company with thousands of stores conveniently located in shopping centers and malls in all 48 contiguous states. So, there is bound to be a Dollar Store near you too! And, yes, you can shop the Dollar Tree online too! I kind of just found this out.. this could be addicting!!!!! 
Need a little inspiration for a craft or school project? Well, you can visit Dollar Tree online and download craft and project sheets! You can also  take advantage of online exclusives and manufacturer closeouts, and get great ideas on their small business, teacher, non-profit/charities, craft, and wedding pages!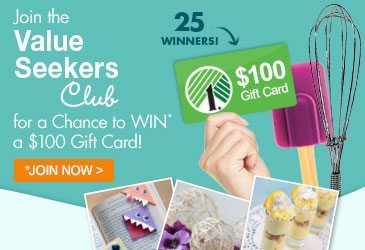 Join The Value Seekers Club!
You can join the Dollar Tree Value Seekers Club and be entered to win $100 Gift Card! It is free to join! Find out more about the Value Seekers Club!
Connect with The Dollar Tree on Twitter, Facebook and Pinterest!
Do you have a Dollar Tree near you? If you do, have you ever shopped there?