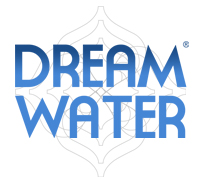 Do you have a hard time getting comfortable and falling asleep at night? I totally do. I use to not be like this, but since having kids, I simply cannot wind down easily at night, let alone actually fall asleep and stay asleep. I don't ever want to rely on pills to get me to sleep, so I suffer through it.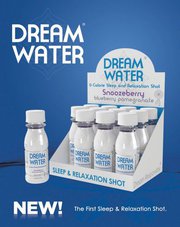 I was introduced to Dream Water and I was curious to see if it would work for me. I received two bottles to try out. The flavors are Lullaby Lemon and Snoozeberry and they have  zero calorie and no preservatives. They come in a convenient 2.5 oz. shot sized drink. The taste of both, reminded me of the Propel water, but maybe a tiny bit thicker. It tastes good! That was a pleasant surprise as I thought it would have some weird taste or after taste to it, but it did not. About 15 minutes to 20 minutes after drinking the Dream Water, I started to feel a bit relaxed, not neccessarily drowsy, just more relaxed, like I could lie down and just be comfy. Both nights I used the Dream Water, I feel I slept more soundly then when I don't use it. The next day I was not fuzzy or tired feeling. I can't say for sure if this truly was the reason behind me sleeping better, but I can't say it was not either. If I had more to try, maybe I could have done it for a week and would have more input for you.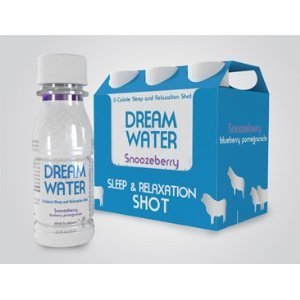 Beauty sleep is NOT a myth (according to a recent study, sleep-deprived people appear less attractive) – it can truly help to avoid dark circles, under eye bags, and a sunken complexion.
Ingredients:
Dream Water contains all natural sleep ingredients. Click on link to see.
How It Works: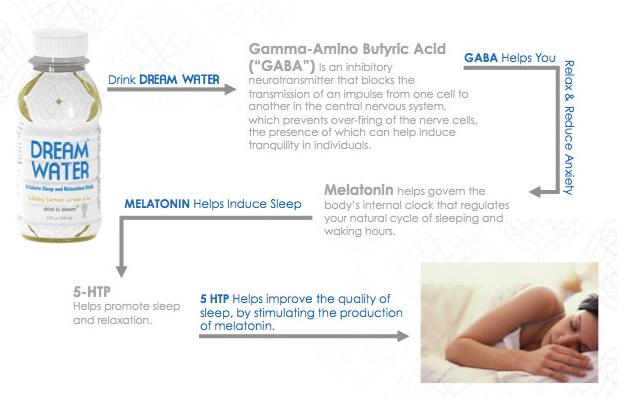 Please Read Directions for Use Before Consuming!
Buy It!
You can purchase the Dream Water online at http://www.drinkdreamwater.com/
Disclosure:
I was sent product to review. These are my own honest opinions and YOUR opinion may be different and that is okay…. Always do research on your own and visit the sponsors site to get all the details to make  a decision that is right for you… thanks!