*This is a partnered post. 

I wrote about Dropprice a little while back and if you have not read it, you should! Shame on you if you have not read it yet…
Dropprice is a way for moms to drop prices of quality kids products by sharing them with other moms! Dropprice empowers you to drop prices of kids and baby products with just a click! The price will continues dropping as more people click 'Drop The Price'.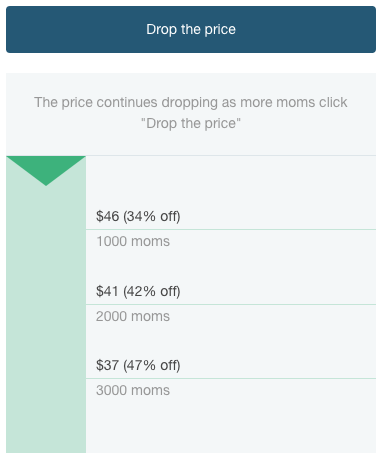 Every week, new promotions are launched and moms drop prices by sharing them on social media. See the chart above, to understand the power we have and how important it is to share with other moms!! Wow!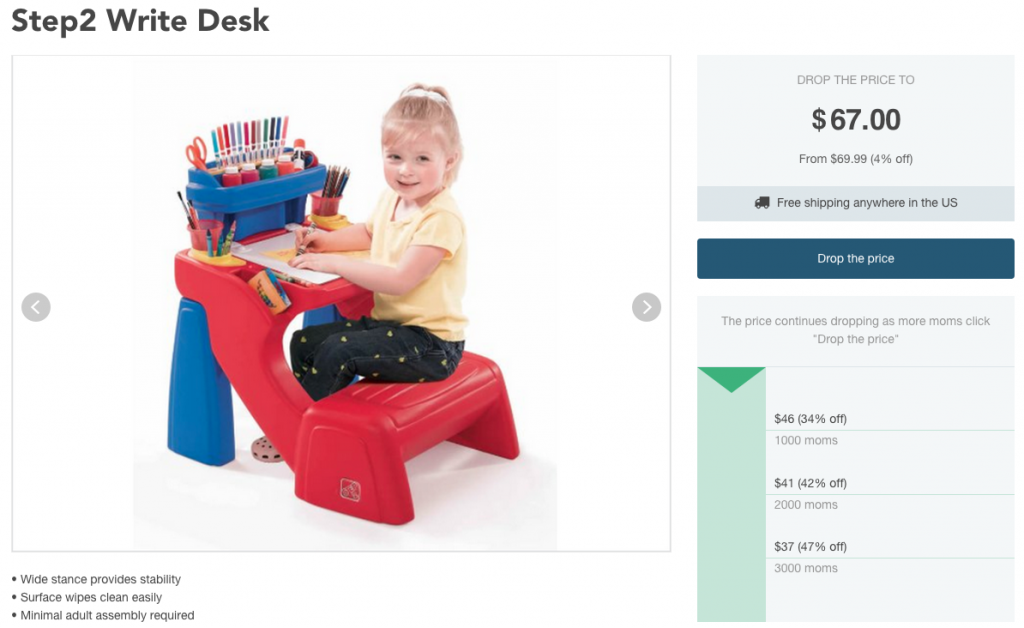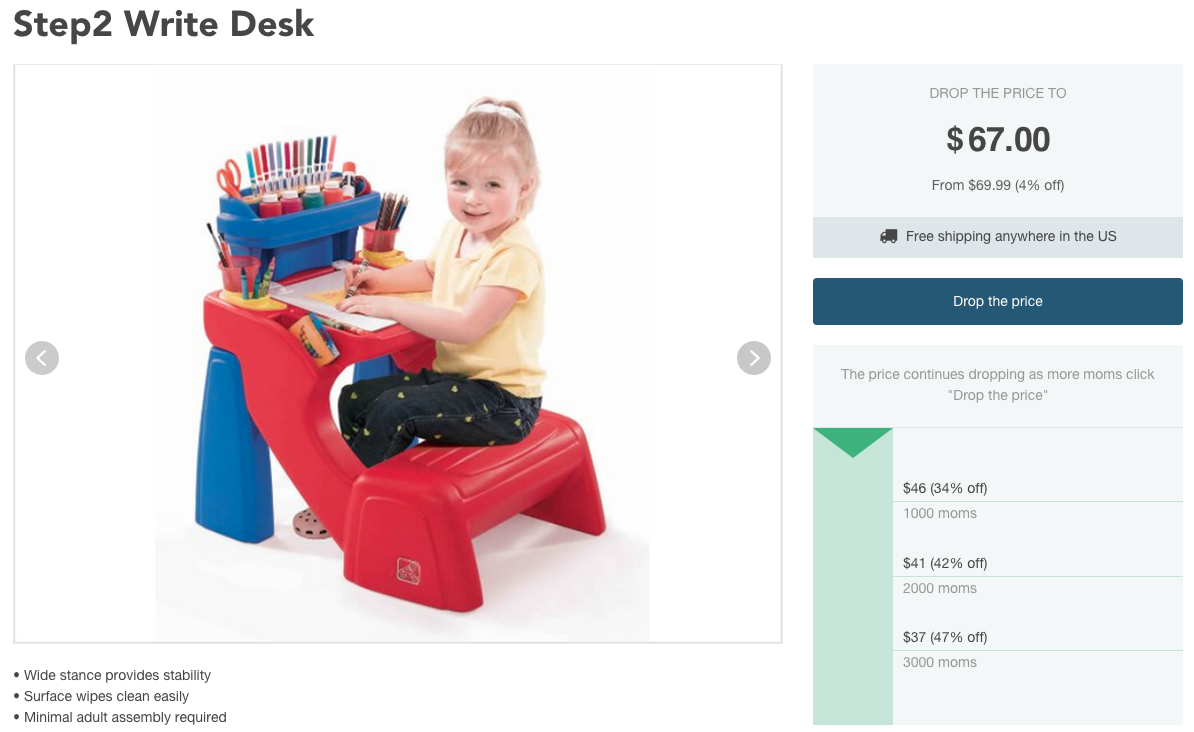 To give you a quick example, moms can go HERE and click 'Drop The Price' of the Step2 Write Desk. In today's promotion for the desk, it starts out at $69.99 and for each person that clicks, the price goes down. The price will continue to drop until it reaches $34.00 (a 51% savings!).
If you want, you can also chose to share on your social media pages to get more people to click 'drop the price' or you can just 'buy now' at the current price. When the price gets low, the products will usually sell out quickly, so be prepared to buy the product!
As an added bonus, every item on Dropprice ships for free! If you want to give this a try, and save a bunch of money, plus have fun with your friends, then click 'drop the price' below and be entered to win a $100 Target Gift Card! Just follow the instructions below!
Rules:
Ends on 7/15/2015
Must be 18 years or older to enter
Must be a US Resident to win