*Enjoy a Bug-Free Outdoors with The DynaTrap Insect Trap. It safely traps annoying insects so you can enjoy your time outside with family and friends! Product received, opinions are my own. This post does include my affiliate links.
Summertime is certainly a fun time for everyone. Outdoor picnics, water play fun in your backyard, playing outdoor sports with friends and family and much more!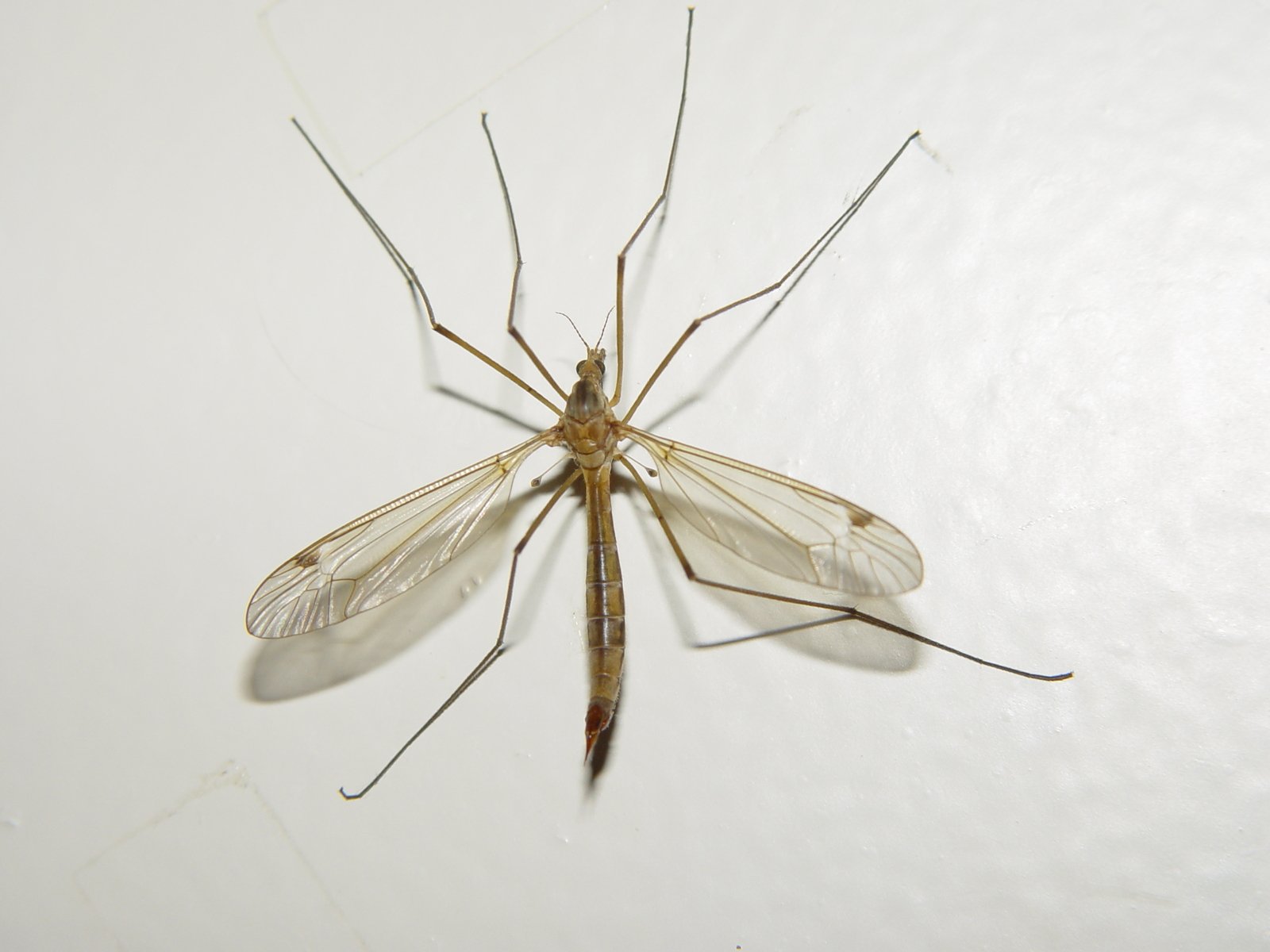 But, those horrid bugs sometimes make for not-so-fun times. Often times I find myself going back indoors because an annoying wasp, fly or bug irritates me so badly.  WHY should I have to miss the outdoors with my family, because of a dirty, filthy bug? Heck no!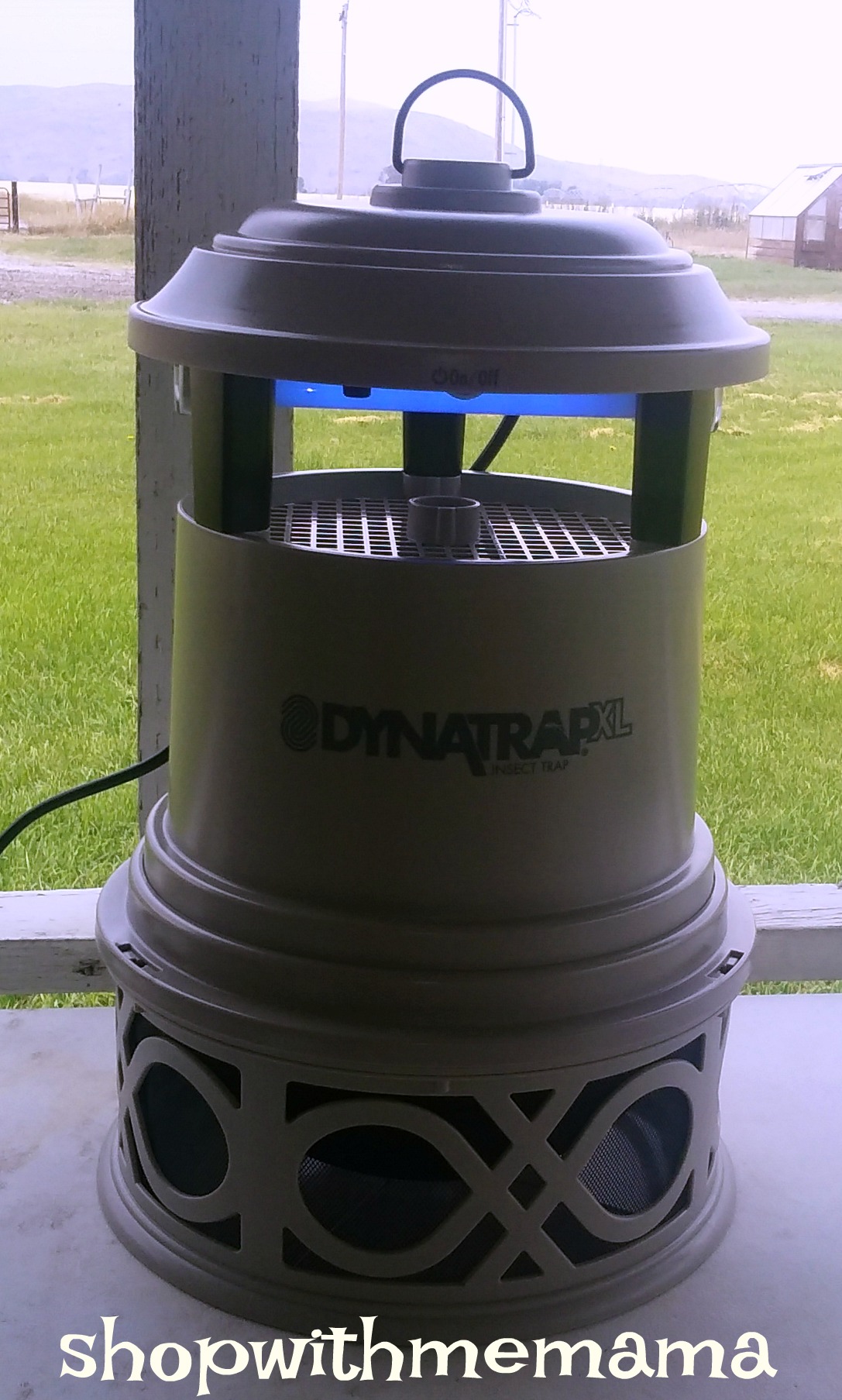 Enjoy a Bug-Free Outdoors with The DynaTrap Insect Trap
I received the DynaTrap DT2000XLP Sonata Series Insect Trap to review. It is simple to set up and soon I was trapping those horrid insects!
I love how easy it is to use! It is not loud when on and only lets out a soft humming sound which I find to be relaxing if I am around it to hear it. You can hang it (which eventually we will do on our deck) or you can set it on a table (which we are doing for the time being). Then plug it in! Easy!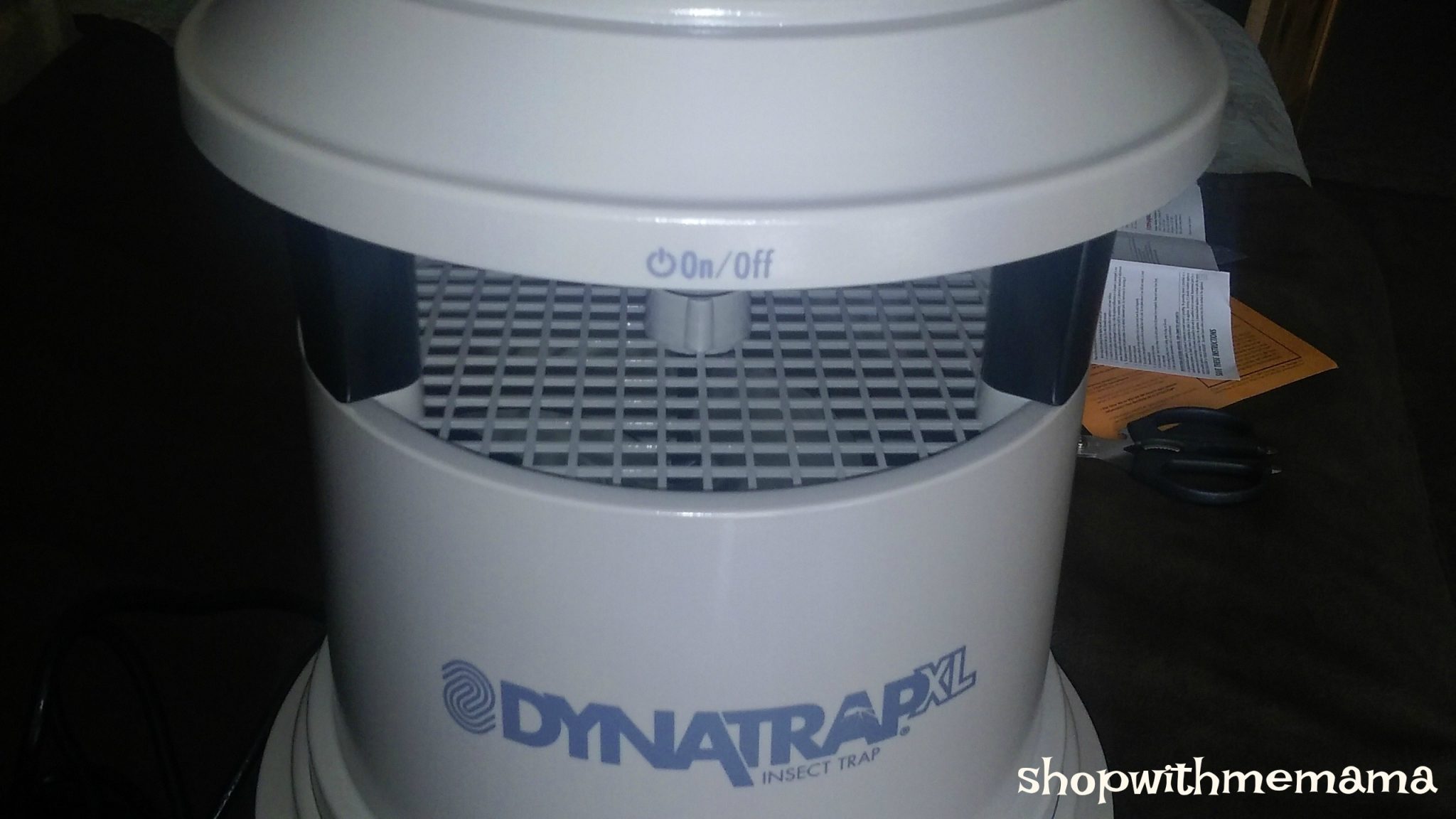 There are no loud zapping noises when it traps an insect. It attracts insects by its UV fluorescent bulb which generates a warm, light that attracts those pesky insects. Then, a second lure is the exclusive Ti02 titanium dioxide-coated surface which produces CO2 (the same gas we emit when we exhale) that is irresistible to mosquitoes! Third, a powerful yet whisper-quiet vacuum fan sucks those insects into the retaining cage where they will dehydrate and die!
This is not a tiny insect trapper, it is pretty large and I love the capacity it has to collect tons of insects before you have to worry about cleaning it out. It also is really nice looking and goes great with my outside decor!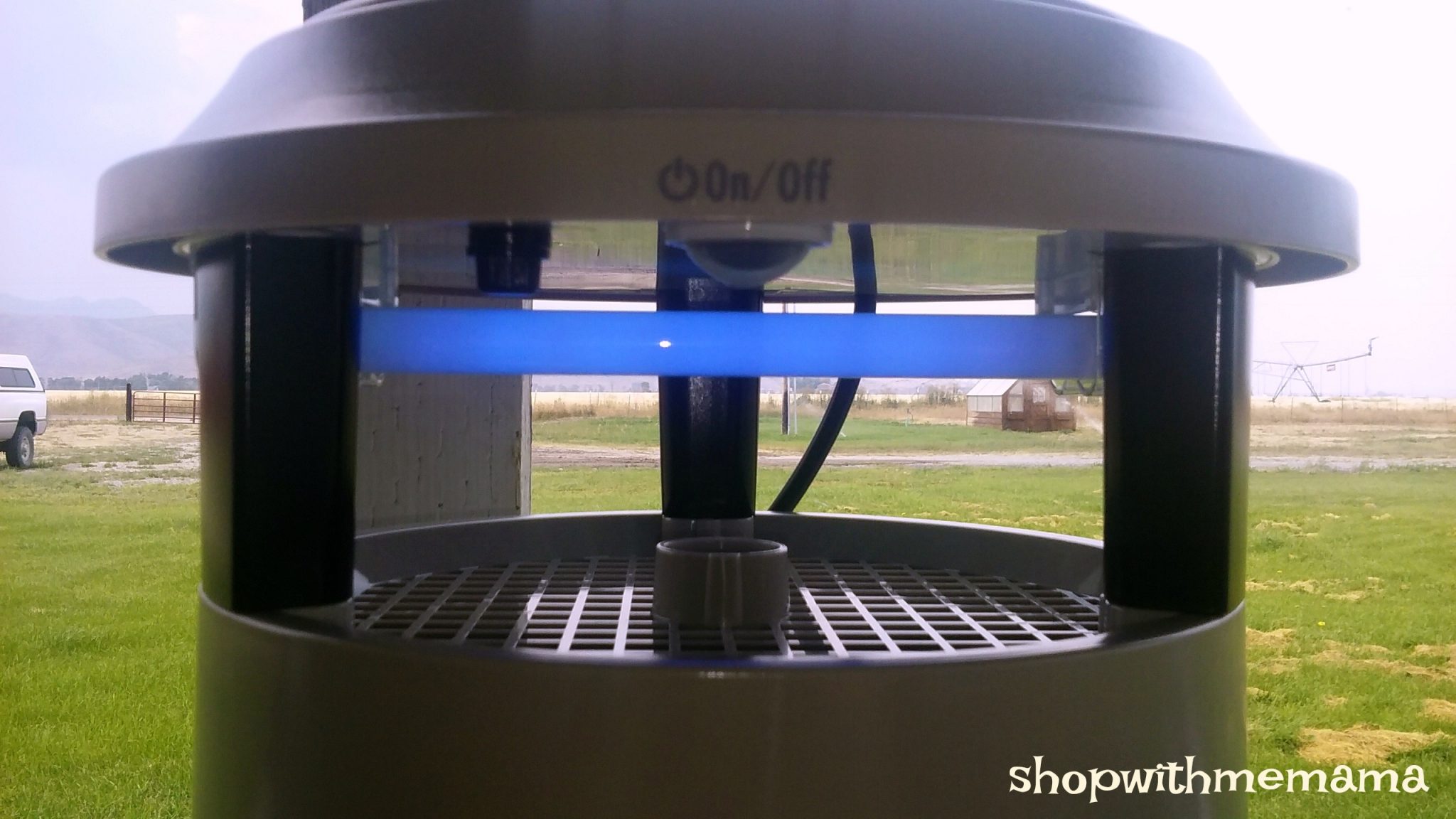 Features Worth Mentioning:
Protects up to 1 Acre.
Durable, all-weather construction.
Pesticide and odor free.
Whisper quiet operation.
No zapping or buzzing. No expensive attractant or propane required.
Easy to set up
What Kind Of Bugs Will It Trap?
This DynaTrap Insect Trap attracts and kills mosquitoes and other flying insects across 1 Acre. Attract, trap and kill flying insects including mosquitoes, biting flies, Asian beetles, wasps, hornets, yellow jackets, moths, stink bugs and more!
Now, I can sit outdoors and watch my kids play and not be bothered by those horrid insects that I so desperately hate! This is a wonderful insect trap and I don't have to worry about my kids getting harmed by being around it. Safe and it does a good job at getting rid of those pesky insects.
Buy
You can purchase a DynaTrap Insect Trap online at Amazon.com or online at dynatrap.com!
Win
One person is going to win a DynaTrap DT2000XLP Sonata Series Insect Trap of their very own! Yay!
Rules
The contest is open to US 18+. Giveaway will end on August 29, 2017, at 11:59 PM MT. The winner will have 48 hours to confirm their win after I email them, or a new winner will be chosen. I am not responsible for lost or stolen mail.