*This is a sponsored posts. Opinions and experiences are my own.
I have been using F-Secure Freedome for a little bit now and I can't tell you how happy and content I am with it. I did a post about F-Secure Freedome about a month ago and you can read that if you have not yet. F-Secure Freedome Keeps Me Safe Online!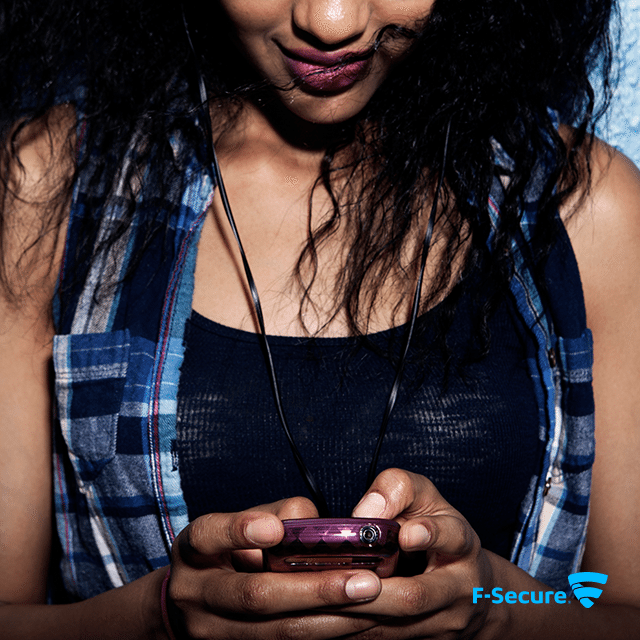 Being online can be scary! There is SO much going on. F-Secure Freedome is a powerful, online privacy and security app. It helps keep those scary things from invading my internet space! I feel more safe when I use Freedome.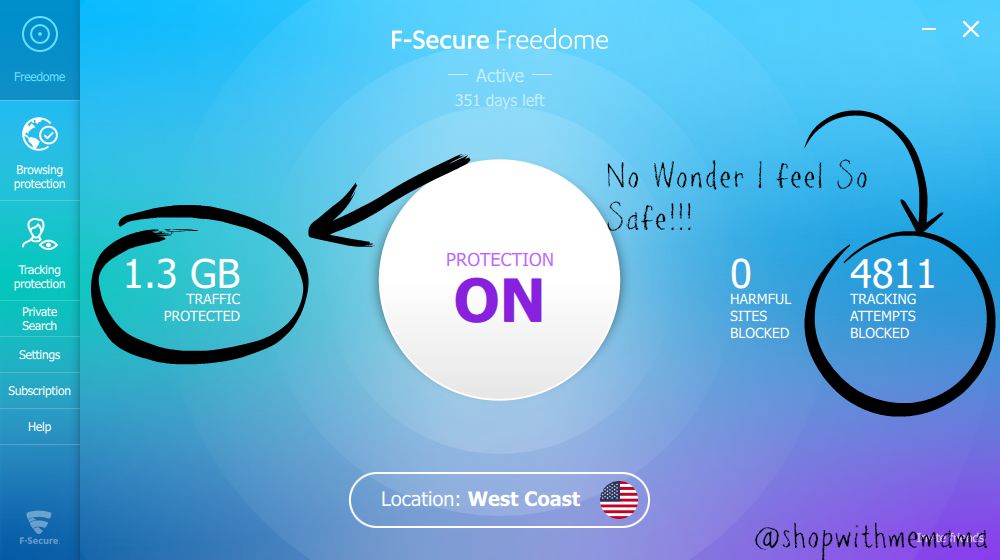 F-Secure Freedome is so simple to install. It is even easier to turn off or on. I said in my post earlier, that F-Secure Freedome does not like Pinterest (or vice versa :)), so I have to turn off F-Secure Freedome, when using Pinterest. This is the only time I do turn off Freedome, otherwise it is left on, always. But other than that, everything is just great with this security and privacy app.
As you can see, with the above picture, F-Secure has saved me from some crazy stuff! I feel so protected and much safer online now, than I ever have before. That is saying a lot!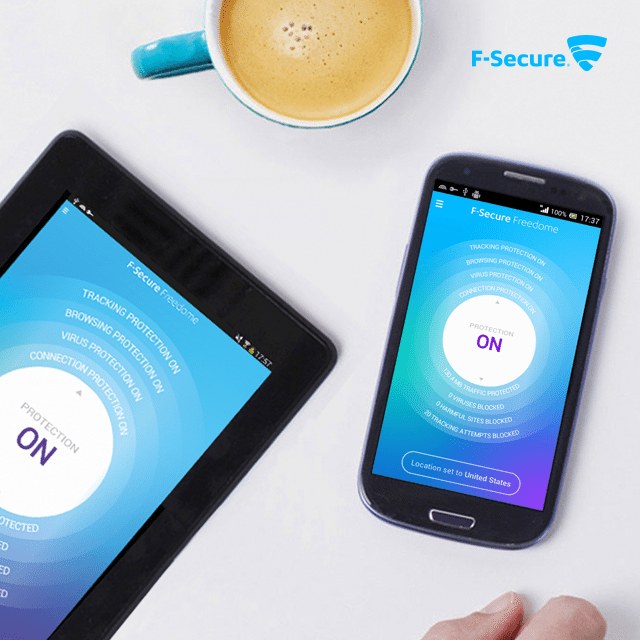 What Does F-Secure Freedome Do Again???
With Freedome, you can protect yourself. This privacy and security app allows you to take a deep breath and be free!
There are so many wonderful features
Private & protected. Hackers can't steal your stuff and annoying advertisers can't track you.
Wi-Fi Security: Connect to any hotspot, public or private and surf carefree without exposing your traffic
Remove geo-blocking: Access geo-restricted content by changing your virtual location.
Elegant simplicity: Control your online privacy and security with the push of a button
What Platforms Support Freedome?
Windows 7 or later
OS X 10.9 or later
Android 4.0.3 or later
iOS 7 or later
Kindle Fire OS
Get F-Secure Freedome FREE for 3 Months!!
Yes, you can try out F-Secure Freedome FREE for 3 months! Here is your code to use:  cttpc3 
Get Your Online Freedome!
Buy Freedome Now And Protect Your Privacy! Starting From $35.99! Go!
Get Social
You can connect with Freedome on Twitter, Facebook and YouTube!
What Are Your Thoughts On F-Secure Freedome?