Fall is nearly here and it is time to update your skincare for the cold and dry months that lie ahead! I have a list of some amazing fall face mask must-haves for you in this blog post! From a yummy scented pumpkin spice facial cleanser to a cinnamon clay mask and more! Everything to keep your beautiful face moisturized, clean, and SOFT!
You know the feeling. Out of nowhere, you feel a tightness in your skin and itchiness on your face that just won't go away. It feels like it's never going to end! Unfortunately, this is one of those times where you can't ignore it – fall has arrived and it's time for a seasonal change-up. That means less makeup, more moisturizer, and yes, even some new face masks! So, if you are looking for a pick-me-up this fall, look no further then below!
*This post includes my affiliate links
Fall Face Must-Haves!
Fall face masks and cleansers are an easy way to get that moisture back into your skin without having to give up on makeup or time spent outdoors. Here are some of our favorite fall skincare products for you to try this season!
MyChelle Dermaceuticals' Creamy Pumpkin Cleanser
Pumpkin is a key ingredient for skincare this fall! Did you know pumpkin is packed with fruit enzymes and alpha hydroxy acids (AHAs) which help increase cell turnover to promote brighter, smoother skin? It also contains antioxidants like Vitamin A and Vitamin C that soften and soothe skin while boosting collagen production to prevent signs of aging!
For that reason, we're obsessed with MyChelle Dermaceuticals' Creamy Pumpkin Cleanser that gently washes away surface impurities while restoring skin's moisture balance. Vitamins and exfoliating enzymes from Pumpkin Fruit and Hydrating Sea Algae refine and smooth complexion.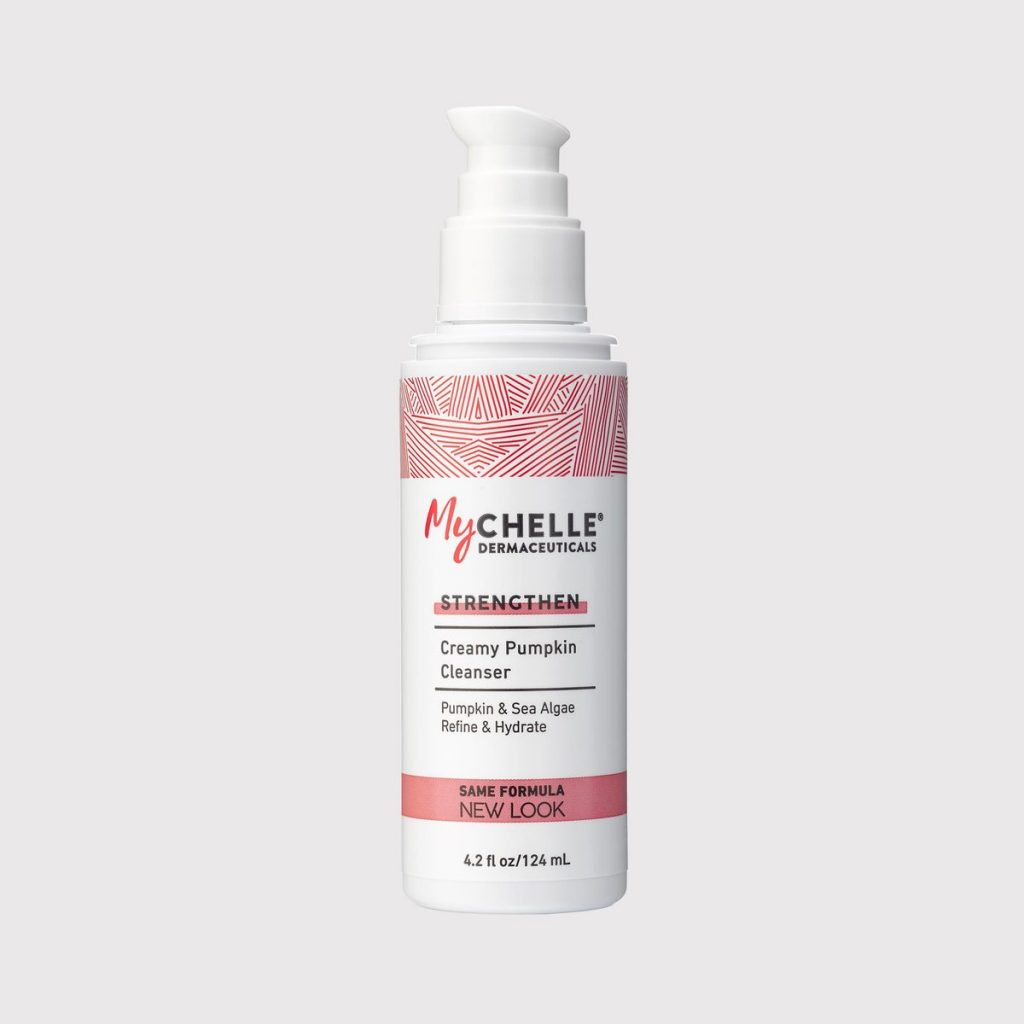 7th Heaven's Intense Cinnamon Clay Mask
7th Heaven's NEW Intense Cinnamon Clay Mask helps get rid of excess oils to keep pesky blemishes away. It features pressed cinnamon, crushed dead sea salt, and collected natural clay! It's also vegan, cruelty-free, and free of all toxins.
This rich, hydrating clay mask can be used weekly and is formulated with cinnamon to exfoliate and brighten skin. Treat your tired skin to a deep pore cleanse with a creamy, natural clay face mask that leaves for a smooth, refreshed complexion. Draws out excess oils and refines pores. Keeps skin super clean and less prone to blemishes. Best for normal and combo skin types. Available at Walmart stores nationwide in single sachet packets! You can purchase it online at Walmart.com or on Amazon.com.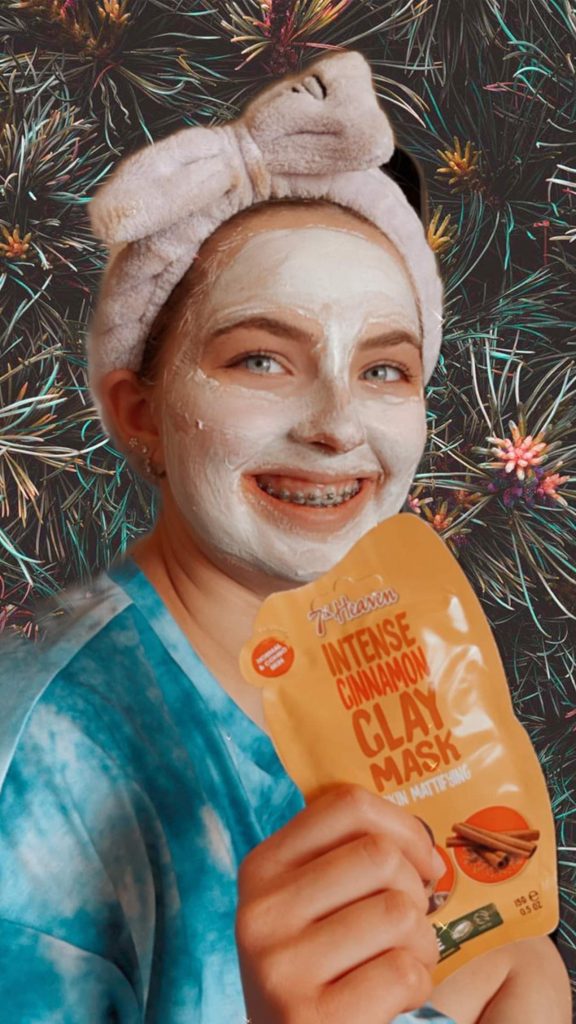 Earth Kiss Face Masks
Earth Kiss, which has been a reputable skincare line in the U.K. for years is finally making its debut in the U.S.!! This brand offers an amazing range of vegan, certified organic face masks designed to maximize the health and vitality of your skin, body, and soul. Grounded in nature and educated by the original alchemist, Mother Earth herself, the Earth Kiss story isn't merely about their 100% vegan, eco-ethical, cruelty-free skincare solutions…or their holistic approach, ethical standards, and complete absence of GMOs.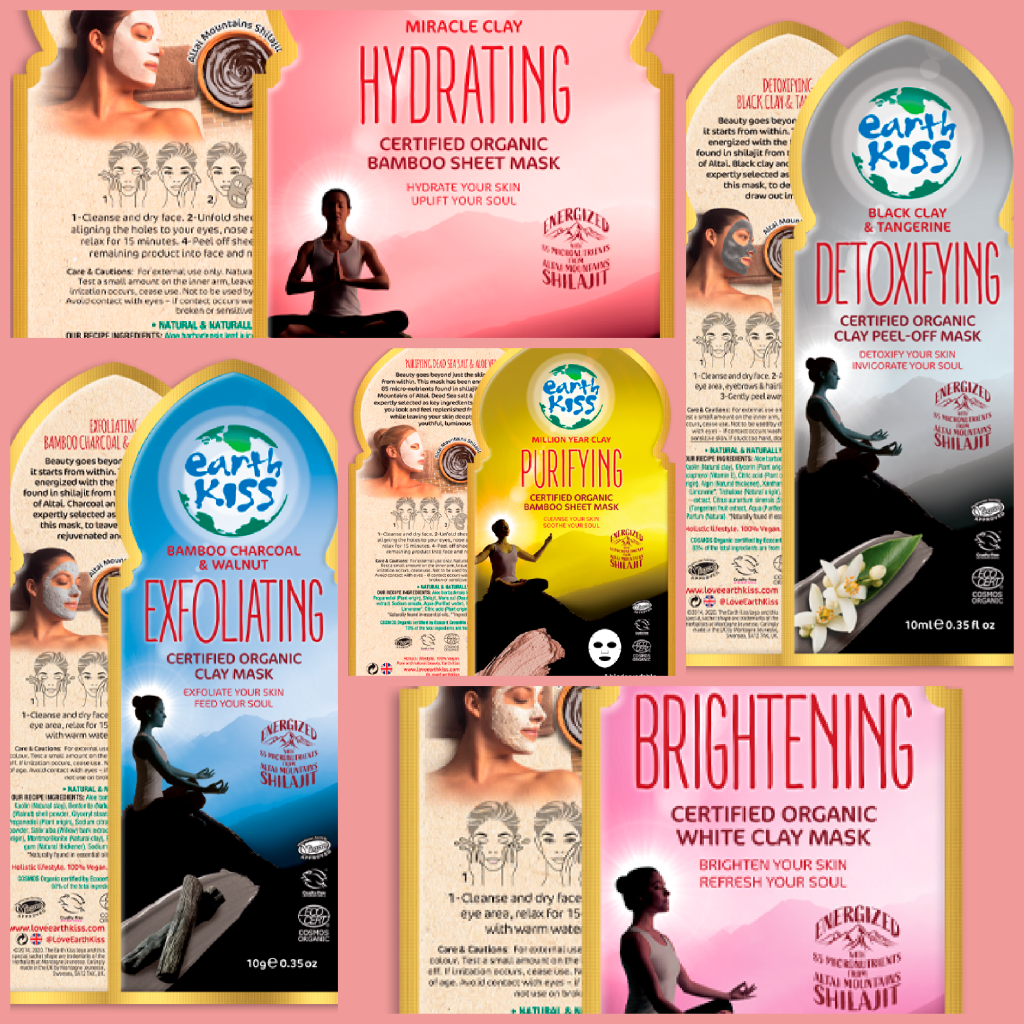 It's about so much more! Essential nutrients, herbs, flowers, and minerals comprise their Inspiration Range which consists of 5 new masks: Exfoliating (bamboo, charcoal & walnut), Brightening (white clay & aloe vera), Hydrating (miracle clay), Purifying (million-year clay), and Detoxifying (black clay & tangerine). You can purchase them on Amazon.com or on their website.
Pumpkin Spice Facial Jelly Cleanser
Say goodbye to skin concerns such as acne, breakouts, skin inflammation & enlarged pores. This pumpkin spice facial jelly cleanser removes nasties from the skin that have the potential to lead to bad skin. This Pumpkin Spice Facial Jelly Cleanser gently removes all traces of makeup, excess oils, and impurities leaving your skin looking and feeling clean and so soft.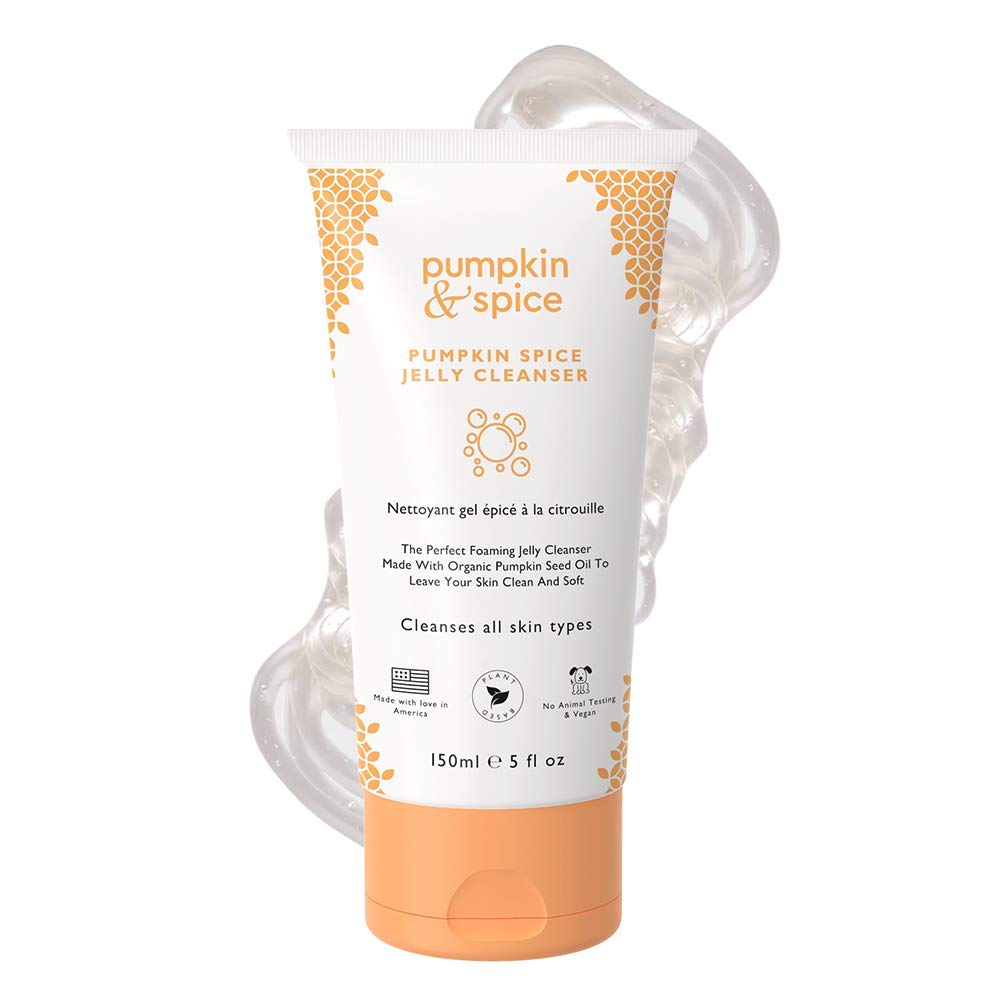 It is great for all skin types. Rich in vitamin A and C, zinc, and antioxidants. Anti-irritant and anti-inflammatory properties to keep skin soft and hydrated. Made using only the best and most natural ingredients, including pumpkin seed oil. This is lightly scented with a delicious pumpkin spice fragrance. This light scent dissipates after the product is applied but you will feel like it's fall no matter what time of year it is!
Win!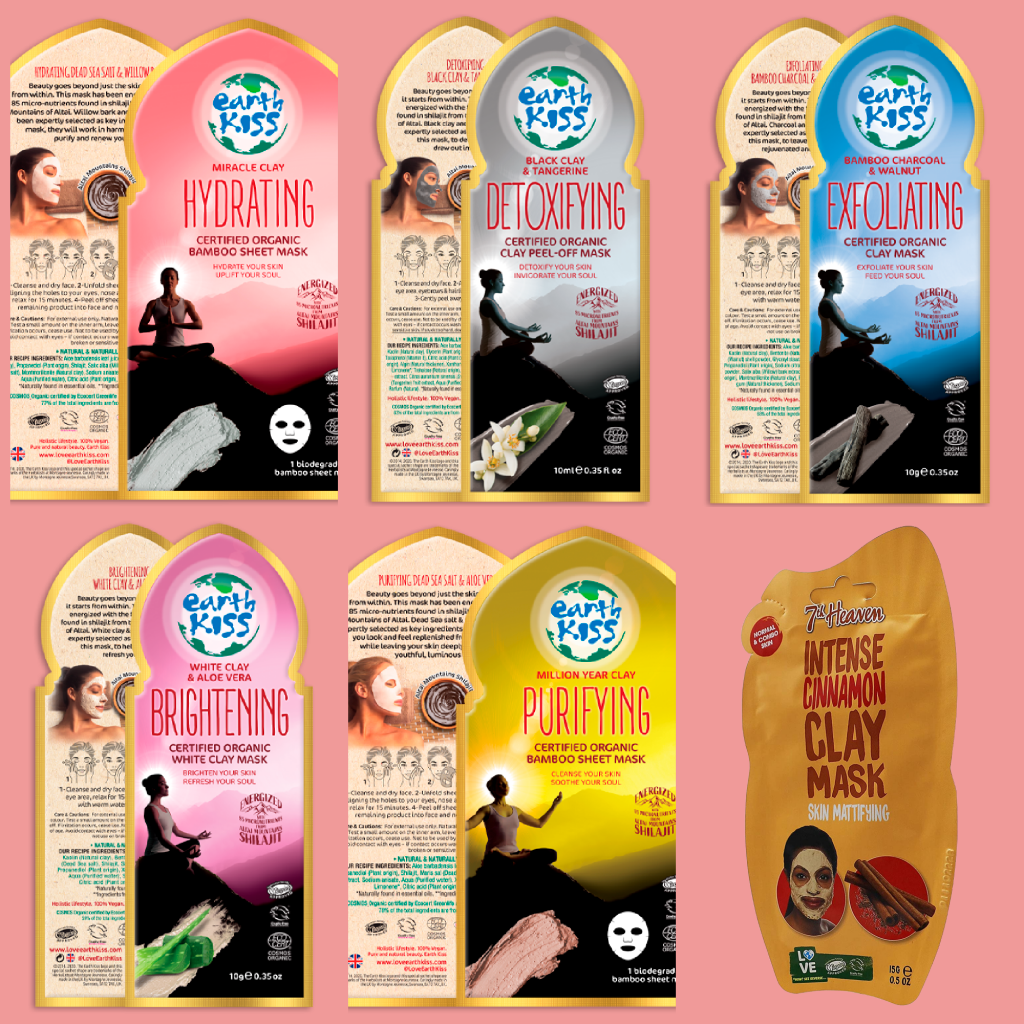 One lucky person is going to win 3 Intense Cinnamon Mud Masks and a set (5) of Earth Kiss Inspiration Masks! Yay!
Rules
The contest is open to US residents ages 18+. This giveaway will end on October 5, 2021, at 11:59 pm MT. The winner will have only 48 hours to claim their win or a new winner will be selected. I am NOT responsible for lost or stolen mail (DUH!).
Fall is the perfect time to refresh your skin with a face mask. What are some of your favorite face masks? Share them in the comments below!