*Fisher-Price's All-New SnugaBear Swing. This post is sponsored by Lunchbox. This post includes my affiliate links.
Oh, how I absolutely love having another little one in my home!! My other two kids are growing soooo fast and it makes me so sad! So having a baby in my home again takes that sadness away… a little bit!
Fisher-Price's All-New SnugaBear Swing!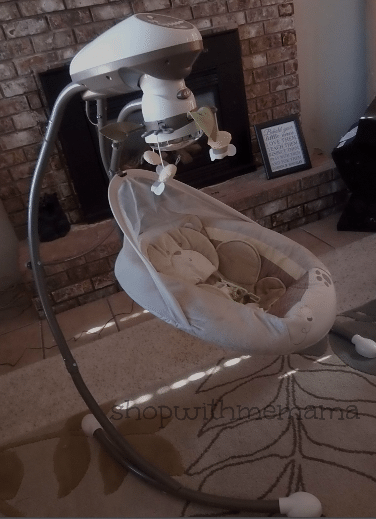 Now, my baby has been VERY fussy and colicky for the first 4 1/2 months of his little life. It has been very hard on both of us. Now that he is 6 months old, he is starting to get much better (yay!!) but he still has those really fussy days (just had one yesterday, sigh..). So, having a good swing to put him in, so mommy can take a break, is a good thing!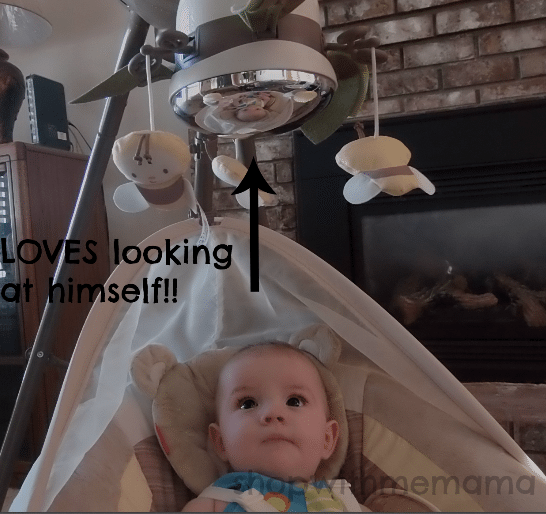 I received a very comfy, cute and entertaining swing from Fisher-Price, to review and for my baby boy to check out! We received the all-new Fisher-Price SnugaBear Swing and my son absolutely loves it. No lie.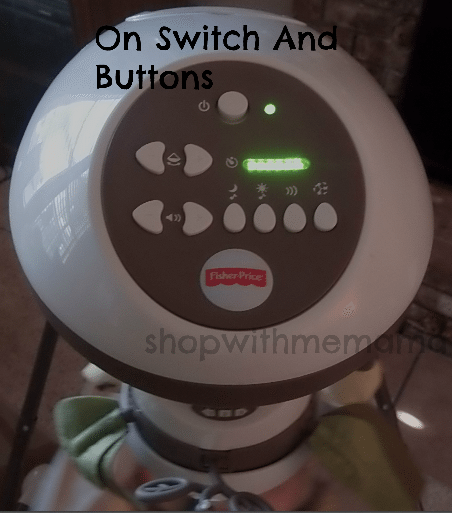 He is in fact, nestled inside of this swing, as I type this. This is where he goes when this mama works on her blog. He loves the little mirror above him, on the mobile. When the mobile spins, the mirror shows different things from reflections, and he loves that! He also loves to look at the cute little bees that are 'buzzing' above him on the mobile!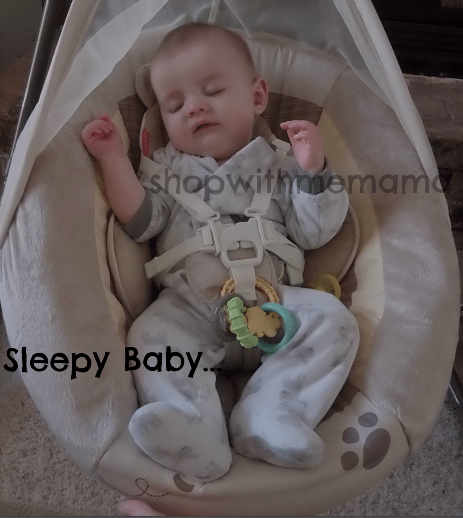 The seat is very very soft and cushy. Heck, I want to lie in it and relax!! It is so soft and nice feeling. The straps to keep baby safe and in the seat are great. They are very easy to snap on him and they have the shoulder and waist straps that lock the baby in safely. I can use one hand to undo the straps and that is nice.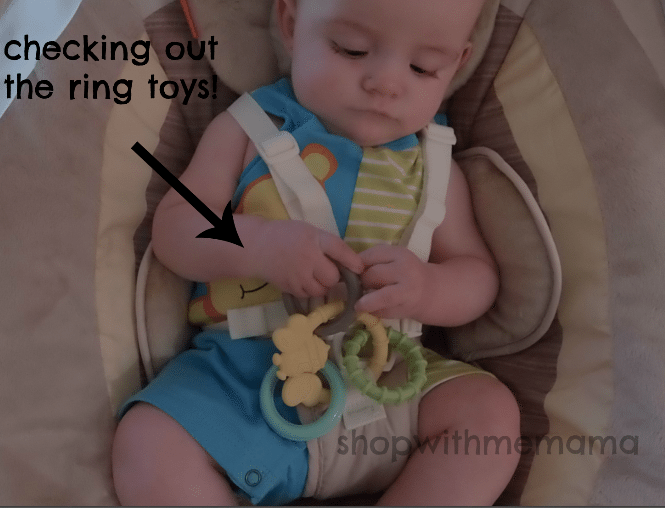 The music is NOT annoying like some swings. It is fun music. The daytime music is upbeat and cute and the nighttime music is softer and perfect for making baby sleepy.
Right now I have it on the daytime music and he is just swinging away listening to it! So adorable! This swing also has some cute little rings attached to it, so baby can grab them and play with them! They also come off too, for floor time play.
When you turn this on, you can adjust the setting on how big/fast you want the swing to go. I always have it on the fast one because my baby loves to move!
This swing comes with a cord so that you can keep it plugged in and not use up batteries. I ALWAYS use the cord as I hate having to replace batteries in something, especially when my baby uses it ALL the time.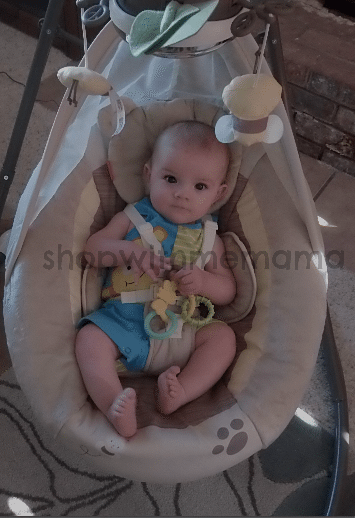 The SnugaBear Swing also folds up nicely and can be stored. It is not very heavy, so that is nice too. The design of this swing is great for a boy or a girl and is just too cute with the bee and bear theme!! I love the little 'net' above baby's head to complete this cute theme/look!
My hubby put this swing together, and it took him no time at all. I think I would say about 20 minutes tops? He needed his screwdriver and that is it.
The SnugaBear Has Many Features:
Deluxe, rich soft goods including micro plush boa that will embrace baby in luxurious softness
16 songs and 2 sound effects
Plush Bear friend tethered to buckle
6 speeds
2 position recline
Machine wash seat pad
AC adapter option to save on batteries
We are just very pleased with this swing and I know my baby will be using it for a while, he just loves it!
Buy
You can purchase this wonderful baby swing, online at Amazon.com.