Since adopting a few kittens during the summer, our lives have changed a bit! We are now a family with cats and we could not be any happier about our little cats! They are all so cute, and each one is so different from the others! They also love playing with fun cat toys and are enjoying the Friskies Pull 'n Play Cat Toy I recently bought for them.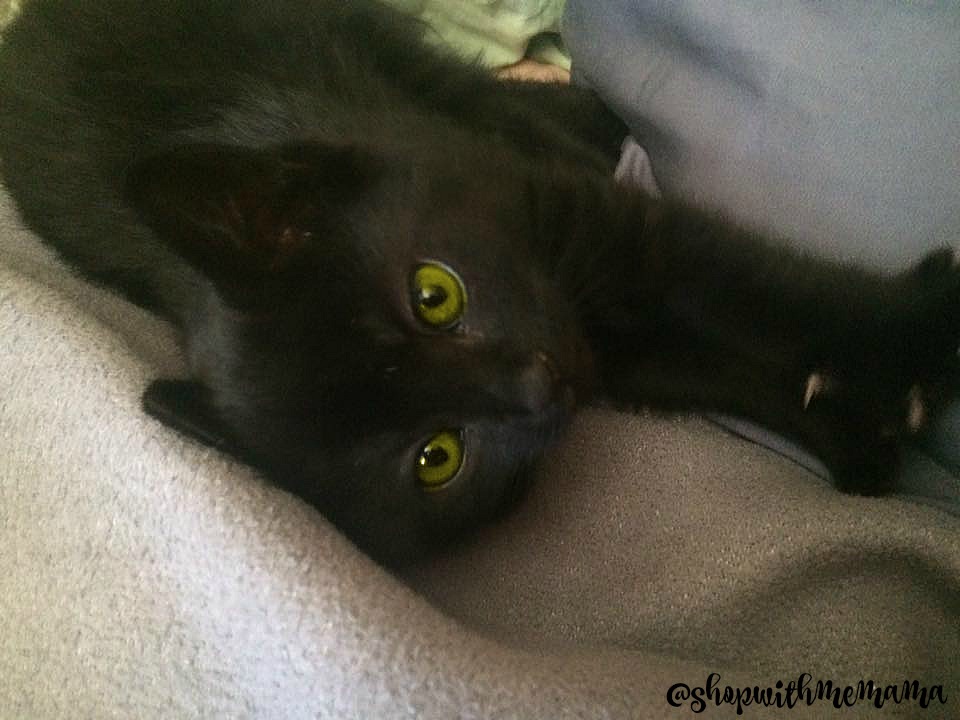 It is fun finding out what their personalities are. We have a mama cat, she is all black with a little patch of white under her chin, then we have an all-black short-haired kitten, gray long-haired kitten, and a little gray stripped short-haired kitten. They are all so sweet!
Friskies Pull 'n Play Cat Toy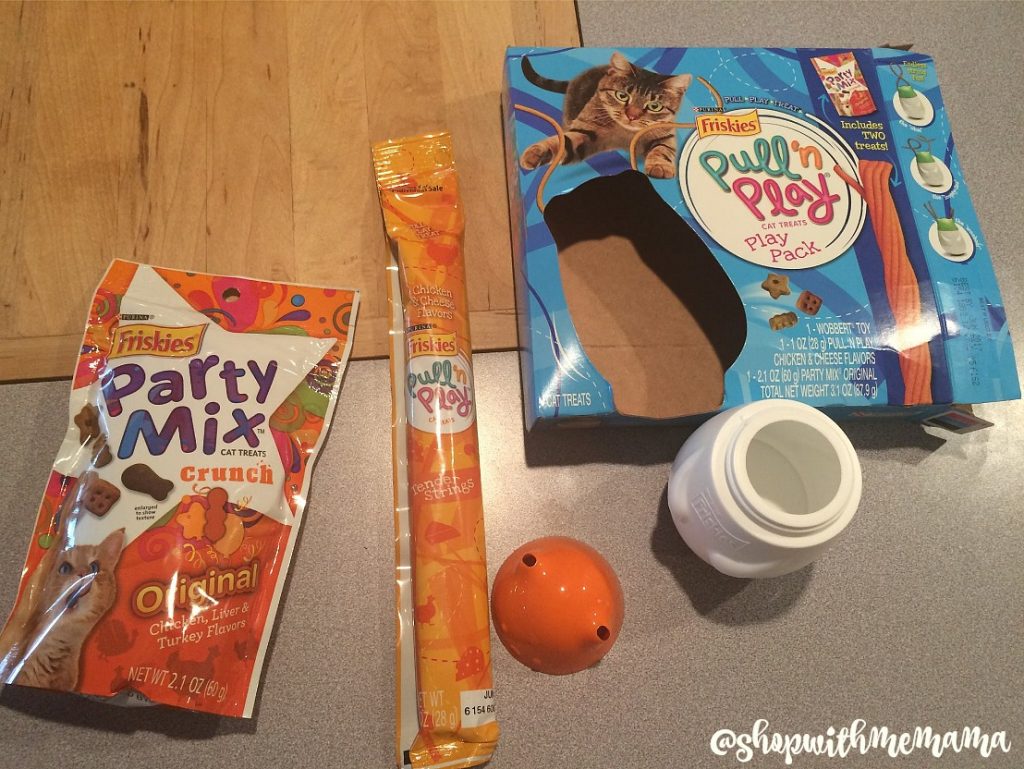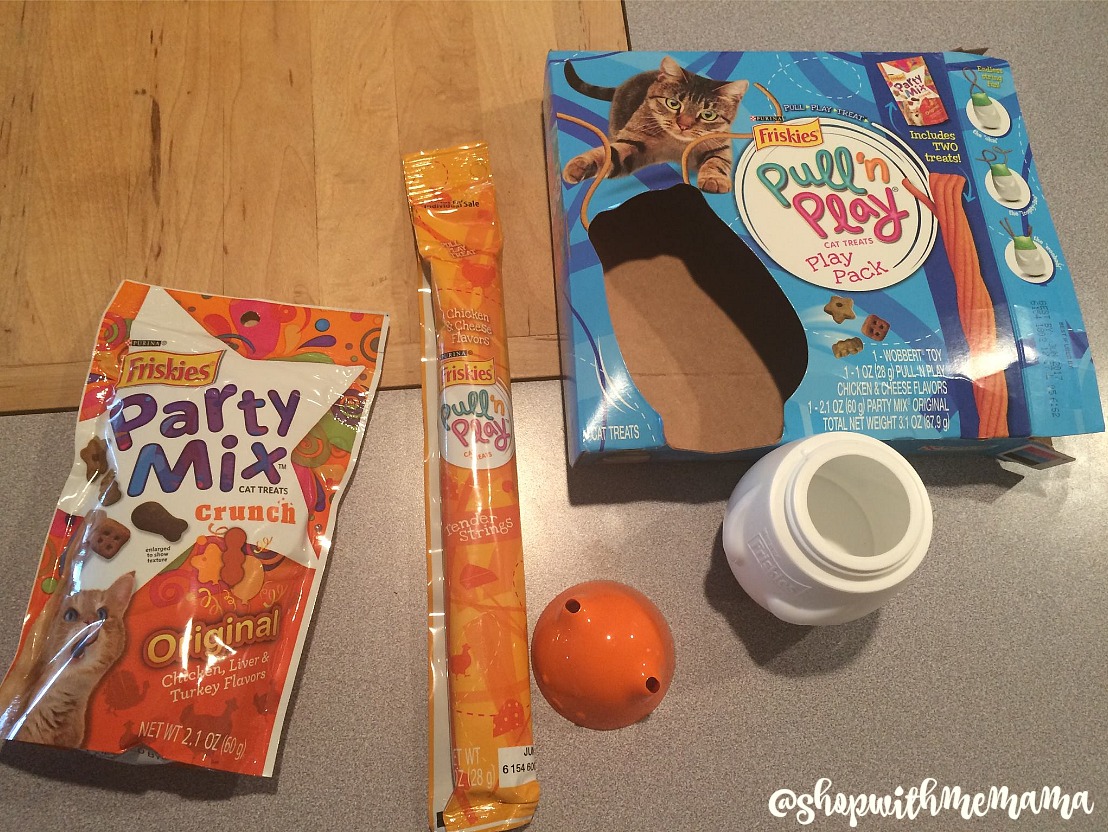 Our kittens LOVE to play and when I introduced them to the Purina® Friskies® Pull 'n Playtoy, they absolutely could not get enough of it! It was hilarious! The Pull N Play Wobbert and Ropes (which come in Chicken & Cheese, Salmon & Shrimp, and Tuna & Crab) are a fun way to interact with your cat and keep their mind engaged during treat time!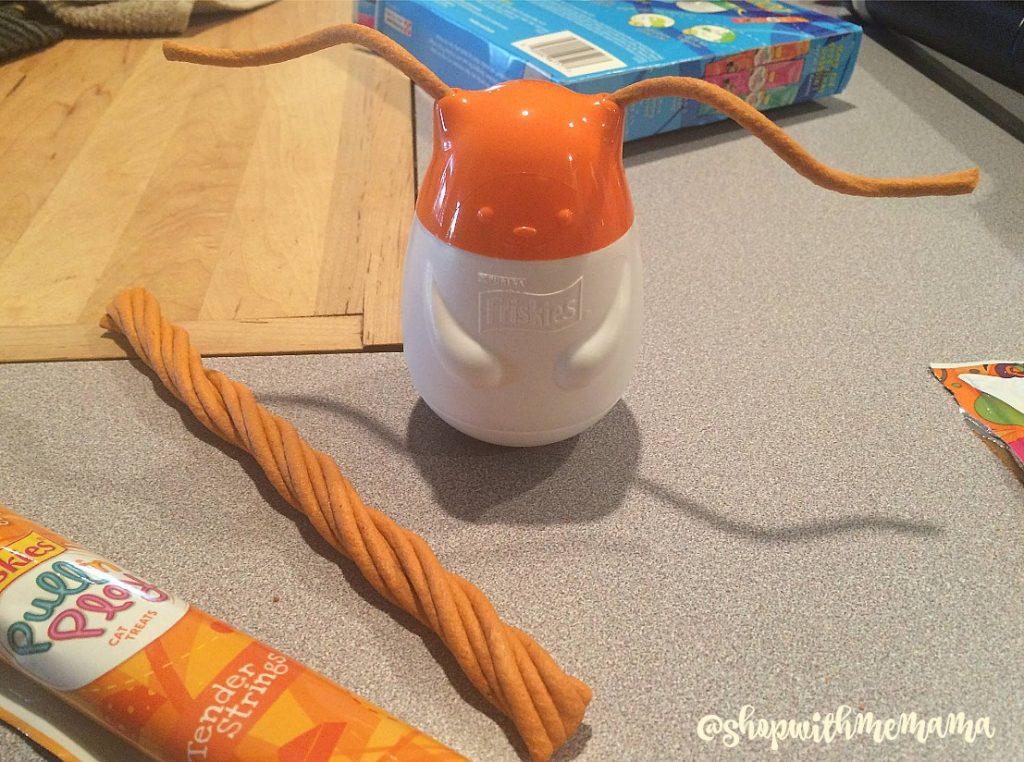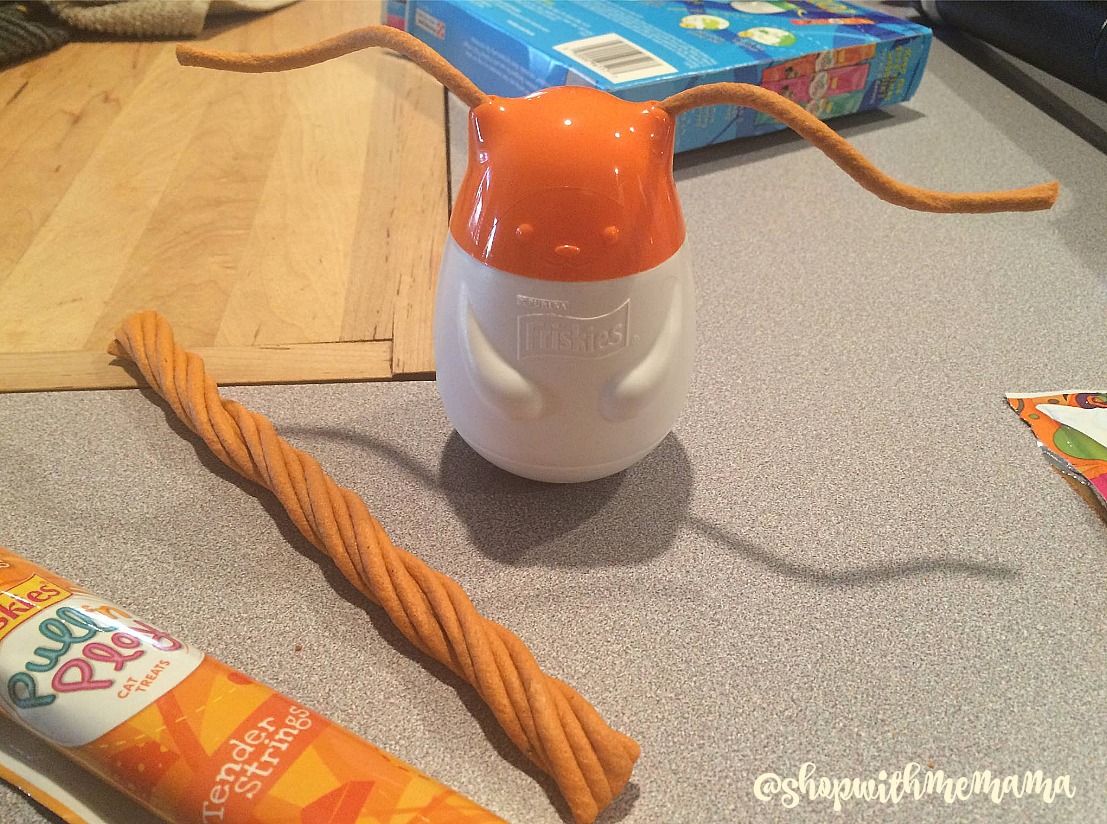 Our cats are now outdoor cats. Since growing up a bit, they are now able to be outdoors with no issues. They jump, run and play all day long and when it is time for treats, they love interacting with the Friskies Pull 'n Playtoy.
We put little treats inside of the toy and watch as the cats go crazy, pawing at it and trying to get the Friskies treats to come out of the little hole on the side of the toy. With some determination, our cats were able to get those treats to come out and they were able to nibble them up!
Another fun thing to do is put the tender edible strings in through the toys 'hear/ear' part and watch as our cats pulled and tugged on the rope treats, trying to get them loose! So cute! Watching our cats try to get the treats out of Wobbert the wobble is hilarious! Fun playtime for your cats!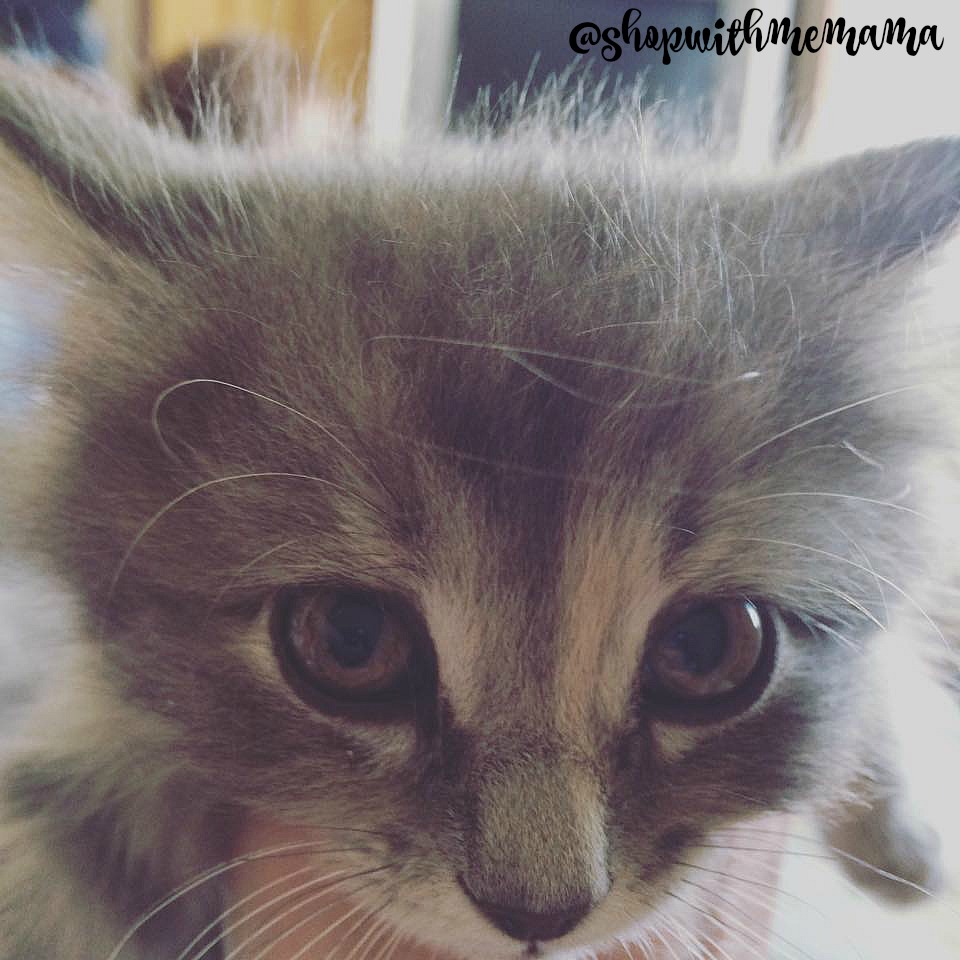 If you have some kittens/cats at your home, you should definitely check out these fun, Friskies Pull 'n Play packs for your cats at PetSmart! The packs include "Wobbert," a fun wobble toy, edible string treats (there are 2 ropes in each pack and 9 strings in each rope), and Friskies Party Mix cat treats!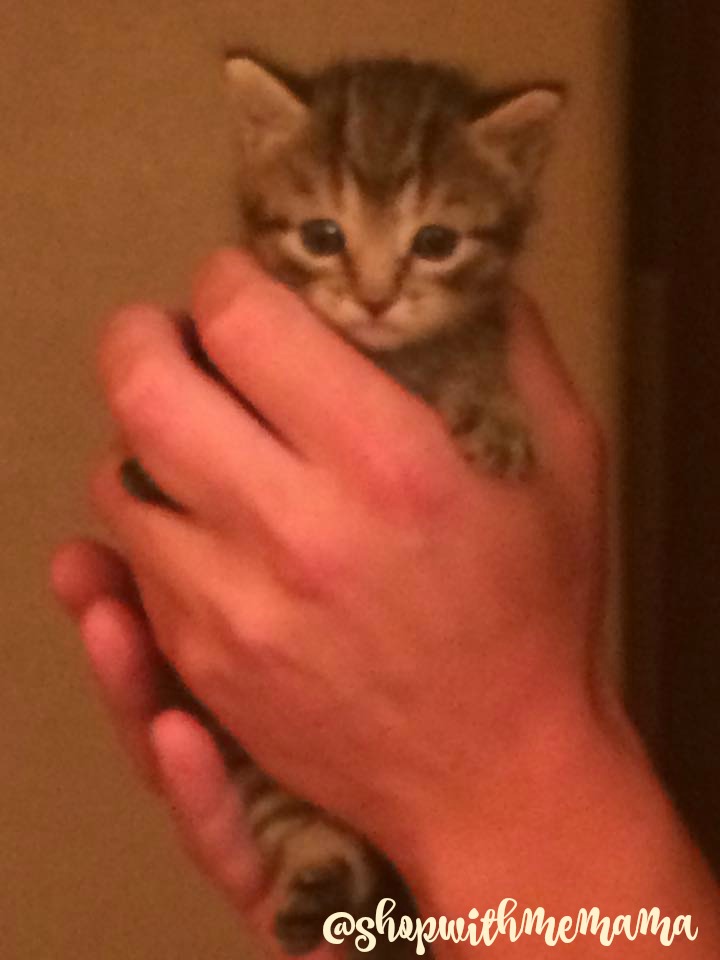 Make treat time a super fun time! To purchase Friskies Pull 'n Play packs visit your local PetSmart!