*Fun Times At Embassy Suites! We were gifted a free night stay, in return for my honest opinions.
My family and I had the wonderful opportunity to visit and stay at the Embassy Suites in Portland, Oregon! Oh my, what a wonderful time we had and it was MUCH needed!!!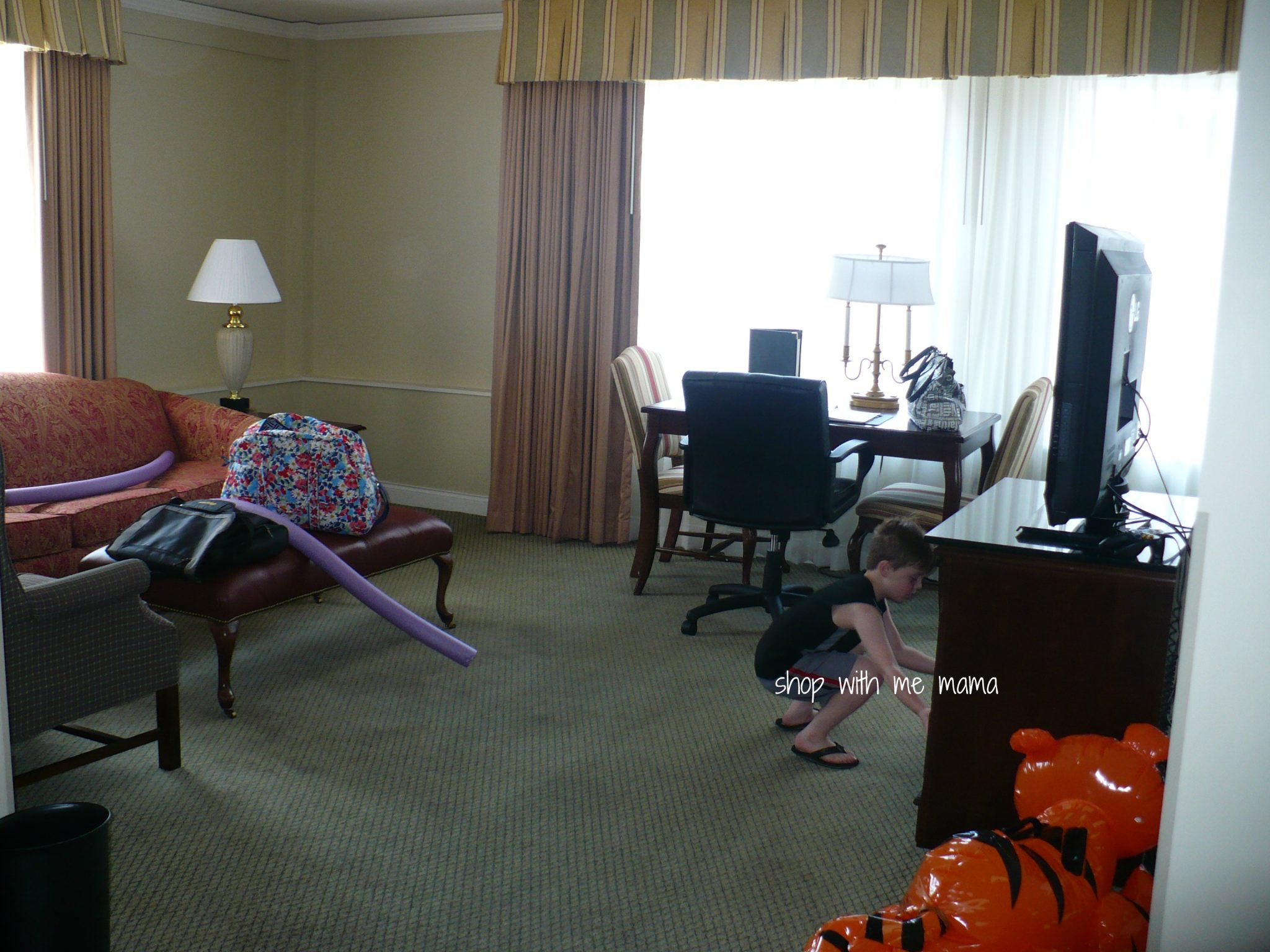 First of all, when we pulled up to the Embassy Suites, it was right off the road, kind of old-fashioned and I LOVED this. You pull in front and get out and are immediately helped with your luggage. They take your car and park it for you (even though that cost us $30, yikes!).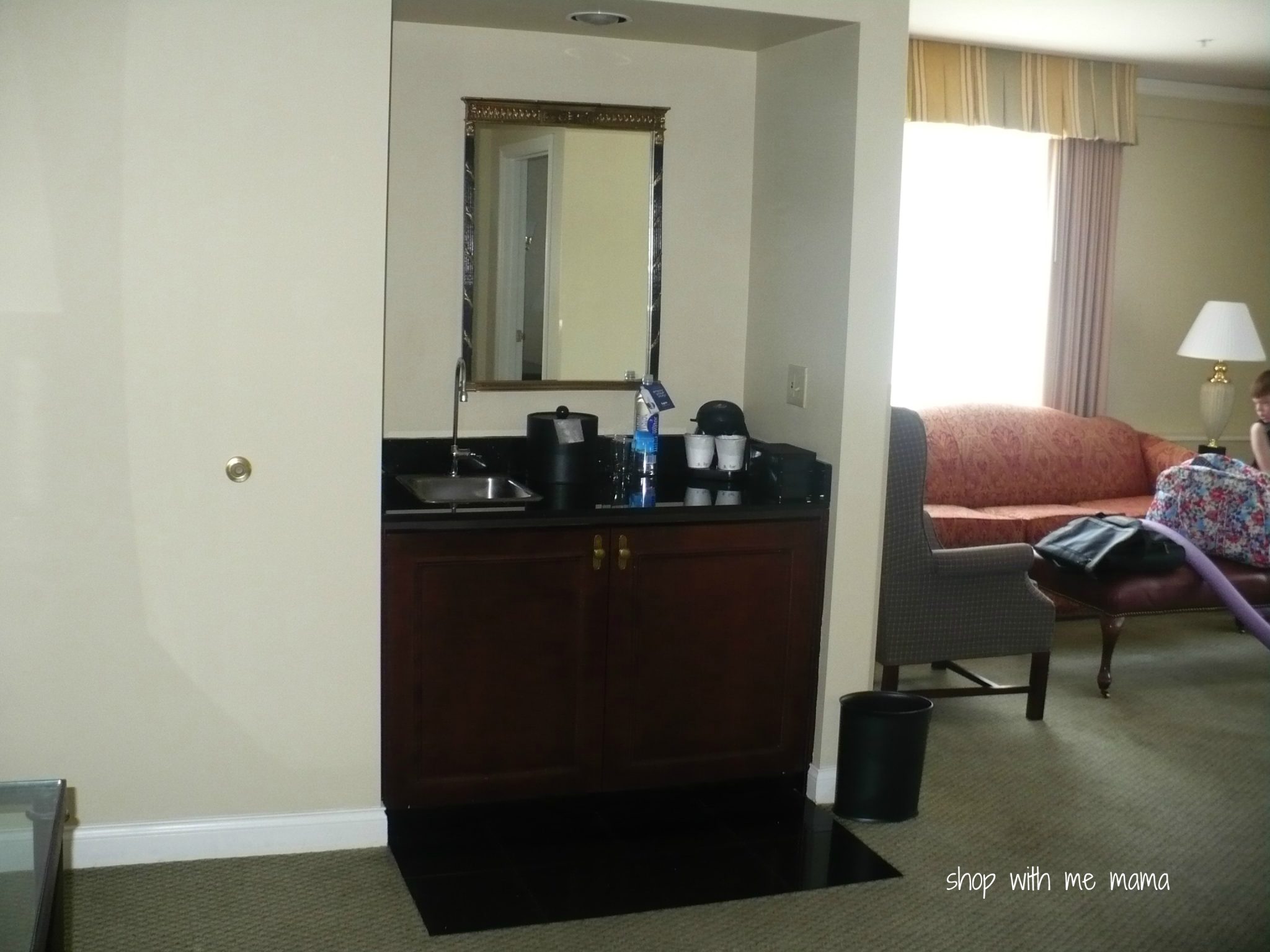 When we walked into the hotel it was just GORGEOUS! Everything was so beautiful and the construction of the lobby was just so pretty and detailed! The front desk people were VERY helpful and nice. Very accommodating to us. When we got to our room (on the sixth floor!) it was just as pretty as the rest of the hotel! My kids were so excited and had to go through each drawer and cupboard! They even had to try out the bed and watch some t.v. in the room 🙂 It was really cute!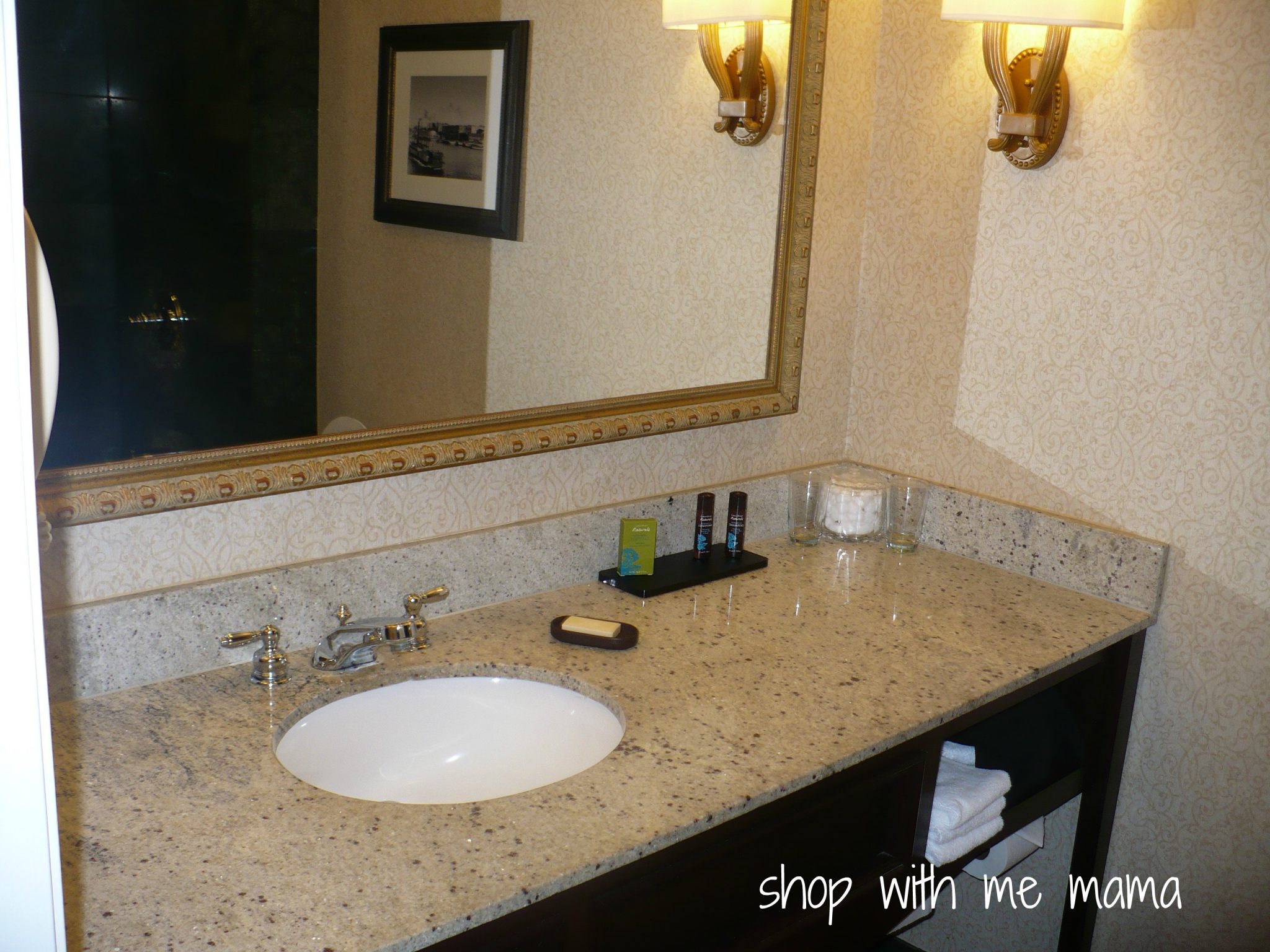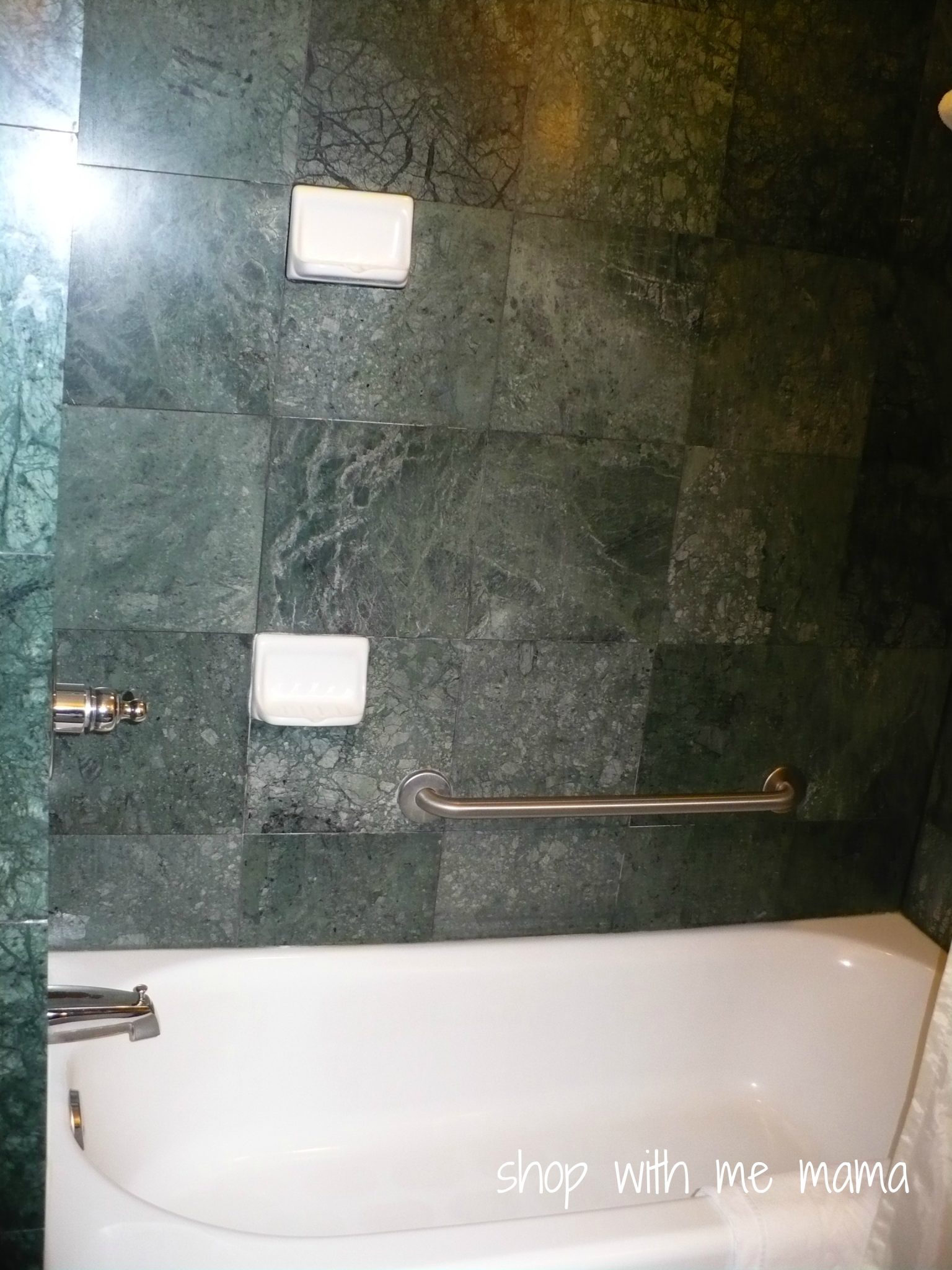 I thought everything was super clean (a BIG plus!!) and just really nice. It was a spacious king room and it had a microwave, small fridge, pull-out bed, side room with king size bed and t.v. in room, and more!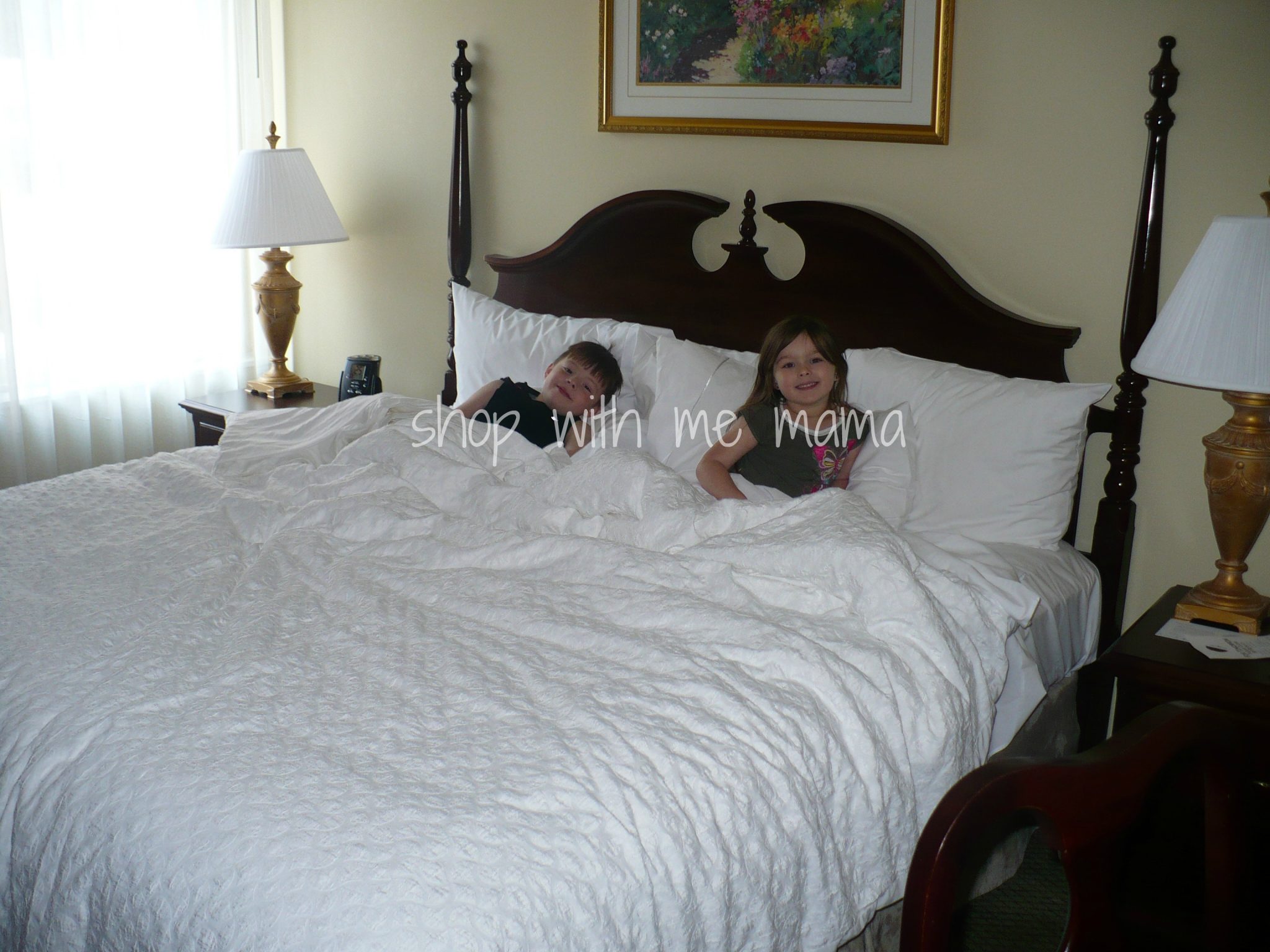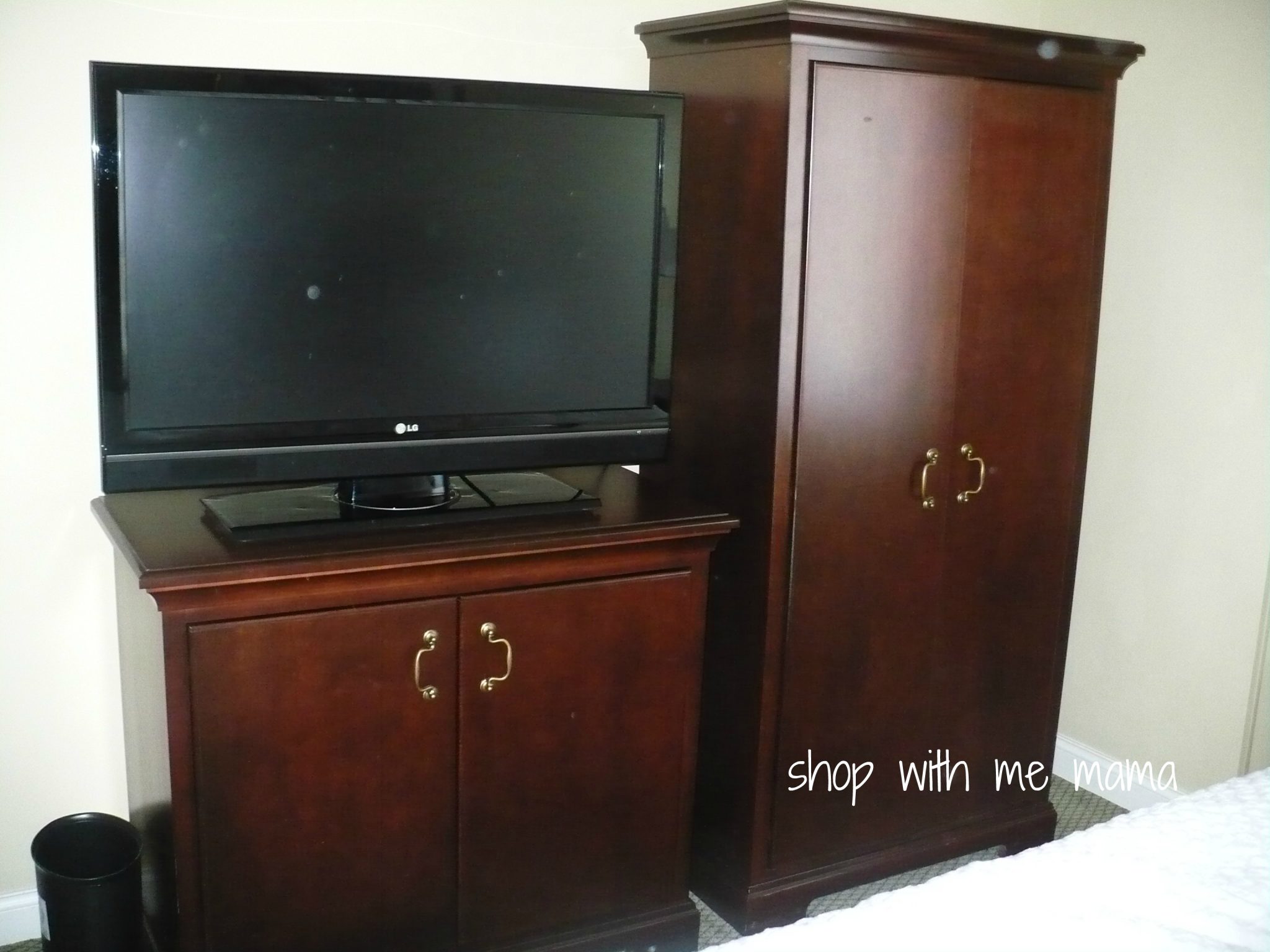 Of course, when we arrived we were super hungry, so room service it was!! The kids each ordered the chicken strips and fries and I had to order the delicious burger and fries 🙂 We each got a drink too! It was fun to just hang out somewhere other than our home and have a fun meal delivered to US!! The kids loved answering the door for the room service person and they loved seeing them bring in our food! It was such a treat 🙂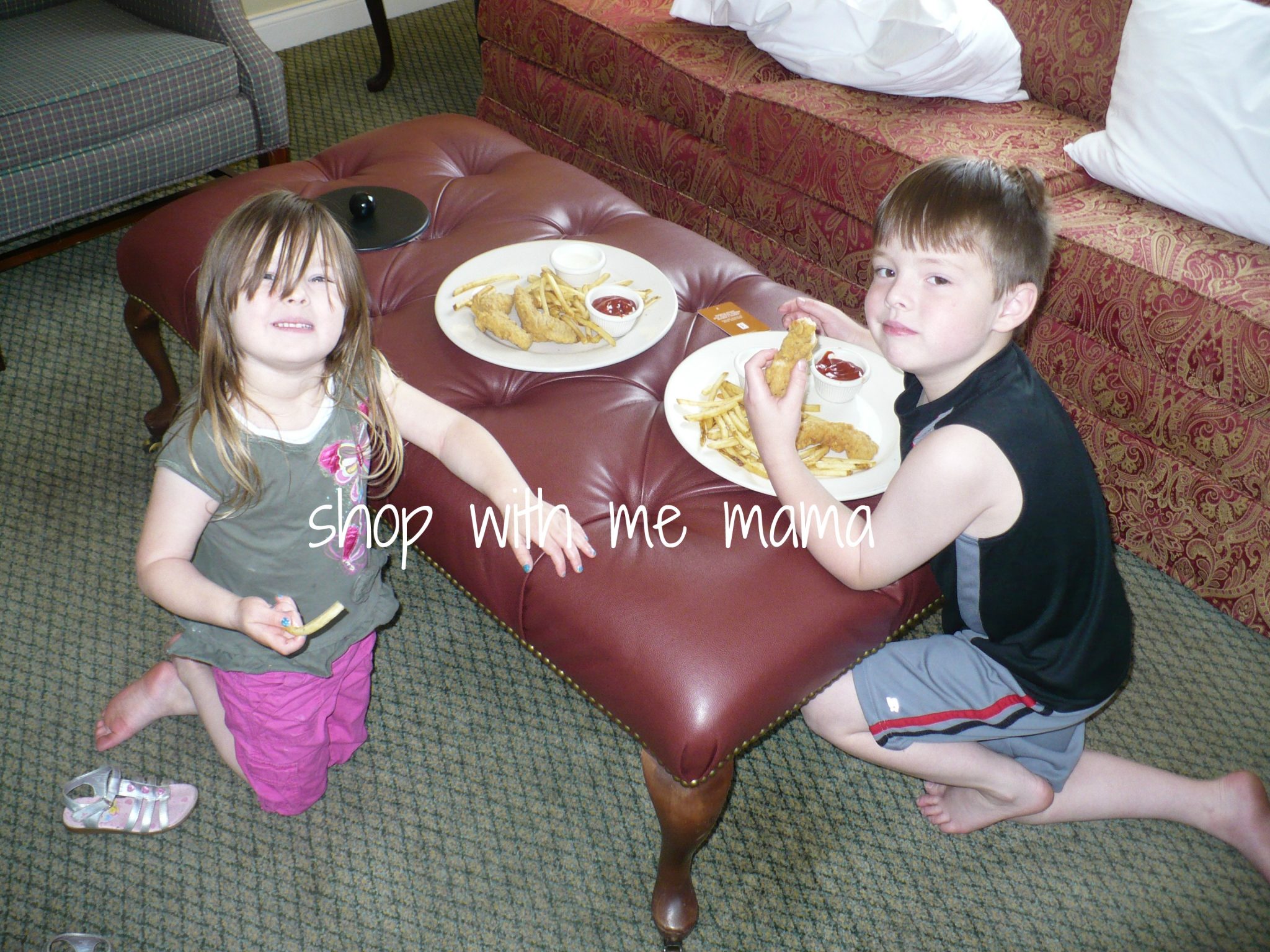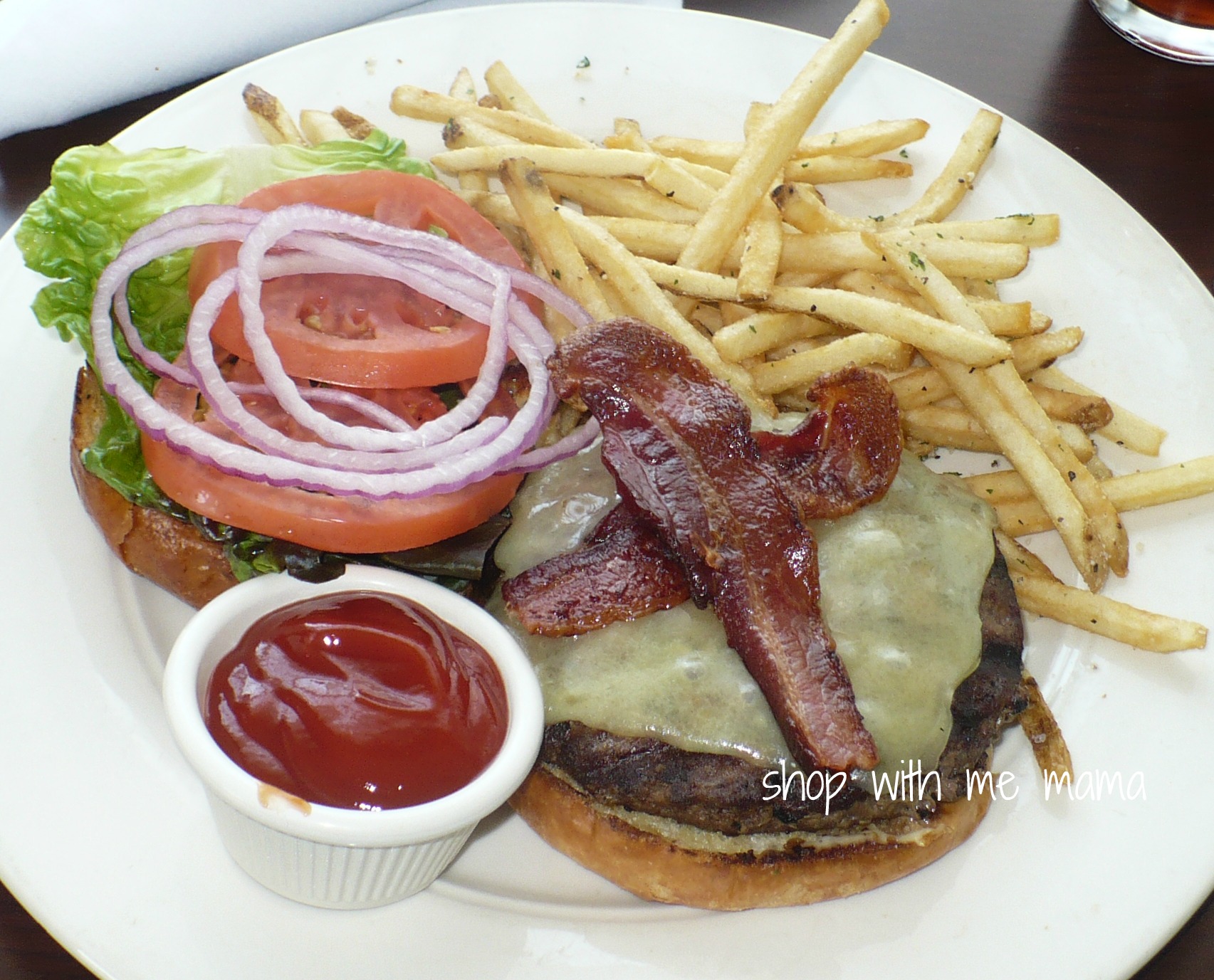 Next, we decided to check out the rest of the hotel, like the pool!!!! Time for swimming 🙂 The pool area was beautiful. It was underground and just a really nice and welcoming feeling. The pool itself had little tiny stone fishes on the floor of the pool, which I thought was really cute and really added to the decor.
My daughter was afraid of those "fishies" though and I had to tell her they were not real, LOL. There were also two hot tubs, which I thought were great. Even though I cannot submerge myself in a hot tub right now (pregnancy :)), I did sit in it and put my feet in the warm/hot water, that was nice!
The pool was very nice to walk/swim around in. There were plenty of places to sit on the pool deck area and there was an ample supply of fresh towels for when you got out of the pool.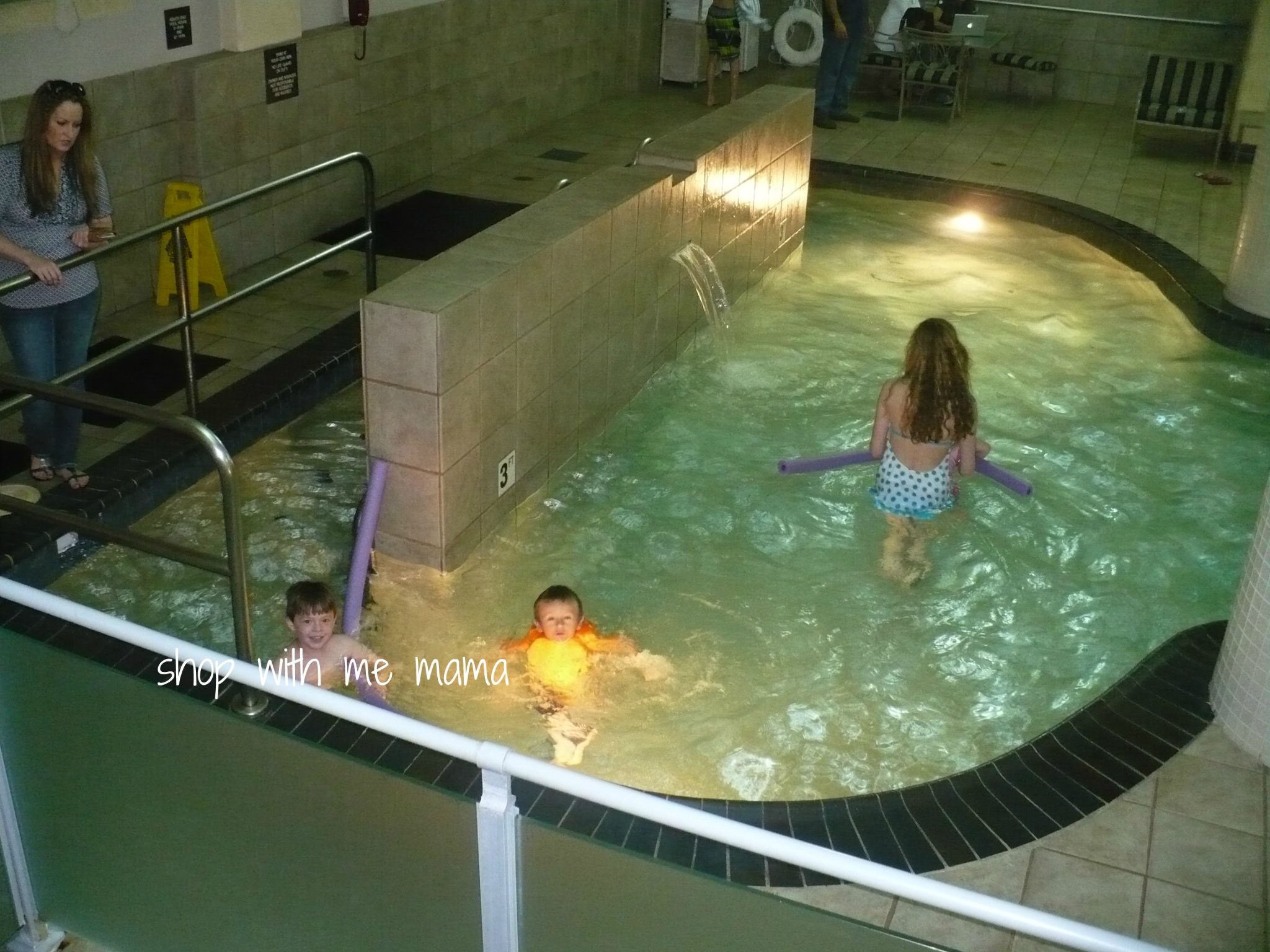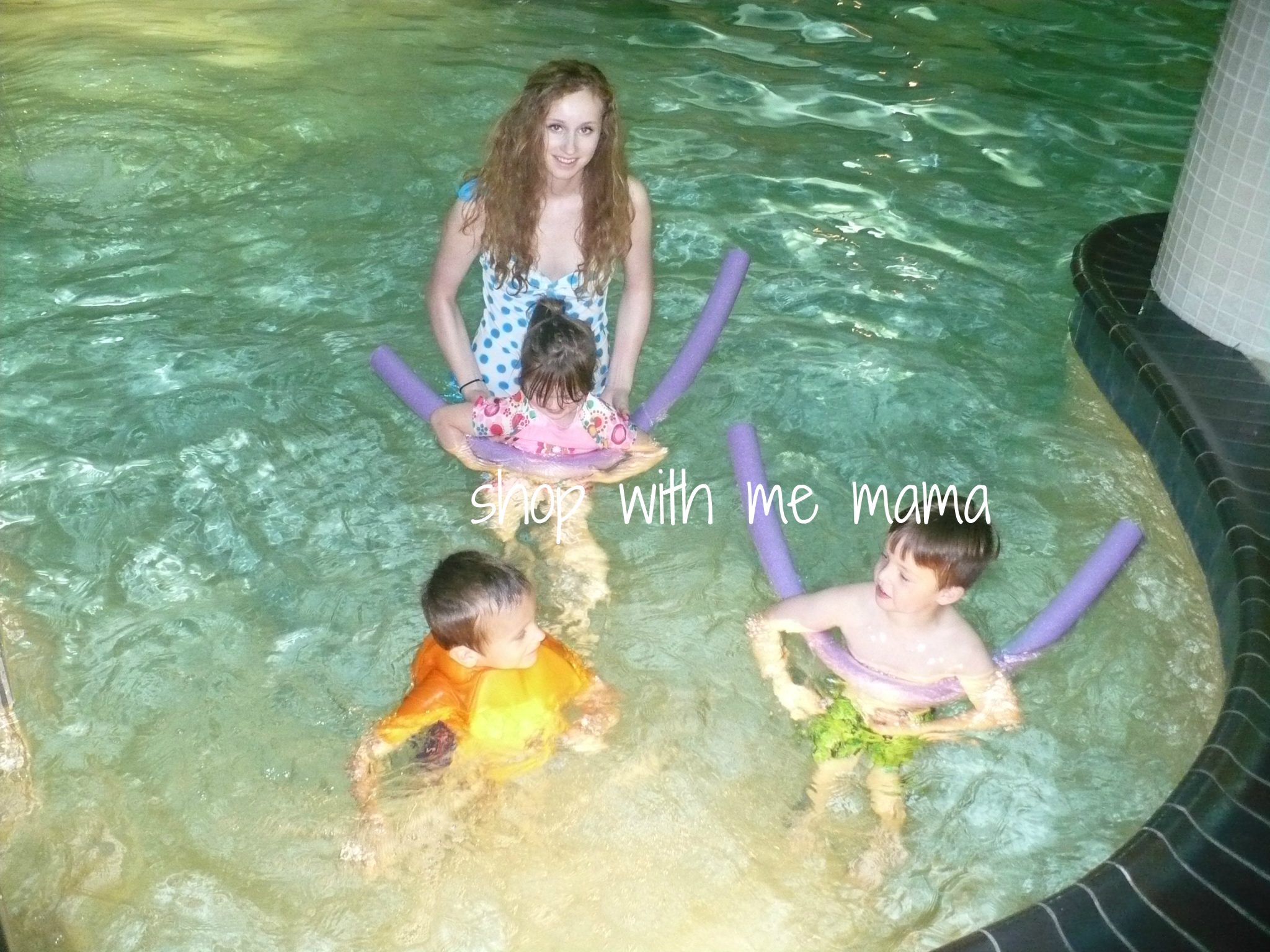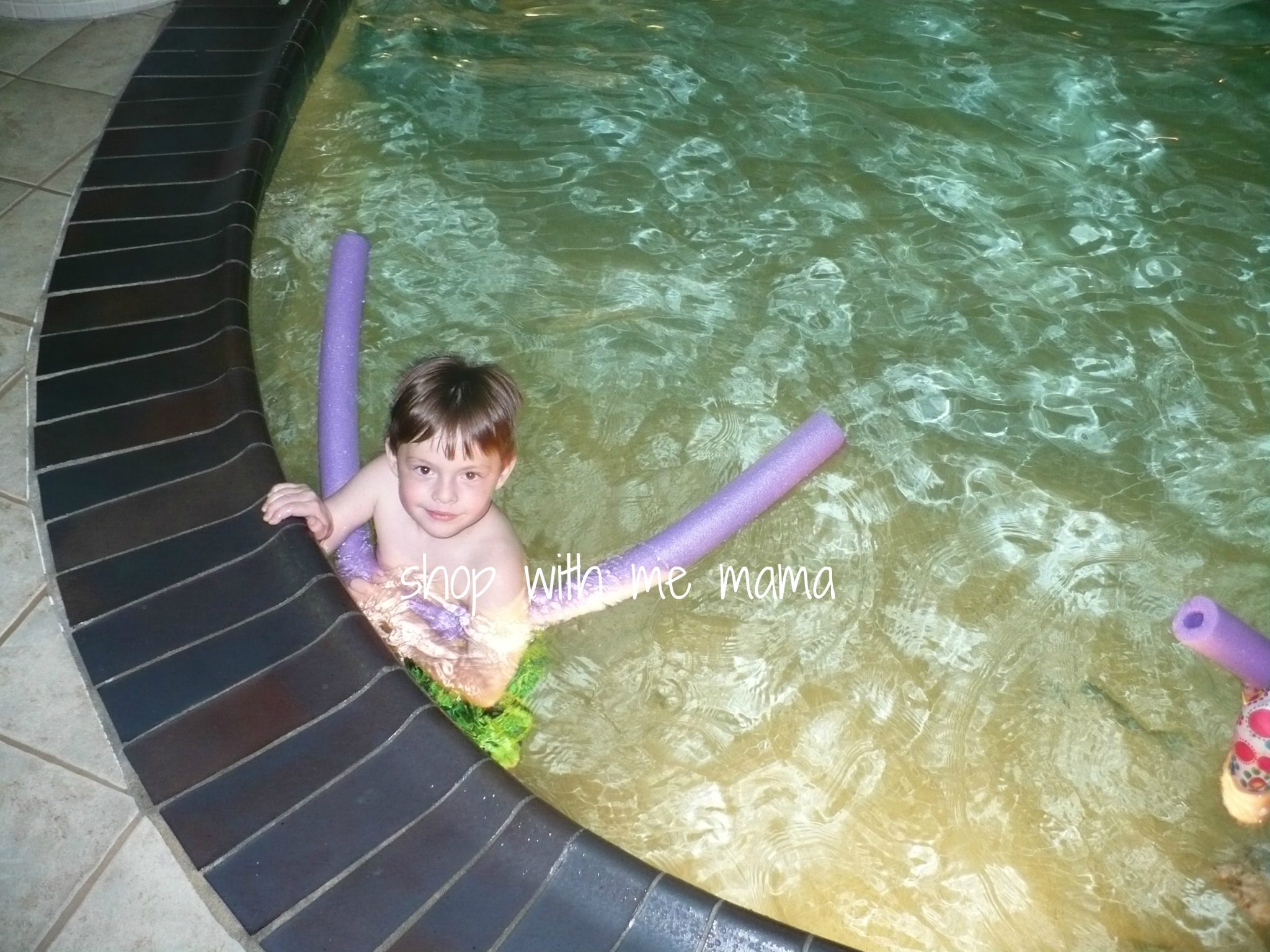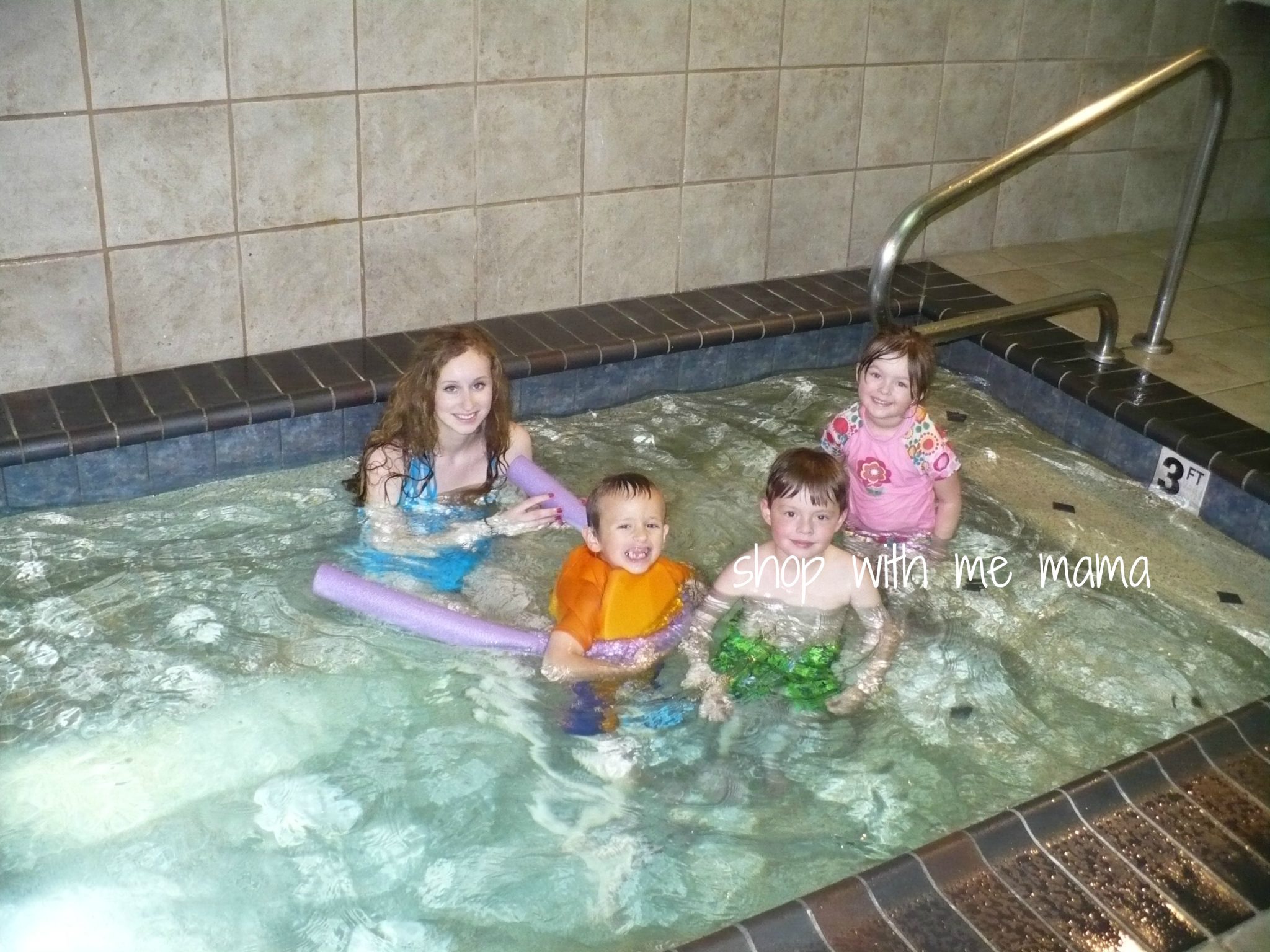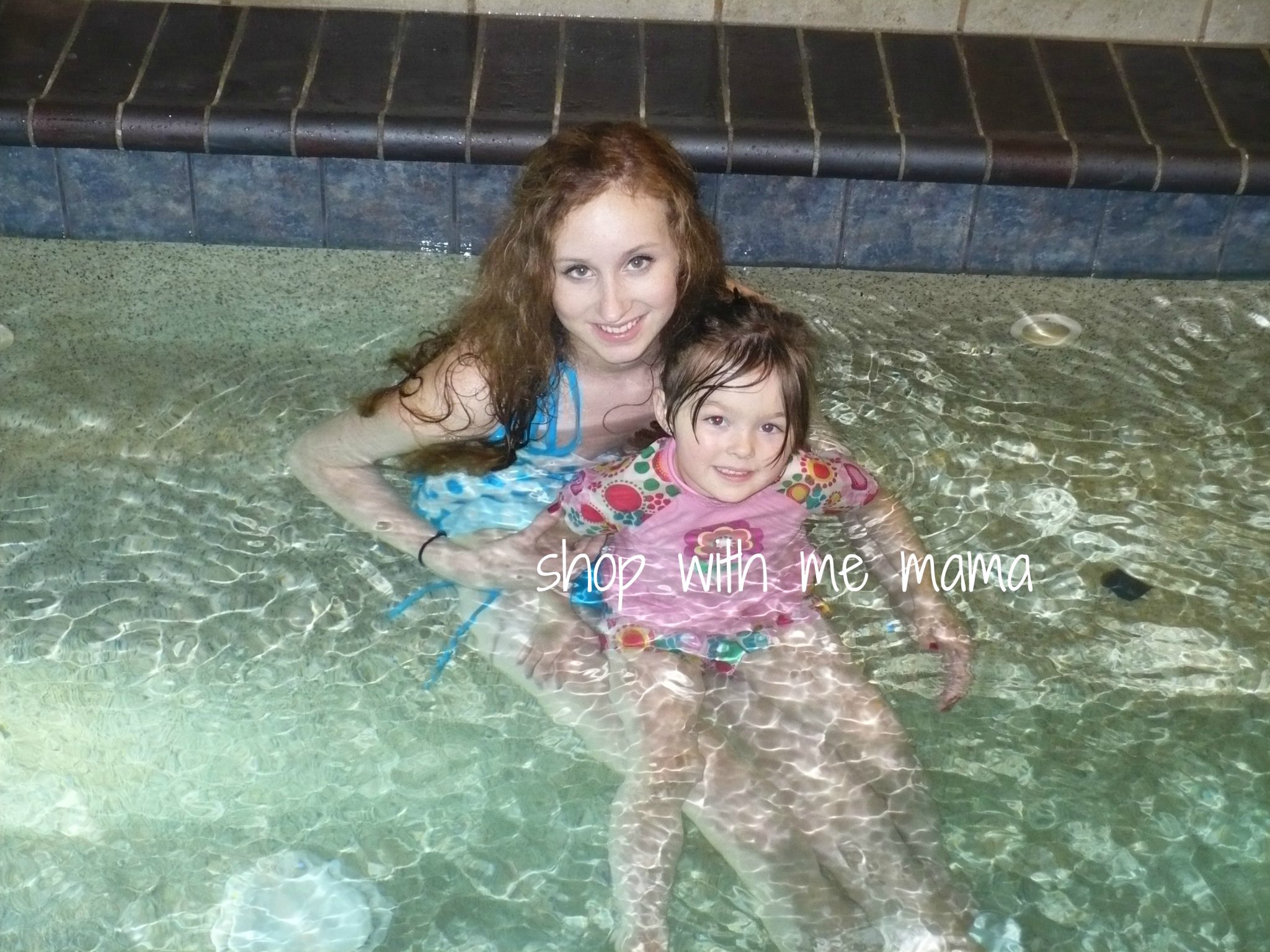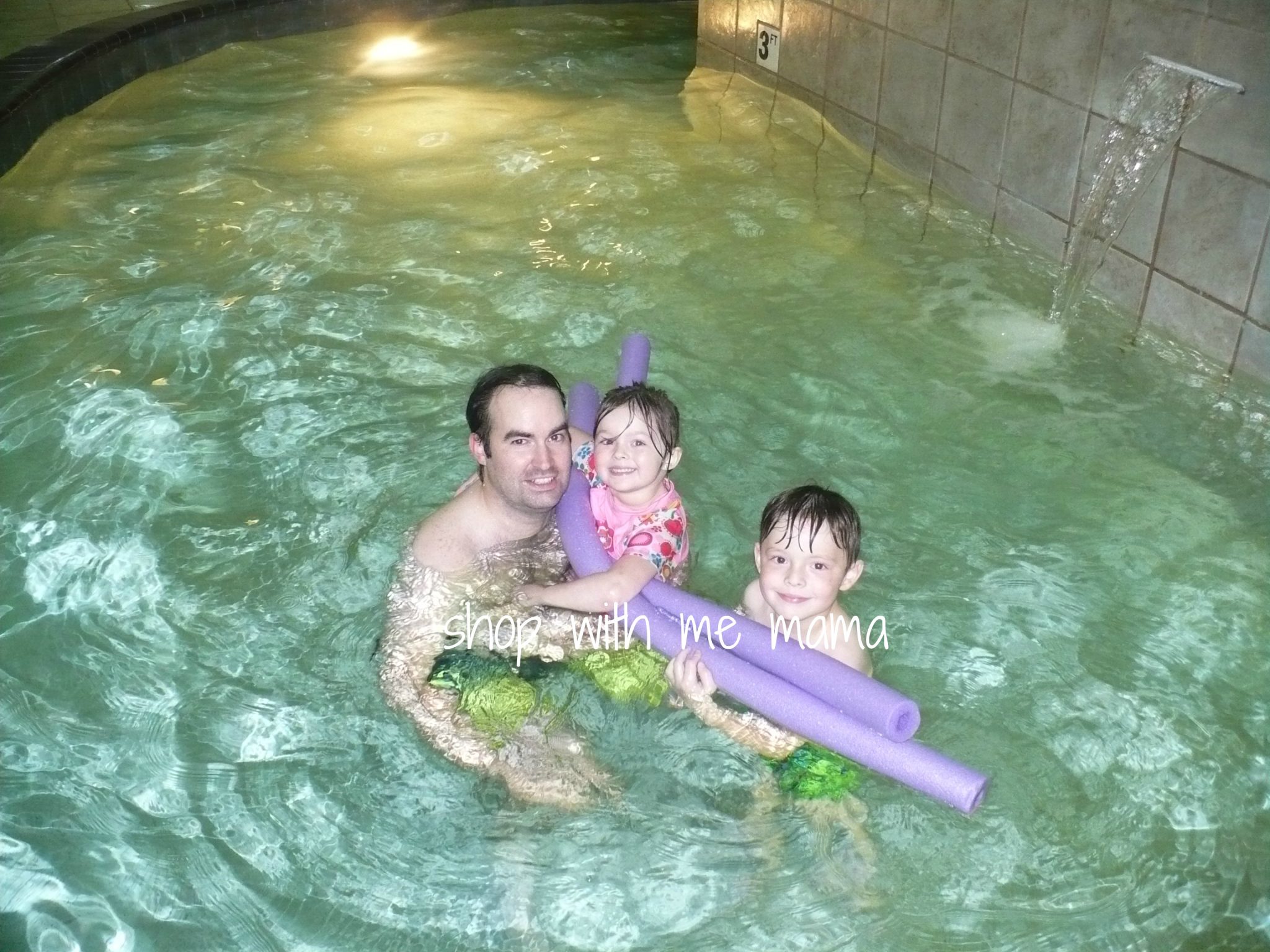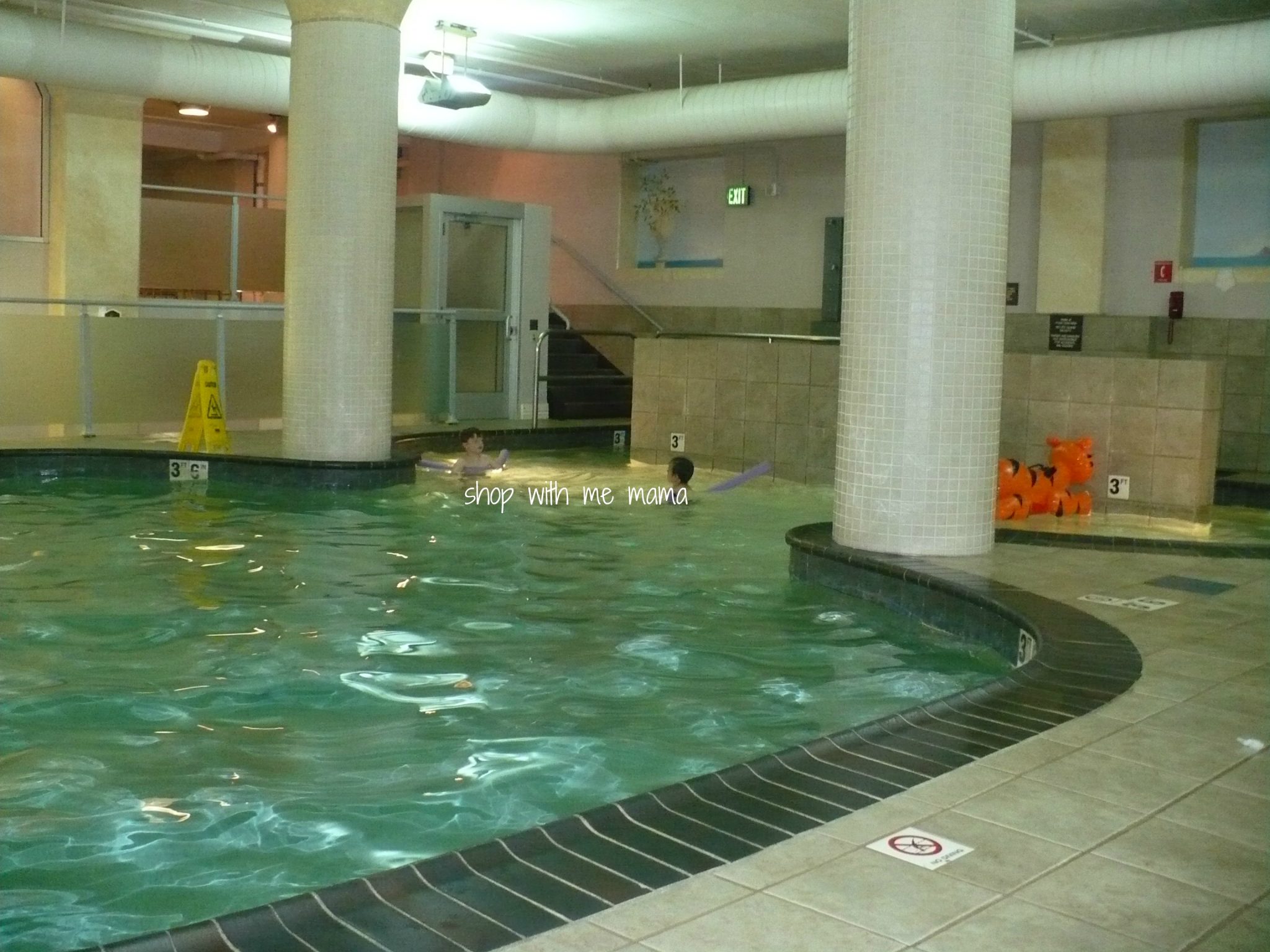 Up above the pool area, there was a sitting area with another table, more towels and of course the really nice workout room/gym. Very spacious and has lots of room to work out!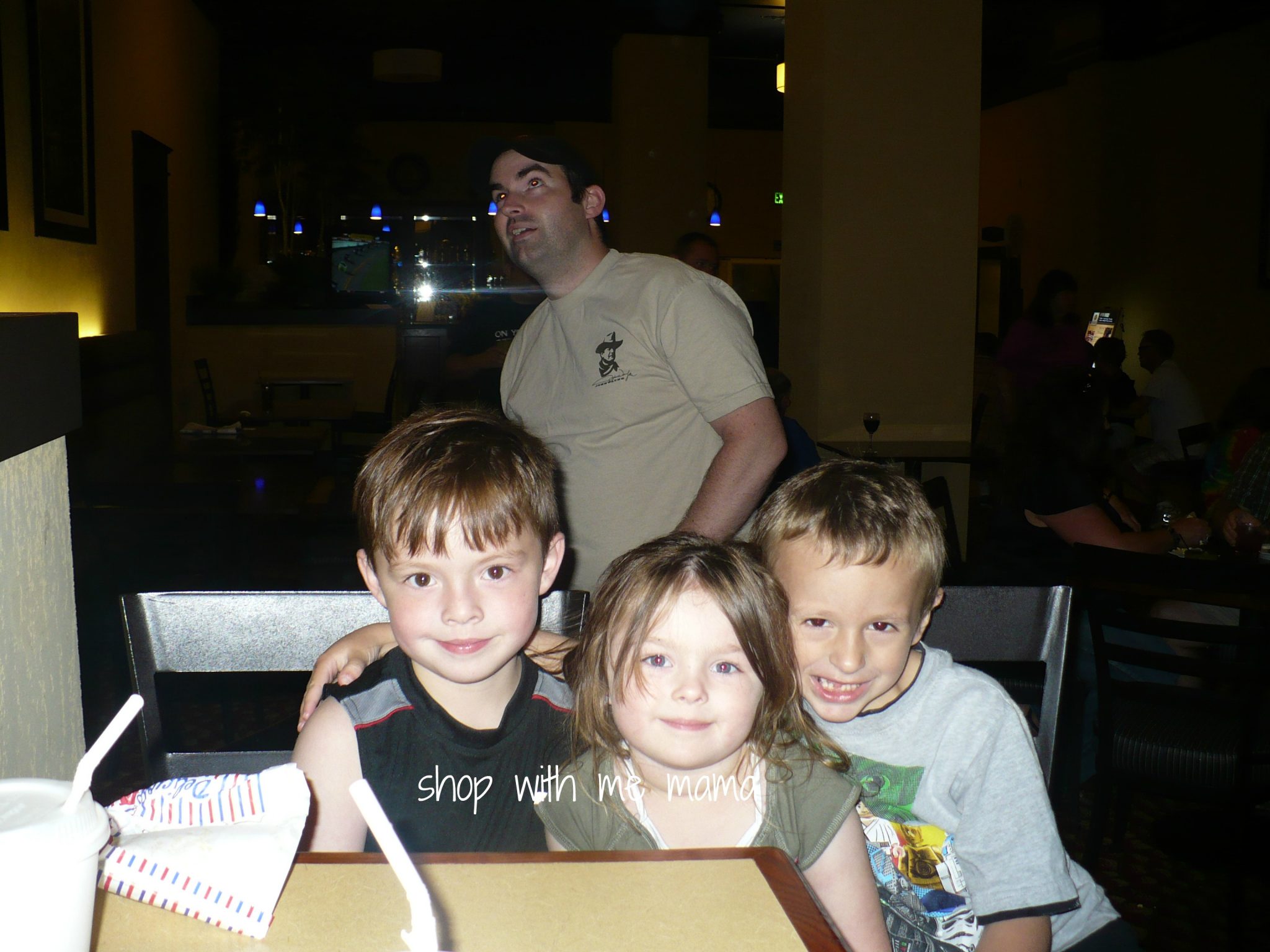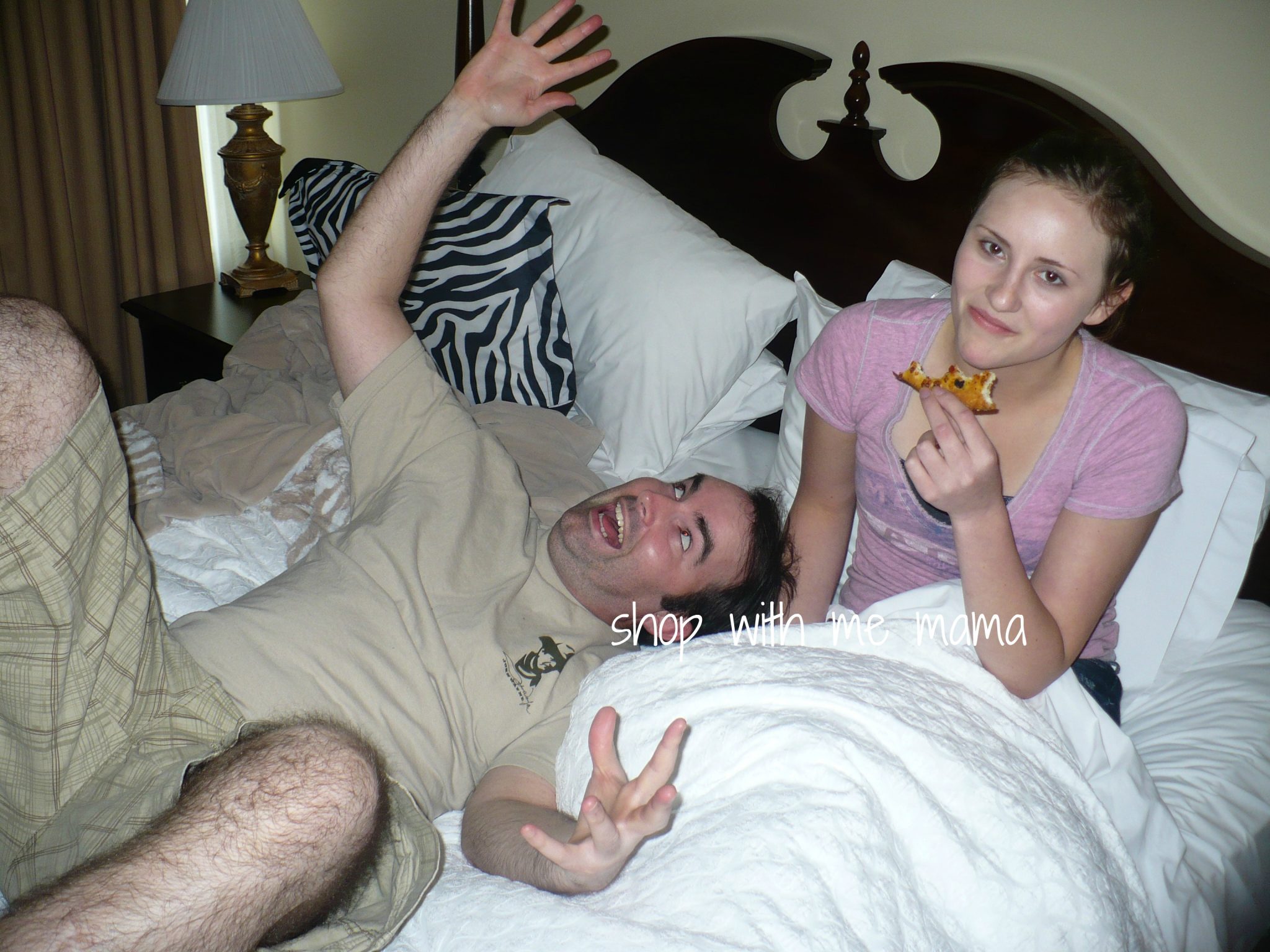 My brother Scott, teasing my niece Kendallyn, LOL…
When we were finished swimming (about 3 hours later!) we decided to check out the Manager's Reception with complimentary appetizers and beverages. Man, I would have loved some of those cocktails, but instead opted for a nice ice-cold Coke!
My kids got some soda and we all got a plate full of delicious cheese, crackers, and a bag of popcorn! It was a fun time and the area it was located was very nice and elegant, but very inviting and comfortable! What a neat time we had. I have never been to a hotel that offered free snacks and cocktails, so this was new for me and I liked it a lot.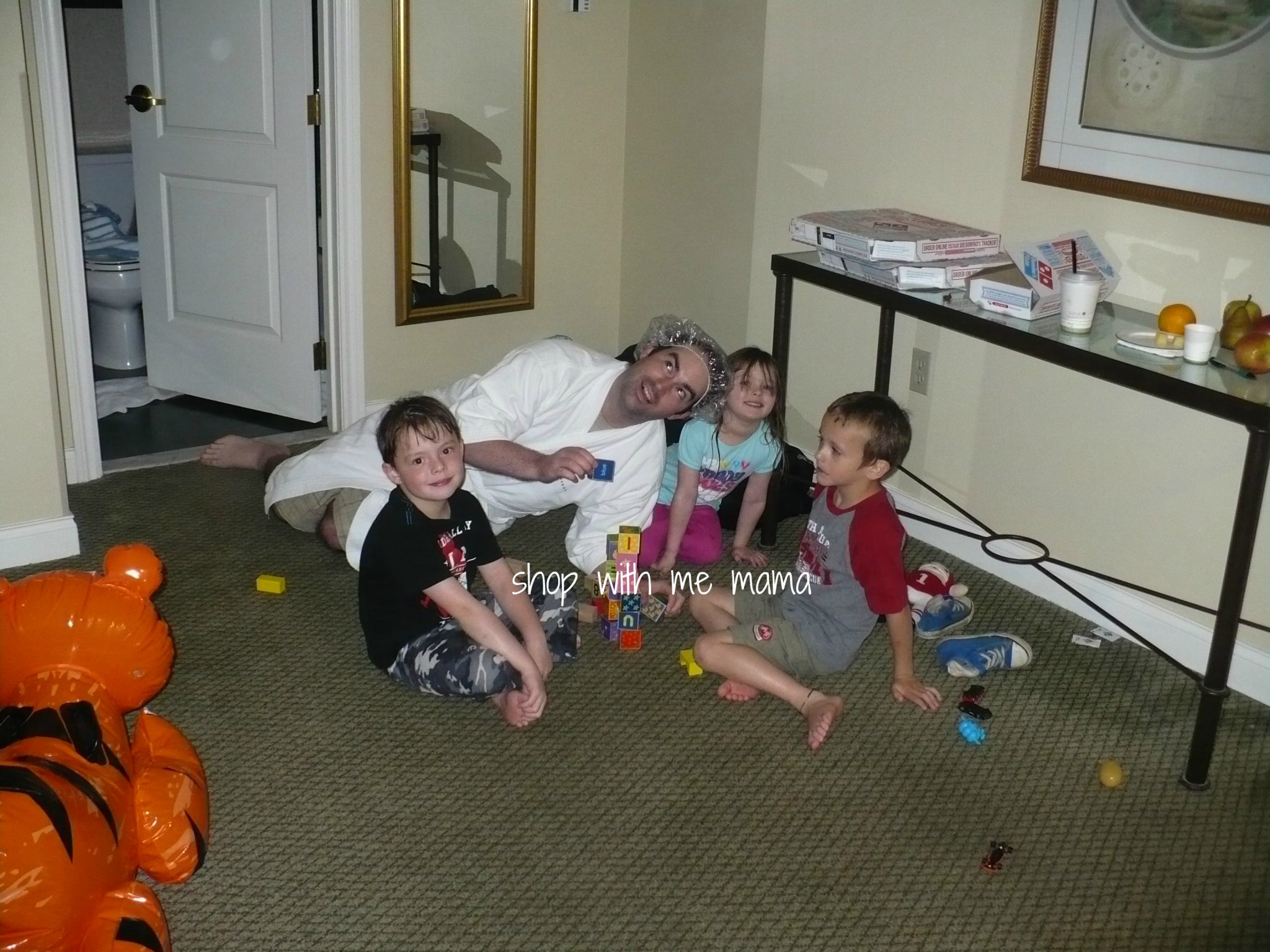 Even though this stay was only one night, we did a lot of things to make it feel like we got the most out of our time at Embassy Suites. We did lots of swimming, ordered room service, walked around the hotel and checked out the sites, ordered a movie, and just played in the hotel room! Everything was so relaxing and they took such good care of us!
The breakfast in the morning was delicious and hot! Everyone had a full tummy by the time we were finished and we all left the hotel so happy, relaxed, and refreshed feeling! Sometimes getting away, even for just ONE night, is soooo worth it!!