Nothing is more aggravating than having to search high and low for coupon codes and deals. I cannot tell you how many times, I have lost out on saving money online because I could not find that one coupon everyone was talking about! VERY frustrating!
And, with the holidays nearing quickly and the shopping at full force, I WANT to save money, I NEED to save money! I have quite a few people on my holiday list to shop for, so any money I can save, I will take it.
I can get the best coupons automatically with CouponMate and yes, I am EXCITED to tell you all about it in hopes that it will save you money too!! And guess what? It is so easy to do!!!
What Is CouponMate?
CouponMate is a great money-saving tool. It is a free web browser extension that can be downloaded for free (takes literally 5 seconds!) and is easy to use! The extension is currently exclusive to Google Chrome; the Mozilla Firefox and Safari web browser versions will be available within the next week!
The small team of developers behind CouponMate designed the extension with user experience being the priority/emphasis and I can totally tell by the way CouponMate is setup and how easy it is to use. CouponMate is constantly working on improving their existing extension in addition to developing & integrating many more exciting & unique features in the near future!
There are two types of supported websites:
Type 1) These are websites for which they collect coupon codes – these coupon codes can be viewed in a side window from your browser (see pic below!), clicked on, and copied directly to your clipboard. You can then paste these codes to the appropriate place at checkout.
Type 2) These websites have all the capabilities of Type 1 in addition to having an automated "Find Best Coupon" feature which will search through the best coupon codes found and automatically apply the top code for your purchase (see more of this, below).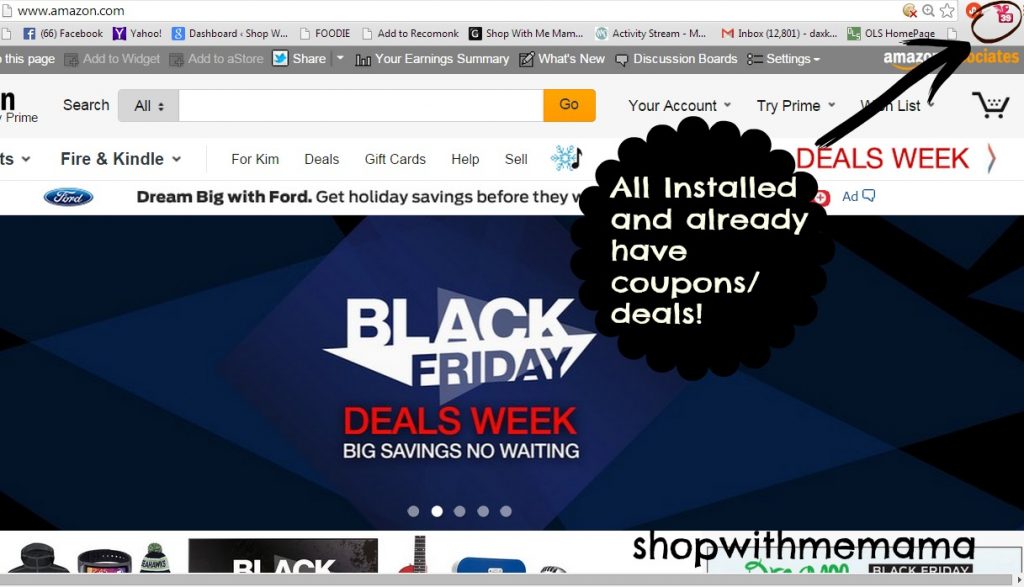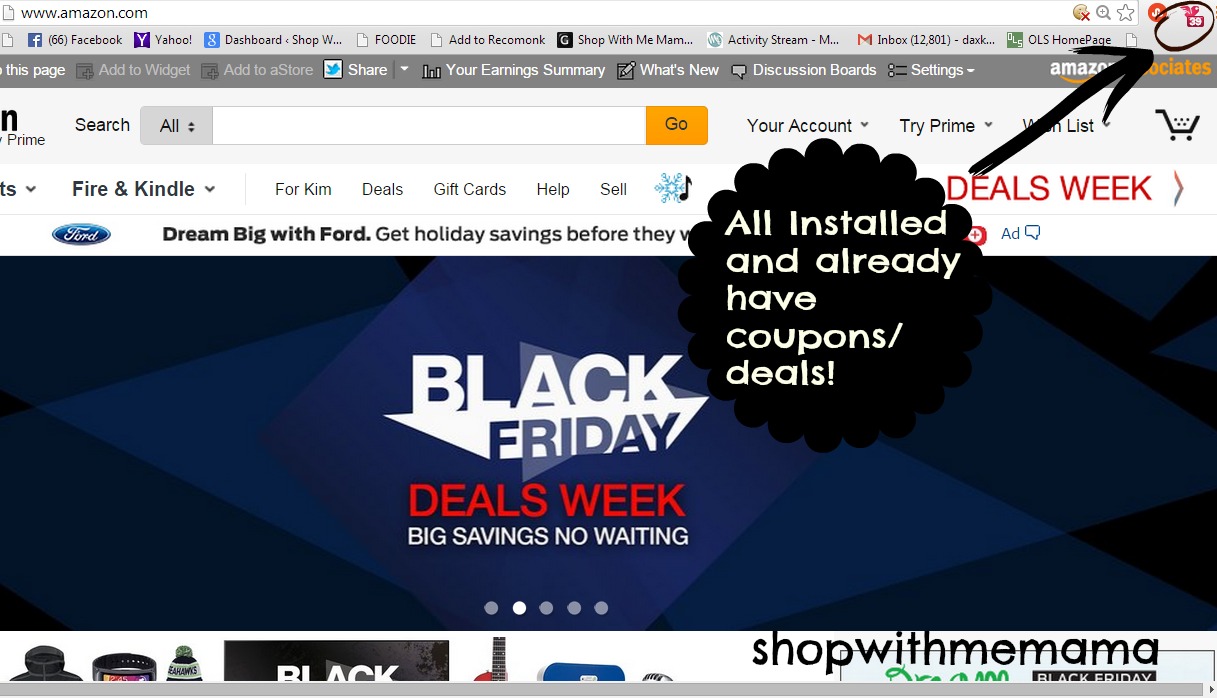 A Quick Rundown!
The goal of CouponMate is to make hunting for coupons EASY. CouponMate searches the web daily, to find the best coupon codes for over 100,000 brands. Roughly 250 websites are supported for this automation so far! I downloaded the extension and within seconds I had it all ready to go. I then headed on over to my favorite place to shop, Amazon.com, and immediately the little icon in the far right-hand upper corner of my laptop screen lit up with 39 coupons it found for me!
I just clicked on the little icon and it opened up (on the side of my screen) all of the coupons/deals it has found for Amazon! I can easily scroll through the deals/coupons while still staying right on Amazon! When I find the coupon/deal I want, I just 'click' on it and it automatically gets saved to my clipboard! So easy! When I am ready to purchase my product, I simply 'paste' the coupon code in the coupon area and that is it! Then of course I purchase my product/s for a good deal! Oh, how I love this!
I can also use the "Find Best Coupon" feature which will appear in a small window during checkout to automatically find and apply the best code for my specific items. Isn't this cool??
I found it super easy to install CouponMate, nothing was confusing to me. The video that was provided on the install page for CouponMate was nice to have, but I did not need to view it to install this extension, which was nice!
To install the CouponMate extension go HERE.
What do you think of this new free extension, to help you save money and find coupons easier/faster?