*GhostBed Mattress For A Full Night's Sleep. Product received. Opinions are my own. This post includes my affiliate links.
We have had our mattress for about 14 years. It was time to get another one. Me and hubby actually ached when we got out of bed in the mornings. We had stiff backs and our hips ached too. It was just horrible :/ Who wants to wake up uncomfortable and achy every day?
I really wanted a good night sleep and so did my hubby. But, of course, money is tight and a new mattress was just not doable at the moment until I was contacted by GhostBed. Oh my goodness, this seriously made my whole entire year! We needed a mattress so badly and now we were going to be reviewing one!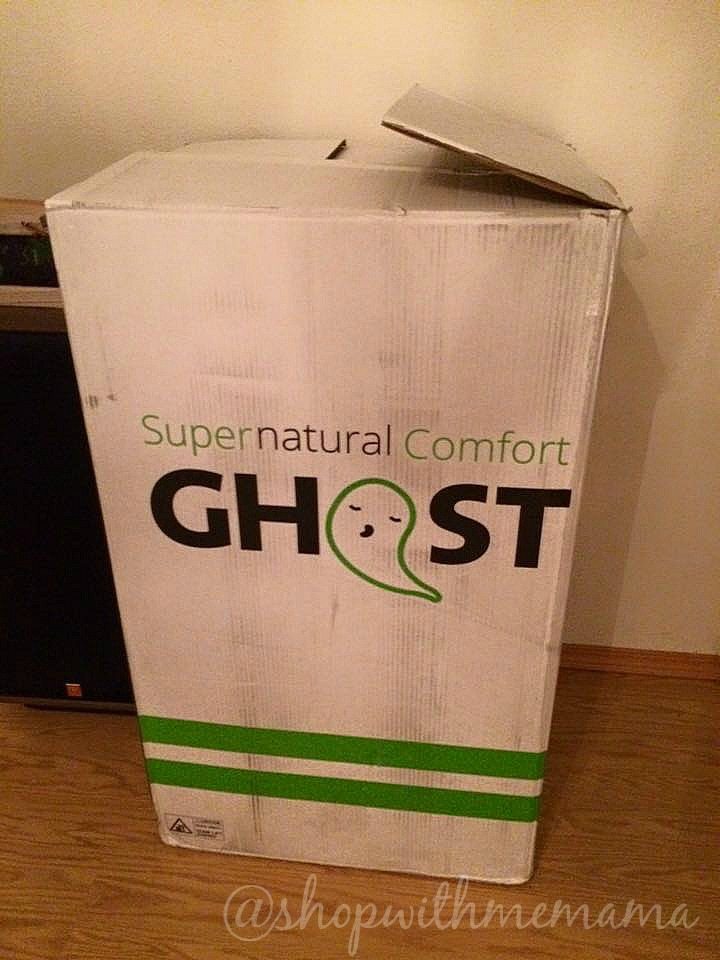 GhostBed Best Mattress For A Full Night's Sleep
This mattress arrived in a big box. It was heavy of course, so I had to wait until my hubby got home to bring it inside. I went into my room to grab my iPhone to take pictures and in that few minutes, my hubby had already torn into the box and took out the mattress. I was mad because I wanted to take pictures of the mattress before it was out of the box and plastic! Ugh. Hubby knows better!
Anyways, my hubby said that the mattress was in an airtight bag/plastic. When he opened the plastic it was sealed in, it just popped open! The mattress was perfect from the get-go!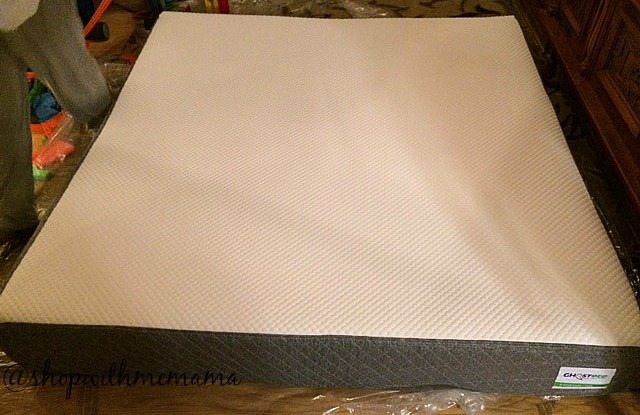 What I like about this mattress from first glance was how nice it looked. It has no bad smell to it like some mattresses or pillows do, where you need to air them out for a day or so. We slept on this mattress that night! No waiting! Loved this!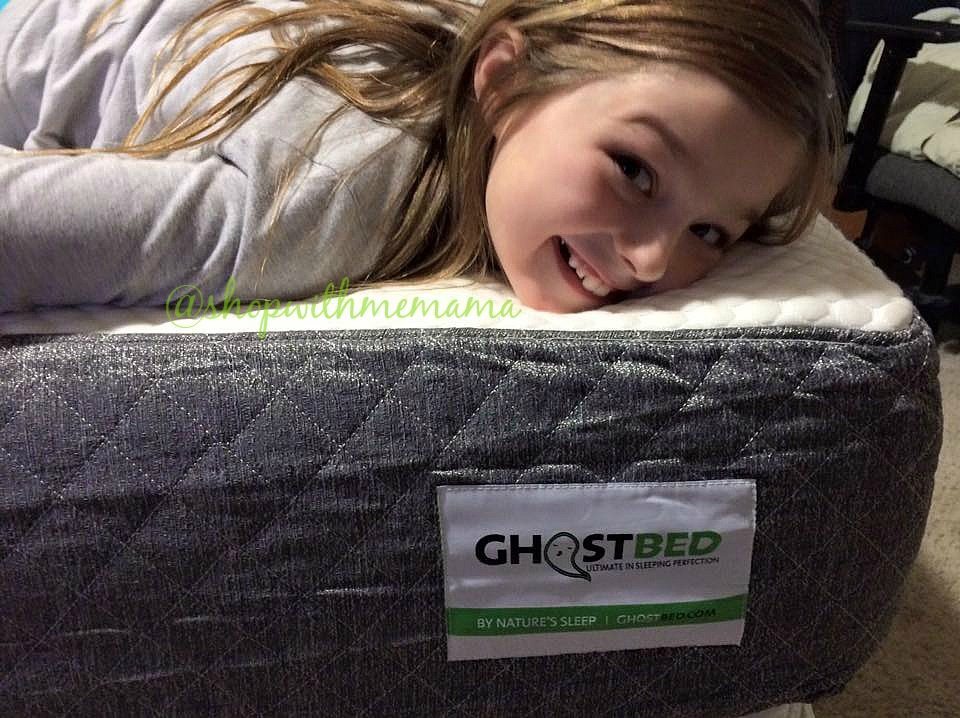 The GhostBed mattress is not haunted. I posted on my Facebook wall letting my friends know I was receiving a GhostBed Mattress to review and a few people asked if it was haunted. So, I wanted to clarify that it is NOT haunted…
With that out-of-the-way…
The GhostBed Mattress is firm but feels so nice. It is not a stiff firm, but a comfy firm. We have been sleeping on this mattress for about a week or so now and I have never felt more rested! My body does not ache like it did with our other mattress. It is amazing what a new, good mattress can do for your body!
GhostBed Best Mattress For A Full Night's Sleep
Another thing I love about this mattress is that it is not super thick (11″). So, when I put my sheets on, the sheets do not pull up or come off. In fact, my top sheet stays tucked in under the mattress even when my kids jump on it! I have a pet peeve when sheets come untucked on my bed, ask anyone in my family, they will tell you! 😉 So, I love that my sheets stay put!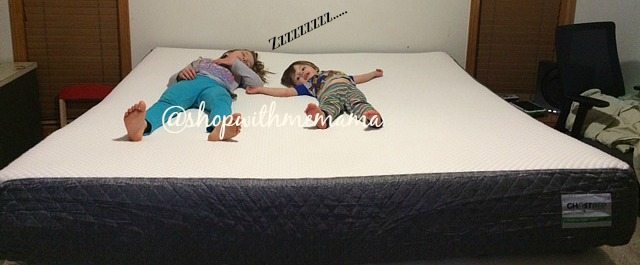 The new GhostBed mattress launched the second week of November, by Nature's Sleep – one of the nation's premier and most respected mattress companies.  The GhostBed offers an exciting and more convenient alternative to a traditional visit to a mattress retailer. Customers simply visit the website at GhostBed.com and in just a few clicks, order their GhostBed mattress and matching foundation.
The GhostBed mattress ships FREE within 24 hours from their centrally located warehouse and are conveniently delivered to your doorstep in their signature box.  All this risk-free, as GhostBed offers an unparalleled 101 FREE night trial too! Supernatural Comfort is just a click away!
I love that GhostBed is proudly made in America by the sleep scientists at Nature's Sleep! You can learn more about this mattress by reading these Ghostbed reviews.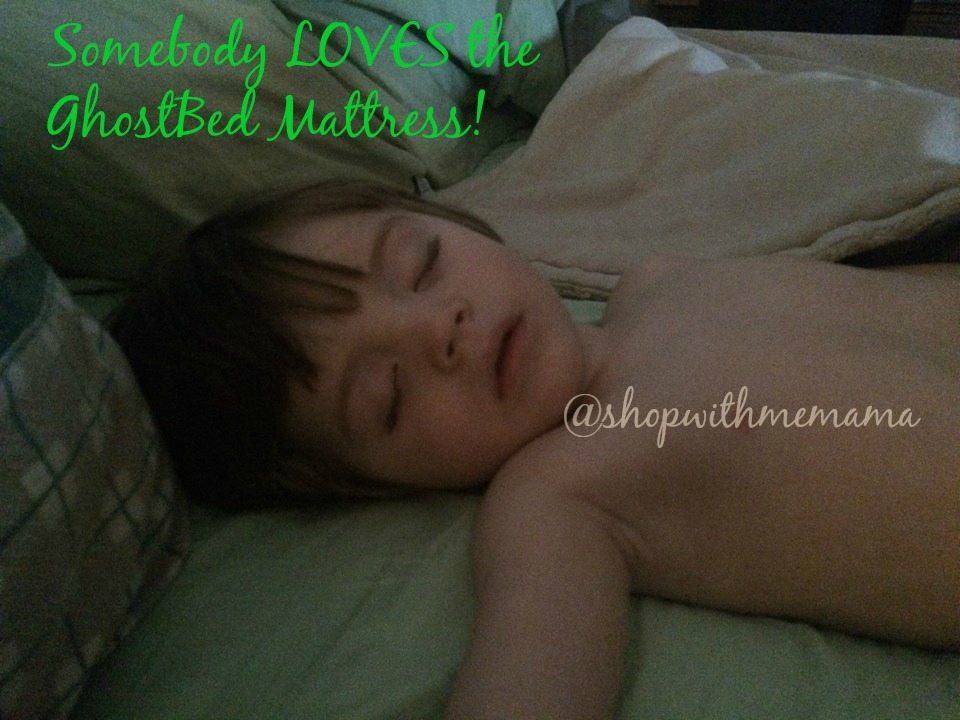 Buy
You can purchase the GhostBed Mattress online at Amazon.com. Grab your valuable $50 discount off a GhostBed mattress! Start the year off with a new mattress, I promise you will love this one!
Get Social!
Connect with GhostBed on Twitter, Facebook, Instagram and Pinterest!
How Old Is Your Mattress?