*Sponsored Post. Opinions Are My Own.
Every year, moms around the world get things for Mother's Day, that soon after, will go into cupboards, unused. I try to get my mom things for Mother's Day each year, that I know she will adore, but some years, I just don't feel I accomplished that!
Give Back To Your Community This Mother's Day! There is an absolutely INCREDIBLE National Movement that over 17,000 Women are taking TOGETHER, this Mother's Day.

As many families head out to Mother's Day brunch and dinners, 17,000 women across the country, will break the brunch habit by picking up the hammer and build homes, in hopes of making it a place for a family in need of decent, affordable shelter.
In fact, there is even statistics to show that out of 1,000 women surveyed, 94% see volunteering as a fun way to spend time with friends while 70% would rather do volunteer work than go to a spa this Mother's Day! You know what? I would be in that 70%! I love doing things for others and making a difference in this world and I am sure your Mom would too!!!
My Story
When I was younger, me and my three older sister's went to our new neighbor's house because we saw that they were struggling with doing outside yard work. It was the day before Mother's Day, but we were determined to find out if they needed help!
We went over to their house and asked them. I remember how desperate they looked when they told us they just rescued two small dogs and needed a shelter put up for them as soon as possible. My sisters and I told them we could help. The relief that we saw in their faces will never be forgotten! They were SO thankful! It took ALL weekend to help them, but after we were done, those two little puppies were so very happy and so were my neighbors.
Though we were not able to spend much time with our mom on Mother's Day, because we were helping our new neighbors, our mom was SO proud of us!! She told us she would not have had her Mother's Day any different! We felt so good about what we accomplished and our dear mommy was super proud of us!
Doing things for others comes naturally for me and my sisters. We love it and continue to help others, today. I can't explain the feeling, but I am sure if you have helped someone before, you KNOW that GOOD feeling! That is why I think this movement to help repair and build houses is SO neat!!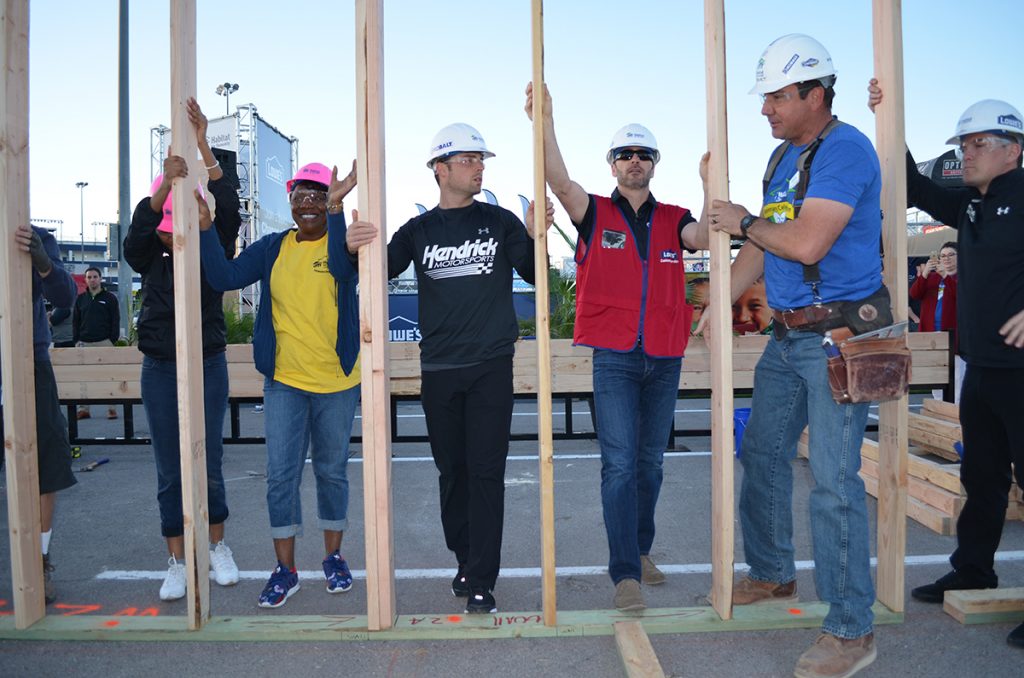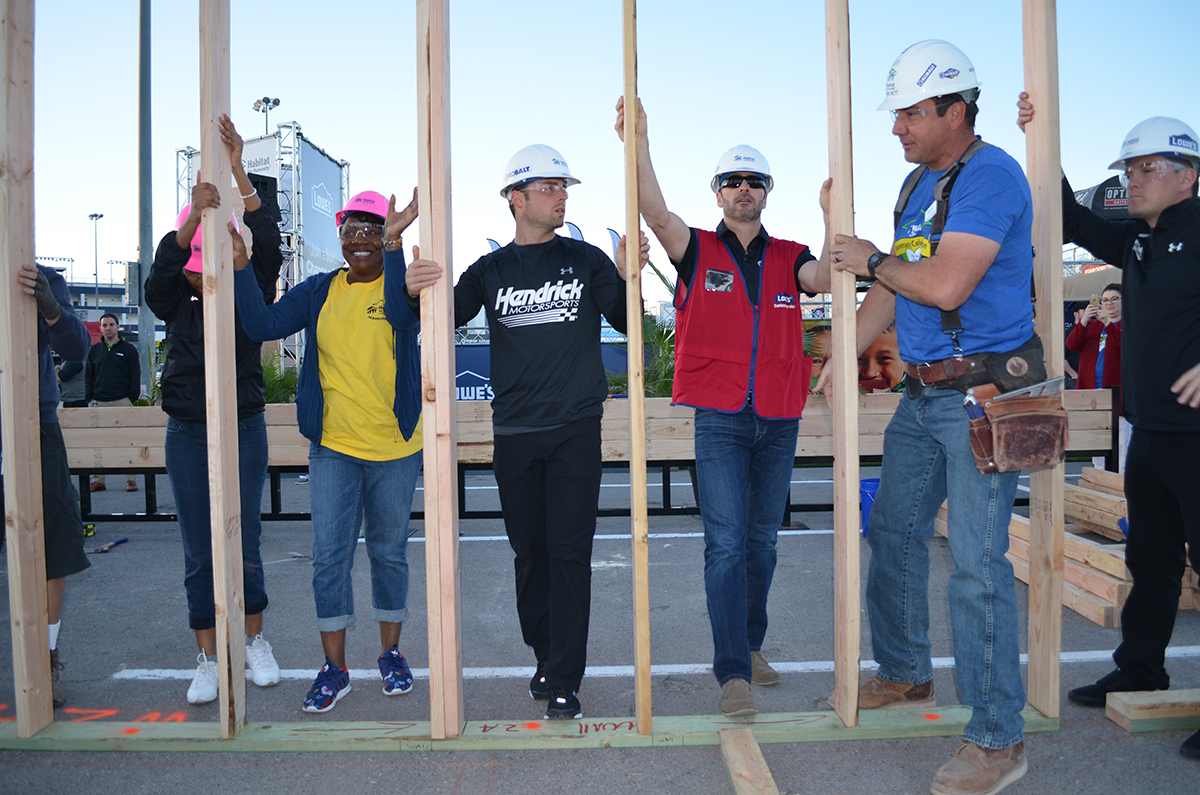 Nothing is more wonderful than helping others! Such a great, fulfilling experience!
When Is This Movement Happening??
This movement, happening during National Women Build Week (April 30- May 8) was created by Habitat for Humanity and Lowe's! Families will work alongside women volunteers to build 650 homes during the week!! Amazing!!!!!
This will take place in 300 communities and host the event during the week before Mother's Day, reinforces the message that EVERY woman can make a difference! This is so powerful! Why not get mom involved? You can be right alongside with her, making a difference in MANY people's lives!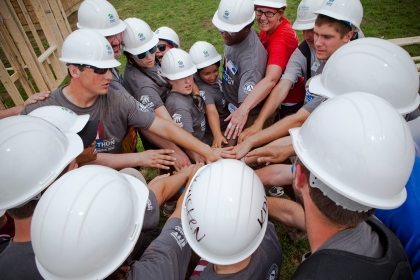 Where Can I Get More Information And Get Involved?
To get more information on Habitat for Humanity's Women Build program and to learn about Women Build Projects in communities across the U.S., please visit Habitat.org/wb. You can also visit the National Women Build Week tab on their Facebook Page. Or you can fill out the form HERE!
Get Social!
Connect with Habitat For Humanity on Facebook, Twitter, Instagram, Pinterest and Google+!
Connect with Lowe's On Facebook, Twitter, Instagram, Pinterest , and Google+!
What Are You Getting Mom For Mother's Day? Will It Be Something That Gives Back To Her Community?