This post is all about the Great Ways to Surprise a Friend with a Baby Shower! One of the many fun tasks we may have when a friend is expecting a child is getting to host the baby shower. Baby showers are a wonderful way to celebrate the new mom while also practically ensuring she will have everything she needs once the baby has arrived.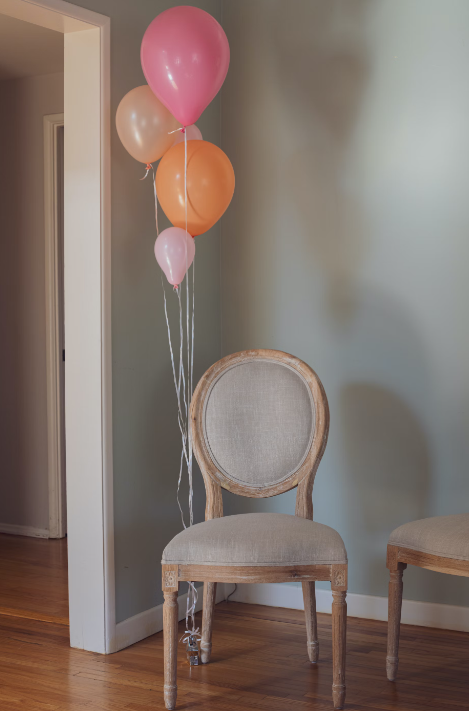 Great Ways to Surprise a Friend with a Baby Shower
If we have the time and energy, hosting a surprise baby shower can be a fun way to celebrate. There is something about a surprise that always brings a smile to everyone's face.
Getting Everyone to a Baby Shower
Choosing a date and location, as well as compiling a guest list, are just a few of the details we'll need to consider. We'll want to choose a time when we know both the new mom and all our guests will be available.
Furthermore, we want to include as many friends and family members as possible on the guest list so the new mom can see how many people love and support her.
New mothers should understand that they have an entire village ready to help them. If we are planning a surprise baby shower, we must pay extra attention to all the details to ensure that everyone arrives at the right place at the right time.
Picking the Perfect Baby Shower Theme
When planning a surprise baby shower, there are numerous themes we can consider. We could start by thinking about what kinds of themes the new mom is likely to enjoy or what kinds of themes we'd like to host.
In either case, baby shower themes can range from decorating so guests feel like they have traveled to the beach or an exotic location to focus on TV shows, movies, or books that the new mom loves. By picking a theme we are sure that the mom-to-be will love, we are sure to make our surprise baby shower even more delightful for everyone who attends.
Choosing Baby Shower Gifts
One thing to consider when planning a baby shower is what type of gift we want to give the new mom. When supporting a pregnant friend, it is important that we consider items both for the new child, such as diapers or cute outfits, as well as items for our friend, such as gift certificates for massages or facials. At a baby shower, there is no reason not to pamper both the new mom and the new baby.
Pampering the new mother is important because she is often so preoccupied with completing a variety of projects to welcome her new baby that she forgets to pamper herself. By giving the new mom a moment to pause and relax, we are helping her be the best mom possible. Being a new mom is one of the most wonderful challenges a woman can face, but that does not mean she should let this challenge prevent her from taking care of herself.
To find the best baby shower gifts you don't have to look too hard. Sometimes the best gifts for the new little one are comfort items like blankets, cozy onesies, a pacifier, or a lovey. I know when I was pregnant and had my baby shower, I really appreciated those types of items when my baby finally did arrive because they were things everyone new baby would use and love.
Activities for a Baby Shower
Even if we are not able to keep the entire baby shower a surprise for the new mom, we can keep the details secret until the event. This might look like surprising the new mom with various baby shower games that they are not expecting.
These could include games like Pin the Pacifier, Name That Baby Tune or the Price Is Right Game Challenge, in which guests estimate the cost of various baby products. When it comes to baby shower games, the sillier the game, the better everyone will enjoy it. So, we should "go wild" and "go silly" when planning a surprise baby shower for a friend.
When a friend or someone we love is going to be a mom, we want to pull out all the stops and make sure it is a wonderful experience for them. One way we can do this is by throwing an amazing surprise baby shower.
With the right theme and some fun games, we can create a baby shower that our friends as well as our guests will remember long into the future. A baby shower is a great time to shower our friends with love and support and let them know they are always surrounded by others who care about them.