I love me some comfy p.j.s, who on earth doesn't? I was so excited to review Haley Pajama Set by Yala . Oh my goodness the softness is wonderful. That is actually the very first thing I noticed about these pajamas.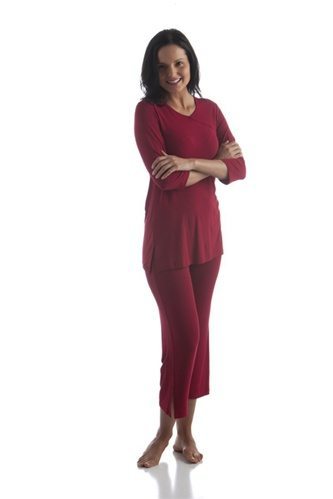 Photos By Yala
The next thing I noticed was the top. I LOVE length to my tops and this has LENGTH. hallelujah!!! I love the way the top looks on me too. It is so comfortable and stretchy feeling. I have room to grow! The length of the sleeves is great too,  they are  3/4 sleeves. I really like the cross-over front because it is fashionable looking. The pants are super comfy too and have great stretch to them. They are easy to pull on and look so cute with the pajama top. What a darling set! These are made from ultra soft viscose from bamboo.
These pajamas are very easy to care for, which I really like too. All you do is machine wash in cool water on a gentle cycle with mild soap. Then just dry on low heat or you can lay flat to dry. I just dry mine in my dryer on low heat and it was perfect.
Features
Naturally soft and breathable
Crossover top with 3/4 sleeves
Cropped pants with side slits and elastic waist
Made from a pesticide free, sustainable and renewable resource
95% Viscose from Bamboo / 5% Spandex
By BambooDreams®
These pajamas come in three different colors: Black, Amaranth and Cielo. I received the black ones 🙂 They are approved by Green America and bamboo used for products is certified USDA organic.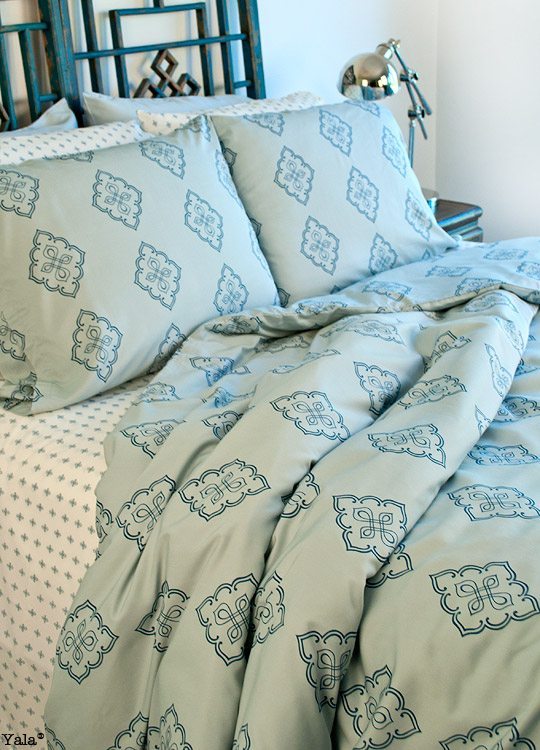 Photos By Yala
GreenEarth Bamboo also carries other wonderful products such as bamboo bedding, bamboo sheets, bamboo bath, bamboo clothing and baby products. So be sure to check those out while you are on their site.
Buy & Coupon Code!!!
You can purchase these adorable pajamas online at http://www.greenearthbamboo.com/ you may use coupon code: SHOPMAMA12 on all your orders $95 or more! This coupon code will expire on July 30, 2012. They also offer free shipping on orders over $200.
You can find GreenEarth Bamboo on Twitter, Facebook and their blog!
 Disclosure:
I received product to review. All opinions are my own, thanks!