*I received

Centrum

MultiGummies to try out and review as well as SOME FUN FITNESS GEAR. Opinions are 100% my own
It is true, taking vitamins is good for my overall health. There were times in my life when I did not take vitamins and I felt terrible, I really did. So, I decided long ago that I would take my daily vitamins because they are so important to my body.
I was able to try out the Centrum MultiGummies. These gummy vitamins taste SO good. They are like a little treat during the day to keep me going strong. I take the Centrum MultiGummies for Women and my hubby takes the Centrum MultiGummies for Men. We both agree we're doing something healthy for ourselves and we like the taste of these gummy vitamins.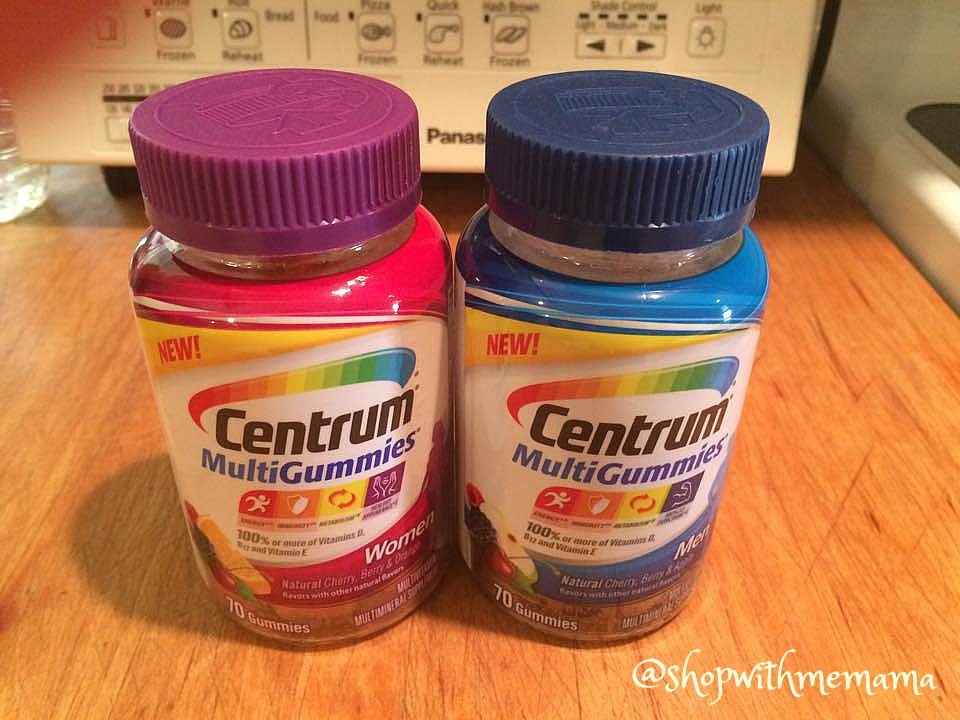 Having kids and being a parent is no easy task and lately, I have been worn out! Taking vitamins and making it a part of my everyday routine, has certainly helped support my energy.
The Centrum MultiGummies have more vitamin D3 than any other leading multivitamin gummy. They provide key nutrients that help support your energy, immunity, and metabolism. They are also gluten-free and specially formulated men and women. The Centrum MultiGummies have three different flavors too, berry, cherry, and orange! So that keeps it interesting!
Grab Your Coupons!
Who doesn't love a coupon or two? Right now, you can Save $4 on Centrum MultiGummies for Women and Save $4 on Centrum MultiGummies for Men!
Get Social!
You can get social with Centrum on Facebook!
Do You Take Vitamins?