Hair Flairs Color Rub
Have you heard of or seen people do that "hair chalking"??? I have, and absolutely loved the look! How easy to do and it turns out beautifully! I have always wanted to try it and since I have a little princess of my own, my little girl loves to dress up and would love for mommy to put color in her hair too!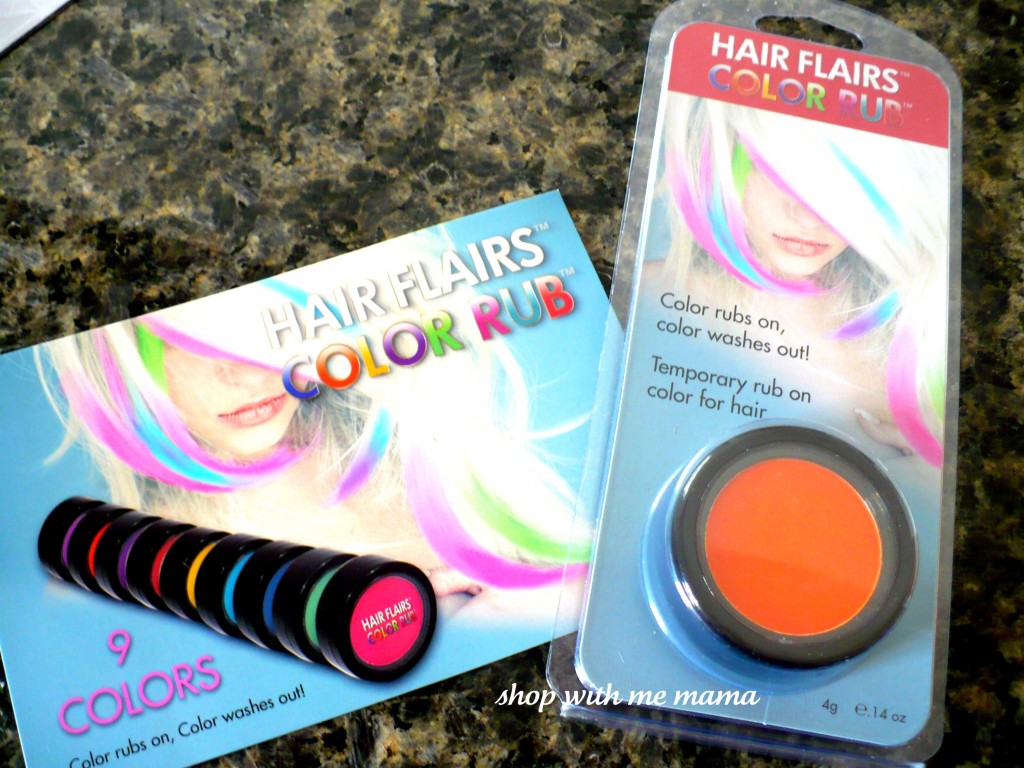 I was sent a product from Hair Flairs
. It is a unique Color Rub for your hair! I and my little girl were excited to try out this trend! It is super easy to put on your hair, but it can be a bit messy.
We put on a dark T-shirt so that the powder color would not mess up good clothes. Next, we opened the color rub (we received an orange color) and you simply run the color rub down your hair where you wanted the color.
It is sooo easy to do. In mere seconds, we had some orange-hued strands on our heads! For a bolder color, simply re-rub over the color you just put on, and for a subtle color just rub it on once, lightly.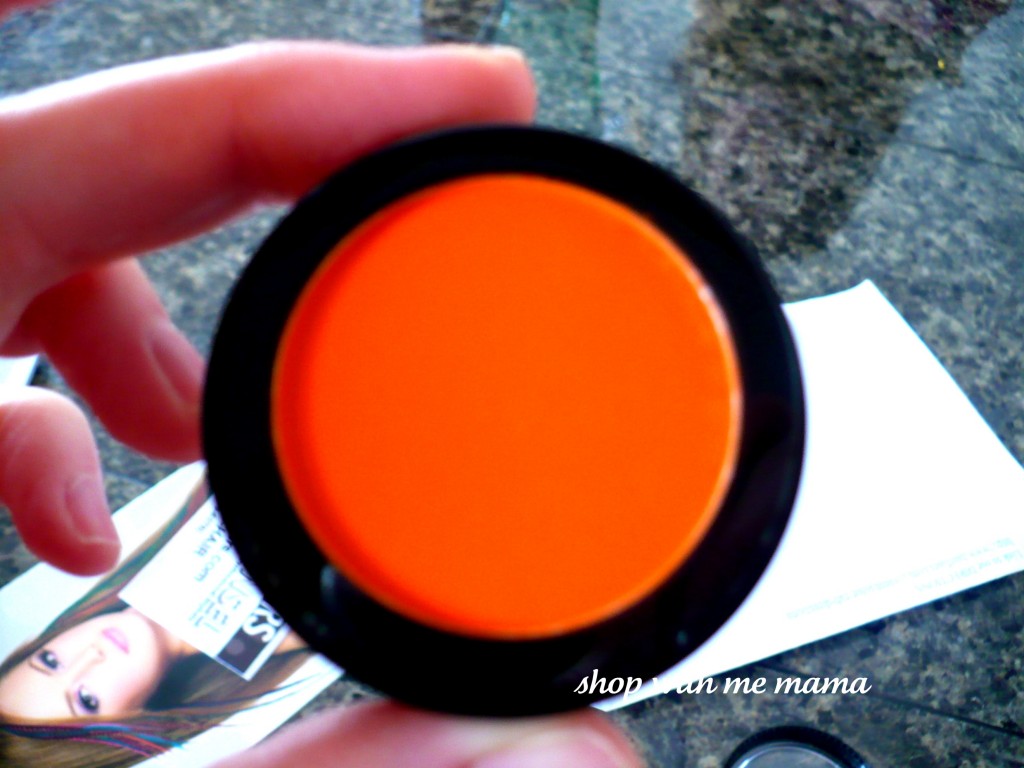 It does color your fingers (and whatever it touches) too, but it does wash off your hands with a little bit of soap and warm water.
You do have to be careful when you wear it, it could stain clothes, so when you do use the color rub, just wear darker clothes and you are good to go, better to be safe than sorry!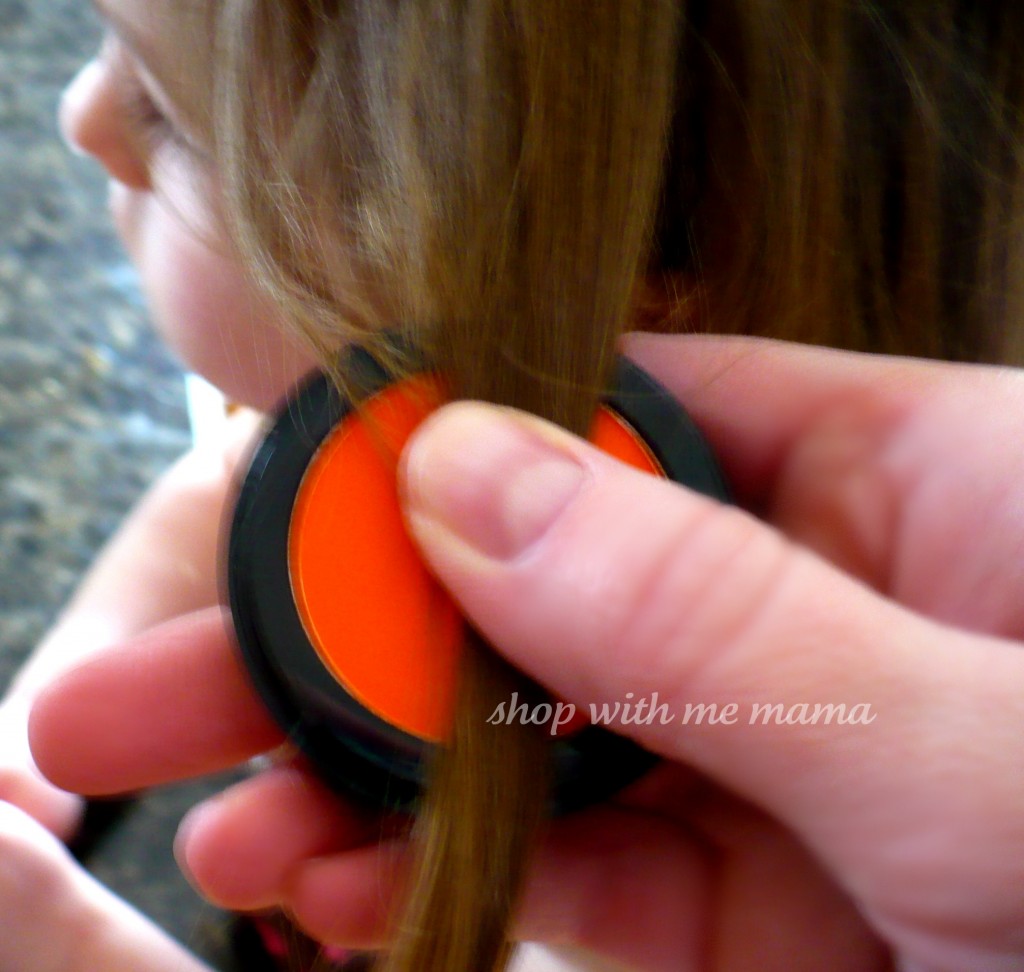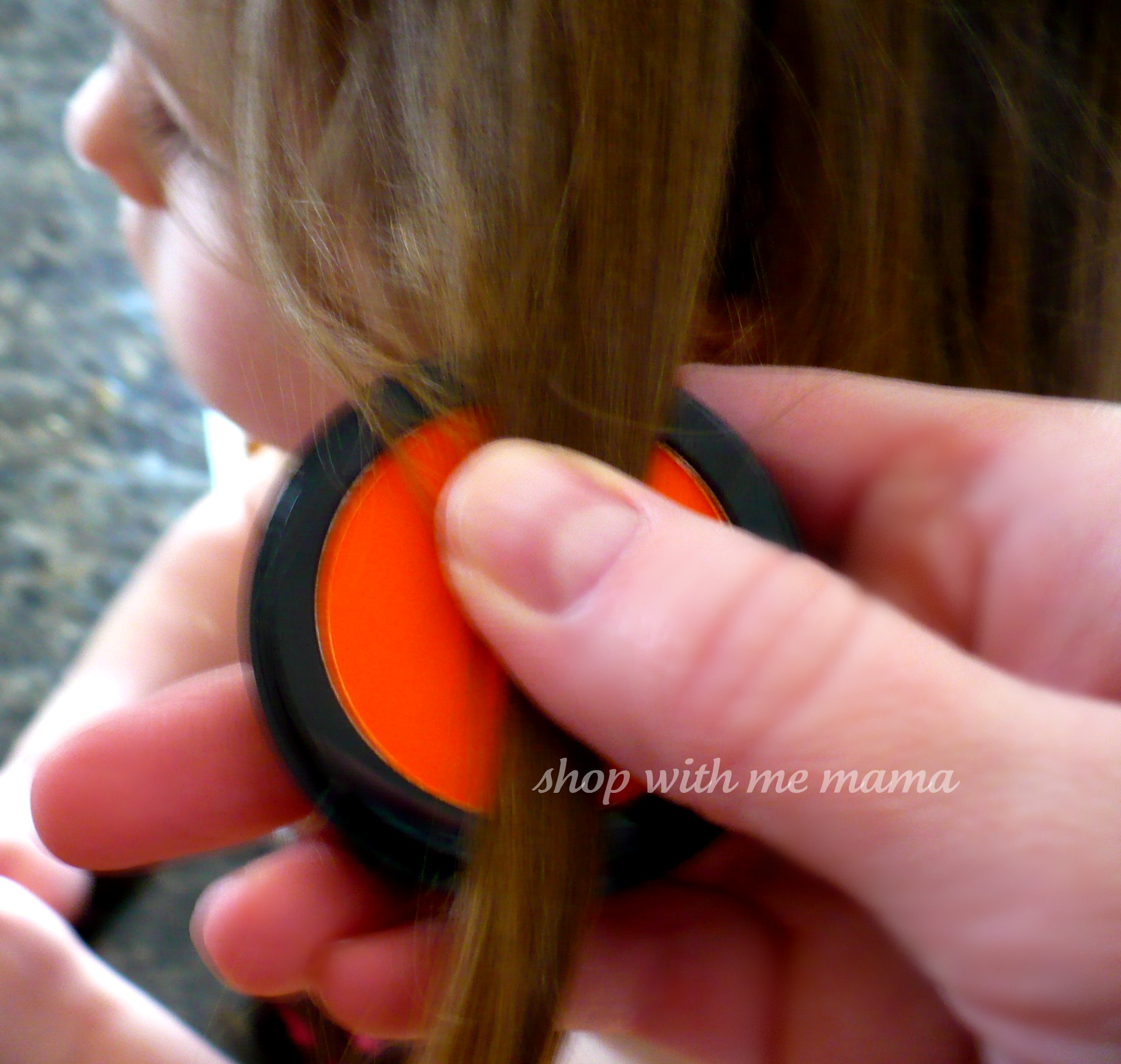 That night, I and my daughter were done with our punky-colored hair and we simply washed our hair with shampoo and it comes right out, with no problems.
We LOVE this color rub, I just wish I had gotten another color than orange. We want blues and purples next time, so I will definitely be investing in some more of this fun stuff!
Didn't it turn out bold and pretty? I can't believe how good it looked! I had to do mine too! The picture is not as good as my daughter's, but that is what happens when it is ME taking all the pictures!

Too cute, huh? I love it 🙂
The Color Rub
is available in 9 different fun colors! Just rub it right onto your hair and when you are done with it, just wash it out! Easy!
Buy
You can purchase Hair Flairs Color Rub online at http://www.hairflairs.com/ or Amazon.com
.