Halloween Costumes At Low Wholesale Prices
Oh for heavens sakes, you KNOW Halloween is just around that bend! Sheesh! You need to get on it and order that Halloween costume already, cuz if you don't, your child will have to wear the same one he wore last year, and it is too dang SMALL!!!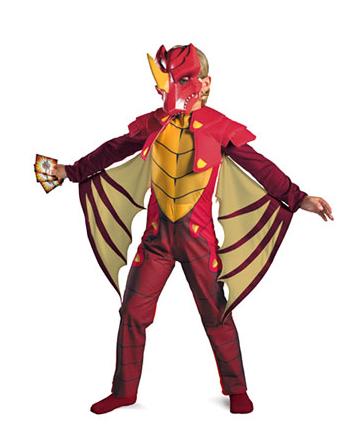 What are you to do??? Well, I have a great suggestion. I know of a great place that sells cheap costumes at low wholesale prices! You certainly can't beat that with a witches broom, or can you?? Perhaps, but that is beside the point at hand. Anyways, they have some great Halloween costumes for boys!
My son was sent a really cute costume to review. He was sent the Bakugan Battle Brawlers Dragonoid Costume, well, because he just loves dragons so much! This costume comes with the jumpsuit with 3D dimensional foam shoulder pieces, detachable wings, and a character mask, which we did NOT get….
It is great quality and I was surprised at how well it fits my son! The wings are cool, that was one of the main reasons my son wanted this costume, and they stay on great, with all of his flapping around the house. My son is thrilled with the costume, as any young child would be, I am sure!
 Buy!
You can purchase these affordable costumes by clicking on a link provided above!
Disclosure:
I was sent a costume for this review, all opinions are my own (and my sons!) thanks!