I have never in my life experienced acupressure. I knew what it was, kind of, but have never tried it or researched it. I wanted to give it a try but was nervous too. Acupressure Mats is a great way to try it out! I was sent a Heavenly Mat to try out. When this mat arrived, I was VERY frightened of it. Not because it growled at me but because it had some serious spikey things going on, all over it! Yikes! However, I heard good things about it and it is good for your health too.
*This post includes my Amazon.com affiliate link.
Acupressure Mats
Look at these "spikes":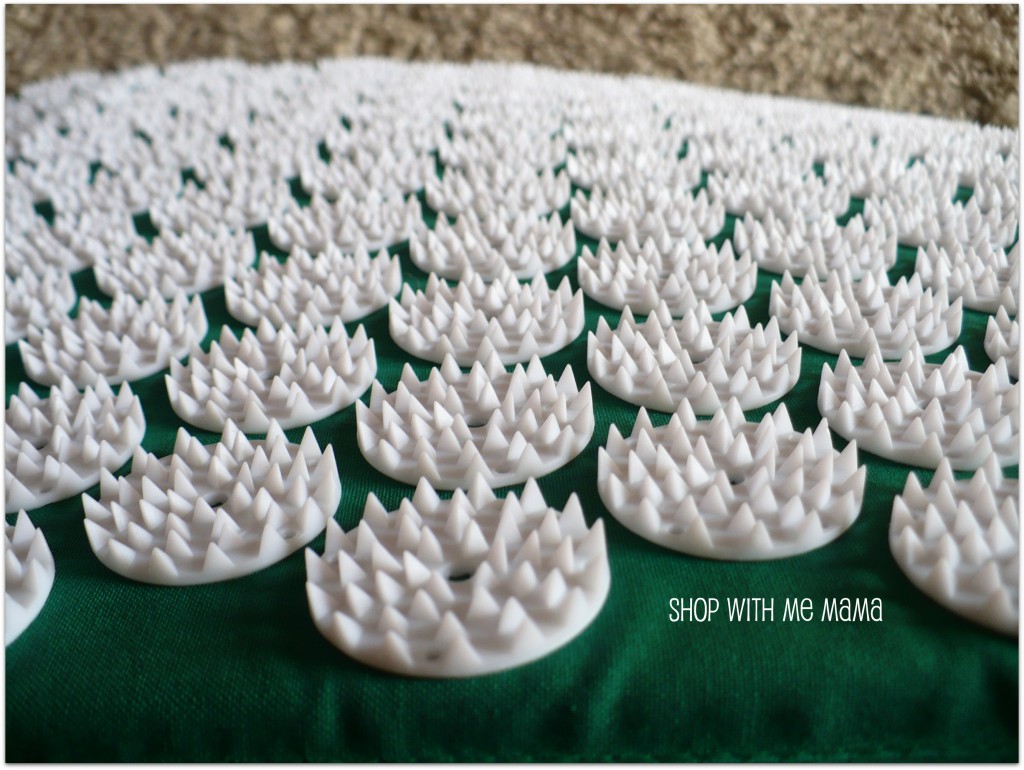 Can you see why I was scared? So, I read up on what the mat was supposed to do and how to use it. Then, I placed the mat on my floor, put on a small tank top and laid back on it! Oh. My. Goodness! Very weird! Not really comfortable either. It seriously hurt like hell.
But, the first time I did it, I stayed on it for 10 minutes. I had some of my bareback on it and the rest of my back was covered with the tank top, but I could still feel it through the tank top.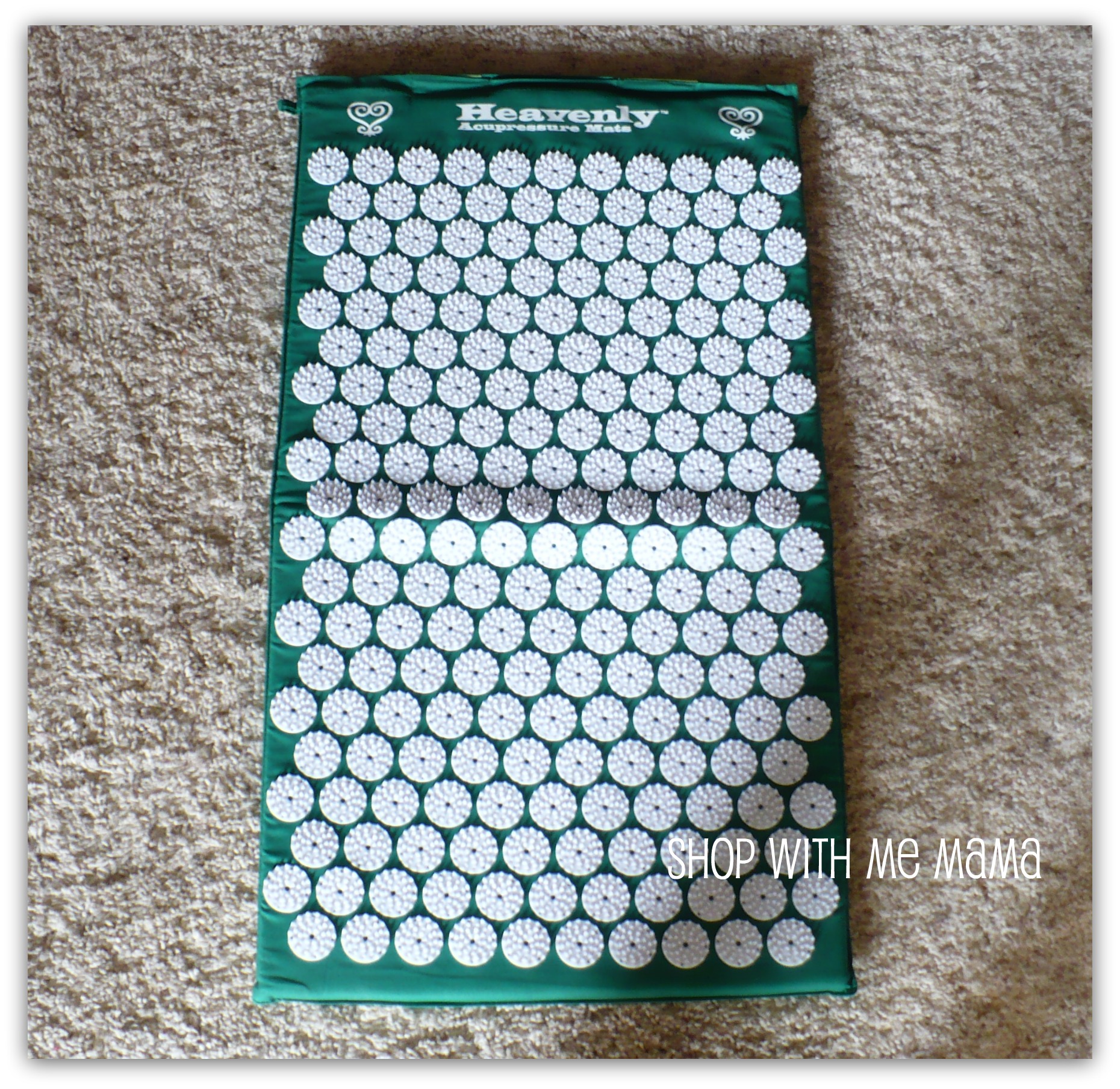 They say if it is too uncomfortable at first, to use a sheet or thin material blanket between the mat and your skin. Some minor discomfort will be felt the first few times using it, and yes, there was some discomfort!
As I laid on it the first time I tried to relax and just breathe. My kids were running around me feverishly, so it was a bit hard to stay focused, but I tried.
At first, it was uncomfortable, but then my body started feeling warm and tingly like they said it would, it was weird, but kind of neat. When I got up from my first use of it, my back kind of hurt and felt like a sunburn. But it went away within about 5 minutes.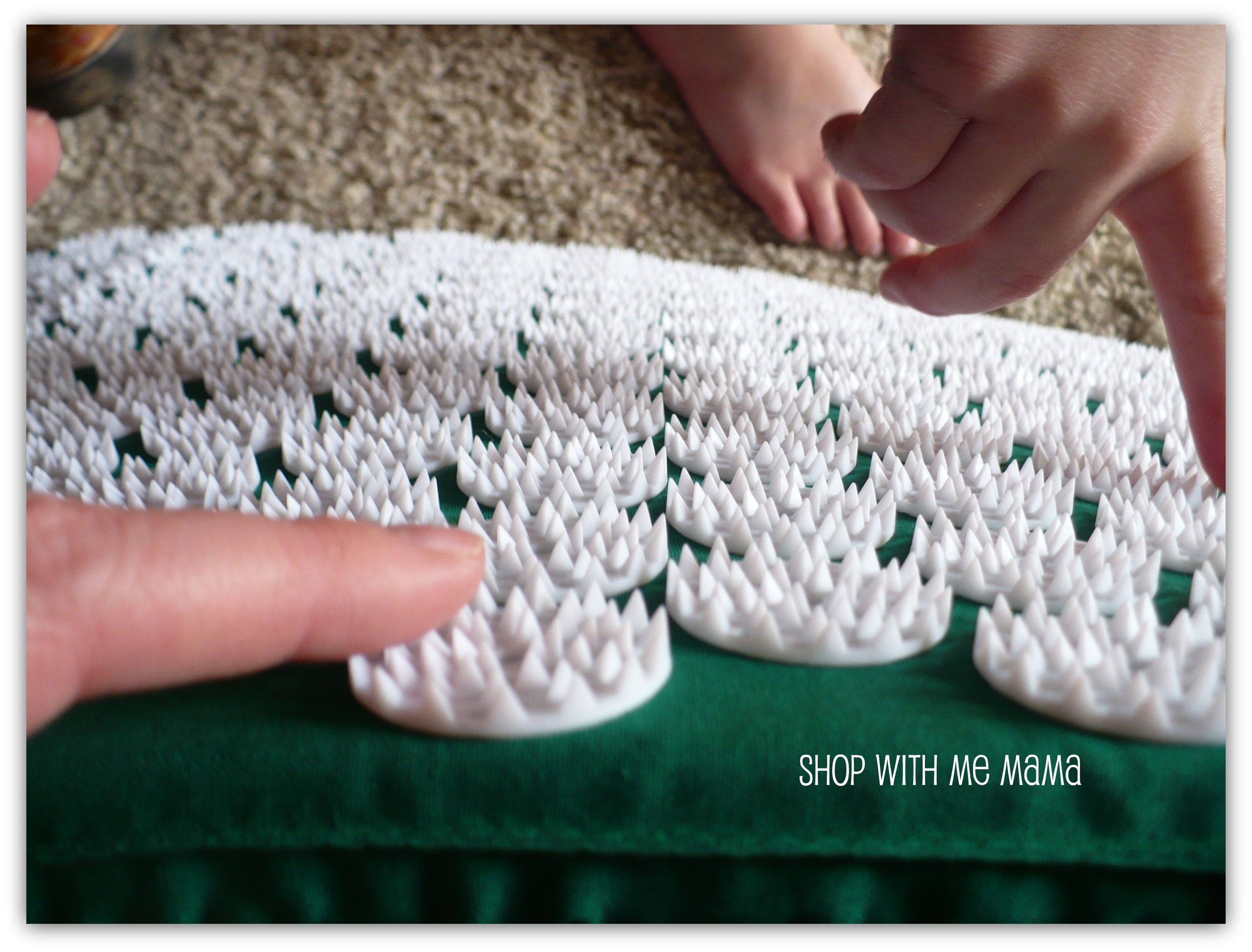 The next time I used it, I went for 15 minutes and that is as long as I have gotten, on this mat. I have used it 10 times since receiving it. It is certainly different than anything I have ever tried before.
They say that it is safe to use and that you can even fall asleep on it because it is safe. I am not sure I would be able to relax that much on this mat, but I found myself, with breathing slowly, I really can relax on this mat a little bit.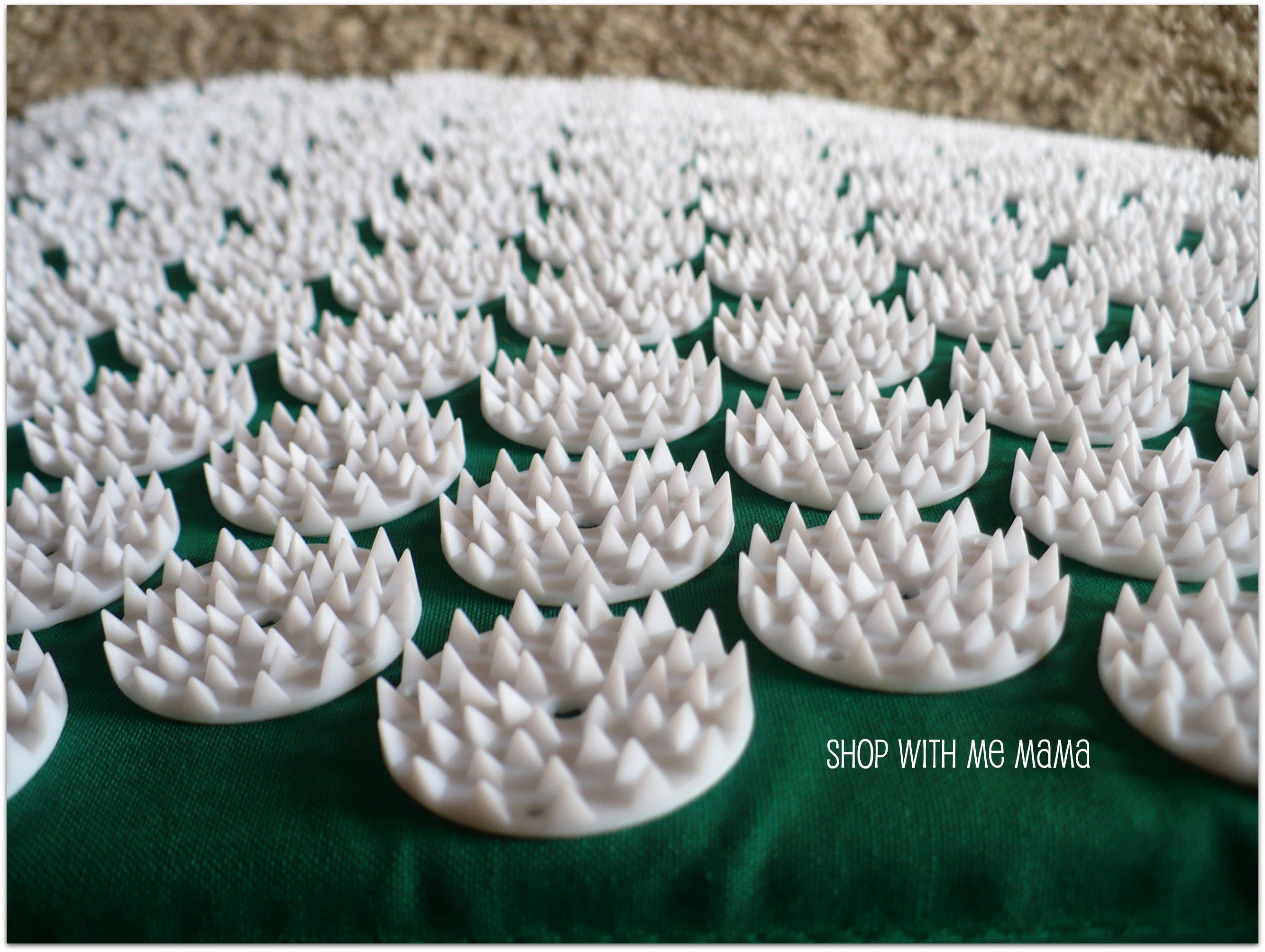 After using the mat each time, it is important they say, to drink water to help your body safely remove toxins that may have been released during your mat session.
I have only done my back as that is where I have soreness and tension the most. It seems like since I have started using this mat that my body feels like it has better blood flow. I feel good after laying on the mat. I have not really noticed anything else other than those things.
You can use this mat on other parts of your body. My husband has sore hips and I was telling him he should try this mat out, so we shall see if he does. I tried standing on it with bare feet, LOL and since my feet are SO sensitive I could not! My hubby can, but not me! I giggle WAY too much!

A Bit About Heavenly Acupressure Mats:
For over 30 years acupressure mats have been by those suffering numerous ailments, and who wish to restore balance in their bodies. By targeting pressure points in the body, acupressure mats trigger the release of endorphins and oxytocin – which in turn can help the body by relieving pain and stress.
The top reasons for using an acupressure mat are pain relief, stress relief, increased energy levels, and relaxation. Heavenly Acupressure Mats are an easy and affordable way for you to enjoy the benefits of acupressure in the comfort of your own home.
The Heavenly Acupressure Mat is manufactured with high-quality materials only and includes the following components:
100% natural cotton cloth exterior
Non-toxic ABS plastic acupressure points (same type of plastic used for Legos)
Foam rubber cushioning
Size: 29 x 17 x 1 inches
Acupressure Points: 8,820
The Heavenly acupressure mat is made without the use of glue

So they say by using the Heavenly Acupressure Mat for just 20 minutes each day, you can feel more relaxed, increase your energy levels and increase your sense of well-being, which I am sure relates to ALL of us.

And of course, before using consult your doctor and read up on who should NOT be using the Heavenly Acupressure Mats.
Buy
You can purchase the Heavenly Acupressure Mats online on Amazon.com.