*Product was received. Opinions are mine. This post includes my affiliate links.
Every Christmas, I ask my hubby to get me stuff from Hickory Farms. I can't have a Christmas go by, without them. Last year I was pregnant and Hickory Farms never tasted soooo good! Hickory Farms For The Holidays is a tradition for us. They always have such yummy gift baskets!
This year is no different! We have a seasonal Hickory Farms store here at our local mall and I can't wait to go in there and pick my next gift 😉 YUM! When I was younger I worked at a seasonal Hickory Farms store and LOVED it! That was probably my most favorite job I ever had and the yummiest one!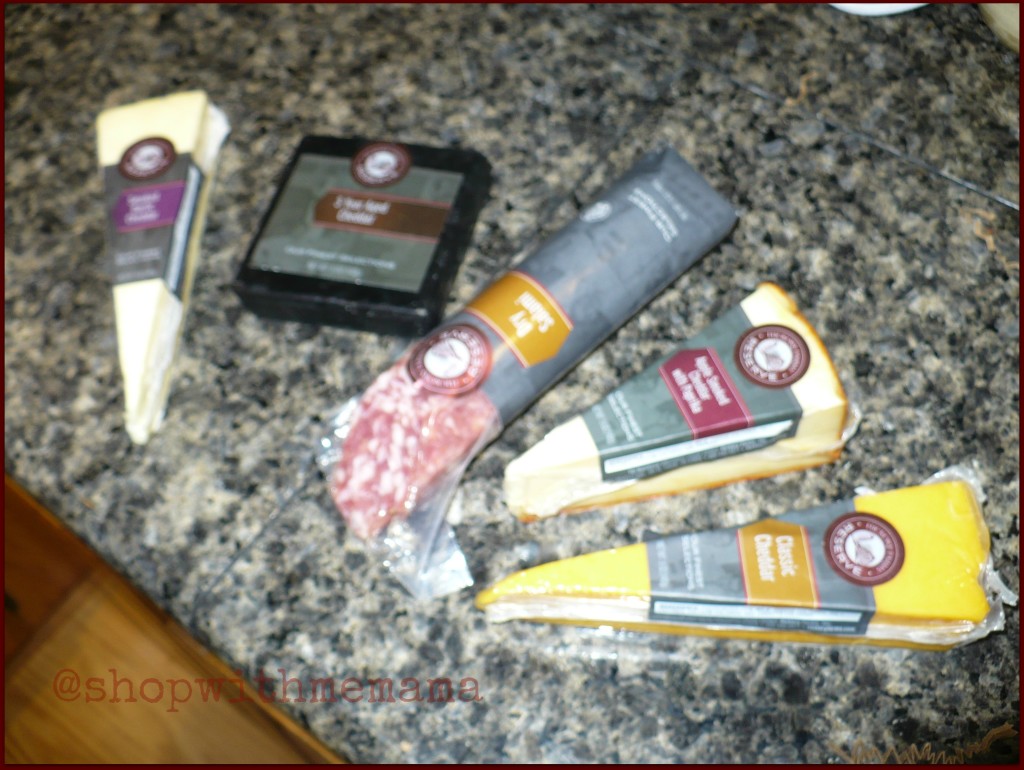 I have been trying to work with Hickory Farms for a while now, so when they finally contacted me to work with them this holiday season, my season just became brighter! I was sent a delicious Cheddar Flight gift basket with their Dry Salami and some other cheeses. The dry salami is very different tasting than what I was used to. I did not care for it much, but my hubby and kids ate the whole thing in one sitting!! I enjoyed the cheeses that were sent, my favorite was the garlic one, yum!
I really like everything Hickory Farms has to offer. They have been around for as long as I remember and they are certainly a holiday tradition in our home. Every holiday we enjoy something from Hickory Farms.
Buy
You can purchase yummy products from Hickory Farms online at Amazon.com.