*Product was received. Opinions are my own.
When I first saw the Jesus Sees Us doll, I thought it was kind of neat. My kids already know a bit about Jesus, but I thought, with this doll and message it was packaged with, would be wonderful for them, to learn more about Jesus.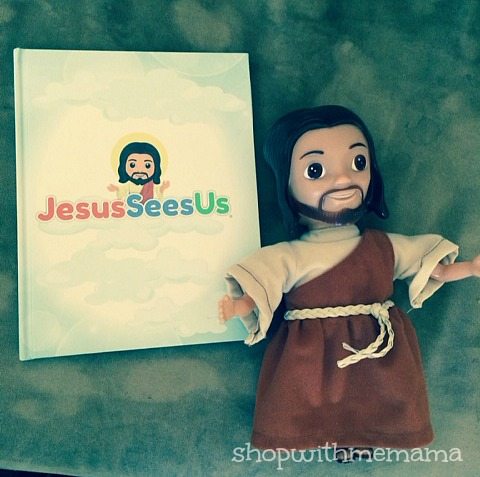 Just imagine your children, taking the same interest and wonder in Jesus and the Christian message, as they did in their favorite toys? That would be great, right? Well, I thought so! Jesus Sees Us is a packaged Jesus Christ Doll that has the same comforting power as a child's favorite toy or blanket. But, it is rooted in lessons that last a lifetime for your child.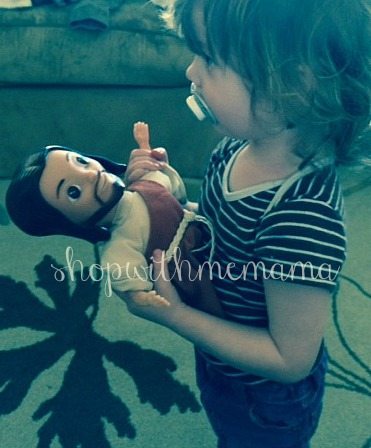 Since children respond well to tangible items when they are young, why not make that item be a loving, Jesus Doll to comfort children and ignite their faith? The Jesus Sees Us doll comes with a book too, that helps assist you in engaging your child and starting the conversation about Jesus' teachings.
I gave the Jesus Sees Us Doll and book to my littlest one. He is a bit over 2 now and loves it when I read him the Jesus book while he  holds his Jesus 'baby'. It is the sweetest thing seeing my little one hold on to the doll and give it kisses and hugs!
The Jesus Doll has a  soft body and a warm, welcoming face. His arms and hands are open, inviting your child to hold him, engage with him, and pray with him.
---
About Jesus Sees Us
Jesus Sees Us was created by two mothers of preschool-ages children looking for an engaging and relatable way to introduce Jesus and their Faith to their children
Includes a soft body Doll with a hard molded head and a hard covered Lesson Book
Appropriate for children ages 2-6
The Doll has a warm and loving face and inviting, open arms that mirror the image of the illustrations in the Lesson Book
Lesson Book includes illustrated Biblical stories of Jesus with Scripture reference and correlating lesson on how we can model our behavior like Jesus today
A wonderful tool to help your child foster a personal relationship with Jesus at a very young age that will last a lifetime
---
The accompanying book is illustrated with the same face of the Jesus Doll and contains relatable Biblical stories about Jesus with lessons on how we can be like Jesus on earth today. I read this book to my older kids too, as they really enjoy learning more about Jesus.
The book is a perfect way for parents and caregivers to help children make the connection to Jesus' teachings in their everyday lives. Your children can re-enact the Biblical stories with their Jesus Sees Us doll!
With Easter coming up soon, I wanted to let you all know about this doll! What a great gift it would be, to give this to your child (or children!), on Easter morning!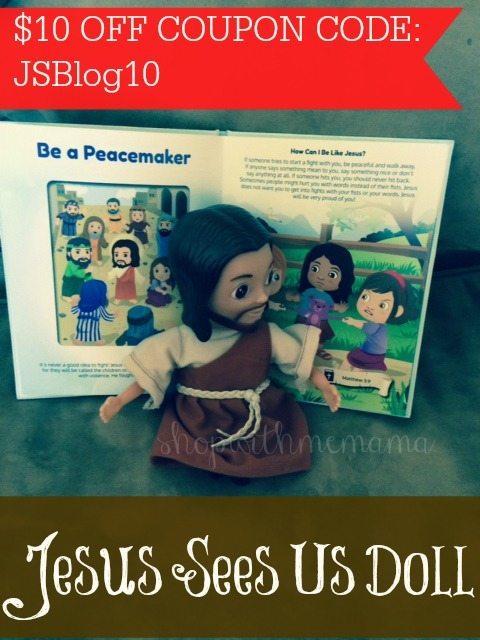 Buy
You can purchase the Jesus Sees Us Doll available through their website and Amazon.com. It retails for $35.00.
Coupon Code!!!
Grab your $10 OFF COUPON CODE: JSBlog10
What Do You Think Of The Jesus Sees Us Doll? Will You Be Purchasing It For Your Loved One This Easter?