*This post is brought to you by Hydrofeet, opinions are my own.

Are you on your feet all the time like me? Being a busy person, on your feet all day can be so hard on your feet, I know! When I used to work outside of my home, I was on my feet at least 9 hours a day, many times, more! My feet hurt SO bad!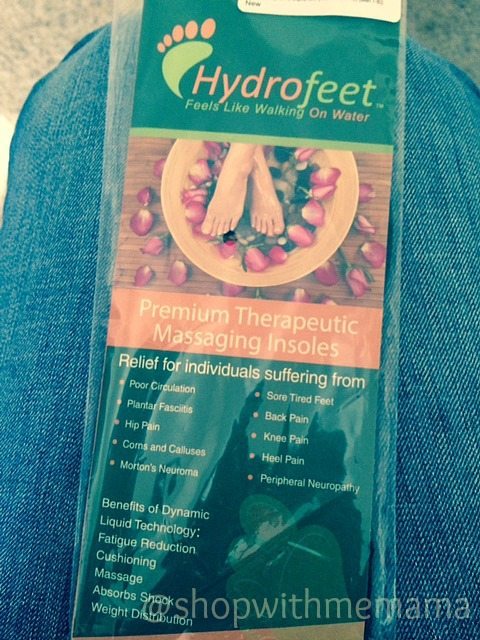 Now that I am a mom and I can stay at home, I am still on my feet a lot throughout the day. My feet, at times, ache really badly :/ Like last weekend when I was on my feet from 8am to 9pm!! I was in a cleaning mode and was SO tired by the end of the day, but my house sure looked good 🙂 My feet on the other hand, HURT.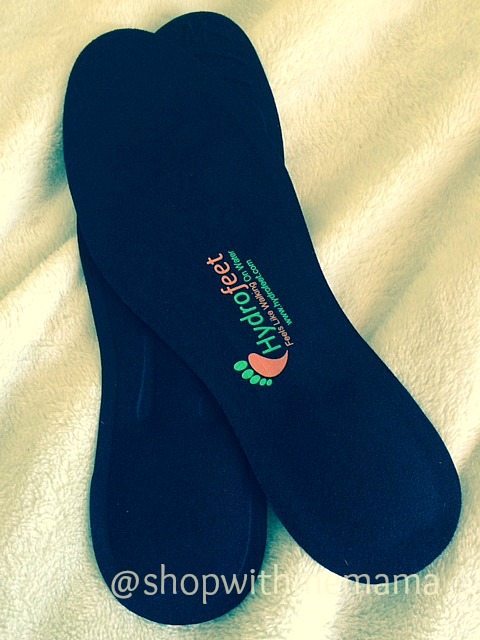 I sure wish I had the Hydrofeet Therapeutic Liquid Massaging Insoles in my shoes then! I just received these in the mail, yesterday. As soon as I got them I put them into my shoes and have been wearing them ever since. They are very comfy and make my feet feel so pampered! I love that these insoles goes with any kind of footwear.
What Is Hydrofeet Insoles?
Hydrofeet are insoles that you put into your shoes! They are super easy to put in  your shoes and feel very comfy. Hydrofeet Massaging Insoles help prevent or address common foot problems such as sore, tired feet, plantar fasciitis, bunions, Morton's neuroma, Achilles' tendonitis and even can help with knee, hip, and back pain; heel spur, heel pain, corns and calluses, peripheral neuropathy and poor blood circulation. Wow! They can really help with a lot of things that are ailing you!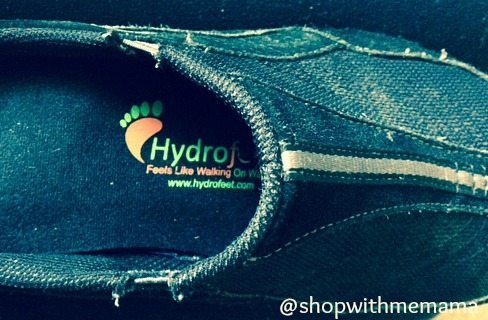 What Is In The Hydrofeet Insoles?
Well, what ever is in them, they are SO cushy and comfortable! My first impression was, 'Wow, these are cushy and SOFT feeling on the soles of my feet!' Very interesting! So what is in them to make them SO cushy???
Hydrofeet Insoles are filled with a vegetable-based, pharmaceutical-grade, FDA-approved glycerin. "Pharmaceutical grade" means allowable in food or cosmetics under FDA standards. This liquid glycerin is enclosed in thermoplastic polyurethane (TPU) that is known for its durability and strength.
Unlike rubber, gel, or foam inserts, Hydrofeet Insoles last longer, and were found to have 50 times the viscosity and strength of regular  insoles. That is good to know that these insoles will last longer so I can enjoy them for a while! I have told my parents and all my friends, who are on their feet a lot, about these massaging insoles!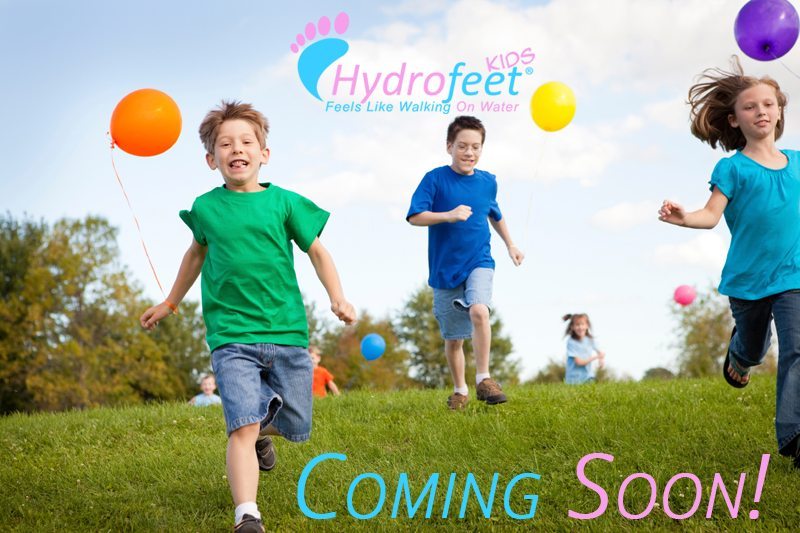 They make these insoles for men, women and children! The children's Hydrofeet insoles are coming soon! I thought that was neat that they are making these for kids too. Adults are not the only  ones who get tired, achy feet! I can't wait for my kids to try these out, they sound fantastic!
Feet Of The Month!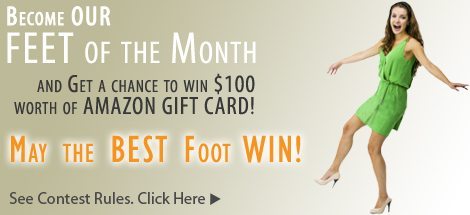 If you have purchased Hydrofeet Therapeutic Liquid Massaging Insoles before, you can join in the fun! Simply fill out their form, submit a photo of you and your Hydrofeet and tell them why you should be AWARDED as Hydrofeet Feet of the Month. Tell us why you love Hydroffet and how it has improved your lifestyle! You could win a $100 Amazon gift card and your story featured! Yay!
Buy 
You can purchase the Hydrofeet Therapeutic Liquid Massaging Insoles online at http://hydrofeet.com/. They retail for $44.95 (on sale from $59.99).
Let's Get Social!!
You can connect with Hydrofeet on Twitter, Facebook, Pinterest and Google+!
Do You Have Tired, Achy Feet? What Do You Think Of the Hydrofeet Therapeutic Liquid Massaging Insoles?