Hyundai First Responders Program is a wonderful program that allows First Responders $500 towards the purchase of a new, used or leased vehicle through a Hyundai Dealership.
The First Responders Program Bonus is offered by Hyundai Motor America towards the purchase or lease of a new or used Hyundai vehicle through participating Hyundai dealers from May 1, 2019, through January 2, 2020 (Service car rental and demo vehicles are ineligible for this promotion).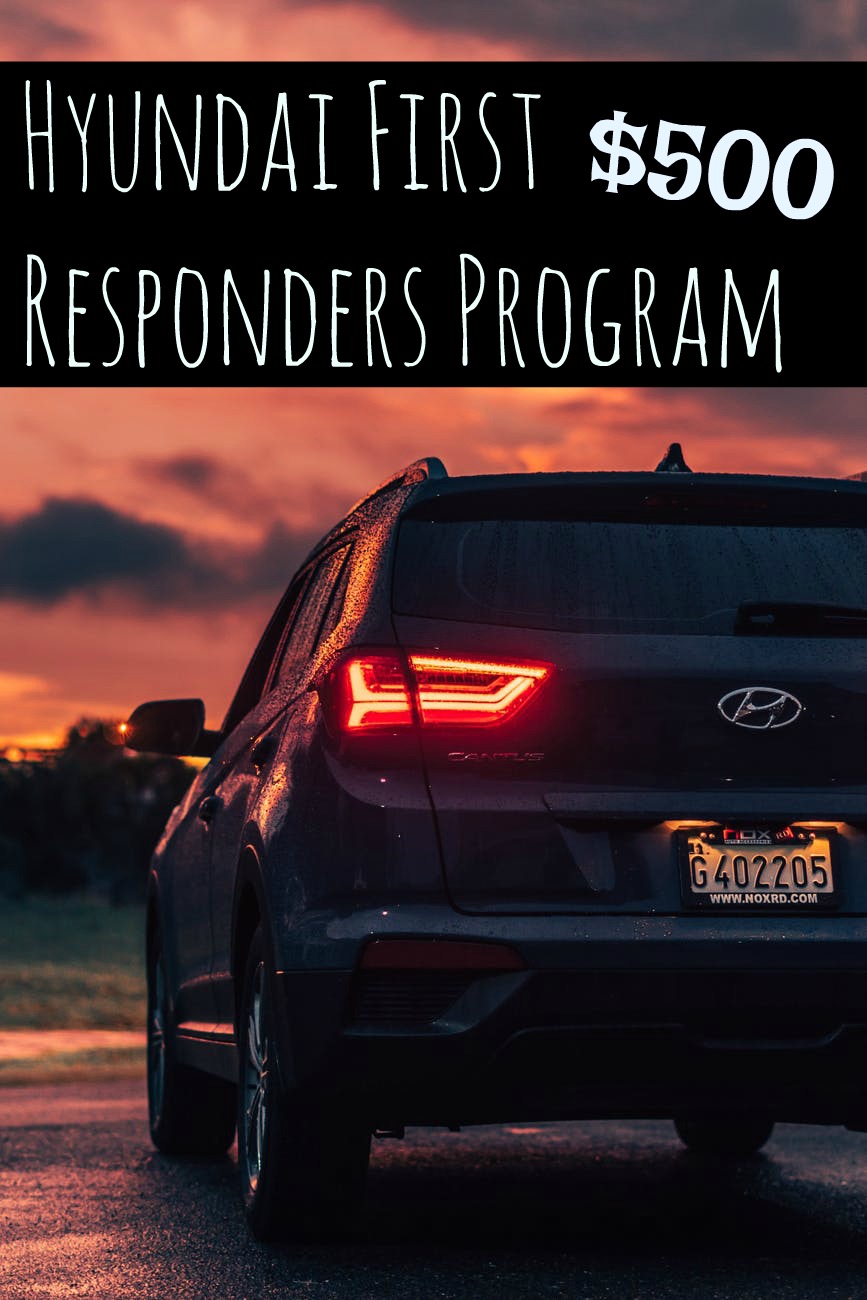 Who Qualifies For The Hyundai First Responders Program Bonus?
Great question! To qualify for the bonus, at the time of the purchase or the lease, you must be one of the following:
*active as a police officer
*Sheriff/Sheriff Deputy
*Correctional Officer
*State Trooper
*Federal Law Enforcement Officer
*Firefighter (paid or volunteer)
*EMT/Paramedic
*911 Dispatcher
*Spouse of a First Responder
You also must provide proof that you are an active First Responder (or spouse of one), and receive a salary sufficient to cover living expenses and the payment of your new/used vehicle. You will also have your credit checked and it obviously must be approved. Because of a credit check, not all applicants will qualify.
Of course, terms, certain conditions, and restrictions apply, so be sure to ask your local Hyundai car dealership to find out more information regarding the Hyundai First Responders Program.
It is always nice to find programs like this one and to be rewarded in some way for your service. Find out how First Responders can get $500 towards the purchase of a new, used or leased vehicle today by visiting your local Hyundai dealer for program details.
Are you a First Responder or have a family member or friend who is? If so, please pass this information on to them! Thank you!