Just wanted to let you all know that I lost the baby. Well, technically it has not been "lost" yet, just waiting to see if it does it on its own, or like the other two miscarriages I had, will have to go in for a d & c. The doctors think that I will have to have the d & c, only because they have been monitoring me for the past three weeks… Anyways, that is what is going on.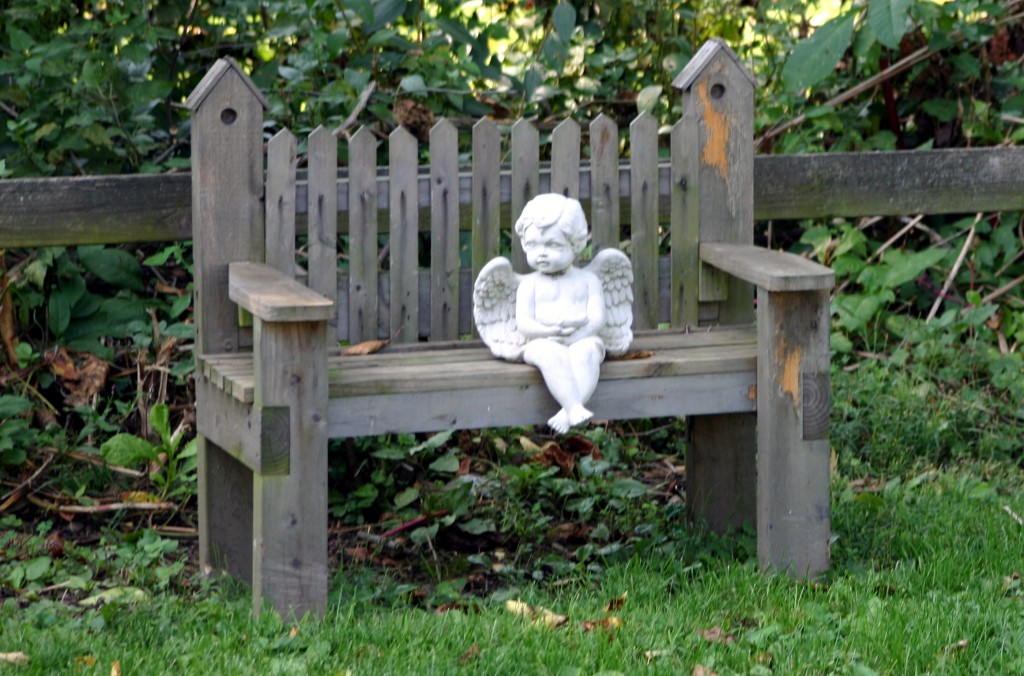 I Lost The Baby…
Now I want to bitch about life and miscarriages and loss…
I thought that since I had already gone through 2 miscarriages, this one would certainly be easier, right? Hell no. It is NEVER easy. EVER. If you have ever been through a miscarriage, YOU KNOW what I mean. I tried to take a nap when I got home from the doctor, and I kept waking up realizing, I am carrying a dead baby, waiting for it to be taken out of my body.
My heart kept dropping as did my stomach. Then I would fall back asleep again only to wake up to the SAME feelings. Shit, I am depressed. Yep, this one is getting to me too. Yep, I feel this loss just as bad as the others…
Hubby is DONE. He wants NOTHING to do with trying again, EVER. I don't blame him. Is that what I want? I am not sure. But I do know I can't take THIS again… I just can't. I am not young anymore. I am 36 years old, so time is certainly not on my side for babymaking. Also, a fallopian tube was taken from me, yes, taken from me by a surgeon who said it WAS NOT necessary.
That is another story and you can read that if you want to… So, with age, and only one tube, I would say my chances of conceiving again are pretty SLIM. This pregnancy was a miracle. It took us 16 months of charting, temping, taking FertilAid, AND using ovulation kits, to try and conceive this one. We actually took that month off and it happened… Then it died…
Am I bitter? Yep. Will I always be? Probably not, but right now don't tell me things will be better. Don't tell me to be happy for what I already have ( I will PUNCH you OUT like I am not happy for my little kids…), don't tell me it was not meant to be, AGAIN, don't tell me God has other plans, Don't tell me God does not give you more then you can handle….. The list goes on and YES, I have heard them ALL.
I hate that I am STILL feeling sick, with morning sickness, I hate that my boobs are huge and hurt like hell…
And, you know all those tests that the doctors give you that usually ensure a healthy, viable pregnancy? You know, like the HCG number thing? Or that if you have good signs of morning sickness, you are good to go? NOT with ME. I have all those. My HCG numbers were AWESOME. The nurse even called me back to tell me this…
I Lost The Baby…The baby just never grew. The sack did, just not the little fetal pole that floated motionless in my uterus. No h/b. As the three weeks went by and the nurses told me that they see this ALL the time, I will be okay, with every u/s, always seeing the same thing. Just the sack.. no h/b… Whatever…
Of COURSE, I had to see 753403458034583 pregnant women on my way to the upstairs office of the hospital, so that was really nice.
Anyways, I am not like this, so negative, but right now I feel like shit and I just don't really care. I do want to thank everyone for their SWEET comments (thank you everyone for saying the RIGHT things!!) and I love you all. Reading through those comments had me BAWLING. It means so much to me, it really does…
I am going to hug my babies close and cry myself to sleep for the next few nights.
To some, this whole post might seem so dumb or some may say "why is she so upset over a MISCARRIAGE??" but, until you experience one you will NEVER know. I already loved this baby and planned on him/her. I even thought of names and bought some things. So ya, you don't know unless you have been there and I hope if you have not, you NEVER do.
Thanks for listening
Kim