InGenuity™ Cozy Coo™ Sway Seat Review
Since finding out I am pregnant again, I have been cautiously acquiring baby things. I say cautiously, because if you read my blog, you know I have had losses 🙁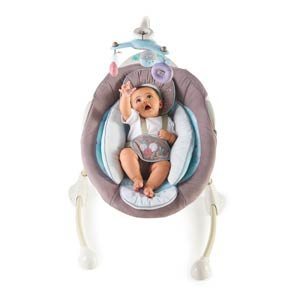 But, this baby is all good and I am almost to the 12 week mark (YAY!!!), so I feel pretty confident in this sweet little miracle growing inside of me 🙂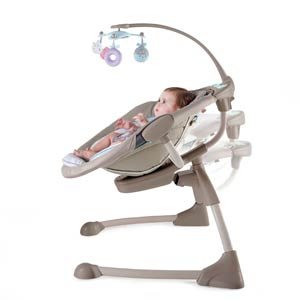 I received a great sway seat to review and can't wait to add my little one to it!!! I can picture him/her now, in this comfy baby sway seat!! LOVE.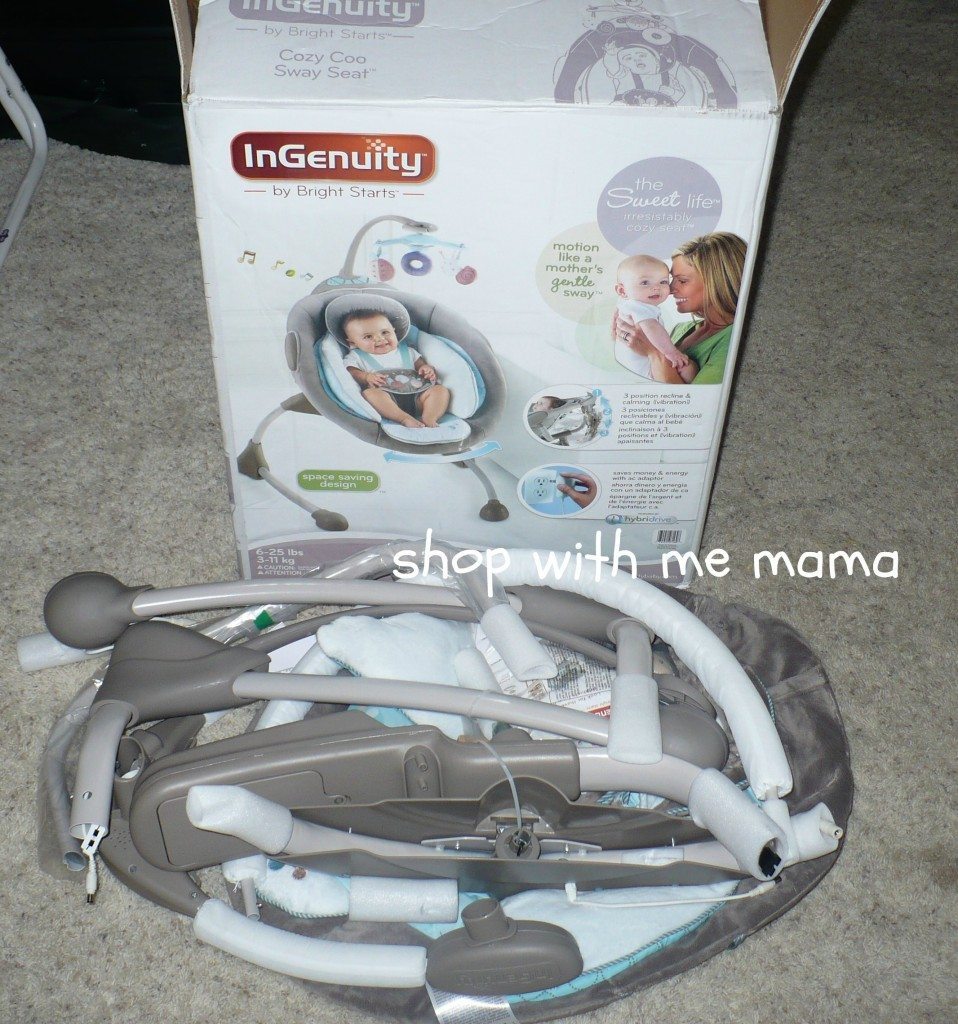 The  InGenuity Cozy Coo Sway Seat is super cute and comfy! I will start with the box it came in… That was a hard box to open! Oh my goodness. It was just super glued on the ends so I had to use a knife to get it apart and open. Once opened I was okay 🙂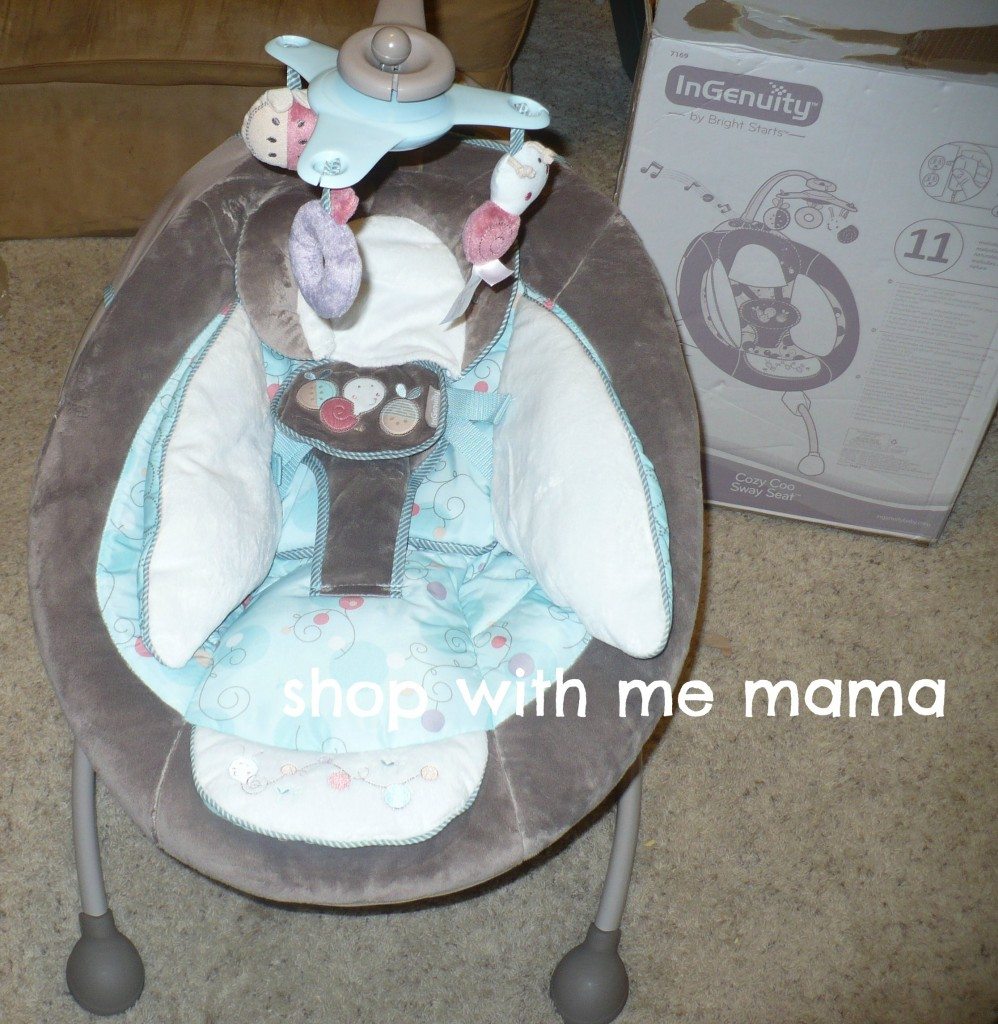 I pulled out the plastic bag that contained all the goods to make this pretty sway seat. There was lots of pieces and of course, it looked super overwhelming to make. It only takes a screwdriver though, to put it all together. I grabbed that, followed directions and in about 45 minutes, had it all put together. Yes I was sweating pretty good and a bit out of breath, from pulling and stretching the seat cover over the frame (HATE that part!!!).
I highly recommend having one other person there, to help you pull and stretch the seat cover over that frame, or you might find yourself swearing a bit under your breath. Next time, hubby will do these baby things for me 🙂 Other than that, all was pretty good.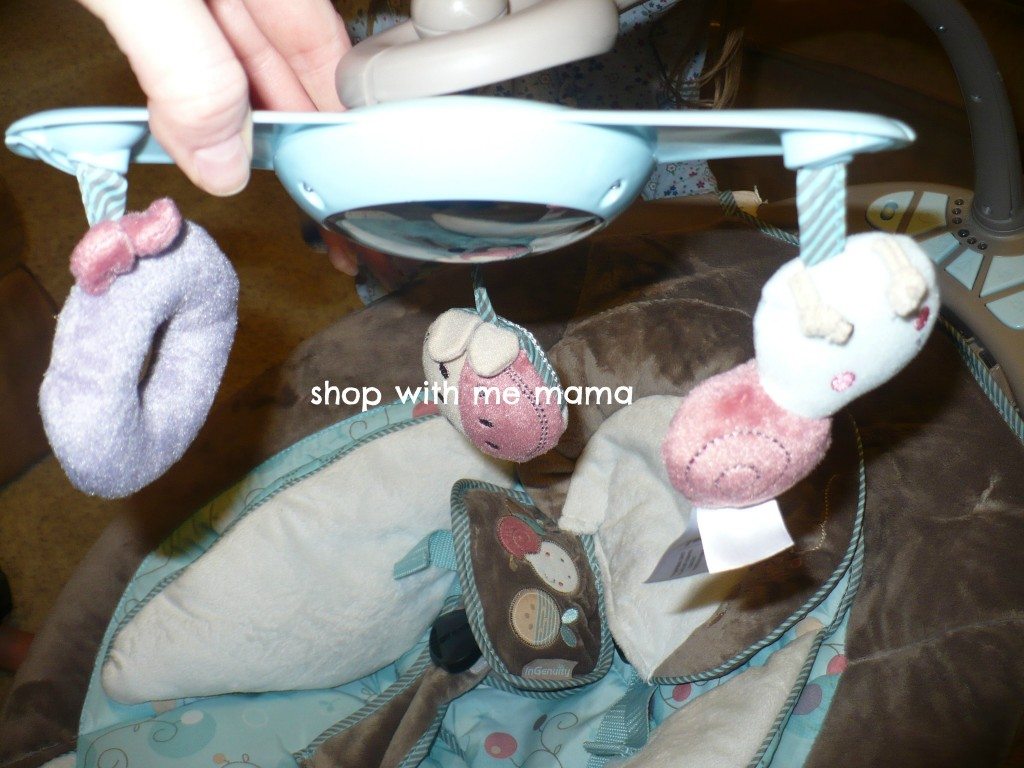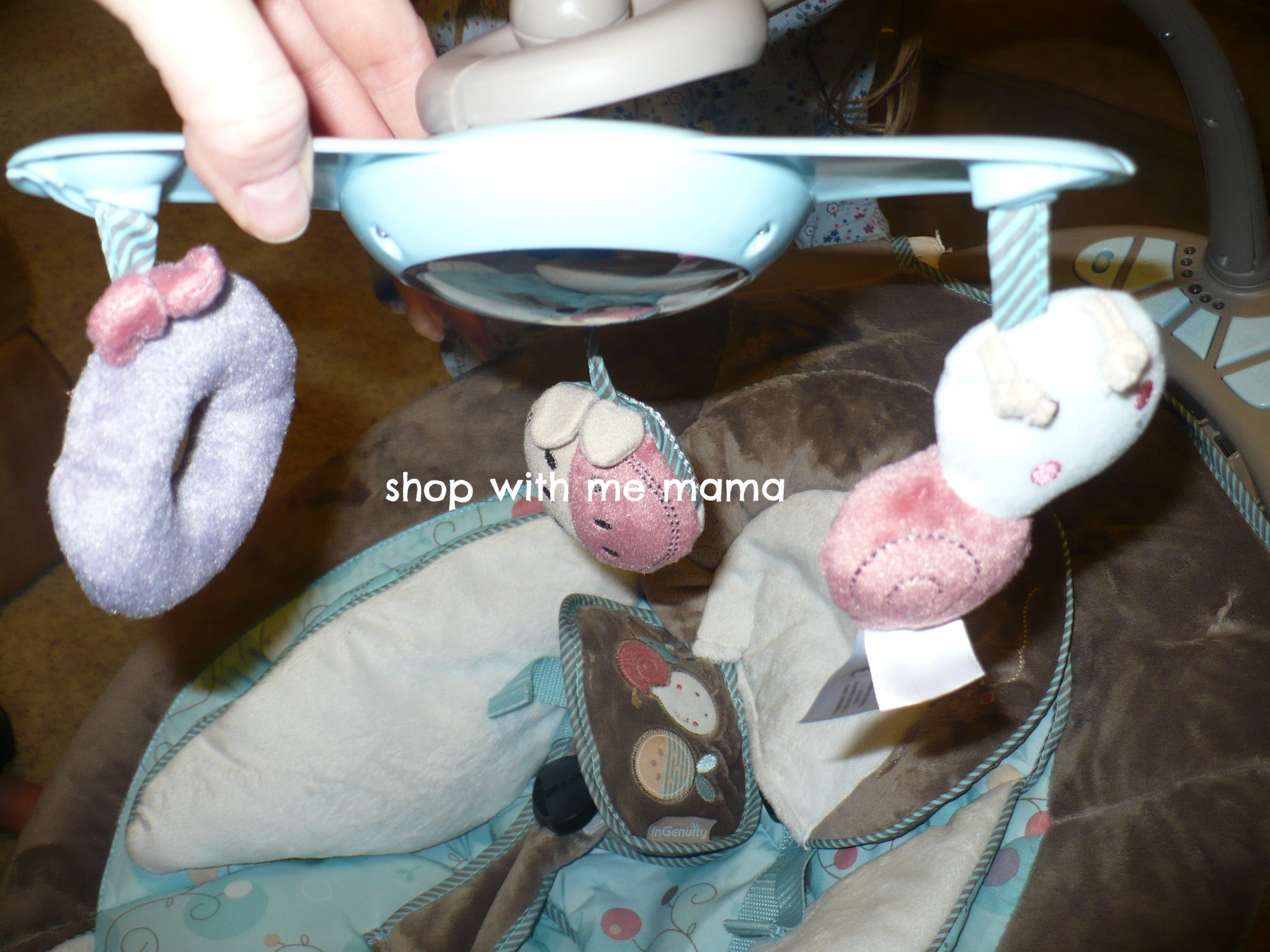 Everything else was pretty simple to put together, just follow the instructions and you can't go wrong. When it is all complete, it is a big swing! I was surprised at how big this is and how tall it stands off of the ground. This swing is awesome! It is plush, comfy, sturdy and just so nice! I love the little mobile that hangs over the swing. It has a little mirror on it, so baby can look up at him/herself and the cute little plush mobile characters are just too dang cute!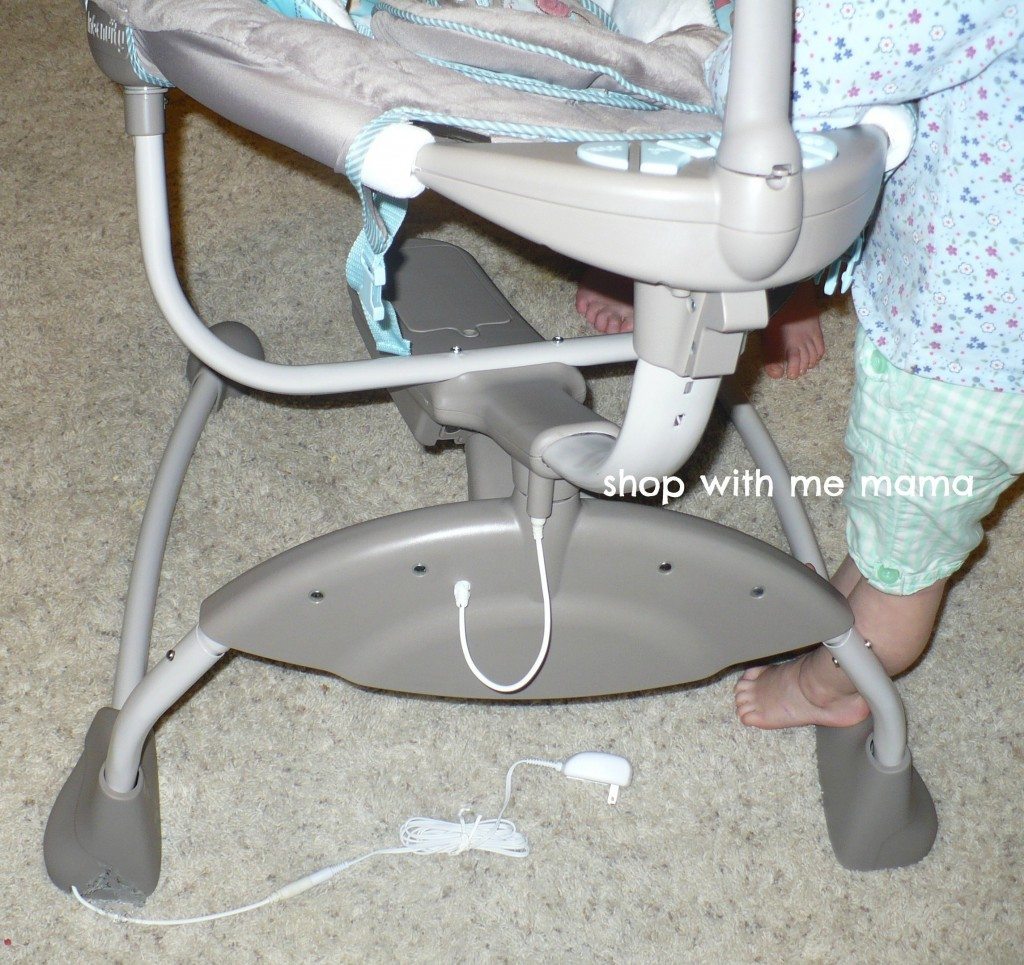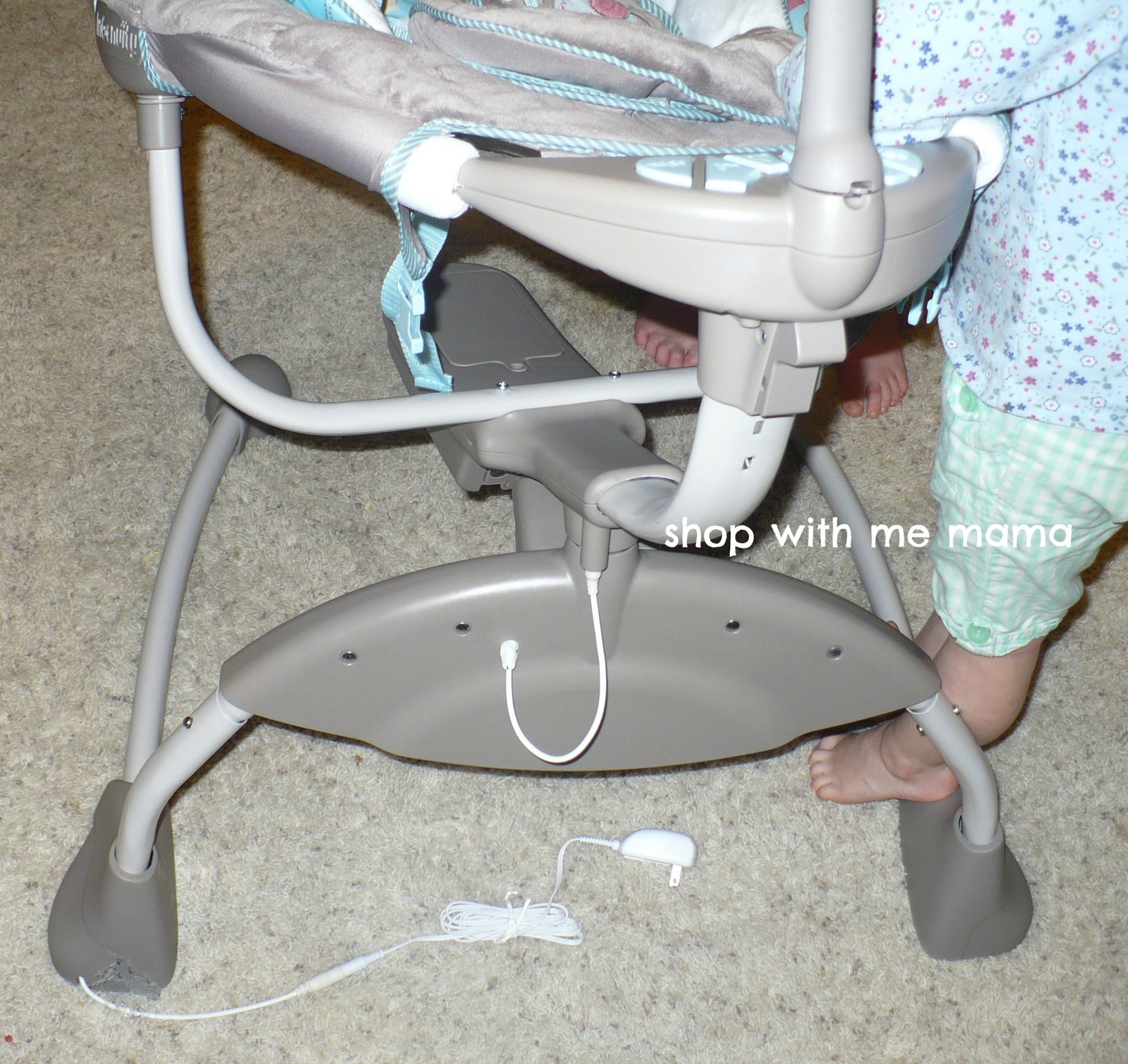 A gentle side-to-side motion soothes baby best.  This unique sway is at the heart of the InGenuity™ Cozy Coo™ Sway Seat that features an ultra-comfy, cradling seat (adjustable to three positions), built-in mobile with adorable plush toys, 8 calming melodies or nature sounds, and TrueSpeed™ technology to maintain speed as baby grows. You can choose plug-in or battery operation—with the considerable energy savings and WhisperQuiet™ ride of our patented Hybridrive™.  There's even a handy timer for automatic shut-off.  Wrap it all up in sophisticated InGenuity™ styling and you've got yourself one irresistibly cozy seat.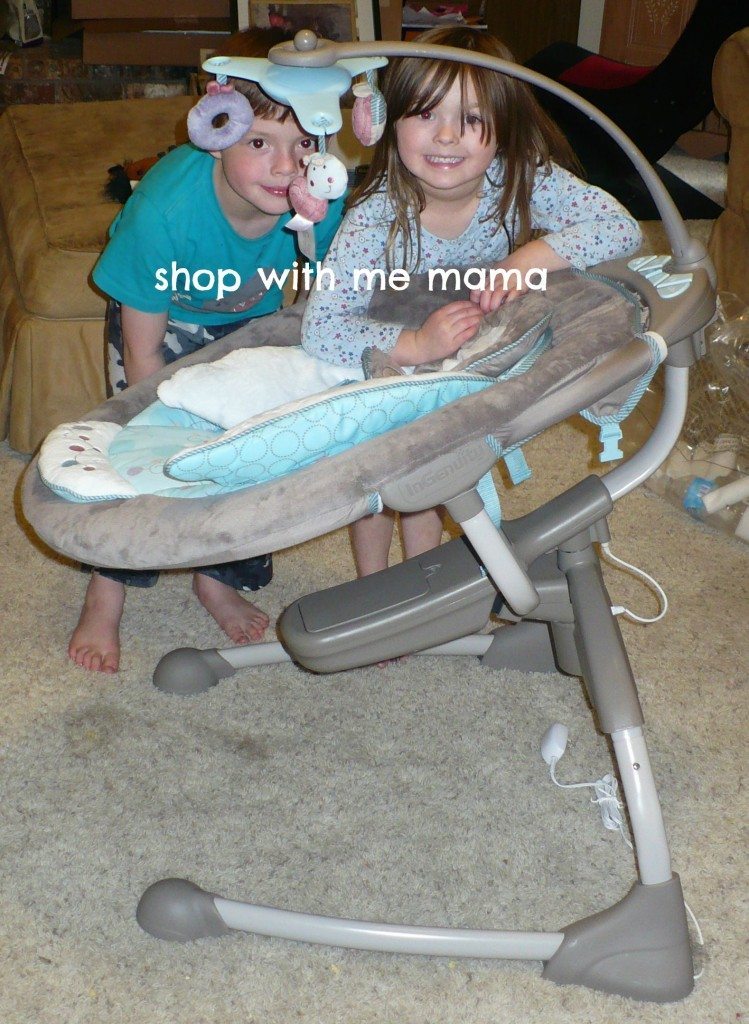 One feature that I absolutely LOVE is that you can have it be battery operated OR you can just plug it in the wall!
This is wonderful for me, especially since I have two kids that have toys that eat up ALL of our batteries. So we never have any on hand to use for other things. So, the plugin option is a MUST for me!!! There's even a handy timer for automatic shut-off. This swing is great for babies up to 25lbs (newborn up to 25lbs) and uses 4 D Batteries not included, but not needed if you use the wall plugin.
So, really, this sway seat is something I think every mom with a new little one, could definitely use! Very useful. The only thing is, it is big and kind of bulky, so transporting it from room to room may not be the easiest for some. Otherwise, you will LOVE this seat!!
Swing Features:
Unique swivel motion: the more natural way to soothe baby
Compact design takes up 30% less space than full-sized swings
Plug-in or battery operated: money and energy savings powered by Hybridrive™
Cradling seat with deluxe fabrics and removable infant bolster system
3 adjustable positions with Comfort Recline™
TrueSpeed™ technology maintains multiple speeds even as baby grows
Soothing vibrations, 8 calming melodies plus 3 nature sounds
Mobile with plush toys to entertain baby
Swing timer with settings for 30, 45 and 60 minutes
WhisperQuiet™ operation
Buy
You can purchase the InGenuity Cozy Coo Sway Seat for $139.99 and it is Available at Amazon.com.
*I was sent this swing to review, all opinions are my own. This post includes my affiliate links.