*Sponsored
Ireland Road Trip – The Wild Atlantic Way
The west coast of Ireland is a voyage of discovery and a road trip along its Atlantic coast will make an unforgettable vacation. Explore the extensive coastline, which snakes by savage rocky cliffs and inlets with rolling ocean waves, into calm, glassy bays with stretches of golden sands. The Irish call it the "Wild Atlantic Way", and there's no better way to see this beautiful coastline than by car. Empty roads, well-signposted routes and trails offering 157 "Discovery Points" will provide a relaxing and inspiring journey of pleasure.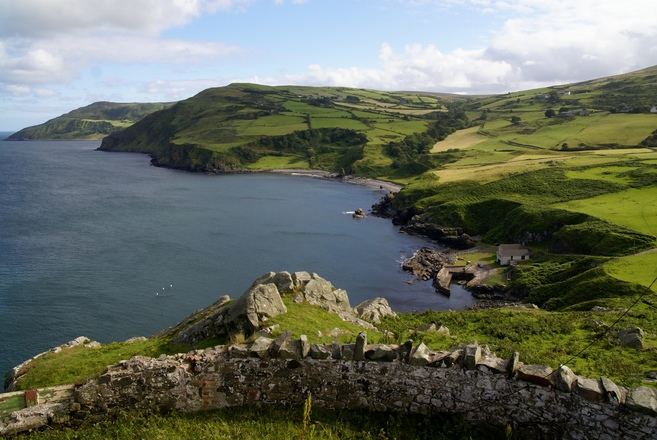 The Irish Atlantic coast has always attracted artists, musicians and writers for its spectacular unspoiled coastline, it's soft and gentle mists, it's wild scenery and the traditions and heritage of its people. The Wild Atlantic Way is 1600 miles long and the world's longest defined coastal route. It winds its way all along the Irish west coast from the Inishowen Peninsula in the north, down to the picturesque town of Kinsale, County Cork, in the south. On your drive you will find enchanting villages tucked away along the coast, as well as ancient rock monuments like the cliffs of Moher, featured in the Harry Potter movie, the moon-like landscape of Burren and the breath-taking Loop Head, where the views stretch out to the Blasket Islands inKerry, perfect for spotting dolphins, whales, seals and seabirds.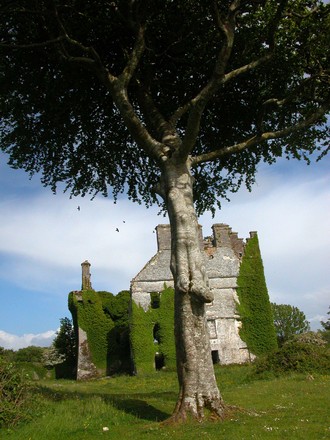 There are castles and stately homes to visit on your road trip, like Dunguaire castle which is perched on a rocky outcrop, where some of Ireland's greatest writers have stayed including WB Yeats, George Bernard Shaw and JM Synge. If you love music, you can take a fireside seat at a traditional pub in Doolan, a world-famous destination for Irish folk music. You could drive to the medieval town of Galway to spend an afternoon or soak up the atmosphere and culture of the city of Limerick, where there's lots to explore and a warm welcome always awaits. From quiet, windswept villages to the bustling streets of its coastal towns, the Wild Atlantic Way has something to capture the soul and stir the imagination.
The rocky coast of western Island has inspired many legends and folktales, so as part of your drive you could visit mystical sites like Blasket Island and Downpatrick Head, named after St Patrick and the ancient ruin of his founding church, which still stands as a ruin. You could enjoy a gastro tour and discover the traditional Irish fare and fresh seafood at the many superb restaurants and inns along the route. There are countless pleasures and experiences awaiting you, so why wait to explore the wondrous Wild Atlantic Way?
If you're in need of some ideas of comfortable and reliable cars for your next road trip why not check out the selection at Holden Dodge for some great ideas?