**This post is brought to you by Shop Your Way. Opinions are my own.
When I shop online, I want it to be a fun and rewarding experience for me. I don't always have a bunch of money to spend, but when I do have some money to spend, I want it to be spent wisely. Being rewarded for my purchases online, is a huge plus. That is why I choose to shop online at ShopYourWay.com. Is This The New Way Of Shopping? I think so!

Not only does ShopYourWay.com reward you for shopping with them, but you also are able to easily find great deals on things you buy, all the time. Hey, I want to save money and earn rewards, don't you? It is really a no-brainer.
You know what else I really enjoy about Shop Your Way? You can invite friends and gain followers. You can then follow them back and go to their page and find out more about them and what their interests are. You can also click on the "Questions" tab at the top of their page and see if they have any questions that you can answer. It is fun to interact with others on Shop Your Way!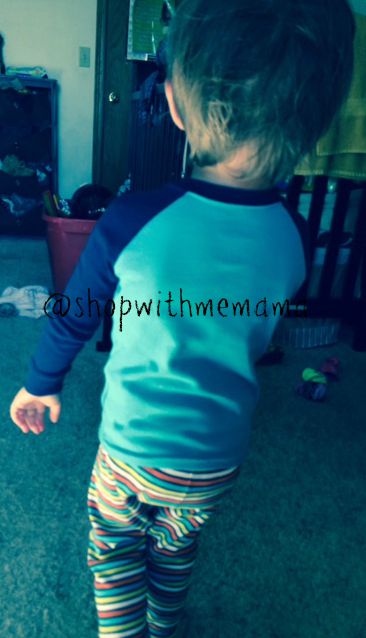 As you can see, Shop Your Way is not only about shopping, finding awesome deals and earning rewards, but it is also about being able to follow others, interact with them and just hang out. It is such a new way to shop, I really like it!
My little toddler has no pajamas. During the summer he would only sleep in his diaper, but now that it is getting a bit colder, I need to buy him some p.j.'s! So, I browsed online at ShopYourWay.com and found a great deal on some adorable pajamas for my little guy! Plus, I earned rewards, just for buying them! They were shipped quickly to me and the pajamas are SO cute on him! I am very pleased, as always, with the whole shopping experience on ShopYourWay.com.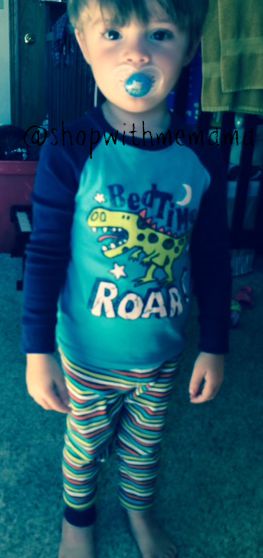 I can't wait to shop next time as I will be redeeming some of the points I have accumulated! This especially great to save up your rewards for the holiday season! I know it helps me tremendously, any deals or rewards help so much. Plus, by being a Shop Your Way member, I occasionally receive exclusive deals and coupons, get great in-store deals with the app I downloaded, free two-day shipping, unique VIP perks, hot tips on trends from personal shoppers AND I can even play some pretty addicting sweeps and earn prizes! Let me tell you, ShopYourWay.com is seriously fun and addicting!
Are You A Shop Your Way Member?
If not, I encourage you to become one! It is super fast and easy to become a member, plus it is free! When you become a member, would you do me a favor and follow me on ShopYourWay.com? I would love to be your friend on their and interact with you! Hey, we could go on a shopping trip together 🙂 Fun times, I promise!
Win
I really want YOU to be come a Shop Your Way member. I want you to experience this new and fun way to shop! I am offering one lucky individual the chance to win a $50 Shop Your Way Gift Card! That way, you can shop and see what I mean about SYW!!
Rules:
Contest is open to US 18+. Giveaway will end on October 17, 2015 at 11:59 PM PST. Winner will have 48 hours to confirm their win, after I email them, or a new winner will be chosen. I am not responsible for lost or stolen mail.