Isn't My New Mohawk Area Rug Gorgeous? Check out my pictures below! Since I moved, I have been confused about how to decorate my home. I put things up and then I take them down only to put them elsewhere. I need help.
From remodeling my master bathroom to my beautiful real milk paint project, I have a lot going on! Like I said, I enjoy sprucing up my home and am always looking for eye-catching things to decorate it with.
I also absolutely LOVE area carpets. Love them. Not only does an area rug change the whole appearance and feel of a room but they also protect your carpet underneath (if you choose to put the area carpet on the existing carpet like me) and that gives me peace of mind. Having three busy kids can get a bit messy. Area rugs can really freshen up your living room!
*Product received. Opinions are my own.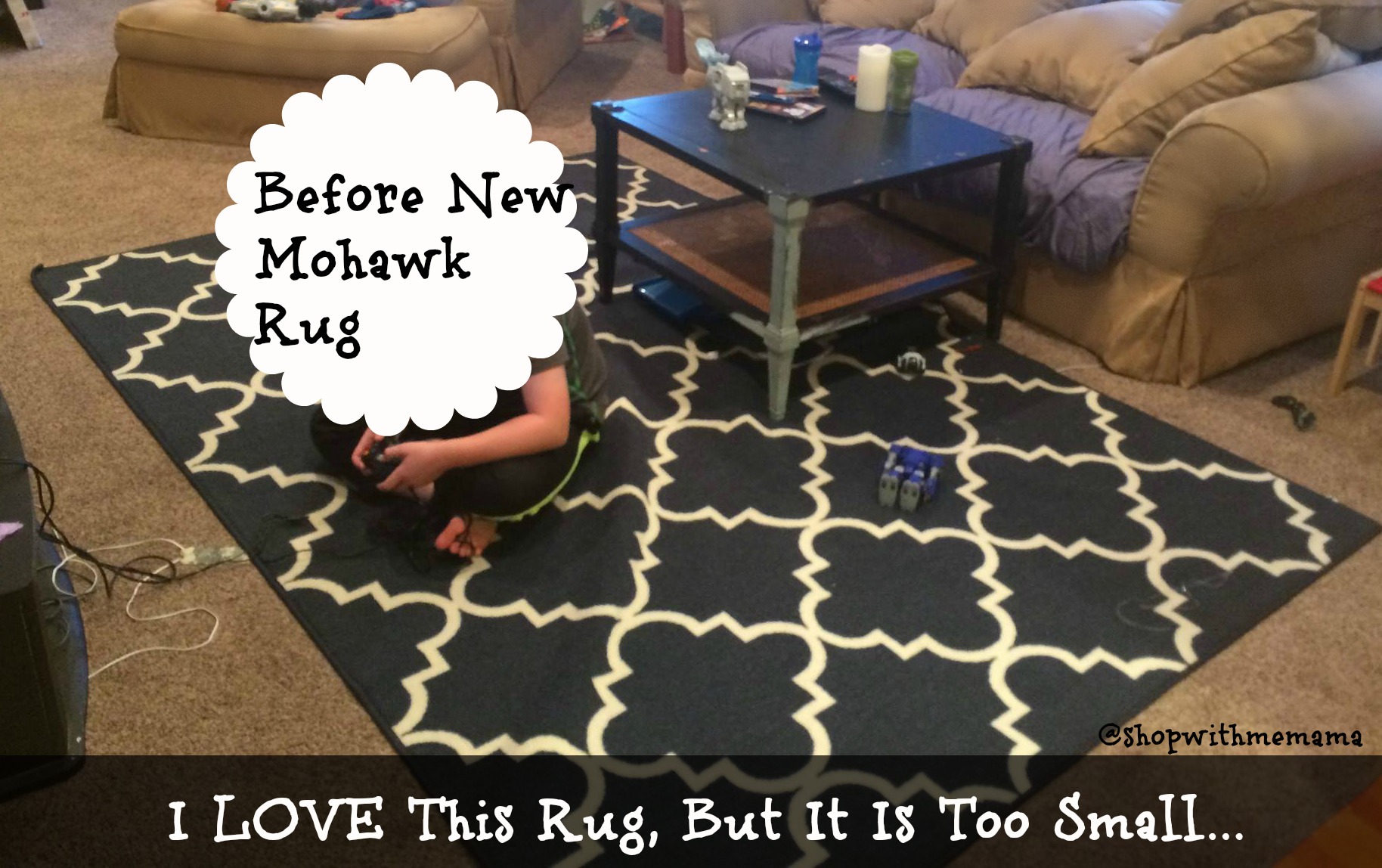 My Mohawk Area Rug arrived very quickly and it was all rolled up and protected with plastic. I ripped that plastic off and unrolled my new, gorgeous area rug! I put it in my living room where I had my other Mohawk rug. The other area rug is now downstairs in our playroom, which is so much more appropriate!
The area rug in my living room is absolutely beautiful. It is orange, brown, cream, and some other colors and it literally changed my whole living room like I knew it would! I am so happy with it. It is a heavy rug and stays put on the carpet underneath. I hate carpets that move around under your feet. Those drive me batty.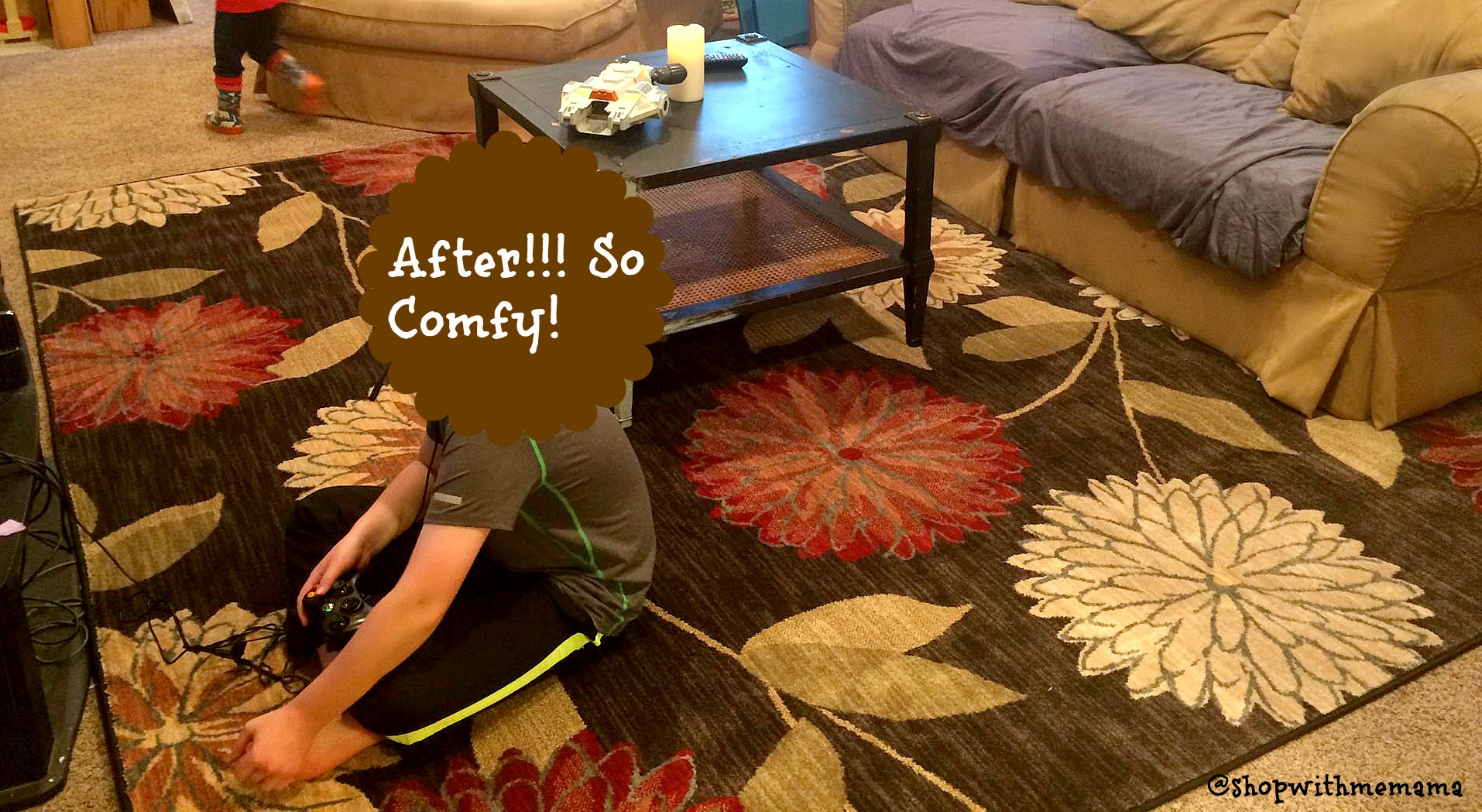 This Mohawk Area Rug is thick and so soft under your feet! Such a wonderful addition to my living room. My living room feels so much more comfortable and homey! I love it!
You can purchase the Mohawk Area rugs on Amazon.com!