*Joovy Zoom 360 Jogging Stroller Review. I am a Joovy Mom and product was received. This post includes my affiliate links.
I have reviewed a few strollers in the past. There is one that I still use and absolutely love, but now that I am getting back into jogging and exercising, I needed a stroller that can keep up with me!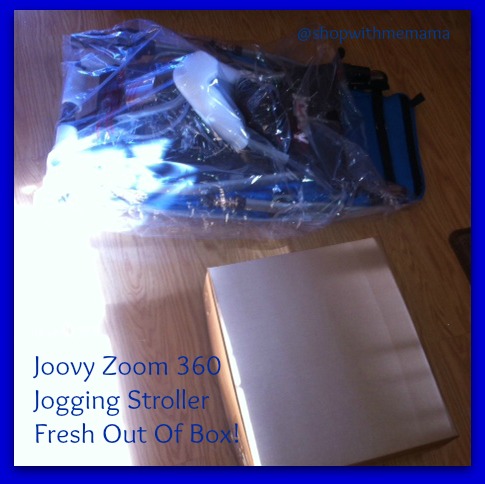 The Joovy Zoom 360 Jogging Stroller was sent to me to review. I had hubby put it together (it only requires minimal assembly). Within about 15 minutes it was ready for baby!!!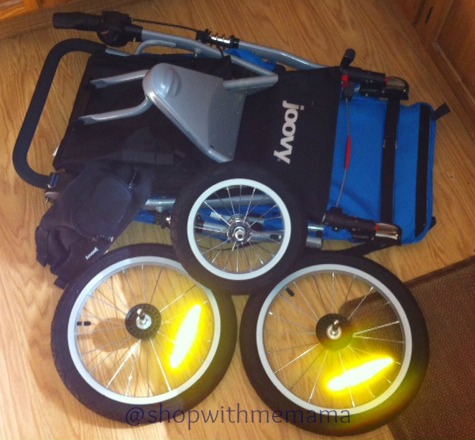 I love how smooth this ride is. We brought it out trick-or-treating with us last night and it was so smooth!! It is so easy to push too and it seriously just glides over anything with ease! I really like the harness too. Keeps baby snug and safe inside of the stroller. The seat can go up or down depending on if the baby is tired and wants to sleep or if the baby is awake and wants to sit up.
I enjoy watching my baby too. So it was nice to have a little window that I can open on the top, to see my baby! It has a spacious area under the baby to put your diaper bag, purse, coat or whatever.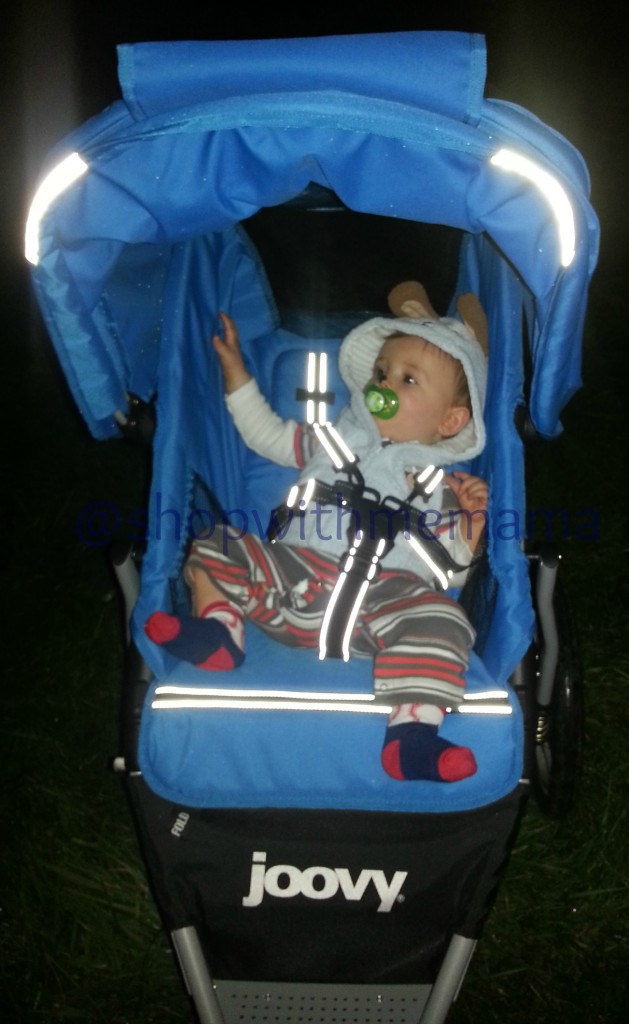 The oversized canopy is great to shield your precious cargo from the weather. You can even fold the canopy up a bit so that it doesn't cover too much (see my picture) or you can have it open all the way to full coverage.
The parent organizer holds 2 cups and has a zippered container and mesh pockets, which is really nice for on the go! It can come off or stay on, with ease.
Since we live in the rainy Northwest, I was so happy to see that this stroller came with the rain/wind cover! It is specially made for the Zoom 360 Stroller and can be put in the stroller so easily! We have not used it out and about yet (we have not needed too! Imagine that!), but I have tried it on and it goes on easily and comes off easily.  Love it!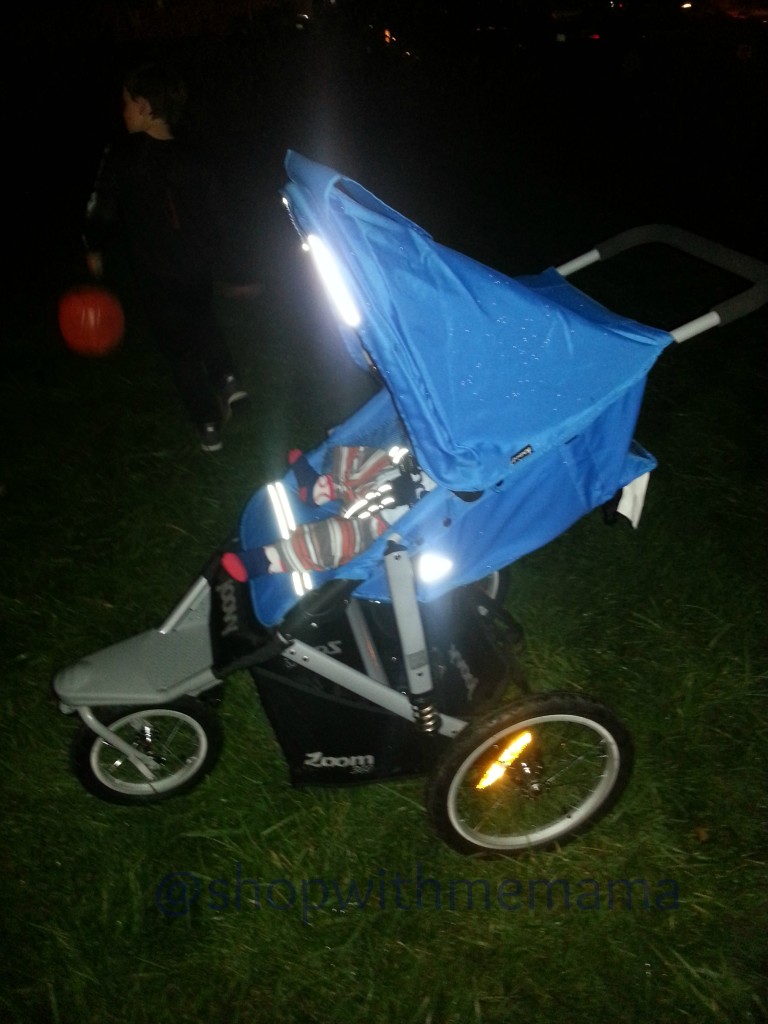 The Joovy Zoom is available with a fixed front wheel for serious runners (Zoom ATS) and in a swivel front wheel version for maximum maneuverability (Zoom 360, I received this one). The Zoom 360's swivel wheel can lock in a straight position providing a long, stable wheelbase when you run, or walk on long straight paths!
This stroller also folds up super easily! You just pull the cord up and it folds up in a snap! It is way more compact then other jogging strollers I have reviewed and that is nice. I don't have a lot of space in vehicles or in my home, so folding up compact is a must! It is also easy to carry when it is folded up. I just use the cord to carry it 🙂
Buy
You can purchase the Joovy Zoom Jogging Stroller online at Amazon.com.