*Product received. Opinions are mine. This post includes my Amazon affiliate links.
Let's face it, kids love bubbles! They can never have too many bubbles at once, that is for sure. I even enjoy watching them blow the bubbles and popping them! These are Bubbles You Can Catch, Pass And Juggle!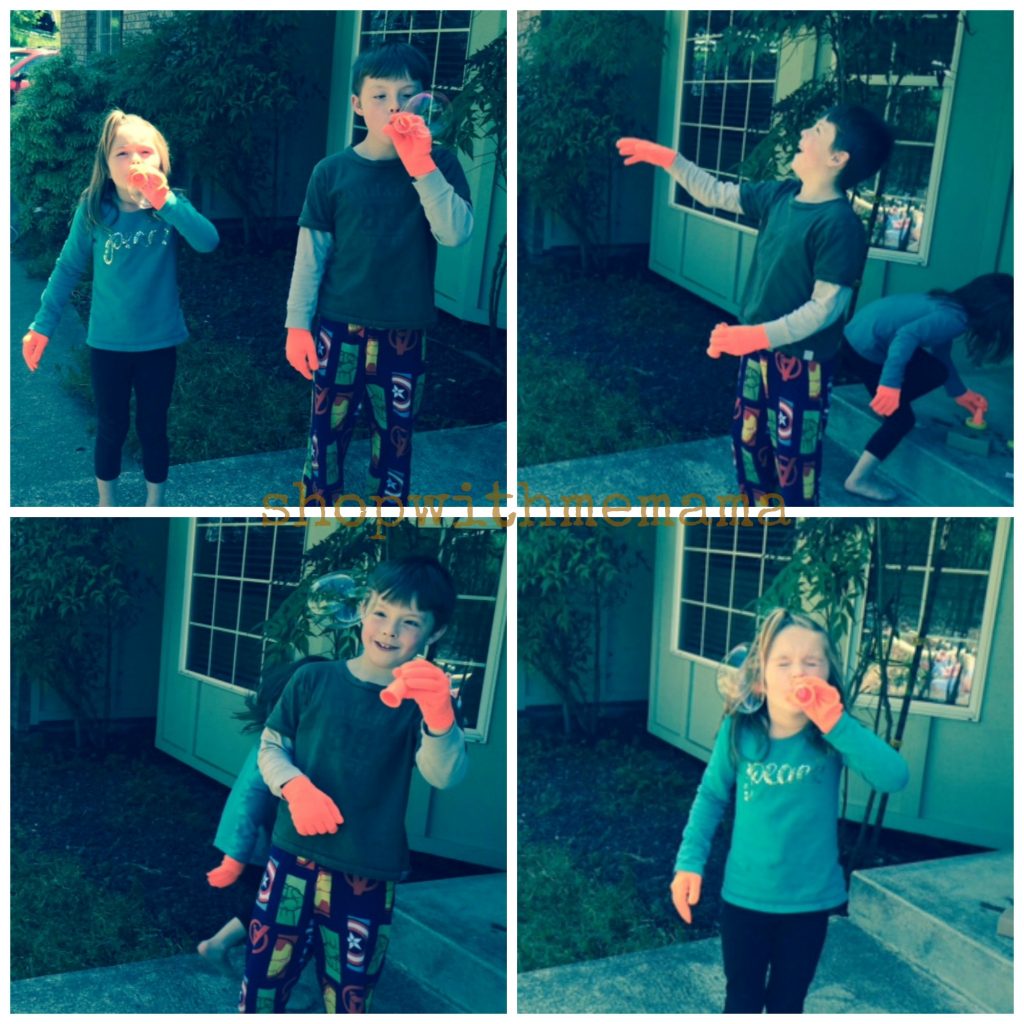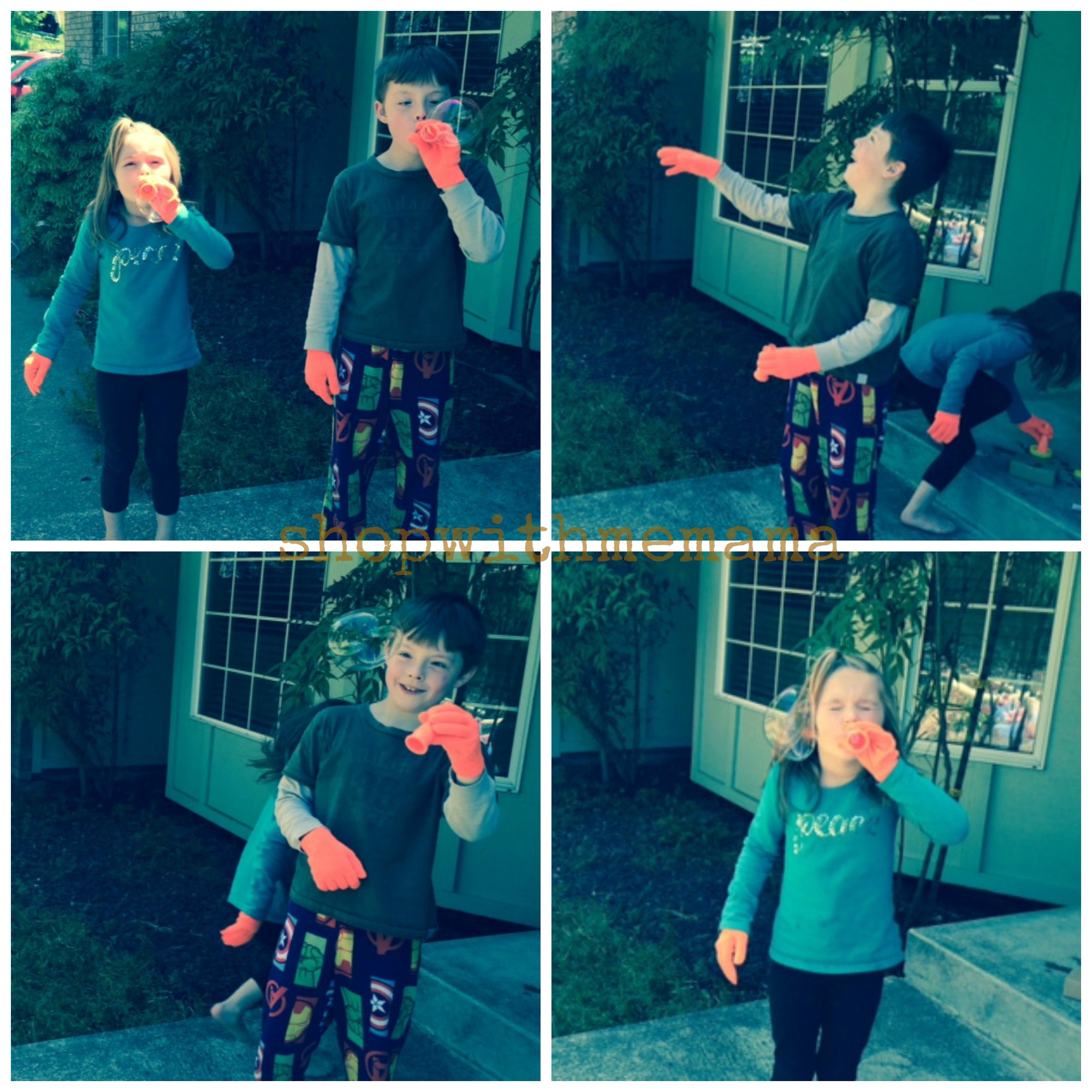 We saw the commercials for the Juggle Bubbles and my kids were sure that they wanted a kit of their own. I kept putting it off and I am glad that I did because I was contacted to see if I wanted to review them 🙂 Yay!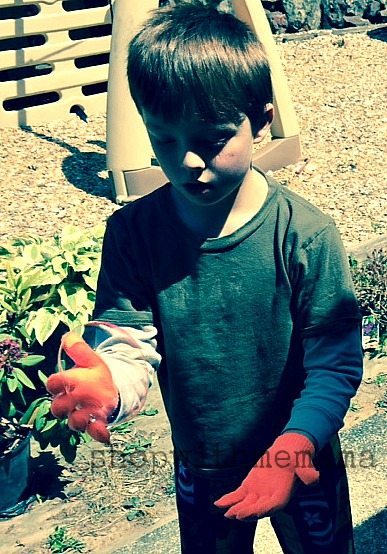 My kids were totally excited when they showed up at the door. We received two Juggle Bubbles kits. The kit includes the following:
bubble blower
bubble tray
unique bubble solution 
pair of magic gloves to juggle and pass each bubble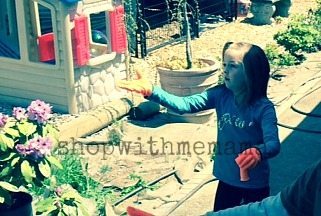 Right away, they had it out of the box and the bubbles were being blown! We did this outside, but they kept floating into the air and away before my kids could even touch them. So, they ended up going inside and that was much better because there was no wind to carry the bubbles away.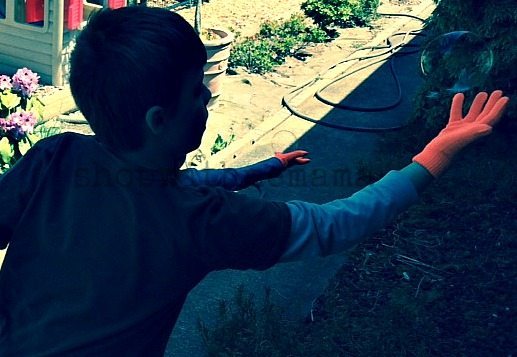 The bubble blower makes it super easy to blow huge bubbles, quickly. When the bubble is blown up, then, with the pair of 'magic gloves' you can then juggle, touch and pass each bubble from hand to hand or person to person (if they have the gloves too). It took a bit of practice, but soon my kids were playing around with their bubbles like a pro!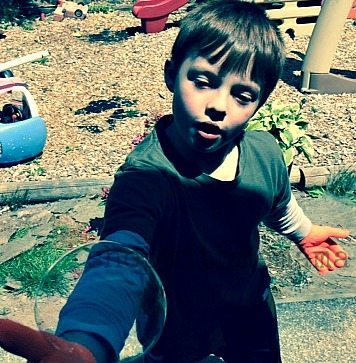 I do have to say that it is nothing like the commercials, in that the bubbles don't pop because they do. But, it is fun to play with the bubbles and be able to touch them for a few seconds, before they pop. But hey, they are bubbles and like I said above, what kid doesn't love bubbles?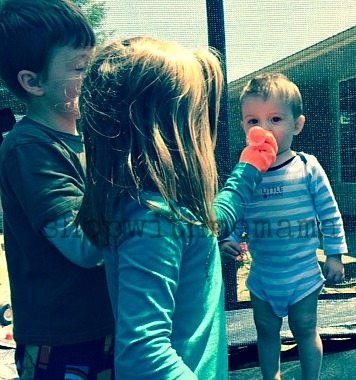 Buy
You can purchase Juggle Bubbles online at Amazon.com. Each kit retails for $10.00.