Congrats to Darlene Carbajal
*Products received. Opinions are my own.
I only make a couple of New Years resolutions. I learned the hard way as I never seem to accomplish any of them if I make a long list of things I need to do. I just get overwhelmed and then life gets in the way!
Did you know that staying fit and healthy was among the top five most common resolutions made last year? It's no secret that most of those resolutions were swept under the rug come February, my usually are too! Ugh.
P&G and Walgreens are partnering with the People's Choice Awards (PCAs) to help you keep your New Year's resolutions! Walgreens makes it super easy for you to keep your health and wellness resolutions all year long. Awesome, right??
I certainly hope Walgreens can help me out with my New Year's Resolutions this year! I would love whiter teeth, to lose a bit of weight and to just gain back my overall energy! I know that Walgreen's has high quality beauty products from COVERGIRL, Olay and Crest (see, Walgreen's CAN help me achieve whiter teeth! Yay!). Now I can #STARTHERE with Walgreens and take action to be more happy, healthy and beautiful in 2015! Woohoo!
If your goal is to workout and get fit this year, then you can get Walgreens' new pedometer that tracks your steps as well as the new line of Delish water to carry while you exercise! I must make a pit stop at Walgreens this week! I need some stuff ASAP!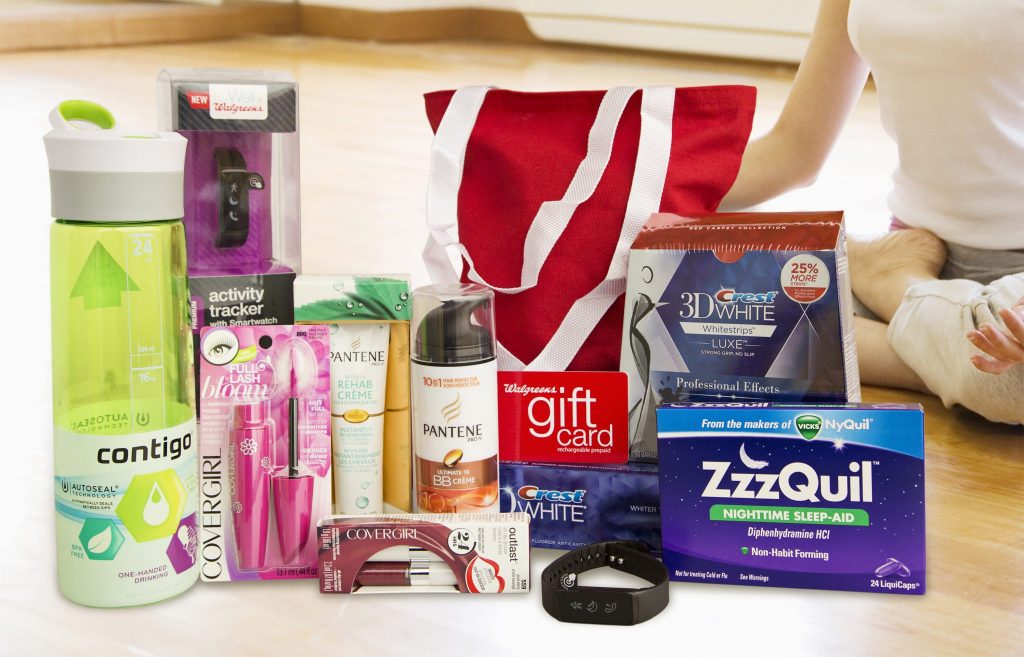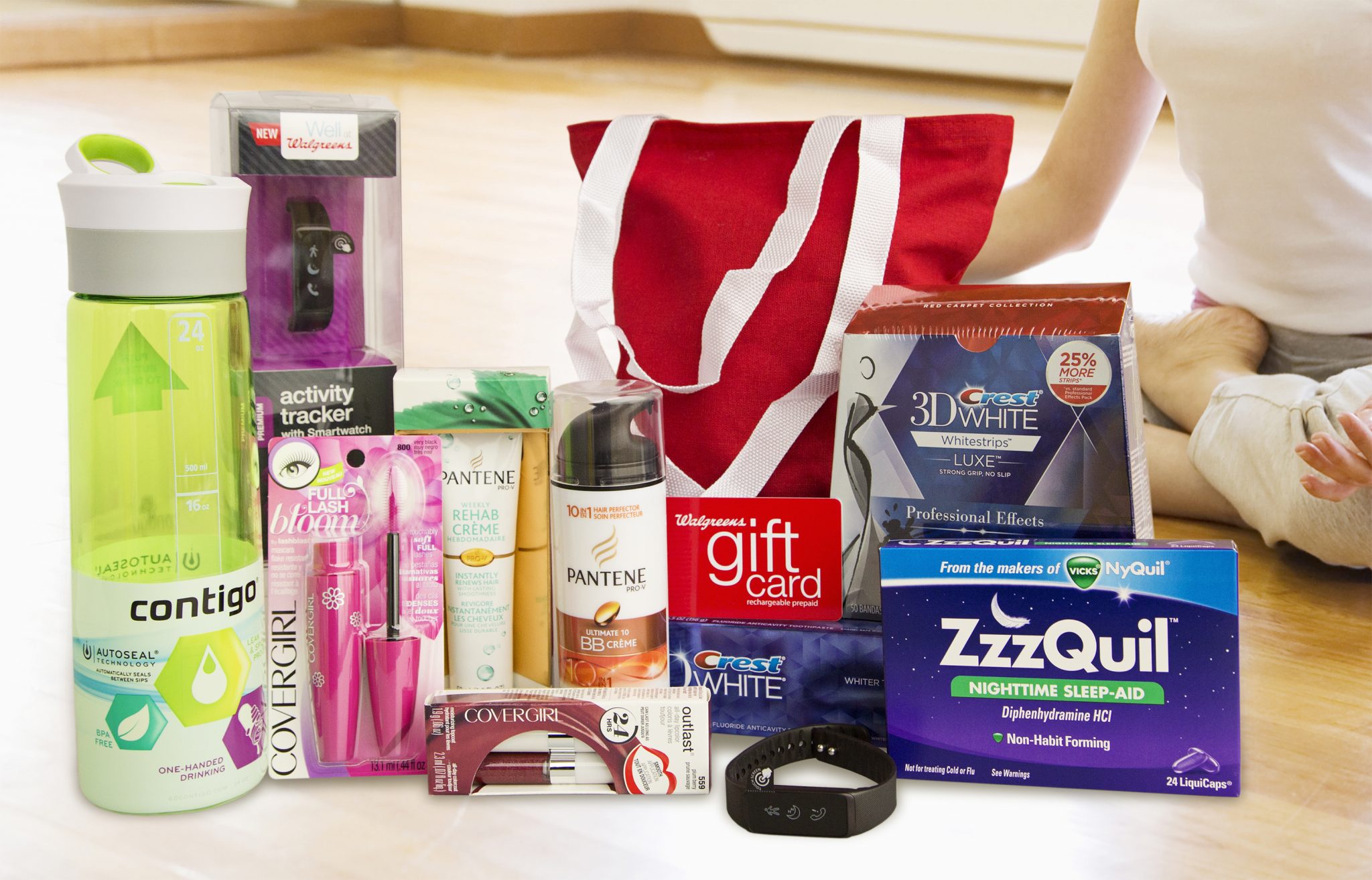 Let's Do A New Year's Giveaway, Shall We???
What One Person Will Win:
* $75 Walgreens gift card for your giveaway prize
*CoverGirl Full Lash Bloom Mascara in Very Black
*CoverGirl Outlast lip color in Plum Berry
*Pantene Pro-V Ultimate 10 BB Crème
*Pantene Weekly Rehab Crème
*Crest Whitestrips Professional Effects
*Crest 3D White Arctic Fresh toothpaste 5.5oz
* ZzzQuil Liquicaps 24ct.
* Walgreens Digital Pedometer
* Contigo Autoseal Grace Water Bottle
* Reusable Walgreens tote bag
How?
Easy! You know the drill! Just use the Rafflecopter form you see, below! Might take a bit to  load, so hold tight till it does! You will be happy you did 🙂
Rules!
There HAS to be rules, right? Listen up and please follow them! Contest is open to US 18+. Giveaway will end on January 25, 2015 at 12 am PST. Winner will have 48 hours to confirm their win, after I email them, or a new winner will be chosen.