*I am a part of the KidzBloom Summer Campaign and received a gift card to purchase an outfit for this post. Opinions are mine.

KidzBloom: Trendy Clothes for Your Little Ones
I love finding really cute clothes for my little kids. I also love it when they last a long time (or at least until the kids outgrow them!). I found a really cute boutique online, called KidzBloom and they are all of the above!
Click Image To Make Larger!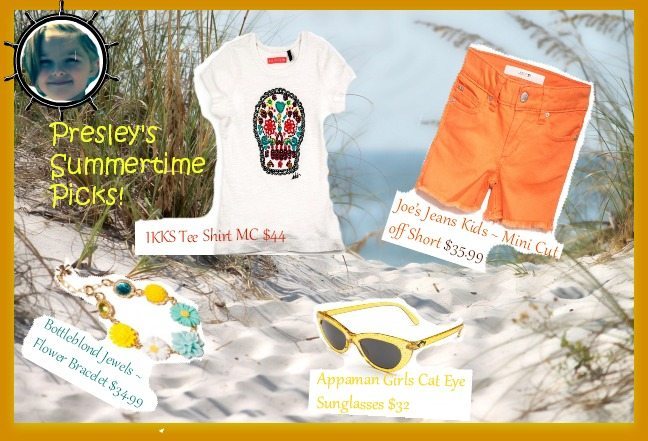 I was able to choose a cute outfit for my little girl. I had her sit on my lap and choose the things that she wanted. She chose some really cute pieces! A nice pair of stylish shorts, a fun colorful bracelet, some sparkly shades and a cool looking blinged out skull t-shirt! Too dang cute! Oh and the shipping is FREE!! Yay!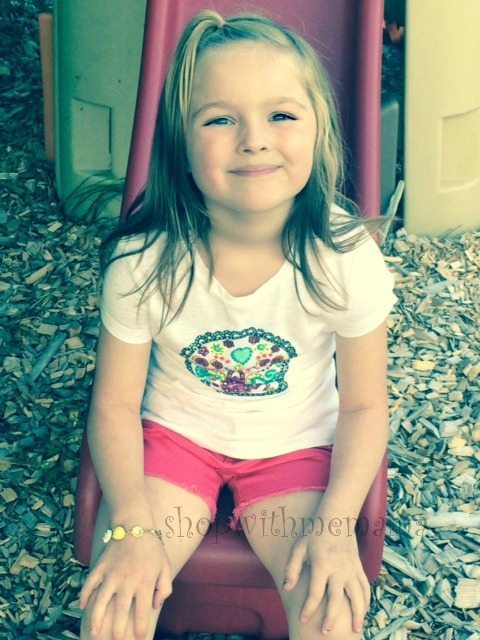 The assortment of clothes on KidzBloom is great. They have something for every child's taste and for babies and bigger kids! My daughter had a hard time choosing just a few things, she wanted everything, naturally 🙂 KidzBloom carries nice name brand clothing too, like Joe's Jeans Kids, Appaman, Ooh La La Couture and MORE!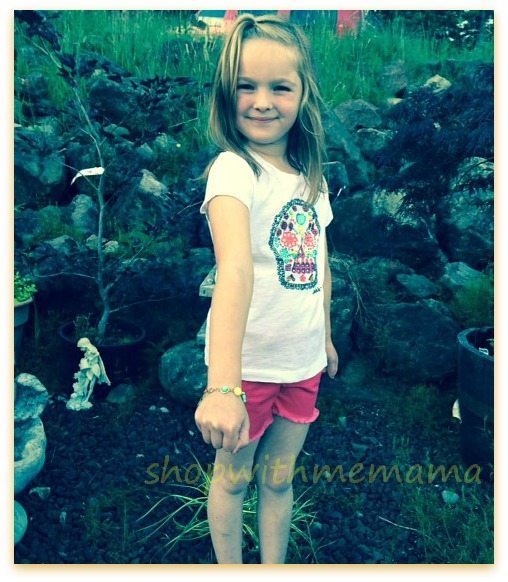 After her fun and trendy clothes arrived, we did a super cool photo shoot! We had a lot of fun doing poses and fun things. And, after we were all done, she told me that the clothes she had on were very comfy and she did not want to take them off. That says A LOT for my little girl as she is ALWAYS complaining of clothes being too uncomfortable feeling. So, that made me happy.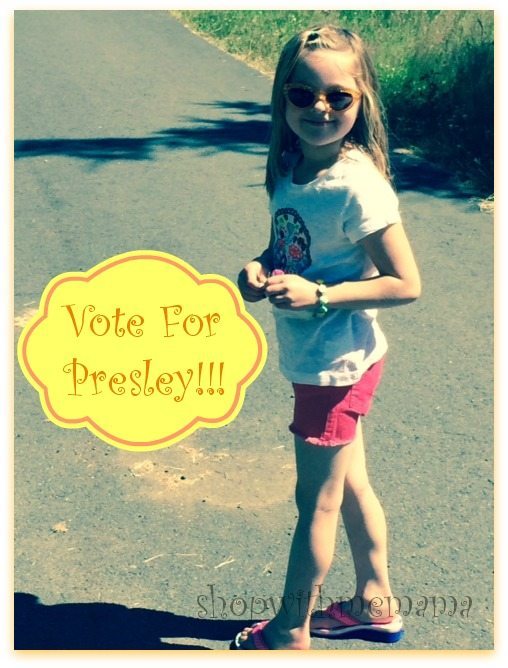 Vote For Presley! (Shop with Me Mama)

If you LOVE the outfit Presley picked and think she is adorable in it, please go vote for her!!! If you do vote, she could win a gift card to KidzBloom to help with back-to-school shopping AND everyone who does vote for Presley (Shop with Me Mama), will automatically receive a 30% discount to be used at KidzBloom!! Thanks for your vote!!!