*product received. This post contains affiliate links

KRASH! by C- Preme Kids Helmets!
Riding a bike is super fun, but you know what makes it MORE fun? Having a super cool helmet to go along with your bike riding 🙂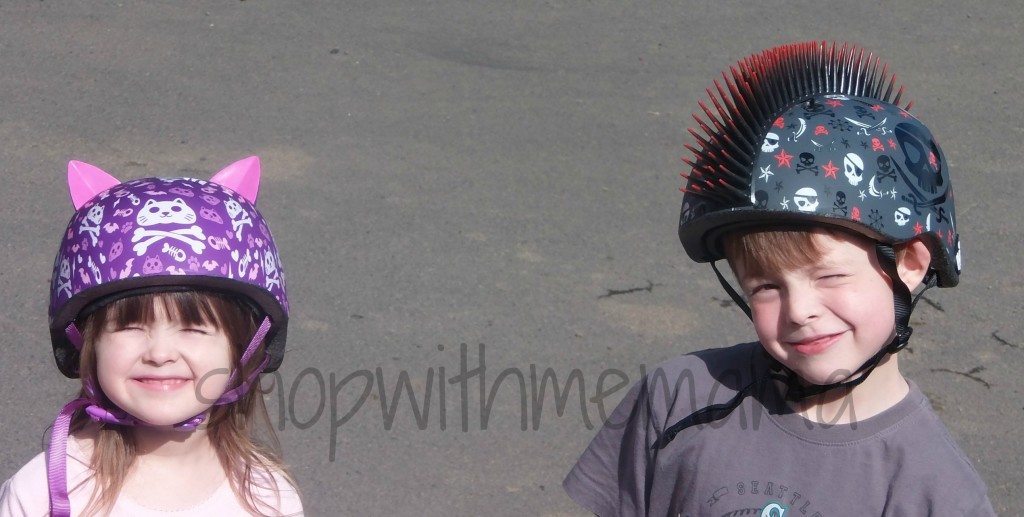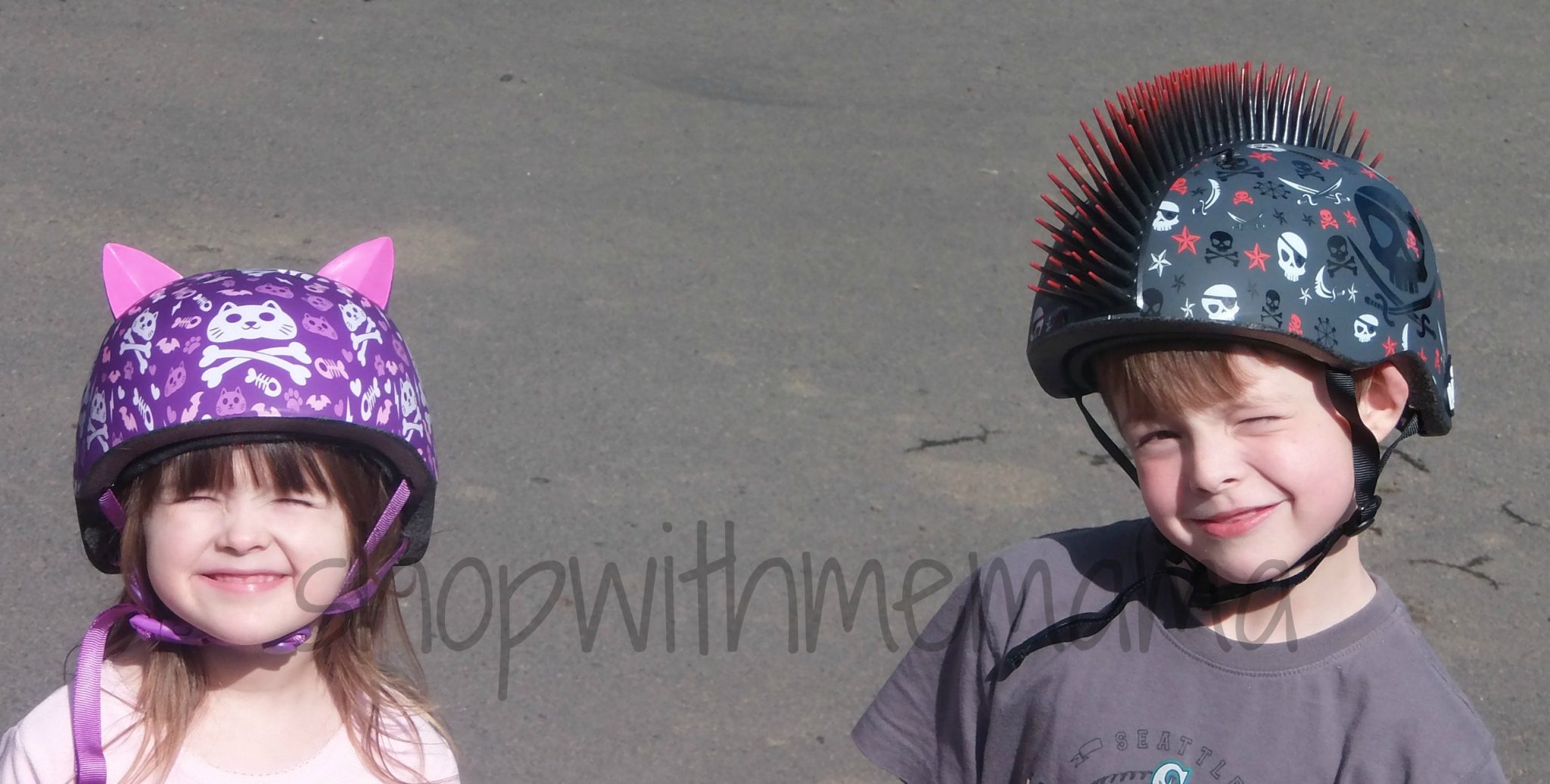 You  have to wear a helmet anyways, so might as well look cool, right? My kids were able to review the new cool looking kids helmets from KRASH! by C- Preme! These are some REALLY cool helmets and my kids are thrilled with them!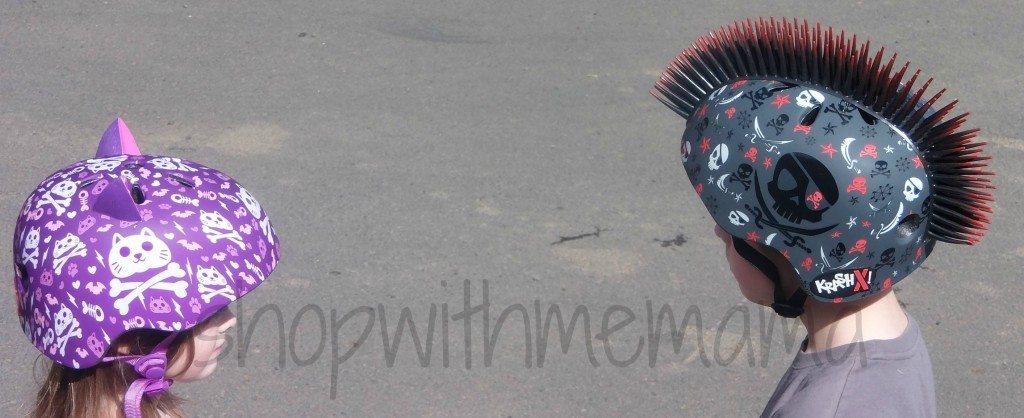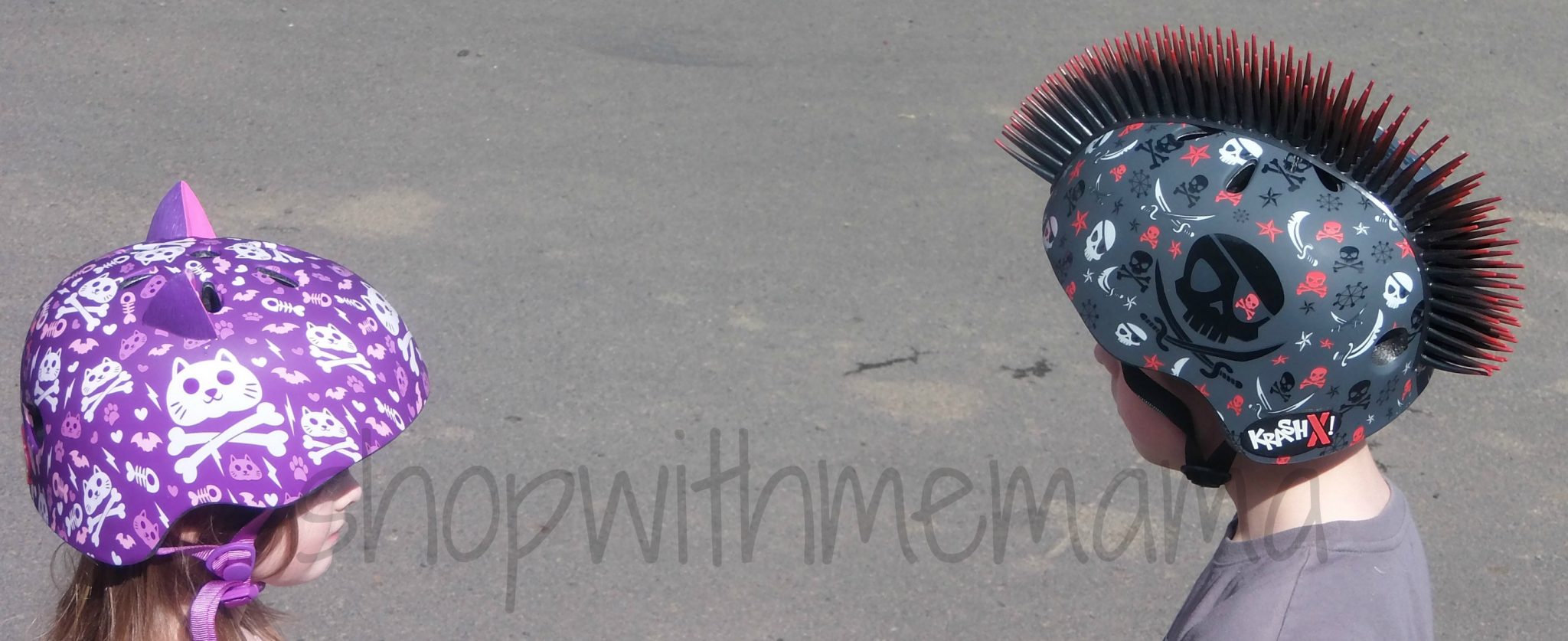 My son received the Pirate Skull Mohawk Helmet and my daughter received the Skeleton Kitty Helmet! These kids helmets are certainly unique and fun! My kids always felt silly wearing helmets and never wanted to wear them. It was like pulling teeth to get them to wear their helmets at all, sigh. So, now that they have these cool helmets, they WANT to wear helmets! I am happy and my kids are SAFE! Yay 🙂
The Pirate Skull Mohawk Helmet has adjustable straps, has a 'mohawk' on the top of it (so cool!), cooling vents to keep your child's head cool during their rides and a shock absorbing inner shell (so extra protection for those noggins!).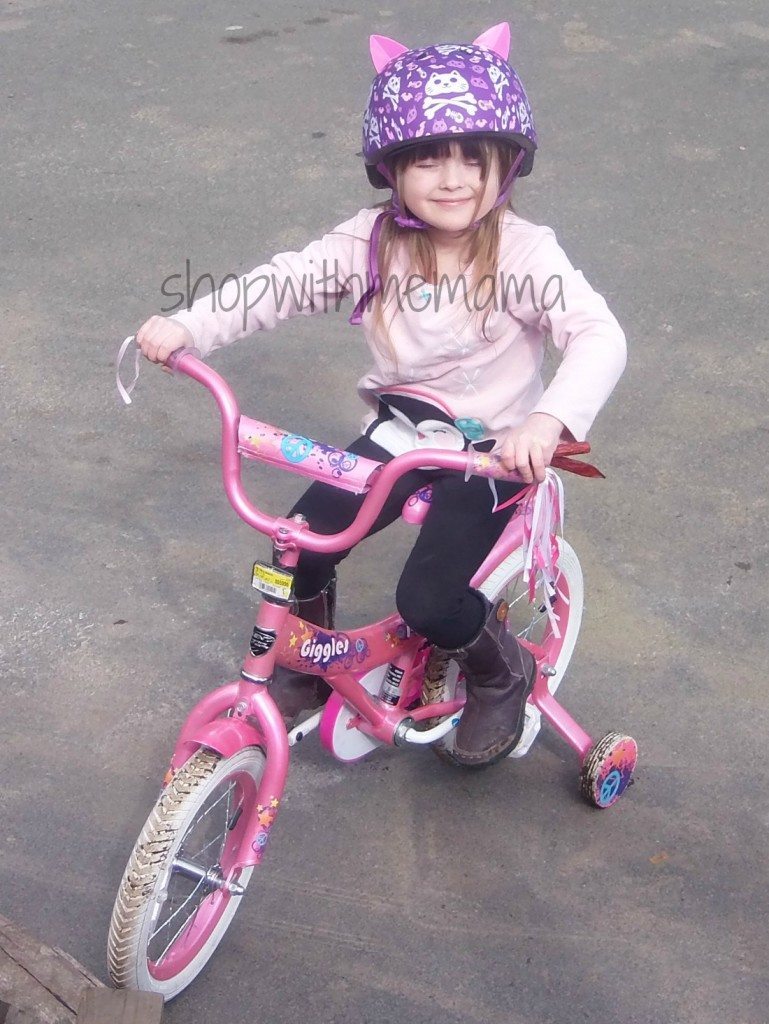 The Skeleton Kitty Helmet has kitty ears that stick up out of the helmet (so cute!) and has adjustable straps, vents to keep cool and the shock absorbing inner shell.
My daughter is still a bit big for her head (it is for youth's 8+). So she has to wear her old helmet for a bit longer, but my son's helmet fits him pretty good!
My son and daughter have received many compliments from people stopping by, seeing them with their helmets on. They are always excited to show them off!
Buy
You can check out their other helmets and buy them, by  visiting them at http://krashco.com/where-to-buy/