I have always been fond of Lenox. They have such beautiful, elegant and timeless treasures. I own quite a few pieces and have received many compliments on them.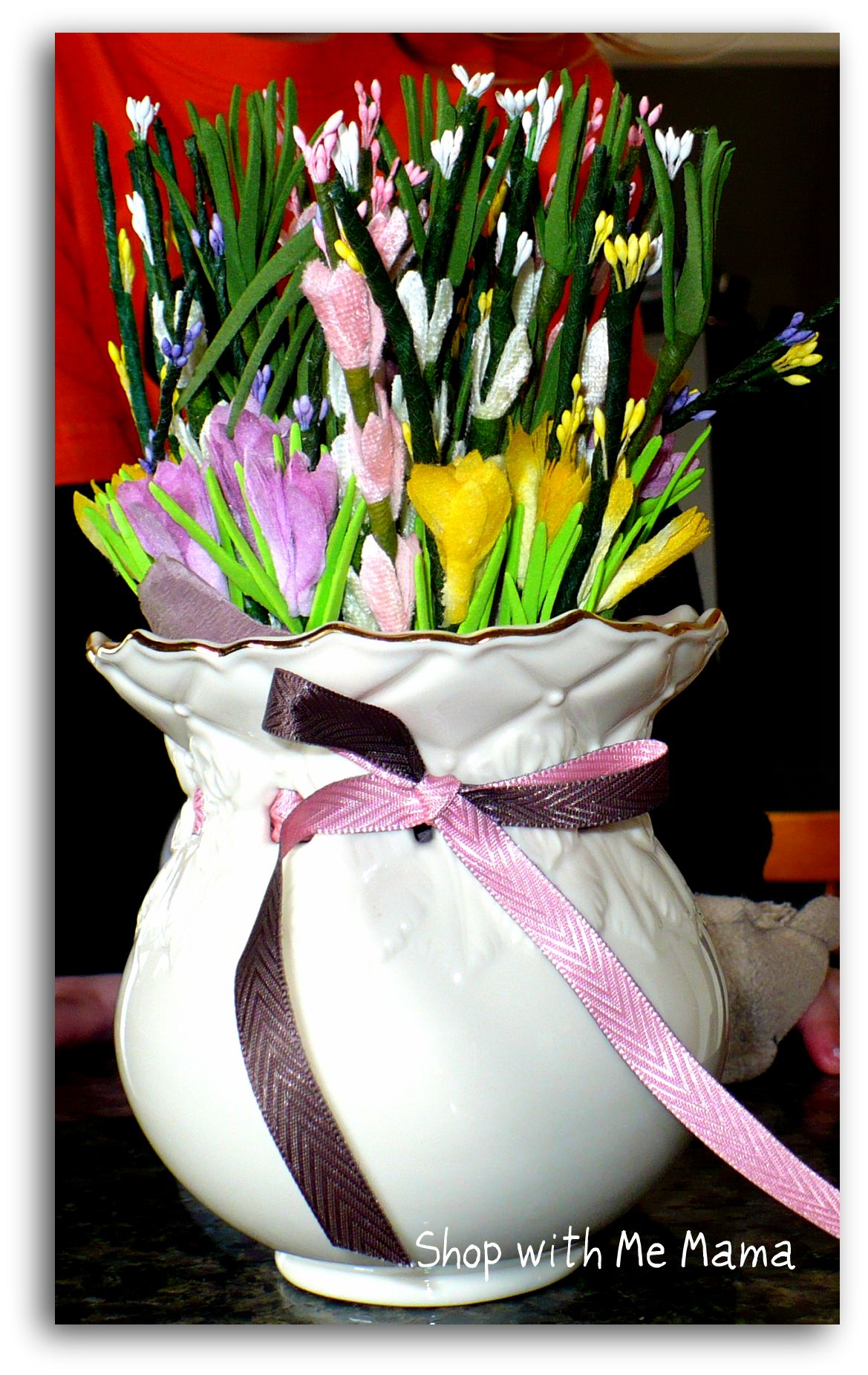 Lenox: Tied With Love Caitlin Cachepot With Flowers
I was lucky enough to be part of a great campaign, where I was able to review the Lenox Tied with Love Caitlin Cachepot with Flowers, and it is so pretty. It came VERY carefully packaged, I really love it when companies take the time to do this. No sense in throwing a glass product into a cardboard box (or envelope! Yes this has happened to me before!), so the careful packaging was noted and I had to share with you!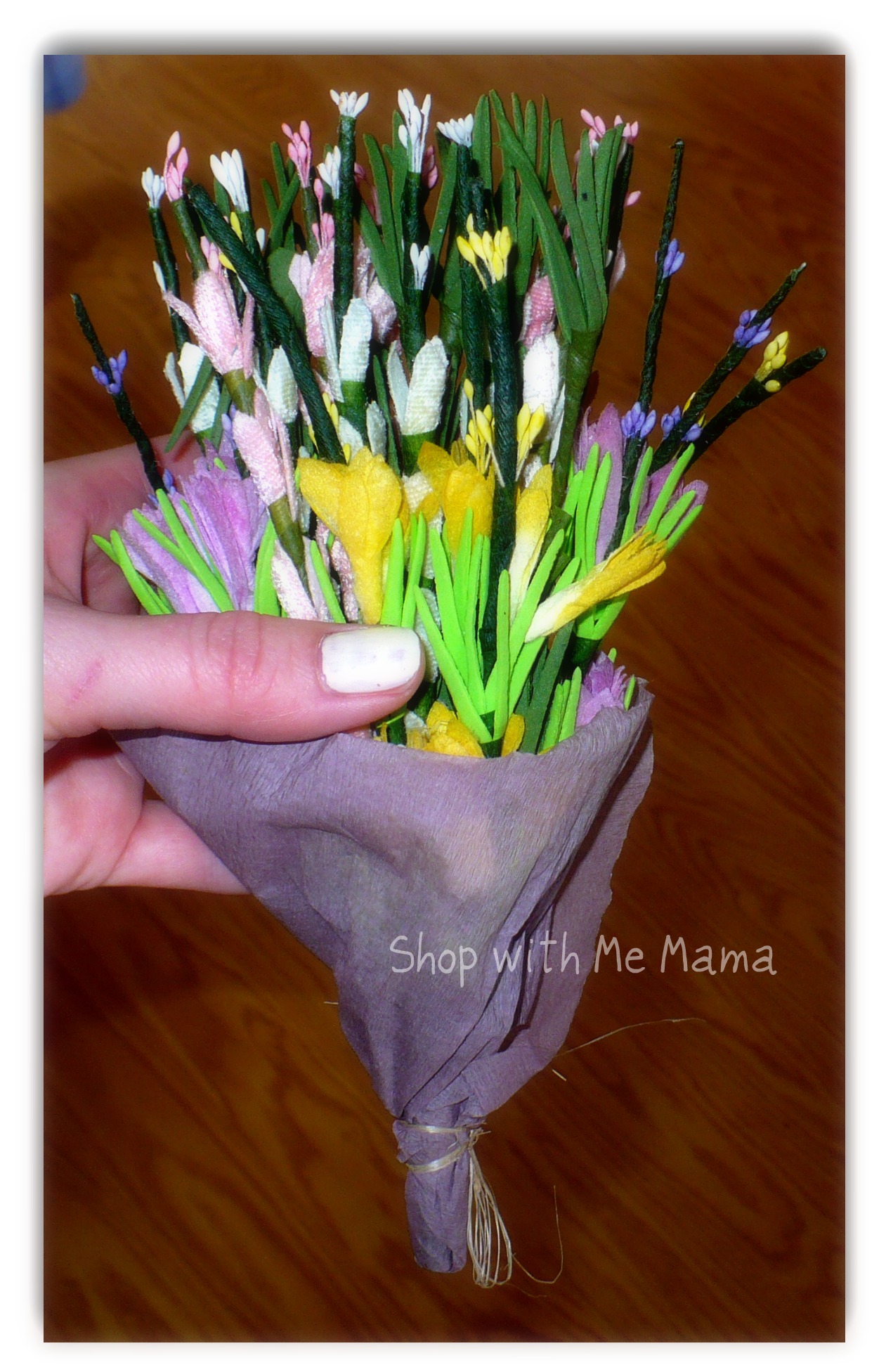 When it arrived, I was excited to get that beautiful Lenox piece out so I could enjoy it! Once the cardboard box was opened, there was another box, the Lenox box it comes in, and I have to admit I kept that box, not only because it is great to have around in case you have to move and put your vase back into it, but because the box is pretty too!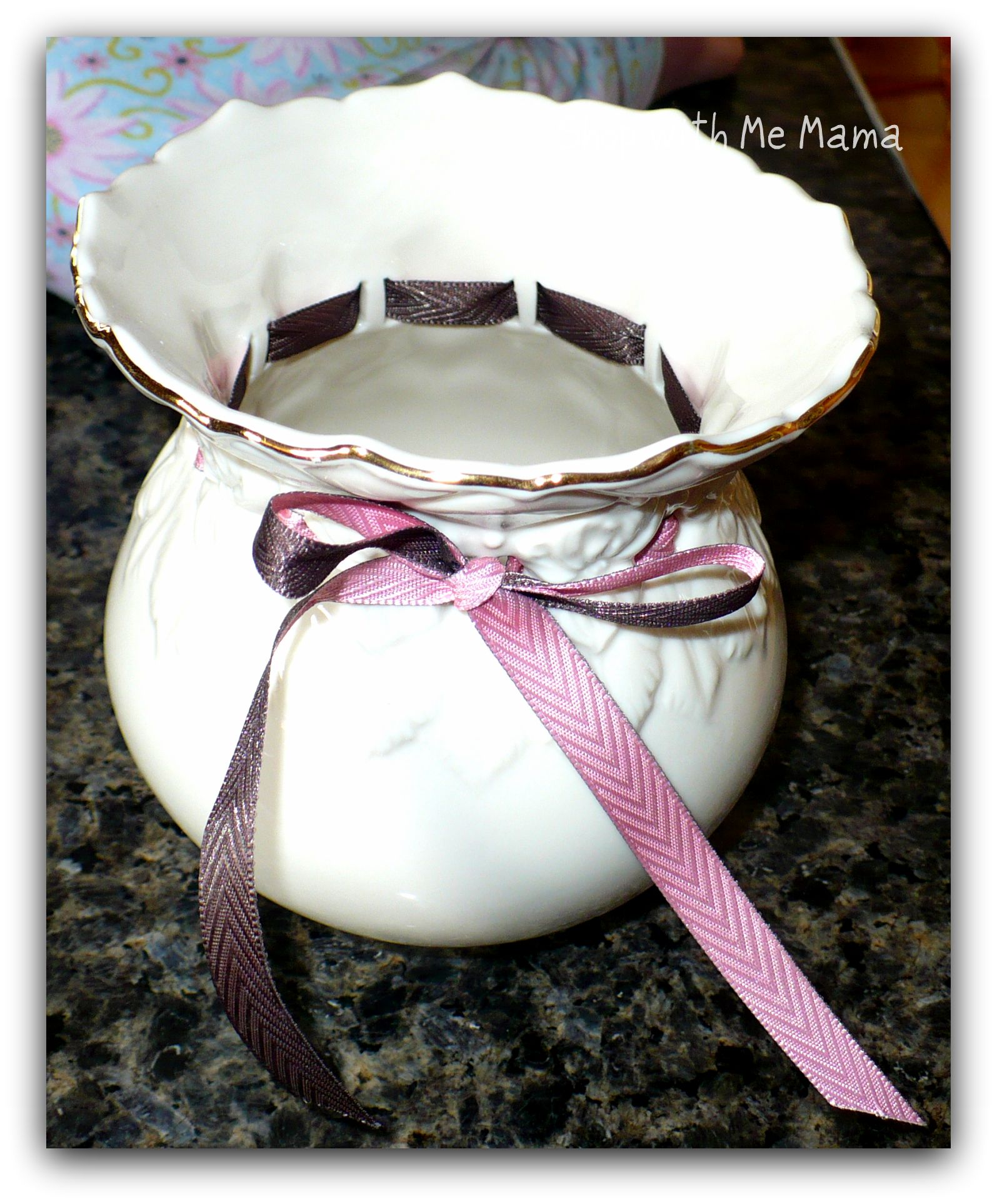 The Tied with Love Caitlin Cachepot is elegant and so pretty. I love that the flower bouquet that is in the vase, is tied together, so that if you wanted to display that in another area, instead of the vase, then you can! You can also use the vase to put other things into it, like your own pretty bouquet of fresh Springtime flowers that your kids pick for you 🙂 It looks so nice in my refurbished hutch!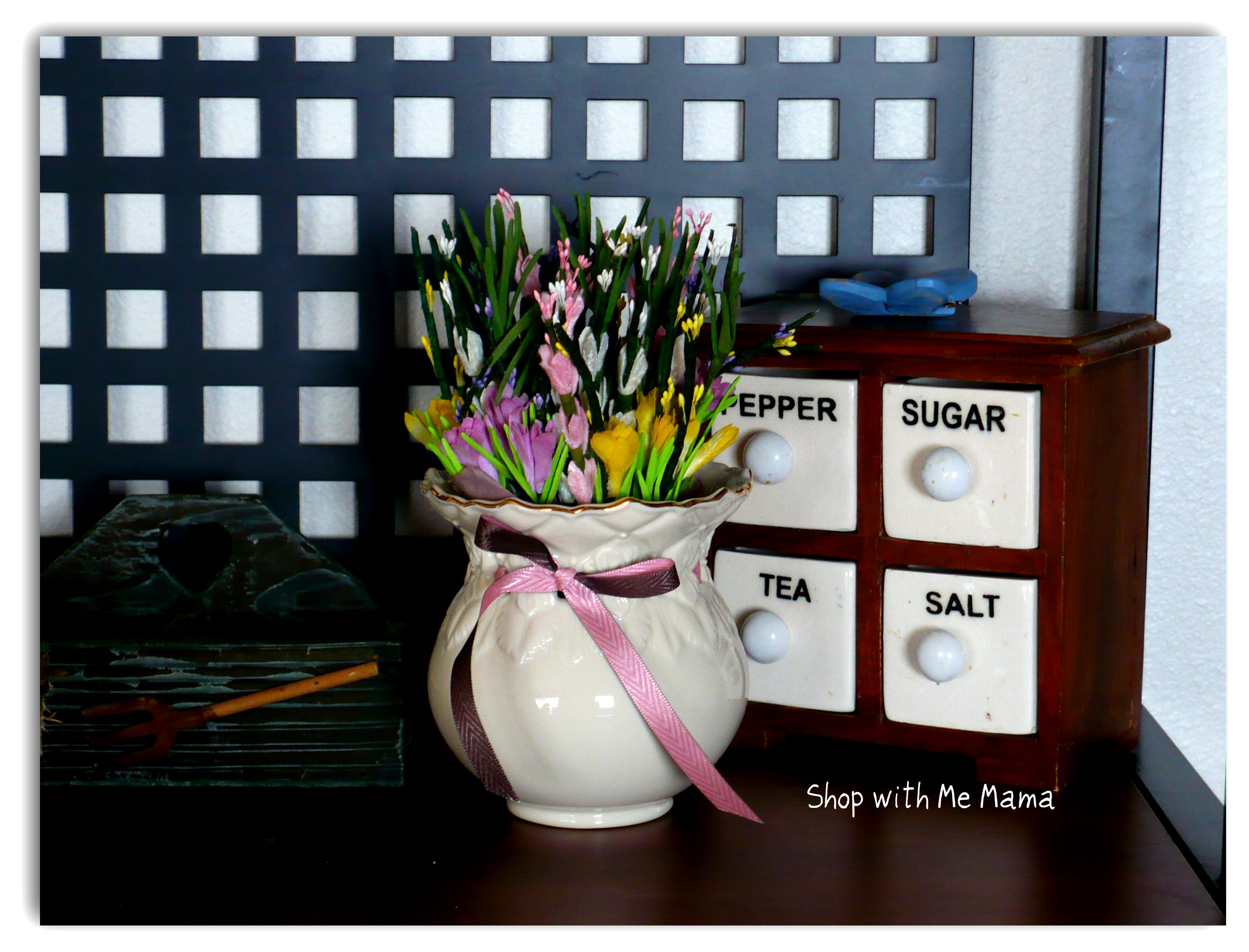 The cachepot is tied with a pretty, thin ribbon to add to the look of this pretty vase. The ribbon is reversible, so you can decide which side/color you like best!
You can purchase the "Tied with Love Caitlin Cachepot with Flowers" online by visiting Lenox's site today. Think Mothers Day!!!!
A Bit About the Lenox Tied With Love Caitlin Cachepot With Flowers Vase:
Tied with Love… and given with love. Give this fine porcelain cachepot filled with faux flowers as a gift to someone special. And keep one for yourself, to brighten any room.

Height of cachepot: 4 1/2″

Cachepot crafted of Lenox fine porcelain accented with 24 karat gold

Flowers crafted of paper Includes pink and brown reversible ribbon A beautiful gift for the women in your life

Height: 8 1/2″ Introduced 2008 Imported

Shipping info:

Holiday Shipping for Mother's Day:

Non-personalized items- 11pm Monday, April 25th

Personalized Items- 11pm Monday, April 18th

Overnight orders

Non-personalized items- 11am Thursday, May 5th

Personalized items- 11pm Monday, April 25th
Also, don't forget to enter Lenox "Something Borrowed" sweepstakes going on now!