This post is filled with farmhouse decor that will make you want to redo your home right now! I am not quite sure when this trend started, but farmhouse decor is so popular right now. And, I think farmhouse decor will continue to be extremely popular with people across the globe.
I know I am hooked on farmhouse decor. I am also addicted to refurbishing furniture that I find and buy at second-hand stores! That is my favorite thing to do find old furniture and redo it! I haven't sold any yet, as I am still quite new at this whole farmhouse decor thing, but if I must say, I do a really good job at redoing old furniture I find!
Take a look at my hutch below! I found this real wood hutch and only paid only $50 for it. Then I gave it a good sand-down, cleaned it real good, and then painted it with milk paint! Then I distressed the edges and sides with sandpaper. The result? Absolutely GORGEOUS!
I recently bought another real wood hutch for $100 (a bit more than I wanted to spend but I could not pass it up!) and it is in my shop right now. It is all painted and the next step will be sanding and distressing the heck out of it! Stay tuned for the pictures and blog post! You will LOVE it! Promise!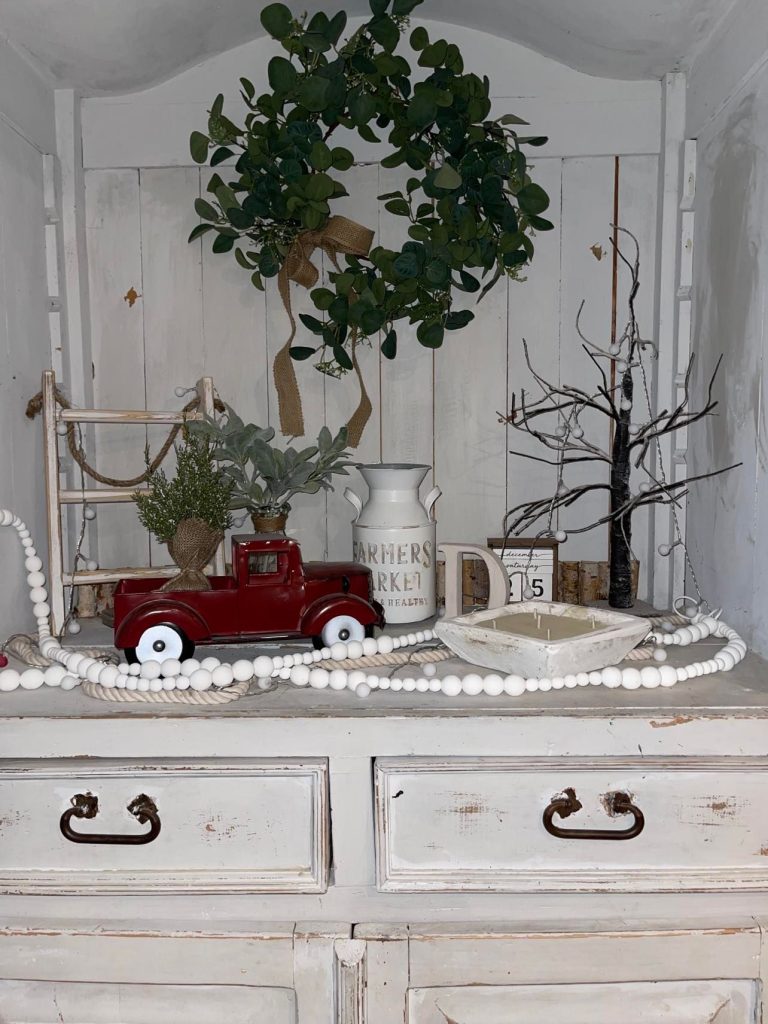 Farmhouse Decor That Will Make You Want To Redo Your Home!
I am also working on the two shutters you see below. I will be painting them with Chalk Paint and of course, distressing them. They will be hung on my living room wall. I will be doing a separate blog post for that fun project, so be on the lookout for that too! So fun!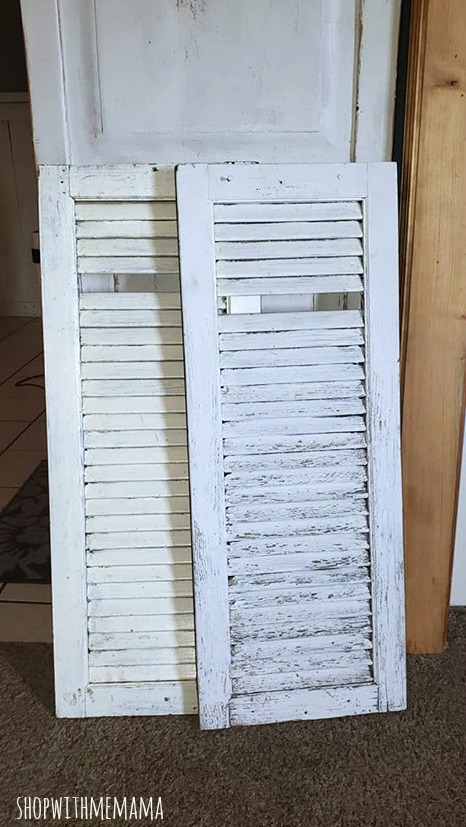 Farmhouse Dough Bowl Candles!
Who doesn't LOVE candles? How about rustic, farmhouse-inspired distressed dough bowl candles??? YES, please! I received a gorgeous farmhouse-inspired Soy candle in a chippy white paint dough bowl! The dough bowl candles smells SO good! And, after the five-wick candle is gone, I can reuse the farmhouse dough bowl on my kitchen counter to hold keys or in my bedroom, bathroom, or wherever I see fit! For now, though, my soy candle is in my white hutch because it looks SO good there! Don't you think (see picture above!)???
Stroud's Simply Southern Co sells these soy candles. These farmhouse soy candles are their best sellers. Everything is handmade and Handpoured to order. They are perfect for bedroom decor, and have that farmhouse look that everyone is loving! You can check out all the candles they have to offer here!
Get your soy candle from Stroud's Simply Southern Co. and save 15% off your order with this code: shopwithmemama!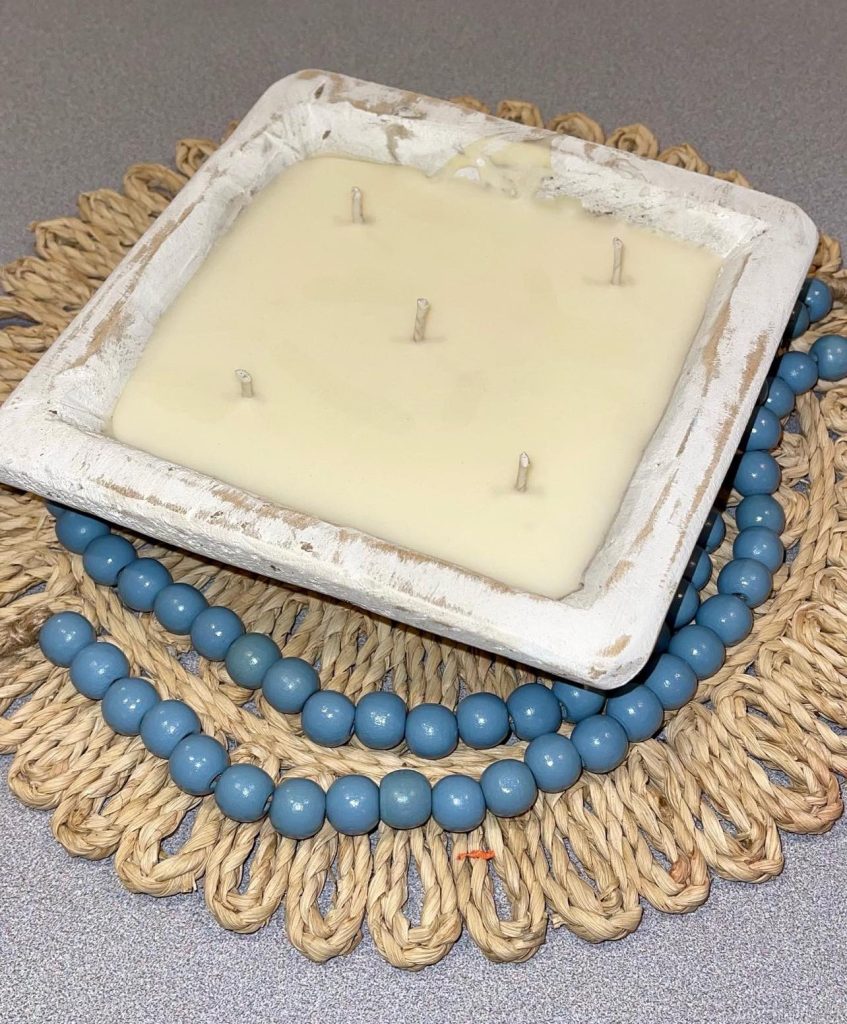 I have even more ideas for you too! Take a peek below and check out all of the gorgeous farmhouse decors that my blogger friends created or refurbished. Such beautiful pieces of furniture and wall decor! This kind of stuff excites me so much. I am so passionate about this!
I absolutely love the farmhouse beach sign you see below! I WANT this in my home. "I Followed My Heart & It Led Me To The Beach". So cute! Find out how it was made, so you can make one for your home and add a bit of farmhouse decor! Thank you, Iva, from 'Sustain My Craft Habit' for sharing this with us!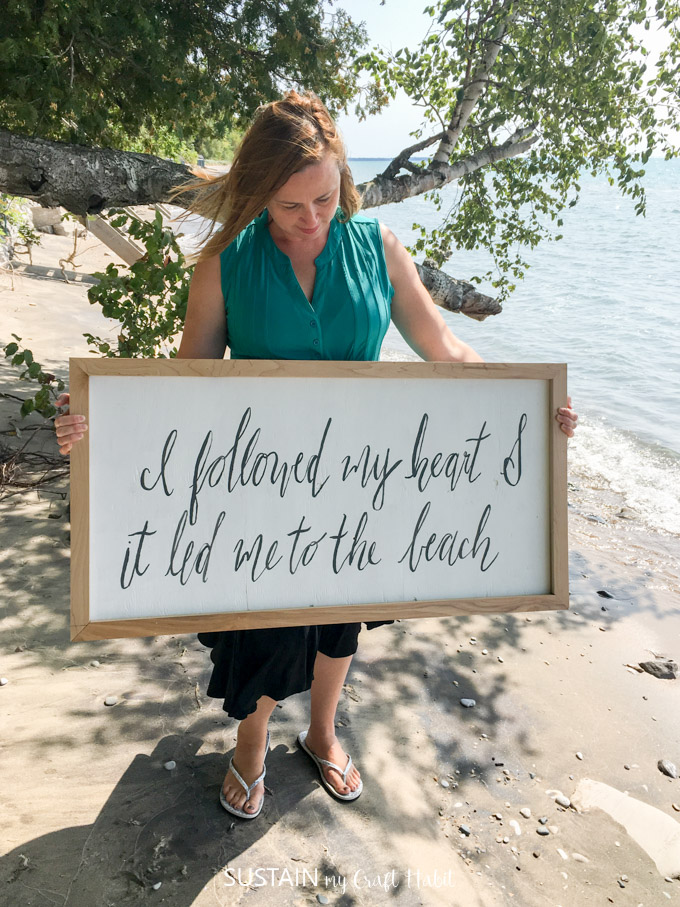 Rustic farmhouse-inspired family birthday sign. What a brilliant and rustic way to display everyone is your family's birthdays! So fun! Learn how to make this rustic family birthday sign, and make one for your family!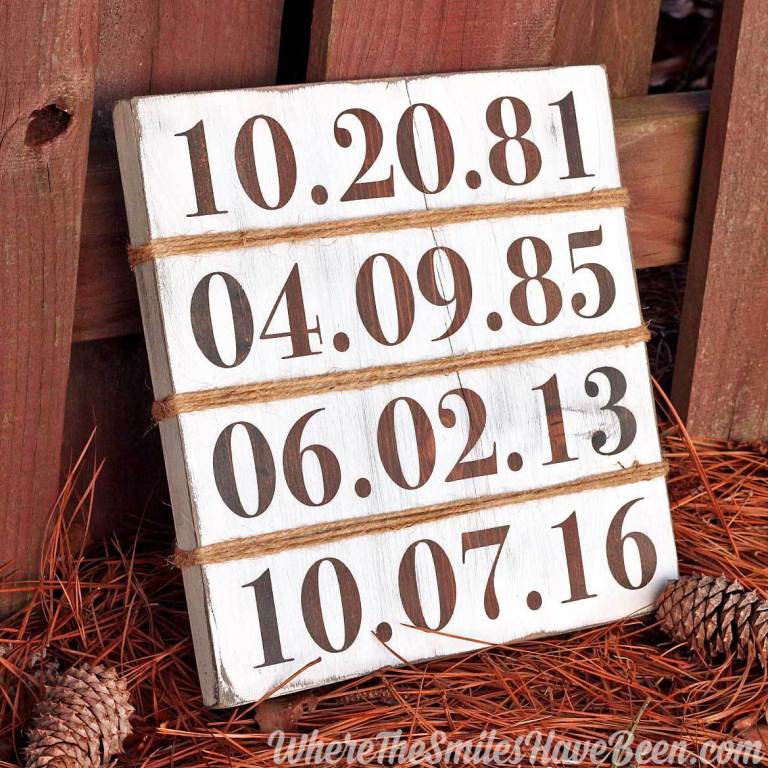 This barbed wire star is simple yet would dress up any wall in your home. I would put this in my bedroom or living room area of my home. Find out how you can make one for your home, by clicking the link above.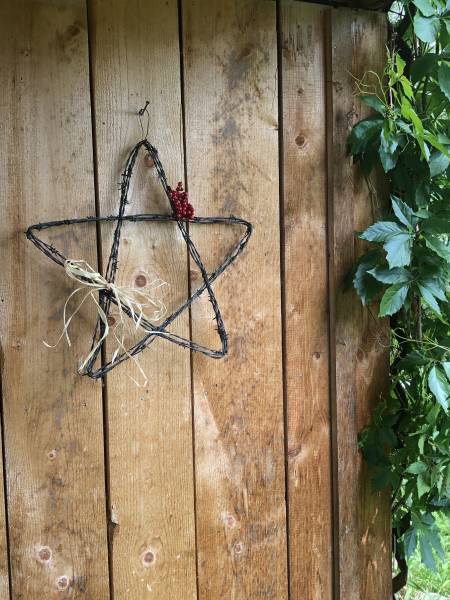 A rustic, farmhouse tiered tray is a great way to display candles, figurines or anything like that, in your home. It gives a rustic charm to an end table or shelf!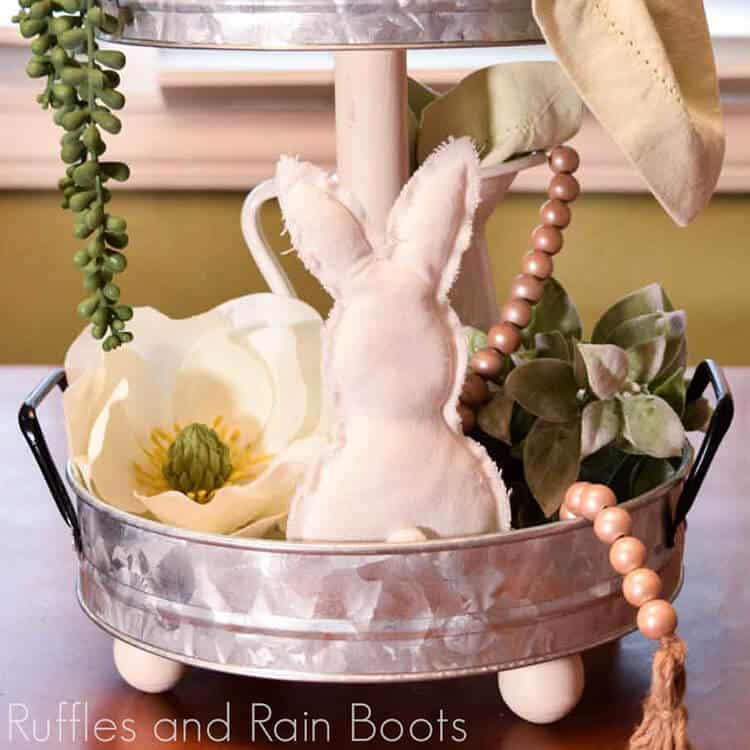 If you are going to decorate your home with farmhouse charm-inspired things, and you have a fur baby, then you will LOVE this! The DIY Dog bed! SO adorable and so rustic! I want to make this for my Pomeranian! She would LOVE it! Any dog would feel special in this dog bed!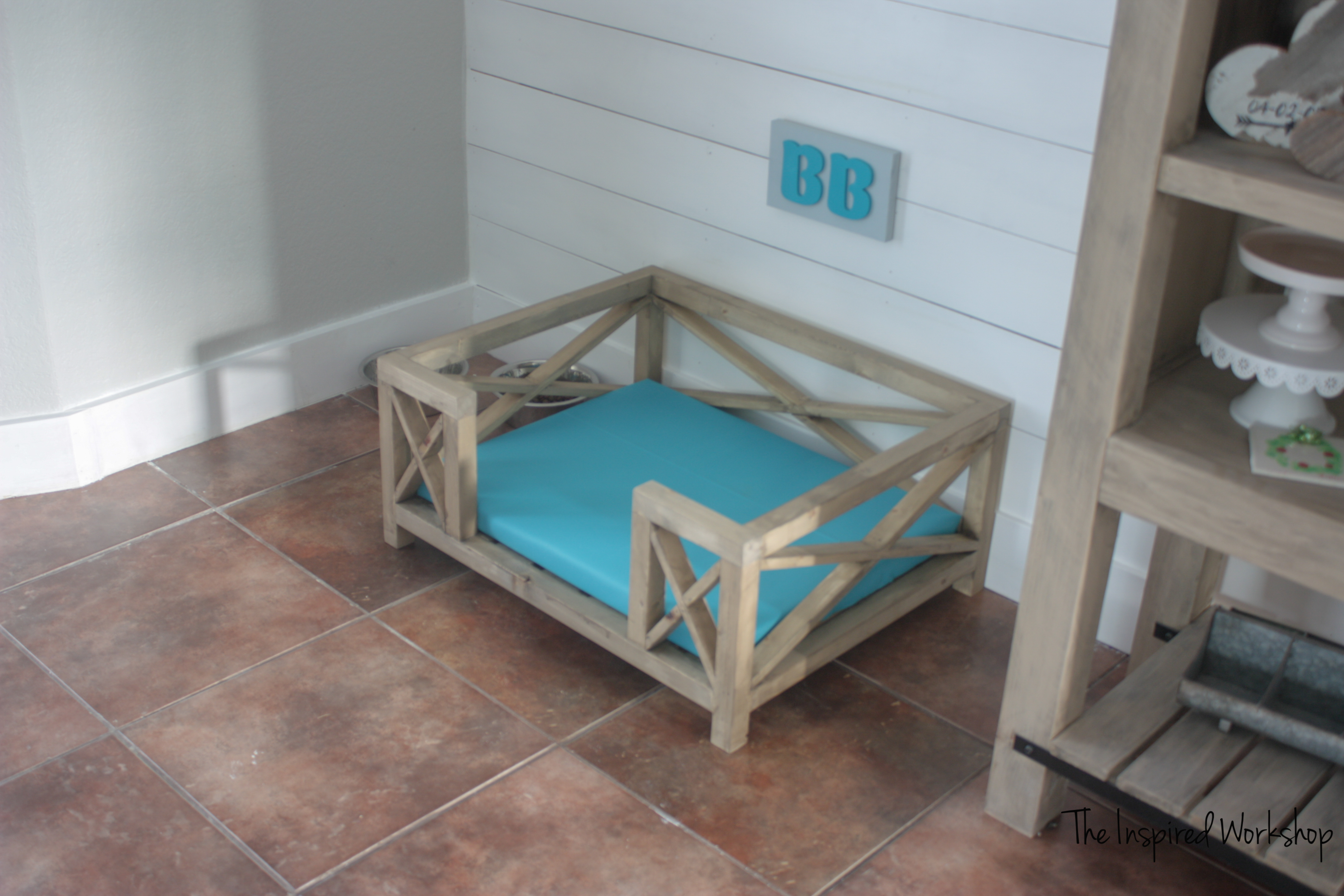 Okay, I am absolutely in love with this DIY Slim Truss Console Table! Oh my goodness, I need this in my life and in my home! What a great addition to any home! Such a fun way to add farmhouse decor to your home!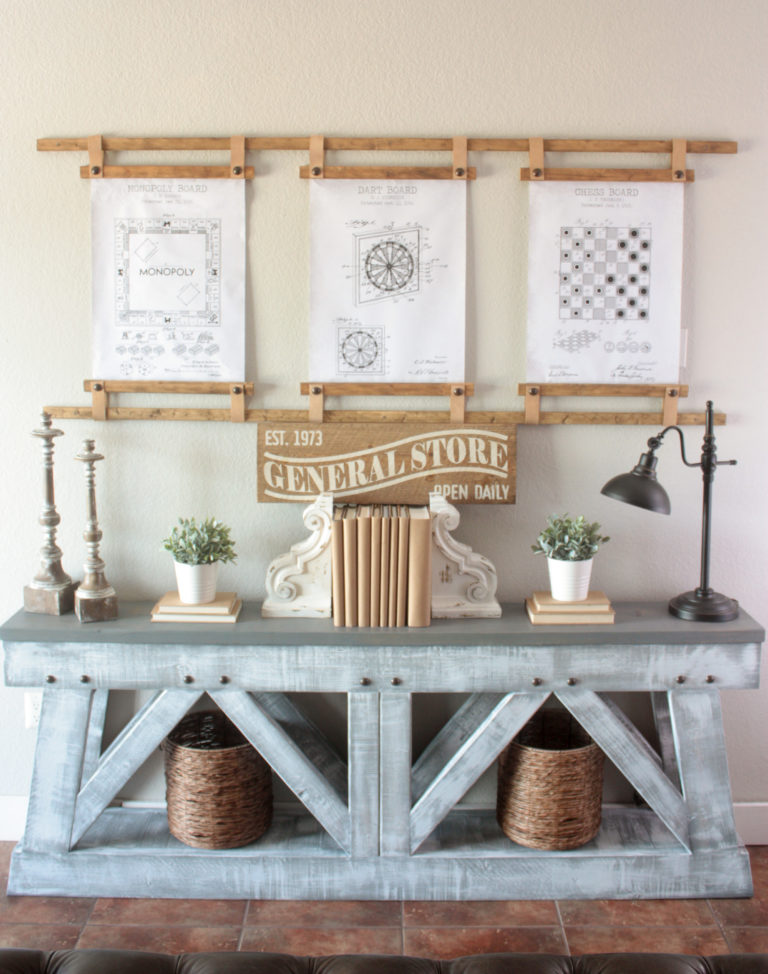 Shelving is super important and I have a lot of them (not enough still though!). I really like how this blogger styled her shelves. She gives you some ideas on how to style shelves (plus, I LOVE her hanging barn door in the background, *DROOL*).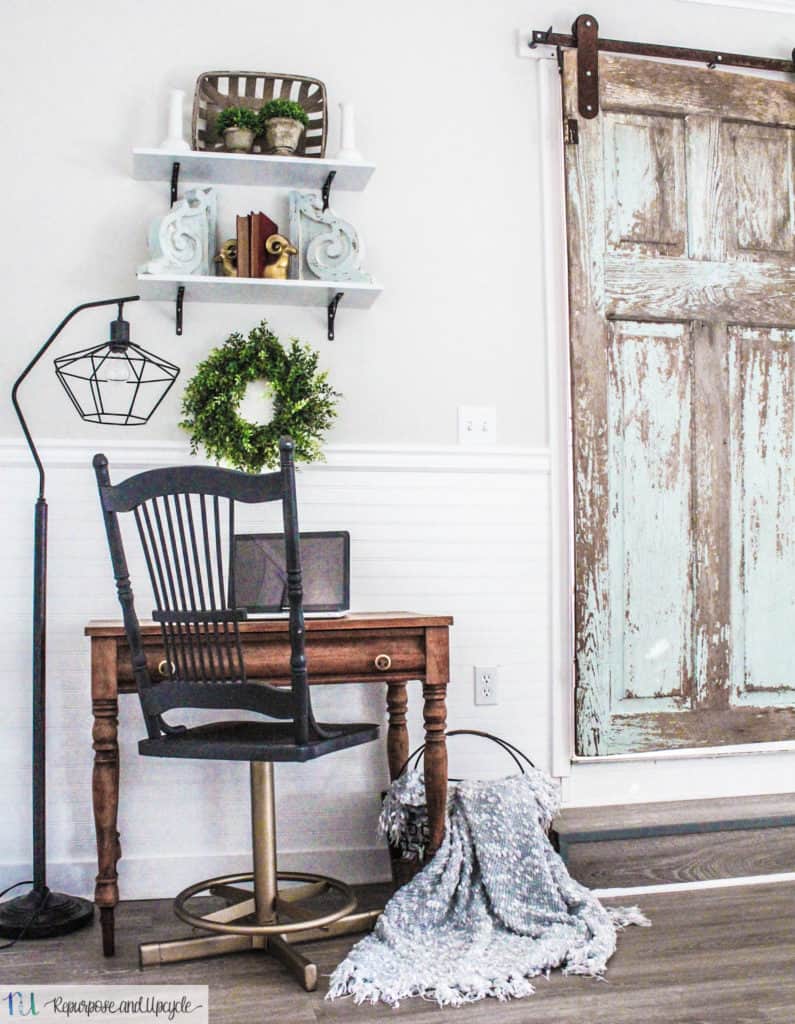 Here is another fantastic idea for some farmhouse decor! It is a handmade jar flower holder and I think it is adorable! It would add some rustic charm to any home!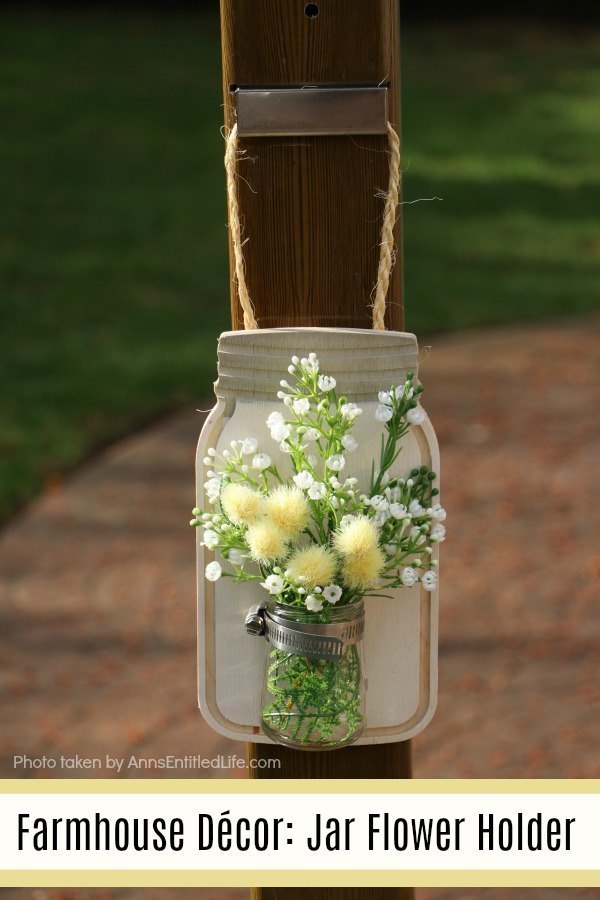 This is totally cute! A DIY Wood Bead Farmhouse Pumpkin! Perfect for fall coming up! Plus, pumpkins in my home are ALWAYS in season! Isn't it cute???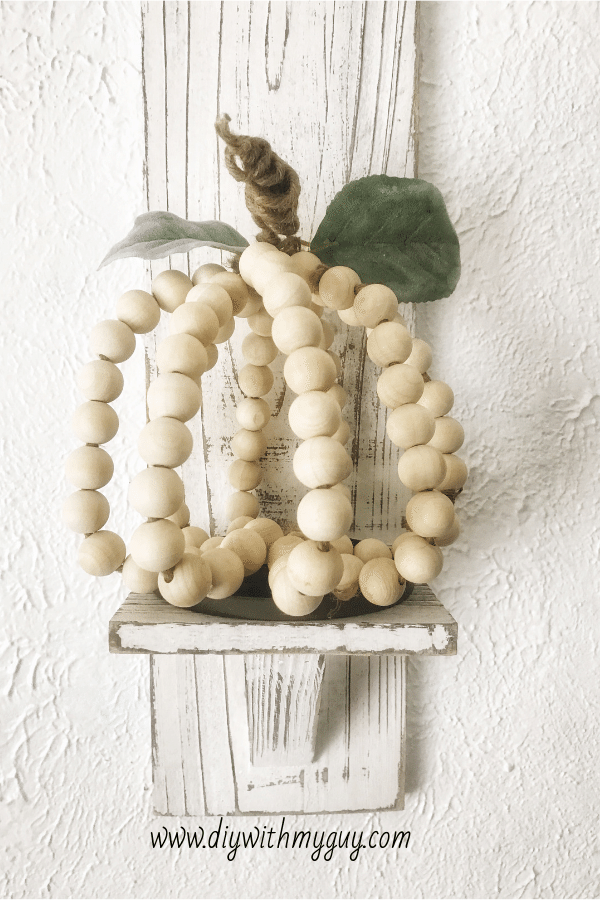 Signs are everywhere and I simply cannot get enough of them! They are usually pretty easy to make and there are so many ways to make them! The cute and rustic DIY Ship Lap Market Sign below is something I will be making for my kitchen!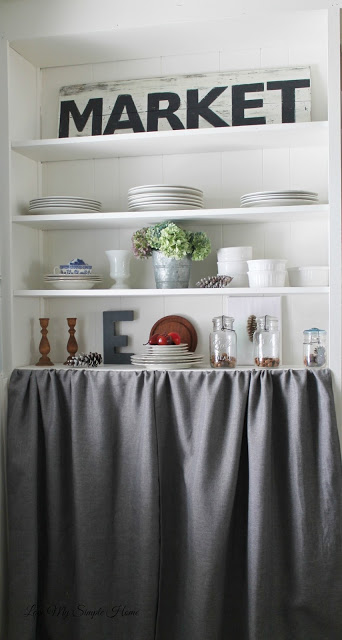 This talented blogger took a small curio cabinet and used white latex paint to create this Painted farmhouse-style cabinet! Take a peek at it below! Now that is cute! Great farmhouse decor for any room in your home!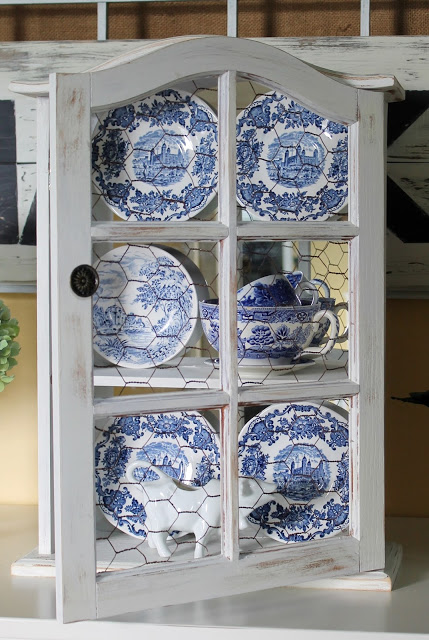 More pumpkins? Yes, please! Check out these adorable Easy No-Sew DIY Fabric Pumpkins! You can use any type of fabric and print. The possibilities are endless! Too cute! Display these pumpkins anywhere in your home.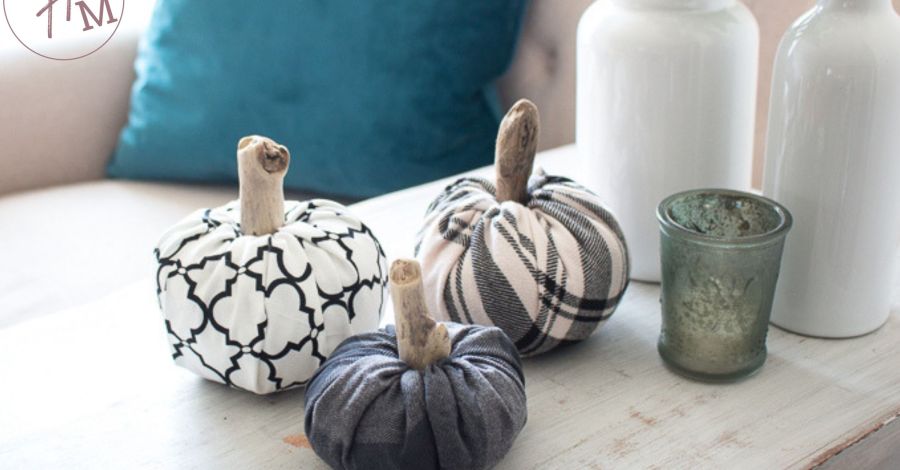 Nothing excites me more than a really good restoration and this one is AMAZING. I LOVE the way this blogger did hers! She did a restoration on her coffee table and now I want it. I wonder if she is selling it???? I need it. NOW. Check out her Restoration Hardware Knock Off Balustrade Coffee Table!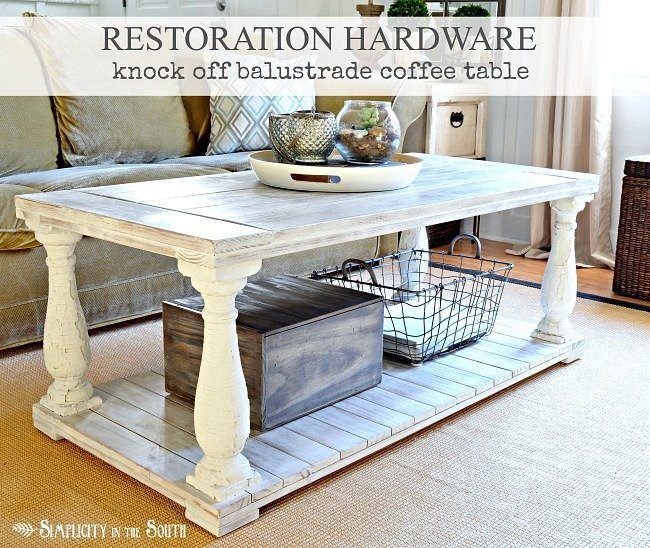 There are SO many ways to decorate your home with farmhouse decor! If you don't see anything that inspires you in this blog post (shame on you!), then check out Pinterest. There is ALWAYS something on Pinterest!
What is your decorating style? Do you like farmhouse decor, beachy decor, modern, contemporary, or? What is your style?? Do tell me in the comments below!
PIN IT!