Decorate your home with a touch of the beach to make it summery and fun for the season. Use these 11 beachy decor tips to bring the beach home. Whether you live within inches of the sea or miles from a drop of water you can bring the beach into your home and create a nautical summery feel that makes every day seem like an ocean vacation.
*How To Decorate Your Home With Beachy Decor! This post includes my affiliate links.
How To Decorate Your Home With Beachy Decor!
Nautical Colors
Add some emphasis colors to your home to give it that traditional nautical feel, look for reds, blues, and golds or yellows. If you're going to combine the colors go for large, chunky bold mixes rather than fussy little prints.
I am loving this beachy dresser! I like the distressed look and I adore the rope handles! This dresser would look great in any bedroom in your home to give it that beach-look!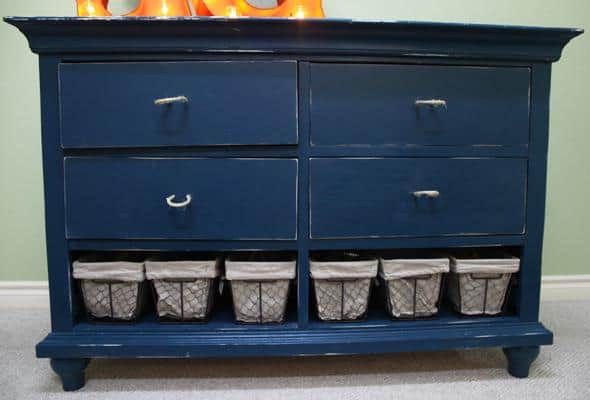 Watery Blues
Layer blues on top of each other, whether they match or not. Every shade of blue evokes feelings of the ocean and water in people so the more blue you add the more your home will feel like its connected to the water.
Ropey Charm
Purchase some thick white rope at a craft store and start wrapping. Wrap it around lamp shades, planters, and pots, vases, banisters. Use craft glue to glue it to itself and hold it in place. Tie back curtains with rope and use nautical knots, not bows. This DIY Beach Soap Dispenser would be adorable in any kitchen or bathroom!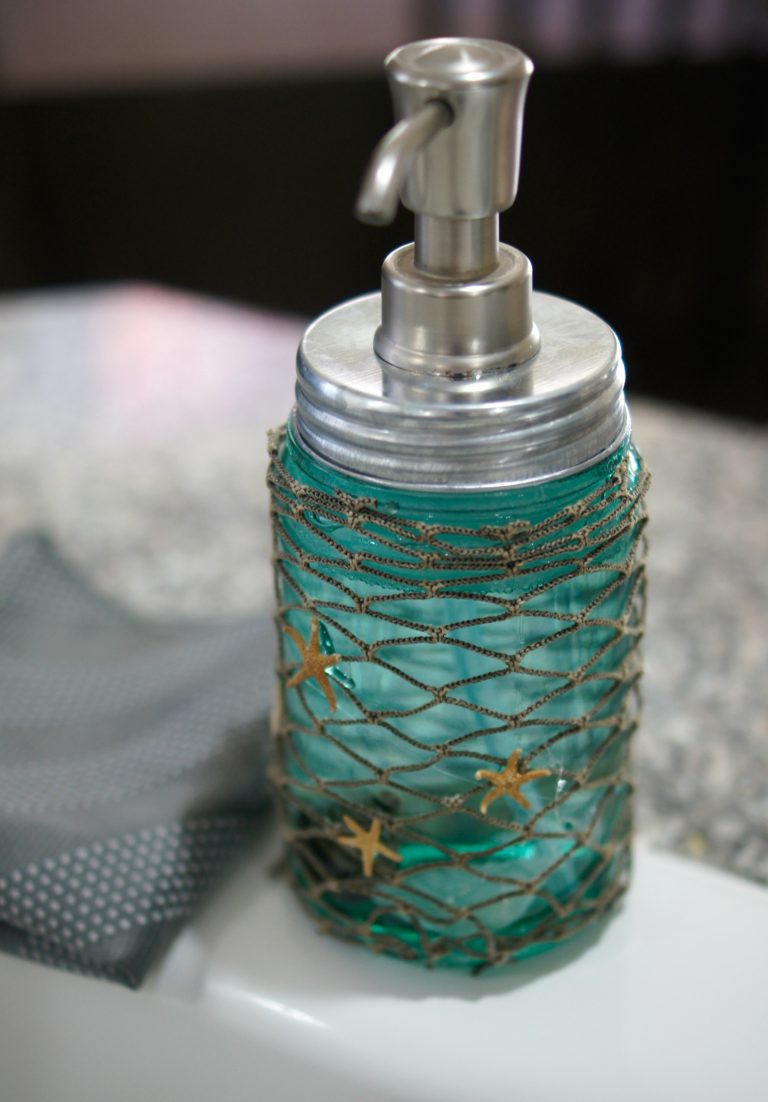 Sand and Shells
Fill vases with sand and shells and use them as centerpieces. Place a candle in the middle for additional interest. Look for fish-shaped glass containers and fill them with your beach treasures. Scatter special shells across your mantle or place them around the home to keep memories of the beach nearby.
How fun are these green tea and lemongrass beach sand bath salts? They are perfect for a beach-themed bathroom! Display them near the bathtub or on the toilet tank! Super fun and creates a beachy theme in your bathroom!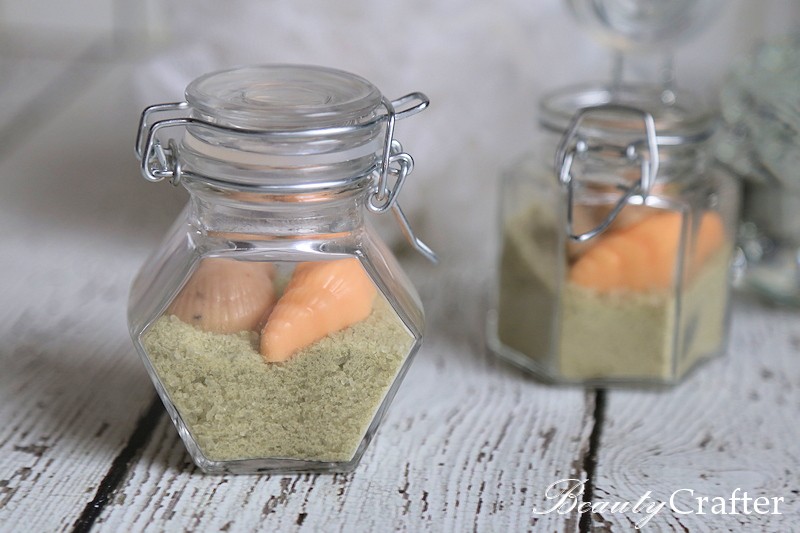 Kids Room
For your kid's room/s I thought this fun, beachy DIY Sand handprint would be an awesome way to not only hold onto a precious memory at the beach with family and friends but also makes a really fun decoration for a beach-themed room!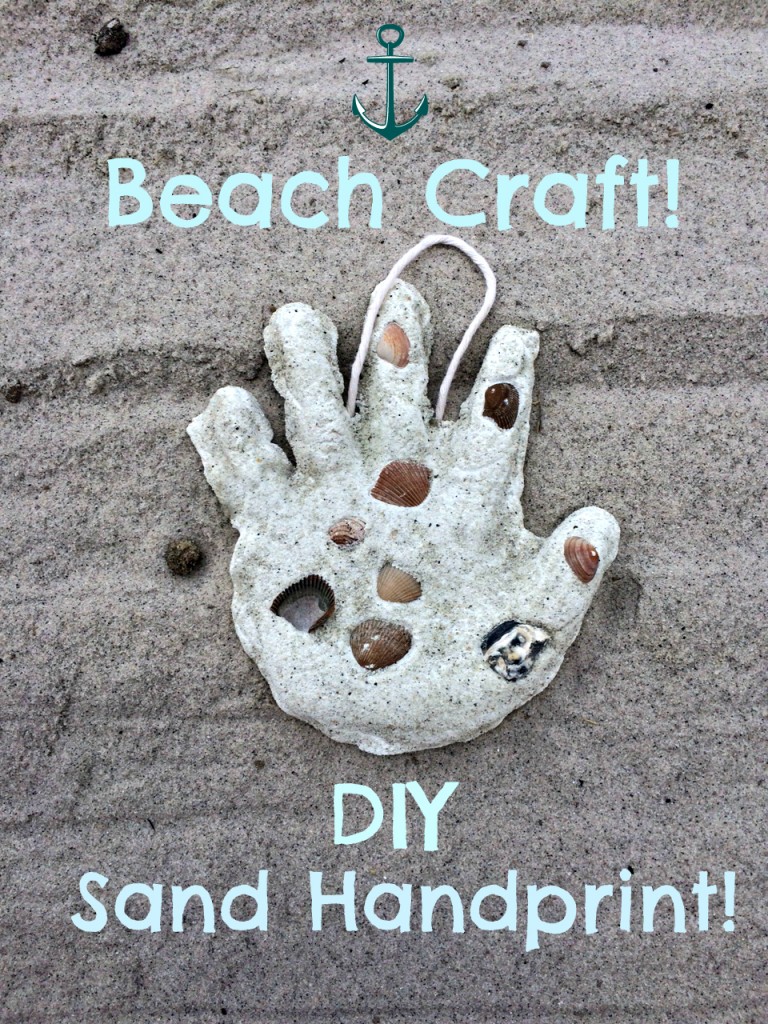 Sea Glass
If you haven't spent years scouring the beach for sea glass you may not have a huge collection of these gemlike treasures but you can actually buy them in a lot of craft stores, it's not quite the same but it will do. Fill bowls with sea glass or look for a lamp that is fillable and let the light play around with the glass for a reflective glow.
Lantern Illumination
Pick up a few lanterns and scatter them around the house or create a focal point by hanging a row of them together. You can fill them with a variety of things including sprigs of herbs, limes and lemons, small vases of flowers, tiny framed pictures, and candles.
Beach Photos
Collect your favorite beach photos from summers past and create a wall of photos centered on the beach theme. This is a favorite for guests as they can see how the family has aged through the years and if you can include past generations it becomes even more interesting. I really love this DIY Beach Sea-Shell Frame! So easy to make and any picture (or even a mirror!) would look great in this beachy frame!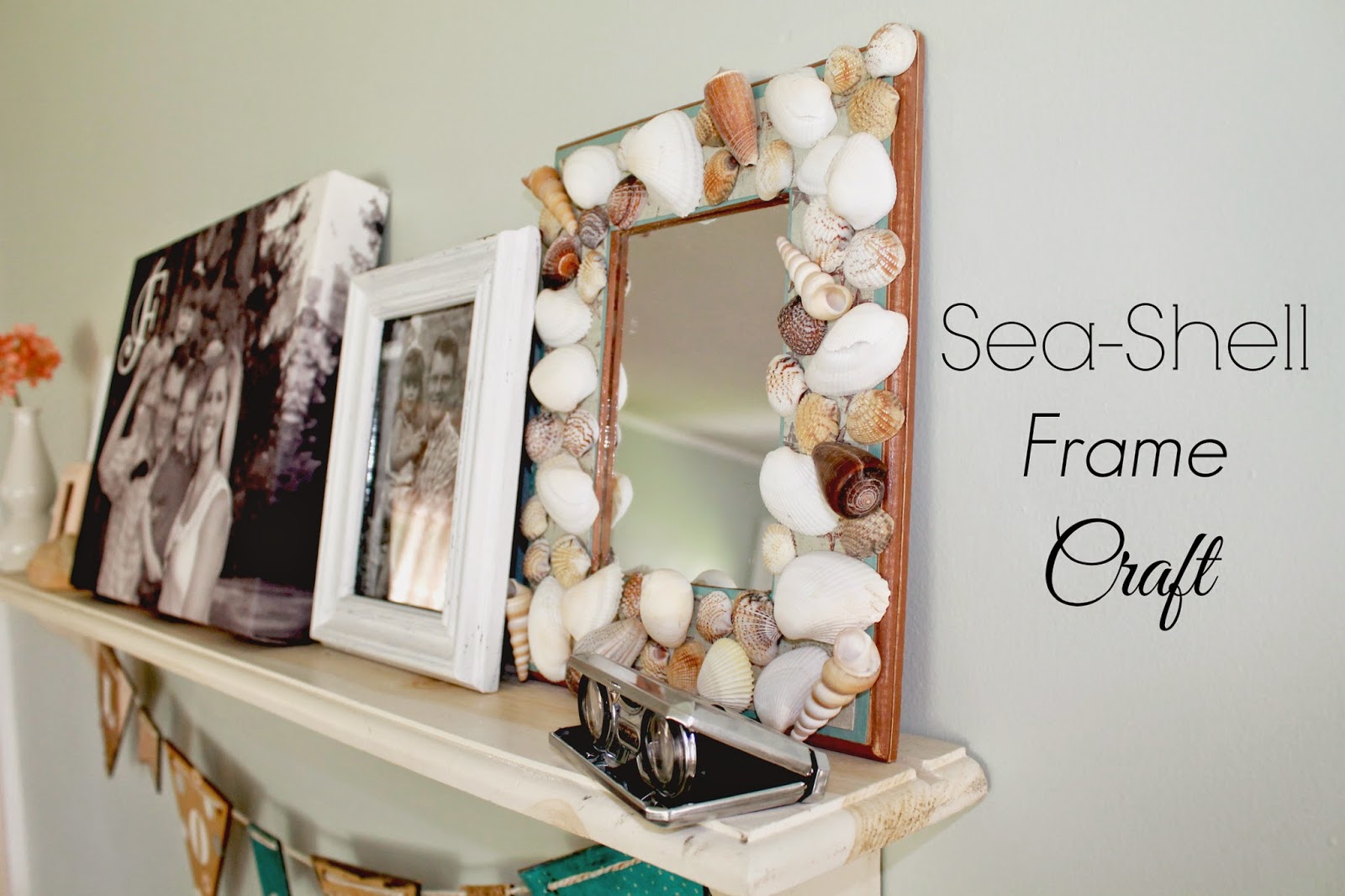 Go Gauzy
Part of beach decorating is a light and airy feel. Remove heavy drapery and replace it with light, white gauze to give your windows a summery feel and create the illusion of a breeze when there is none. If you're not a great seamstress, fear not because there are many ways to make no-sew curtains that simply whip up in a flash.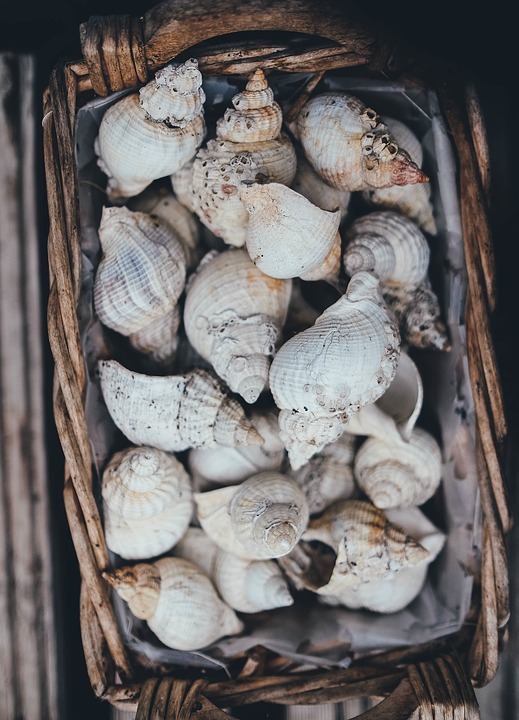 Bring in the Wicker
White wicker furniture has a casual comfort that screams beach but natural colored wicker does the same. Consider moving some regular furniture out and adding a wicker chair or two with some beachy colored or printed fabric cushions. If you don't want to go that far consider using wicker baskets to bring add summery touches to your decorating scheme.
Organic Floor Covers
Look for organic mats or sisal rugs in sand colors that give the illusion of a sandy beach. A few throw rugs or a nice sized area rug will complement other beach accents you've added to your room and bring the whole look together.