So, when we moved into this house, there were a few windows that needed blinds on them. I cannot stand windows without blinds, I feel like the world can stare at me and that is not a good feeling! Not in my home! I want privacy!!!
So, since I am lucky enough to be a MOBster for Blinds.com, I was able to receive some beautiful blinds for three of my windows! One window is in the kitchen, above my sink and the other two are sliding glass doors that had yucky, white blinds on them and I hated them!! They allowed soo much light in, even when they were closed AND they got so dirty! No thanks!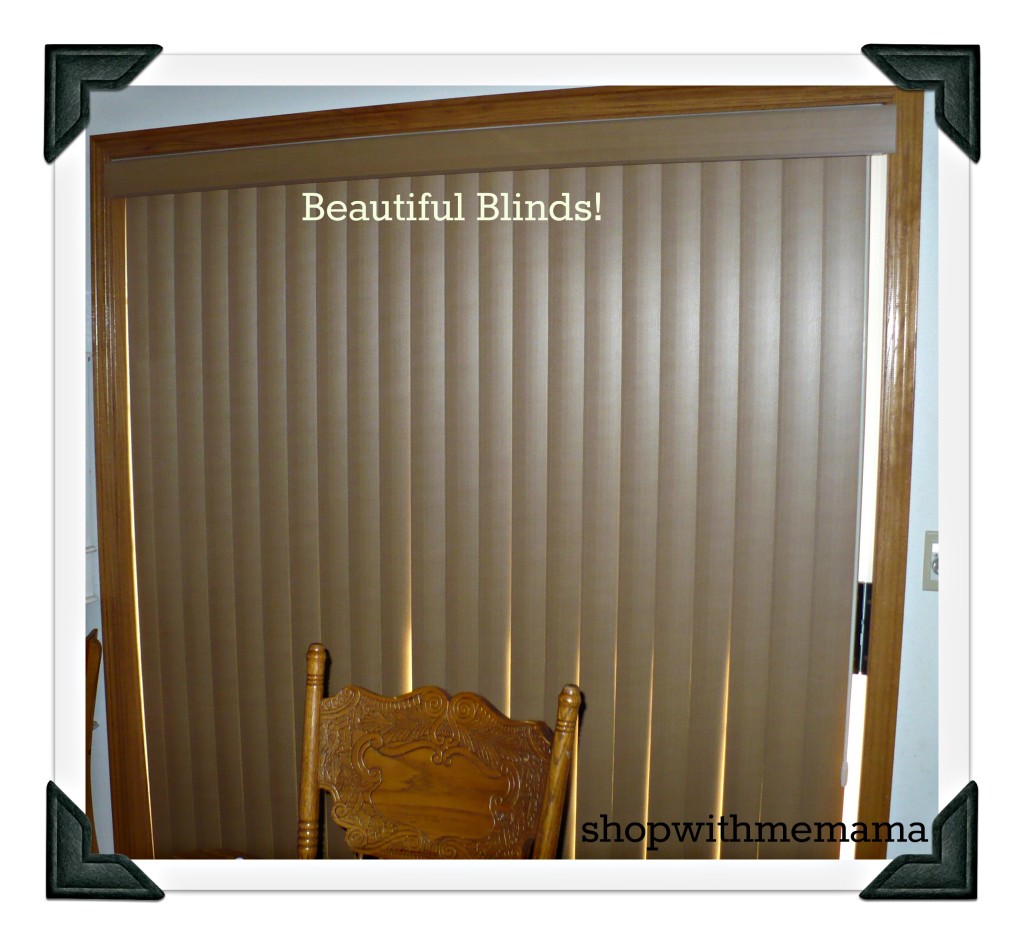 Making My Windows Look Pretty with Blinds.com!
The ordering process was absolutely painless. Someone contacted me via email to ask me questions and then I was sent samples. I picked out the colors that I loved and then emailed her back. I was then sent the blinds in the colors I chose. Sooo easy and so painless. The customer service is beyond wonderful and the person I dealt with was so helpful and QUICK to respond to me! This was such an easy home improvement project!
The top piece of 'border' wood, is magnetic!!!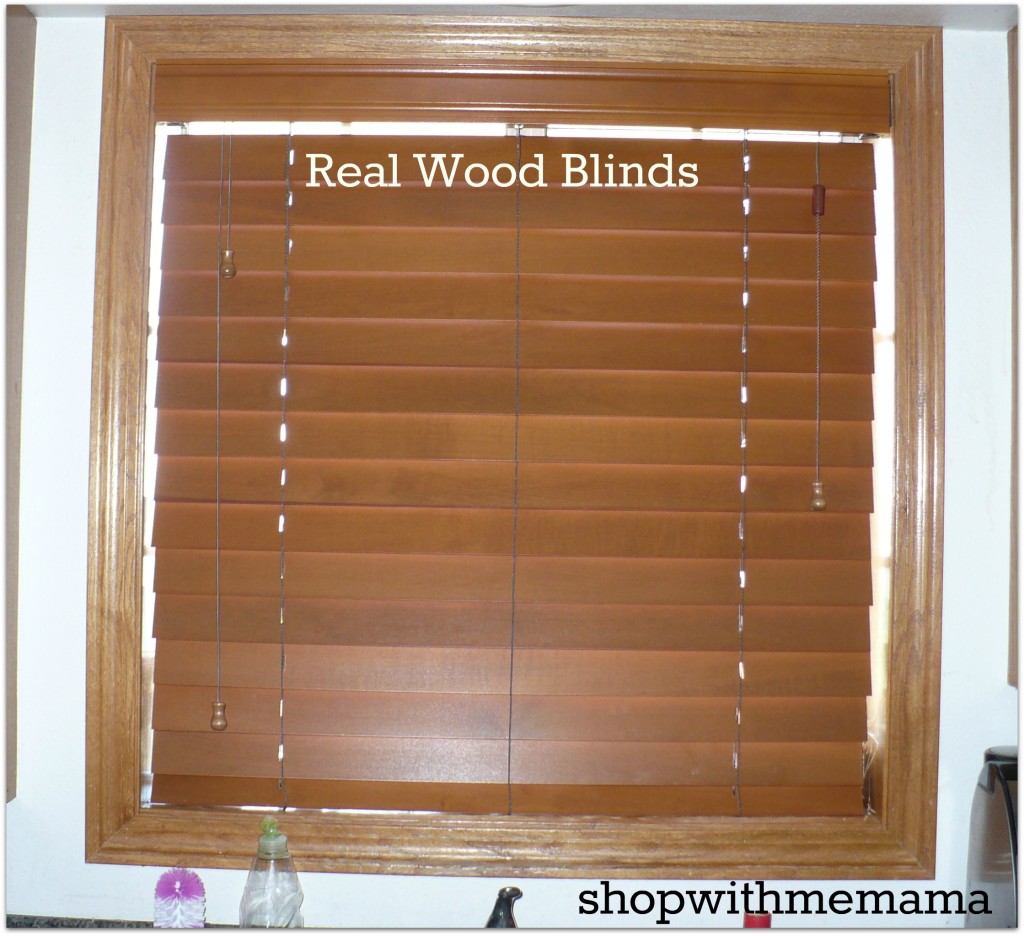 The site is very easy to navigate and finding blinds was just an easy experience for me, thanks to Blinds.com and their very helpful customer service rep.
My blinds arrived in record time, which I can always count on from Blinds.com. They came in two separate boxes, one box for the longer sliding glass door blinds and the other box was smaller and was the blinds for the window above my sink. I love Making My Windows Look Pretty with Blinds.com! Don't they look fantastic??
HERE ARE THE BLINDS I REVIEWED LAST TIME: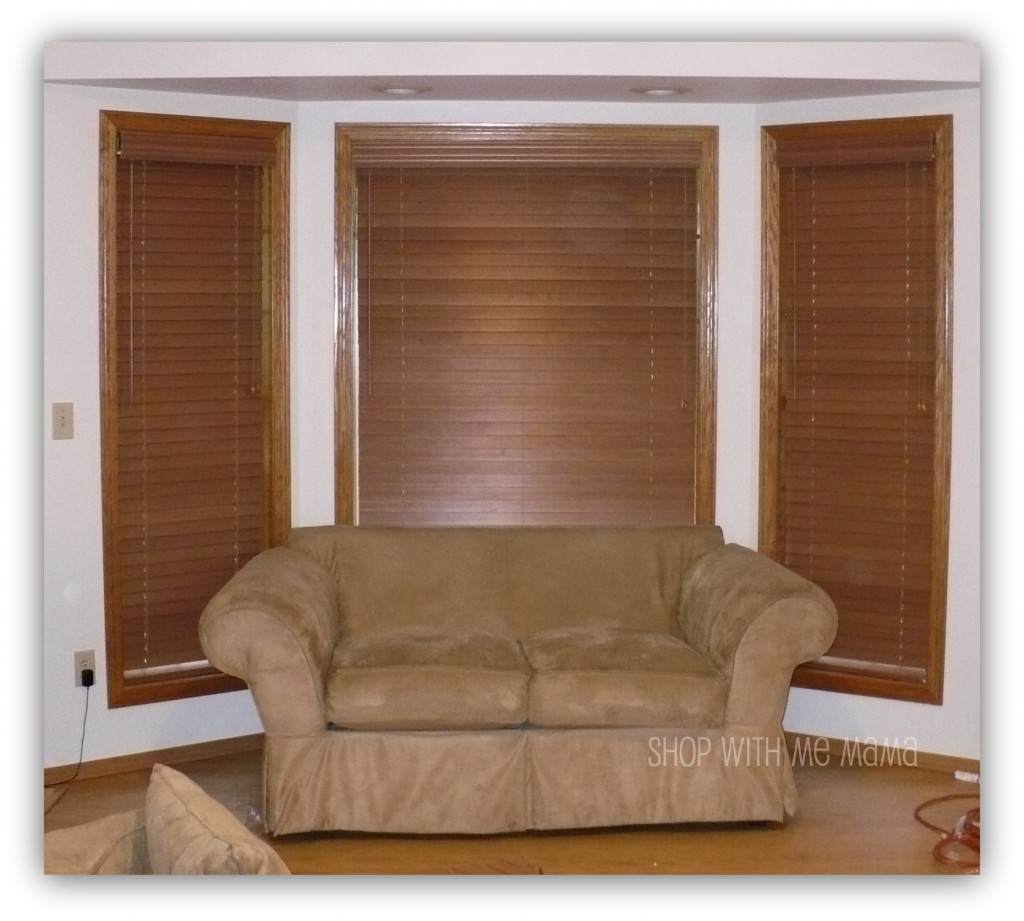 I had my hubby install them THAT night, lol. I could not wait to have my windows looking pretty!! I was so excited! The window blinds above my sink are real wood. They are beautiful and I love the color that I chose.
The sliding glass door, and vertical blinds, were faux wood, but still just beautiful! They are bendy, which is great because I have little kids running into them constantly. They stay put, don't fall off when touched and they keep the light away when I close them up to watch a movie during the day.
They are truly a great blind to have. I put one in my kitchen, on my sliding glass door and one set in my room on that sliding glass door. Now, in the morning, I don't have the sun shining in sooo brightly waking me and the baby up at nonsense early hours of the morning!
That sucked! Plus, the blinds keep the heat out too and that is always nice during the summertime! I am curious to see how well they keep the cold OUT when winter gets here!!
I am very happy with our new blinds and now I can feel at peace knowing that I have my privacy and know peering eyes can peer feverishly into my home! It is a GOOD feeling!! 🙂 I also really like that when my blinds arrive, I know they will fit my windows, because of the SureFit Guarantee!
Buy
Visit Blinds.com online today, to get your windows covered before winter!!!