This post is all about Painting With Chalk Paint! My sister Tamra is so creative. She is ALWAYS working on some project or another. She also has 6 children… Go figure! I have a hard time finding time for myself with three kids, let alone getting things done, sigh. I call my sister, Martha Stewart because she literally can do it ALL. So, Painting With Chalk Paint was going to be easy for her!
*This post includes my affiliate links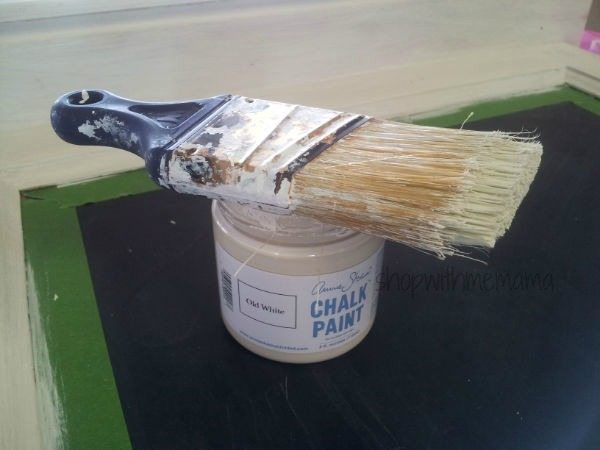 When she heard I was able to review products from Annie Sloan Unfolded & Chalk Paint® Decorative Paint, she went CRAZY. So, I allowed her to do this review for me! Painting with chalk paint was new for her, so she was eager to get started with painting with chalk paint!
Painting With Chalk Paint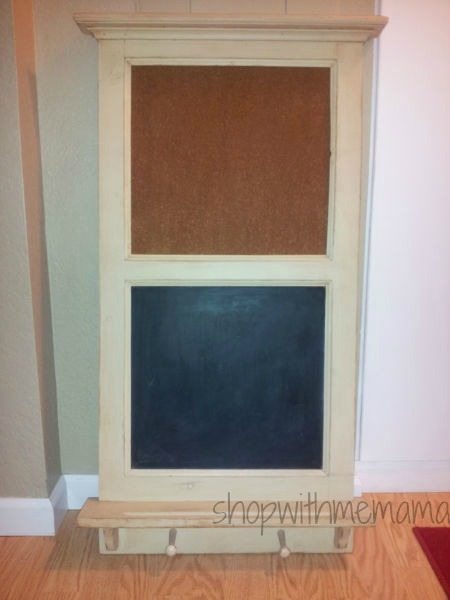 We were sent an array of Annie Sloan chalk paint products to use on her projects. Below, you will read her honest thoughts on the products and see pictures of her projects!! Time to get Painting With Chalk Paint! Yay!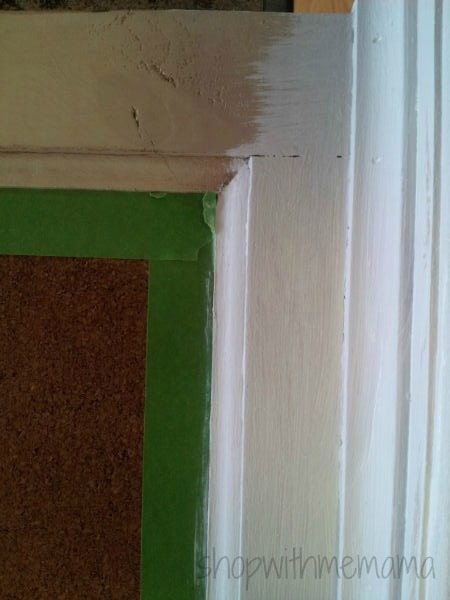 My Sister's Review…Painting With Chalk Paint!
What did you think of the chalk paint products when they arrived?
The chalk paint products arrived in excellent condition and were packaged well. I was very pleasantly surprised to discover that I received more paint than I had thought I would receive! I was thrilled to receive not 1 but 4 quarts of the Provence color paint!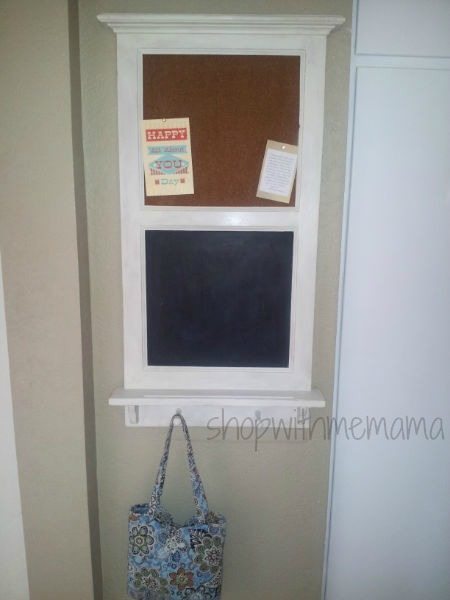 Did they work out how you thought they would? Thoughts??
I was very excited to get to work and chalk paint some things I have been wanting to paint… As far as the paint color, I love it! Perfect color for what I wanted.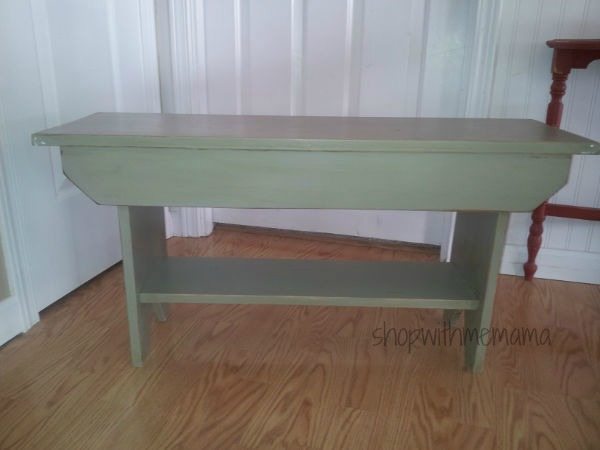 What project did you want to use it on?
I painted a bench, a wall shelf, a smaller bench, and a chalkboard/corkboard.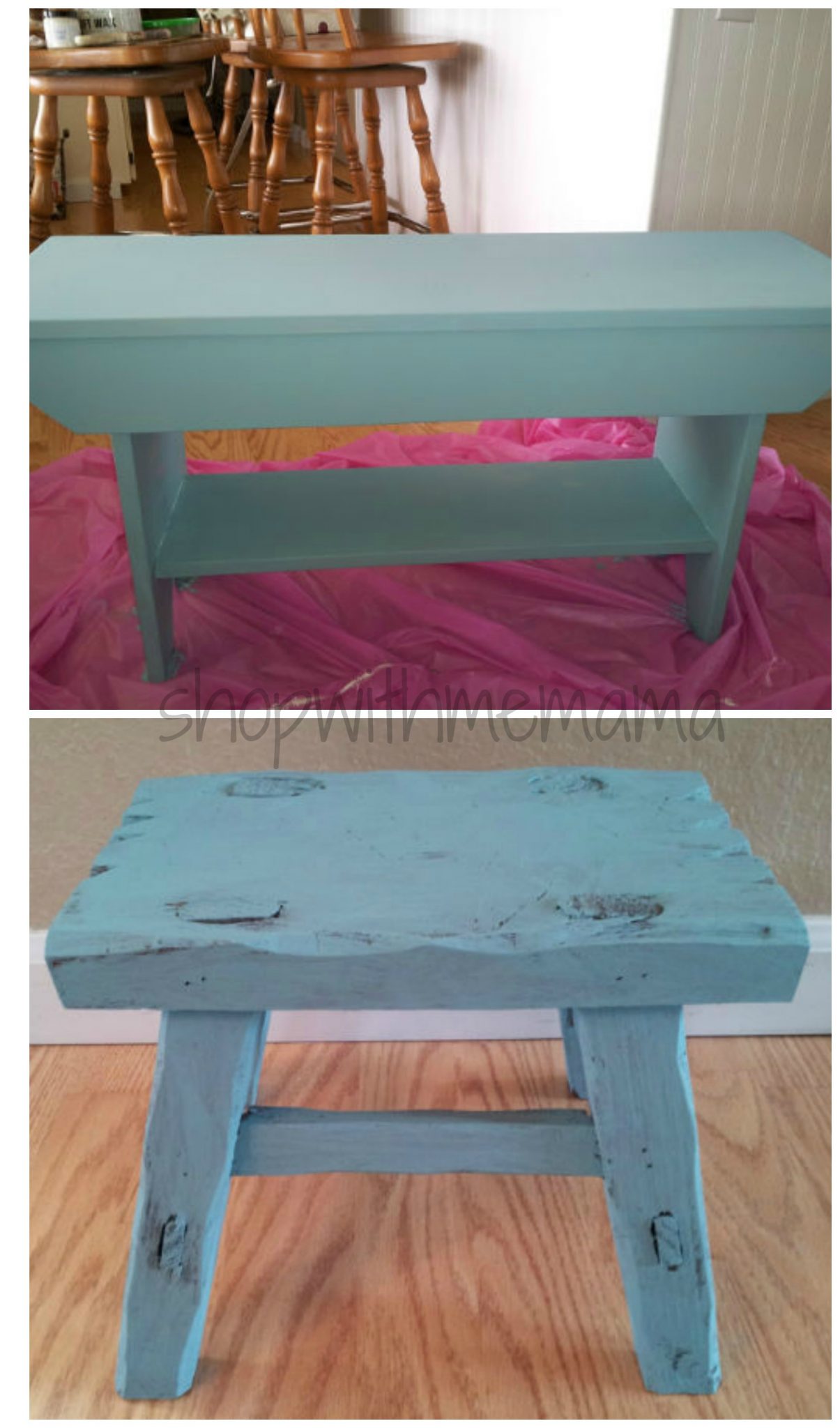 Explain what you did…
-the first thing I painted was a chalk/cork board I have that I did not like the color of because it blended too much with the color of my walls and I wanted to change that; so I used the old white, followed by the soft wax and it turned out just how I wanted it to. Now it stands out on my wall.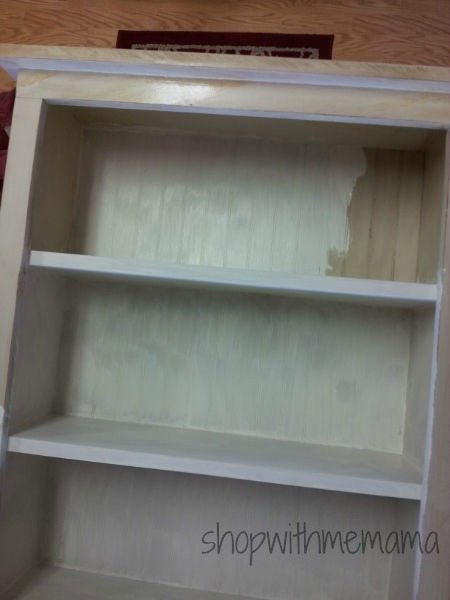 -Then I painted a bench that, again, I did not like the color of. So this time I used the Provence blue and waxed it afterward, then distressed it a little and it looks so much better!
-With the rest of my little pot of old white, I painted a wall shelf. It too stands out now against my walls and I love it. So I got two projects out of that little pot of old white!
-my last project was a little bench that I wanted to give a happy color to and chose the Provence again. I did not wax this piece because I wanted it to be rustic and it didn't matter.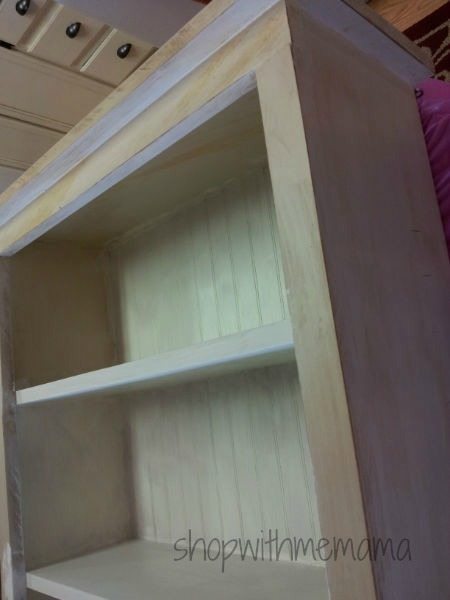 Did the chalk paint projects turn out okay or just how you thought they would?
The chalk paint projects turned out great! So impressed and happy that I didn't have to sand or prime the surfaces of my projects first.. what a time saver! All I had to do was open up the can of paint and start painting! Even the little pot of the old white paint went further than I thought it could.
I like the way the paint goes on and I like the
matte finish
of the paint. And it dries so fast, I hardly had to wait between coats. As far as the wax goes, I had never used wax before so that was the only thing that made me a little nervous, wondering if I was doing it right. True that you don't need very much of that stuff at all.
I wished I would have had some sort of special brush for the waxing- the Annie Sloan wax brush would be the best, but because it is so expensive I just couldn't justify it. Instead, I improvised with what I already had on hand… I actually took two cheap chip brushes and duck-taped them together and used that as my waxing brush.
It worked well enough but I know that a real wax brush would have made the projects go a lot faster. The Quick and Easy Paint Transformations
book
was very helpful too. I loved being able to see all of the before and after photos of many different projects, in this helpful book!
Would you buy/recommend Annie Sloan?
Yes! I would definitely buy and recommend Annie Sloan paint… In fact, I liked what was sent to me to review so much that when I was in a town that sells the Annie Sloan paint,(The Purple Pear in Portland, Oregon) I bought a quart of the old white, plus a can of the dark wax.
Yes, the paint and the wax are very expensive… I could have bought a whole gallon of regular paint for the price I paid for the quart of the Annie Sloan paint alone, but it's worth it:) I have a much bigger project to paint that I am eagerly anticipating and will use the old white and the dark wax on it. I am also excited about having more of the Provence paint to use!
Thank you for allowing me to do this review. I very much appreciated the opportunity to try these products out and will (and have already) be recommending Annie Sloan to all my painting friends:)
So, as you can see, my sister just loved Annie Sloan!! And you can see why! Her projects turned out beautiful, as always!
Buy
You can purchase Annie Sloan Unfolded & Chalk Paint® decorative paint and other products, online at Amazon.com.
Check out my milk paint projects here!